Tui passengers in tears as extreme turbulence forces pilot to abort Tenerife landing after two attempts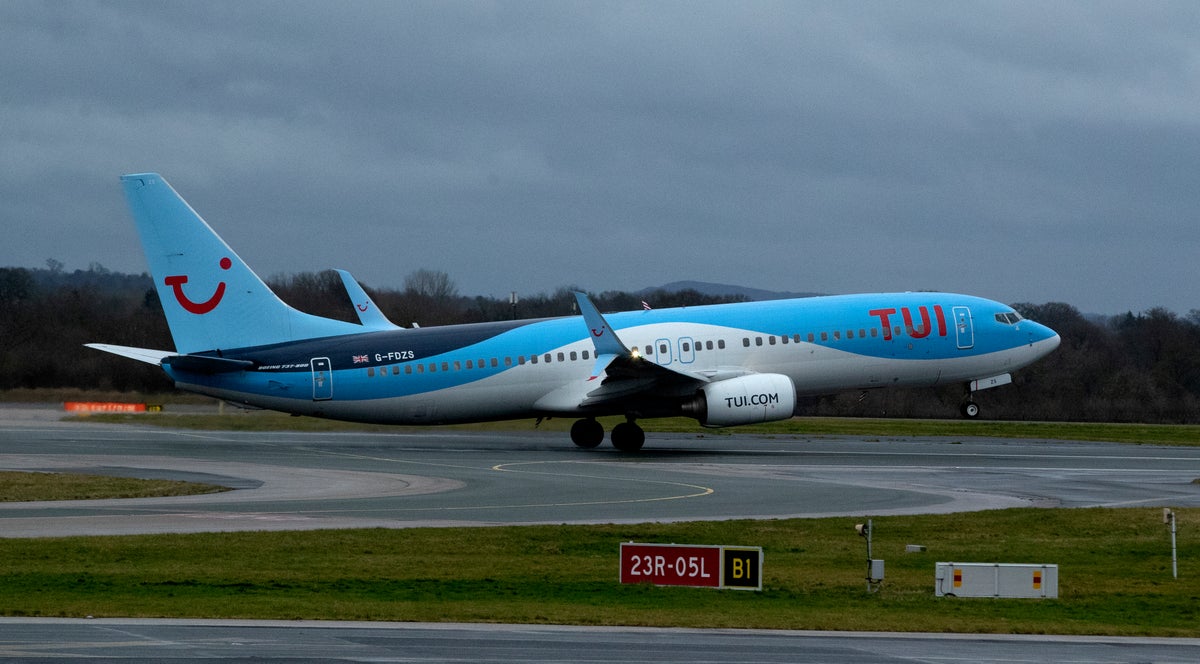 Passengers on a Tui flight to Tenerife were left in tears after high winds forced the pilot to abort two landing attempts.
The flight had departed Glasgow at 5pm on 8 May and was scheduled to arrive at Tenerife Sud at 9pm, but was forced to divert to Gran Canaria after extreme turbulence.
It eventually landed at its destination at 1am, four hours behind schedule, leaving some holidaymakers in tears. The pilot reportedly told passengers that he had "never experienced a landing like that".
James Lowe, 68, had been travelling to the Spanish island for a week's holiday with his daughter Cheryl, 44, and son-in-law Mike Knight, 36.
Speaking to the Daily Record, Mr Lowe said that the flight was "the bumpiest plane ride I've ever had in my life", with the plane "rocking up and down" as they came in to land.
"It was really quite scary. We were about 50ft off the ground and suddenly we went back up into the sky.
"The pilot announced he was aborting the landing because of wind shear. Then he said they were going to make a second landing attempt but the same thing happened. Then we flew to Gran Canaria and waited on the runway for an hour".
Mr Lowe added that "everyone was terrified" by the third attempt, but after landing safely the pilot was given a round of applause and "came out and apologised for wasting time on our holidays.
"I've been to Tenerife around two or three times a year over the last 20 years and that's the worst I've ever seen", said Mr Lowe.
"When we eventually got out of the airport, we realised why they couldn't land. The wind was unbelievably strong".
A Tui spokesperson told the Independent: "As always, the safety and security of our customers and crew is our highest priority. Our pilots are expertly trained to deal with these types of adverse weather conditions.
"We apologise for the inconvenience caused to customers on this flight and hope they have an enjoyable holiday".
News & Advice,Travel, #Tui #passengers #tears #extreme #turbulence #forces #pilot #abort #Tenerife #landing #attempts,