Train tickets: what the rail fare rise means, and how to limit the impact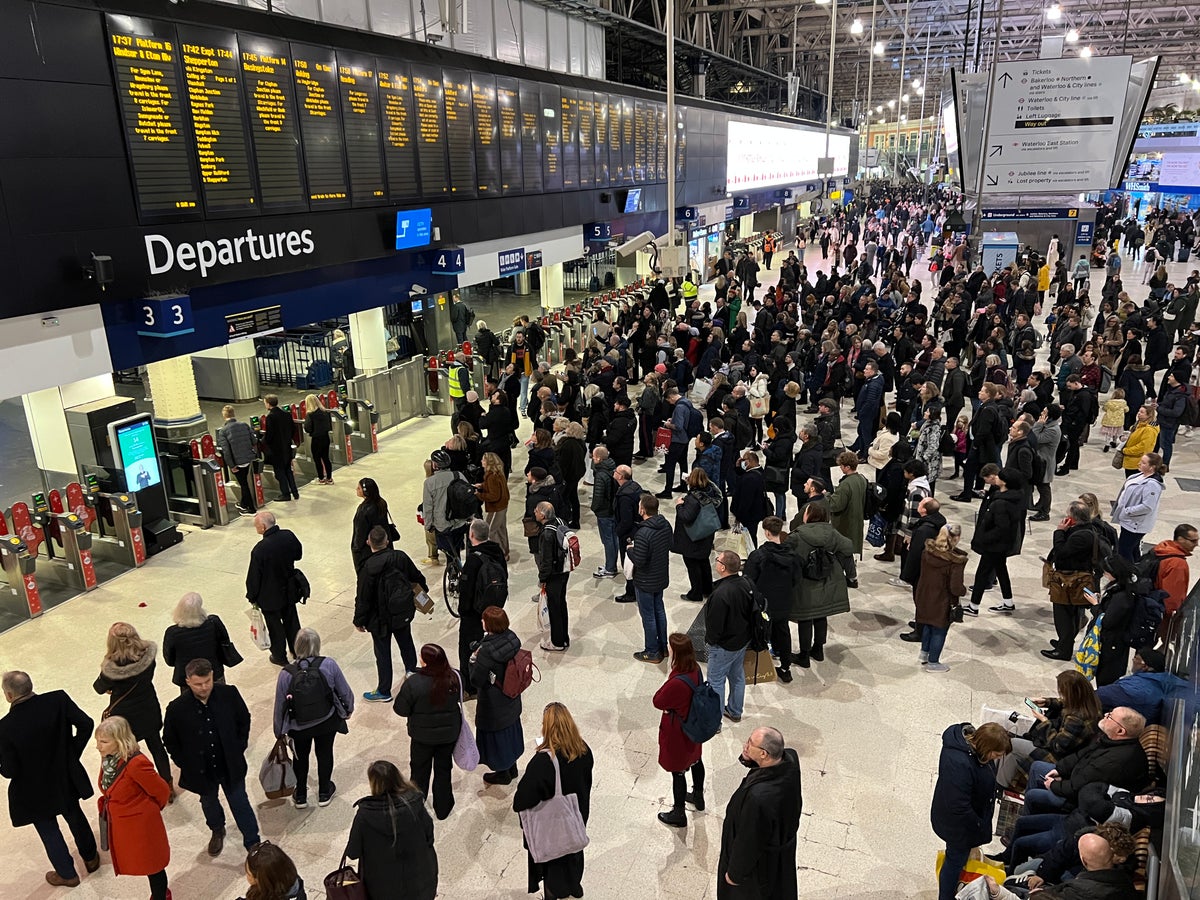 Rail passengers in England and Wales face the biggest increase in fares for 11 years from Sunday 5 March.
The government has raised so-called "regulated" ticket prices by 5.9 per cent – and says it is protecting passengers from the full effects of inflation. But the increase comes just days after figures showed record unreliability on the railways. So what will it mean for travellers – and how can you save money?
These are the key questions and answers.
A snapshot of what the increases mean?
Rush-hour journeys on routes such as Bristol Temple Meads to Cardiff Central will rise by more than £1 one way – in this case from £18.80 to £19.90.
Passengers on the key commuter line from Winchester to London Waterloo will pay an extra £2.50.
The painfully expensive 14-minute, 24-mile hop between Swindon and Didcot Parkway rises from £28 to an astonishing £29.70.
And a season ticket between Brighton and London increases by £312, to over £5,600.
These are all "regulated" fares controlled by the government. In this context, "regulated" covers a range of fares that you can buy at any booking office a few minutes before travel: season tickets, journeys in and out of major cities, and longer-distance off-peak fares.
What about fares that aren't regulated?
Many of those have increased by roughly the same amount. The one-way Leeds-London Anytime fare is now £160.30. But crucially, there's no general increase to Advance fares, because those are priced at whatever train firms think is the right level to maximise revenue – undercutting Anytime ticket by enough to stimulate more journeys.
These are increasingly popular, especially as they can often be bought on your smartphone a few minutes before departure.
In Scotland, fares are frozen until the end of March at least – with a six-month experiment coming soon that will see peak fares axed and everyone, including commuters, paying less for travel during the rush hour.
How can people save on the railways?
Some passengers may foolishly be tempted to economise by fare-dodging – but the penalty fare has recently soared to a maximum of £100.
Others will switch to buses, where fares in England are capped at £2 for many journeys until the end of June.
These are some legal ways to save on train tickets:
The more flexible you are with the time of day, the less you will pay. Between Birmingham and Derby, for example, there are loads of £9.50 one-way tickets – but only on services outside the rush hour, during which the Advance price is almost doubled to £17.60 – but that is still less than the £23 Anytime fare.
Railcards can pay for themselves in a single long journey, by saving a third on the ticket price – and you can get them for being under 31 or over 59, while those in between can get a "Two Together" or "Family and Friends" railcard. Unfortunately they come with time restrictions, particularly in the morning peak.
Take advantage of anomalies in the fares system by "splitting tickets". Between London Paddington and Bristol Temple Meads, for example, you can legally and easily save 37 per cent with the "Didcot Dodge" – buy one ticket to the Oxfordshire station and another from there. Splitting tickets, so long as the train stops at the station, is an excellent way to save cash. There are many apps that will offer savings – and LNER, which connects London King's Cross with Yorkshire, northeast England and Scotland, actually does the splitting for you if you use its app; the term the train firm uses is SmartSave.
What have ministers, and transport campaigners, said about the rise?
Ministers say they are being generous towards passengers. The annual increase in fares is traditionally linked to the previous July's Retail Price Index measure. Last year that was 12.3 per cent, so the government decided to use the 5.9 per cent figure for average wage growth instead.
Transport secretary Mark Harper said it is "the biggest ever government intervention in rail fares" and that it strikes "a fair balance between the passengers who use our trains and the taxpayers who help pay for them".
But the independent watchdog Transport Focus says its research indicates that fewer than half of passengers think the railways currently deliver a value-for-money service.
A report this week by the Office of Rail and Road showed a record number of train cancellations, and that doesn't even take into account the effects of months of strikes by rail unions in disputes over jobs, pay and working arrangements, which have made life extremely difficult for millions of rail passengers.
Where are we with the rail strikes?
The next round of walkouts by members of the RMT union begins on 16 March, with further stoppages on 18 and 30 March and 1 April. The RMT believes workers are due a no-strings pay rise.
The government says that it has made its best and final offer, which is contingent on wholesale changes to long-standing working arrangements. It hasn't been put to a referendum, but was rejected after what the RMT says was a consultation with its 40,000 members.
Ministers and employers believe that the RMT leadership is increasingly out of step with the membership after many months of strikes, and expects to see a significant number of workers ignoring the strike call.
What about fares on London buses and the Tube?
The increase is around 5.9 per cent, the same as for the railways. One-way Tube fares are rising by between 10p and 30p, and the bus fare is rising by 10p to £1.75 – though this allows multiple journeys within an hour.
News & Advice,Travel, #Train #tickets #rail #fare #rise #means #limit #impact,