Top 9 Theme Parks in San Francisco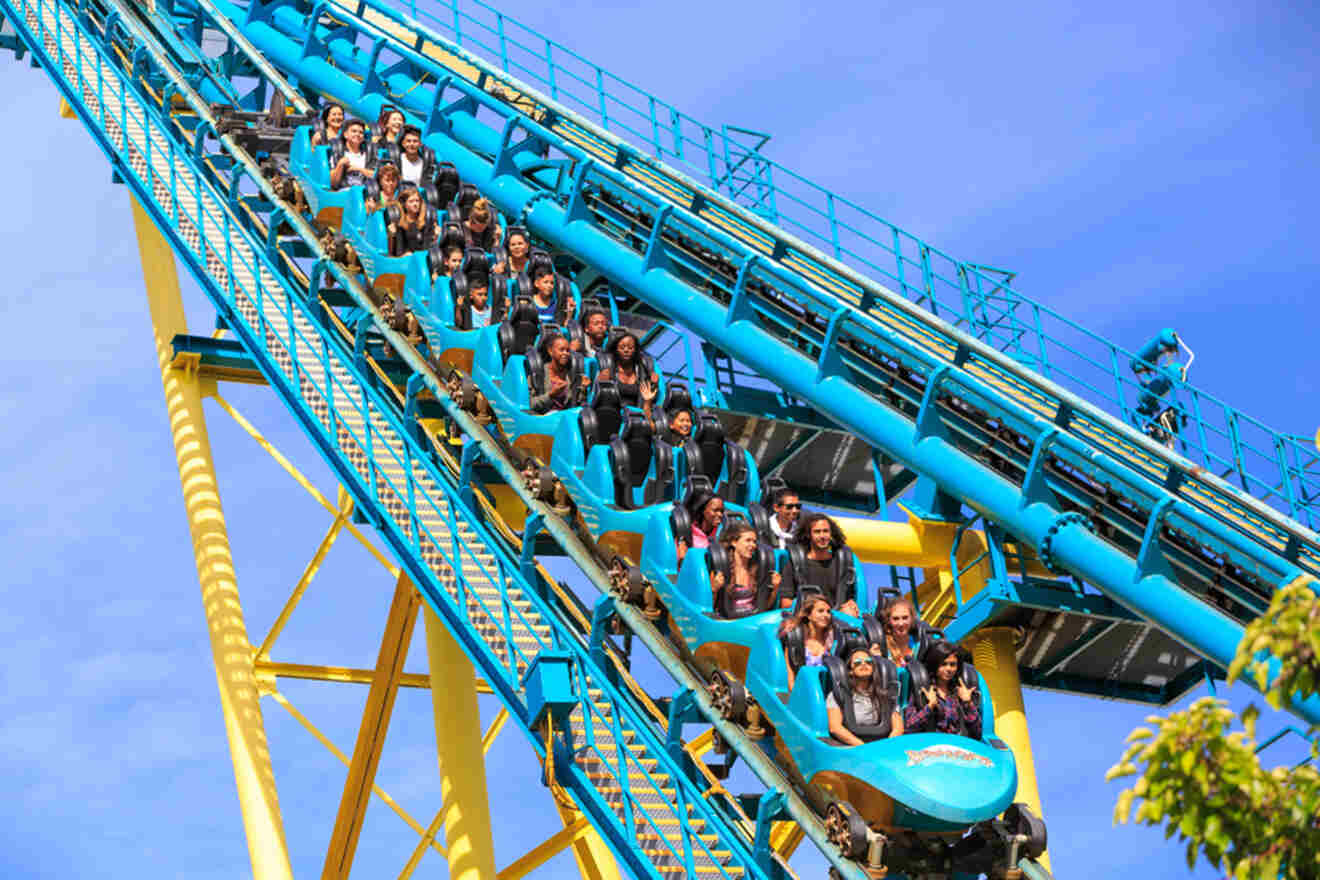 As a theme park maven myself originally from the Golden State, I've learned a thing or 2 growing up about where to go as a kid, some of my fav spots, and where I still enjoy going now. And lucky for you, I'm here to share my knowledge and expertise with you to find the best theme parks in San Francisco!
We'll be talking about the most amazing theme parks San Francisco has to offer, from family-friendly rides to more adventurous, thrilling rides and numerous water slides. Whether you're planning a birthday party or just have a craving for great food, cable cars, and thrilling rides, you'll find something for you here!
If you are in a hurry
In a hurry? Or looking to save big bucks? Here are the best ways to prepare to visit all of San Francisco's amusement parks.
Here are the main things to book in advance:
And here are the best hotels: The Fairmont Heritage Place Ghirardelli Square (luxury), Omni San Francisco (mid-range), ITH Pacific Tradewinds Hostel (budget)
1. Visit California's oldest theme park in Santa Cruz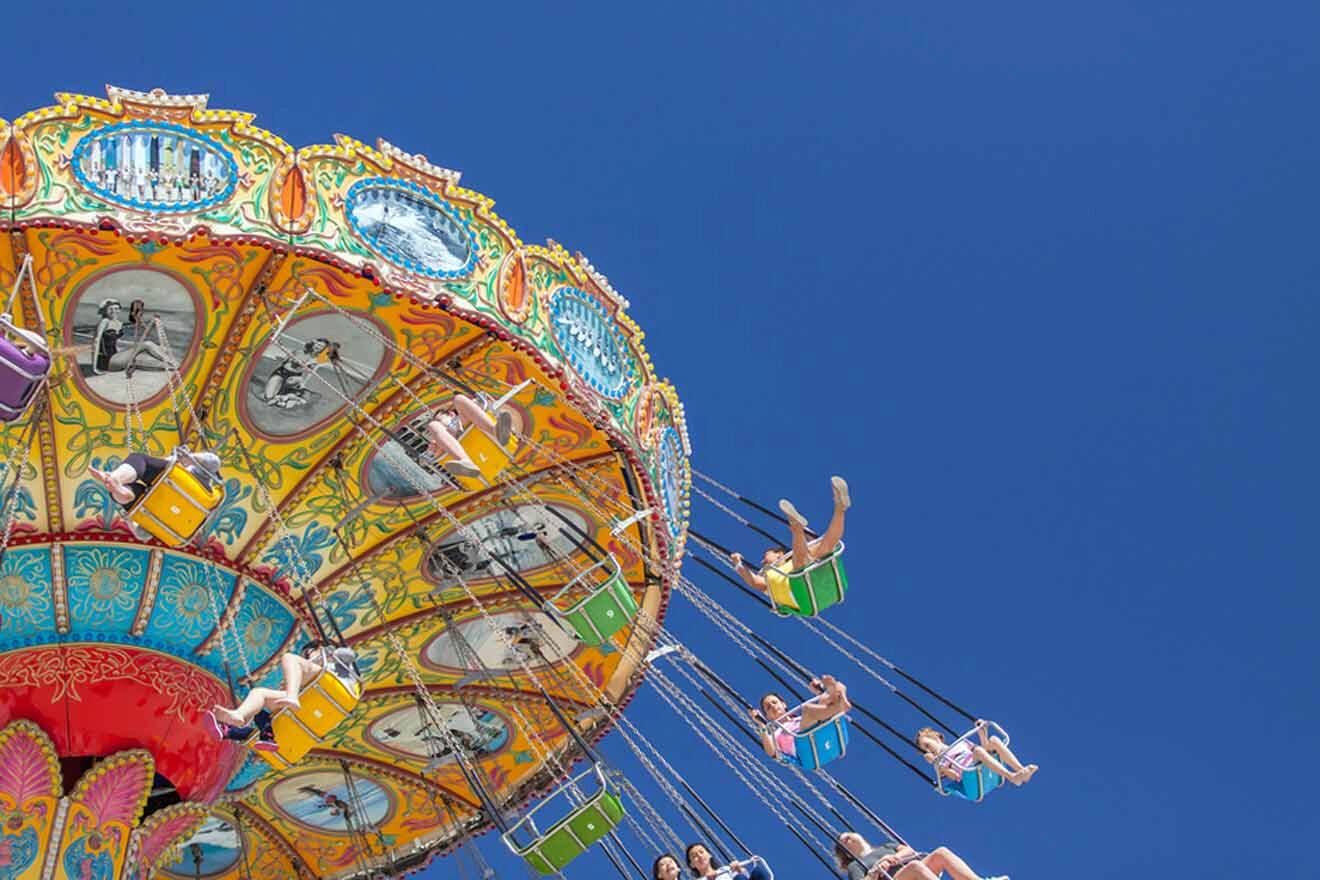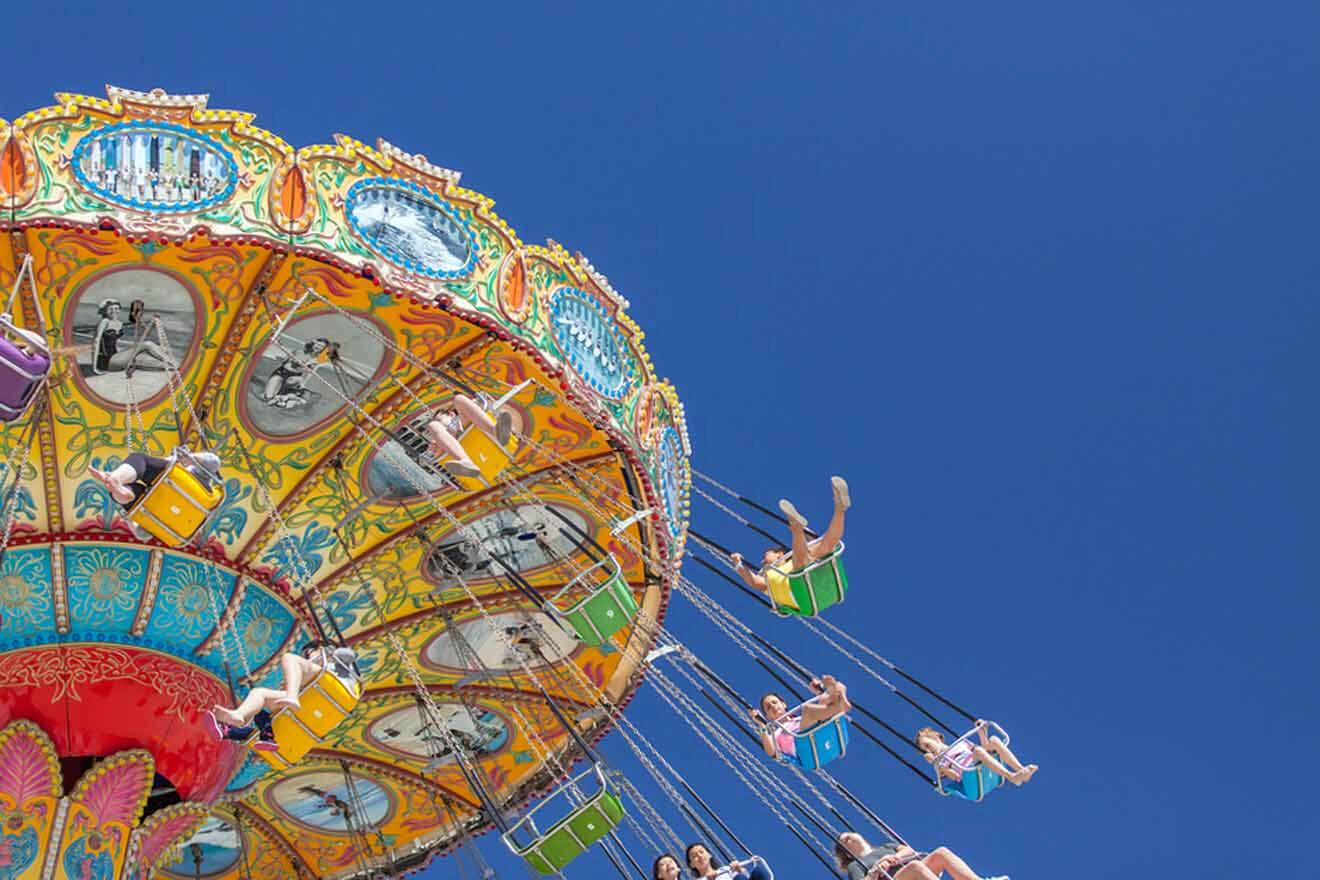 The Santa Cruz Beach Boardwalk is a seaside amusement park about a 1.5-hour drive south of San Francisco. It's well known for its Pacific Ocean views, long history, variety of attractions and rides, the world-famous wooden roller coaster, the Giant Dipper, and the famous boardwalk first created in 1907.
They have a good mix of 40 classic rides and modern rides for younger kids like a ferris wheel, carousel, bumper cars, and even more thrill rides. The 1911 Looff Carousel is well worth checking out since it's been around for over 100 years and stands as a historic significance at the park!
Be sure to check out the Cliff Hanger and Crazy Surf for an even more thrilling ride!
You'll also find a large range of video games, a casino arcade, and dining options for the entire family to enjoy.
The best time to go is during the spring and summer! The beach is always nice during those months – it gets a bit cold during the fall and winter. On the other hand, it does get less crowded during the winter and fall seasons. If you want to avoid the tourists and crowds, go during the "off-peak seasons" and bring a jacket!
There are a few ways to buy tickets while you're there. I suggest saving money and making the most out of your experience by buying an unlimited ride wristband ahead of time here.
There are also free events held every single day! From outdoor movies to live concerts and entertainment, the park offers it all. See the event schedule before visiting!
PRICE: unlimited-ride wristbands from US$40 per person
2. Get on thrill rides at Six Flags Discovery Kingdom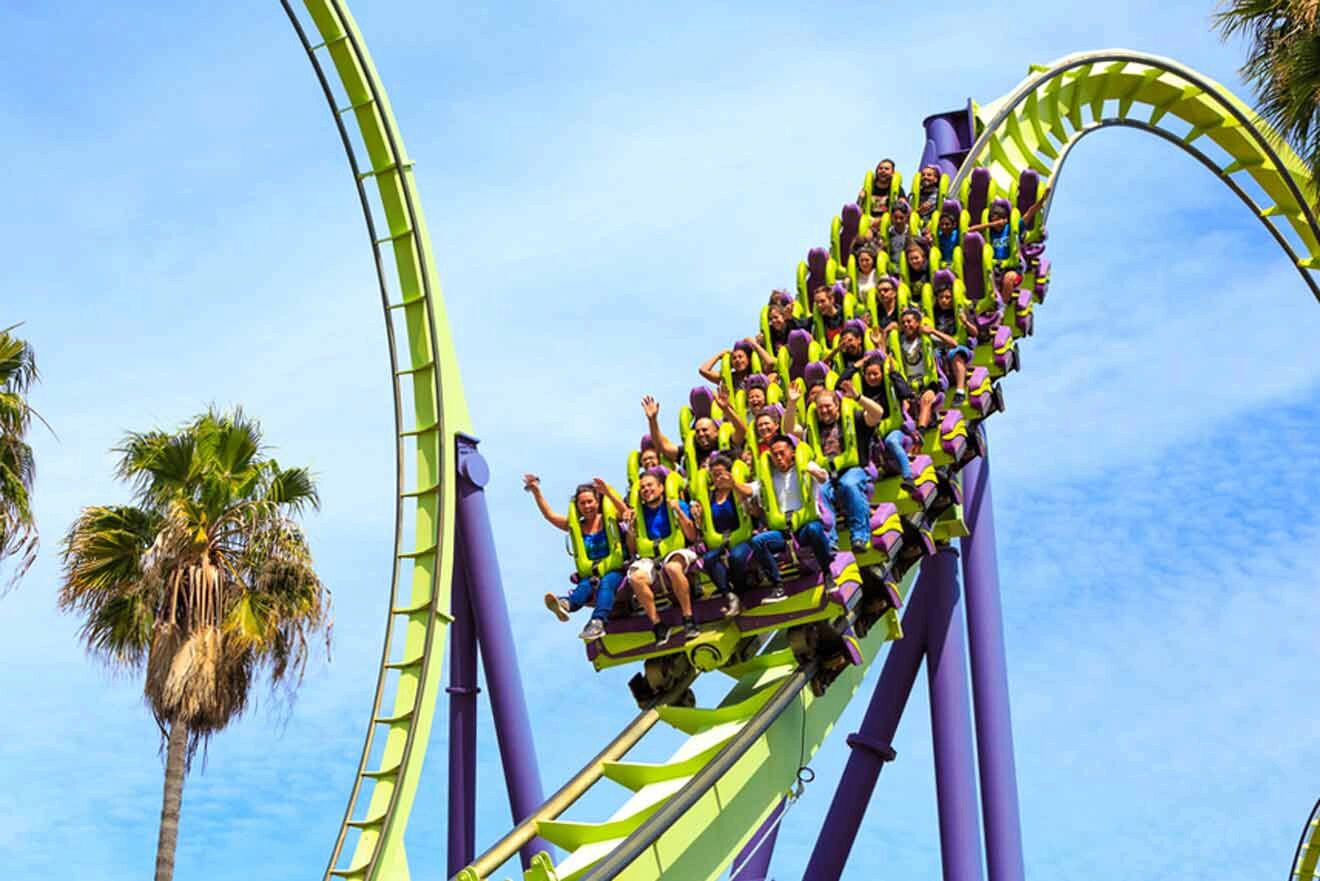 If you're in San Francisco and want to have a day full of fun rides that make your heart race, you should totally check out Six Flags Discovery Kingdom. It's a legendary theme park with both thrilling rides and more gentle rides for the entire family to enjoy.
Whether the younger kids want a more laid-back and less "scary" ride, or the older thrill seekers want more intense roller coasters, Six Flags Discovery Kingdom has it all!
The Batman The Ride takes you on an adventure in Gotham City! You'll twist, turn and drop, catching the older kids off guard!
Similarly, the Superman Ultimate Flight is a 150-foot (46-meter) tall roller coaster drops to "hyper-sonic speeds most humans have never known." And check out the Red Baron airplanes with the young ones!
You'll also find animal attractions like Animal Nursery, Alligator Isle, and Backstage Safari. It's an awesome perk for families who want to visit a petting zoo but don't have the time to go. The adventure park offers a cool 2-in-1 experience for all kinds of families.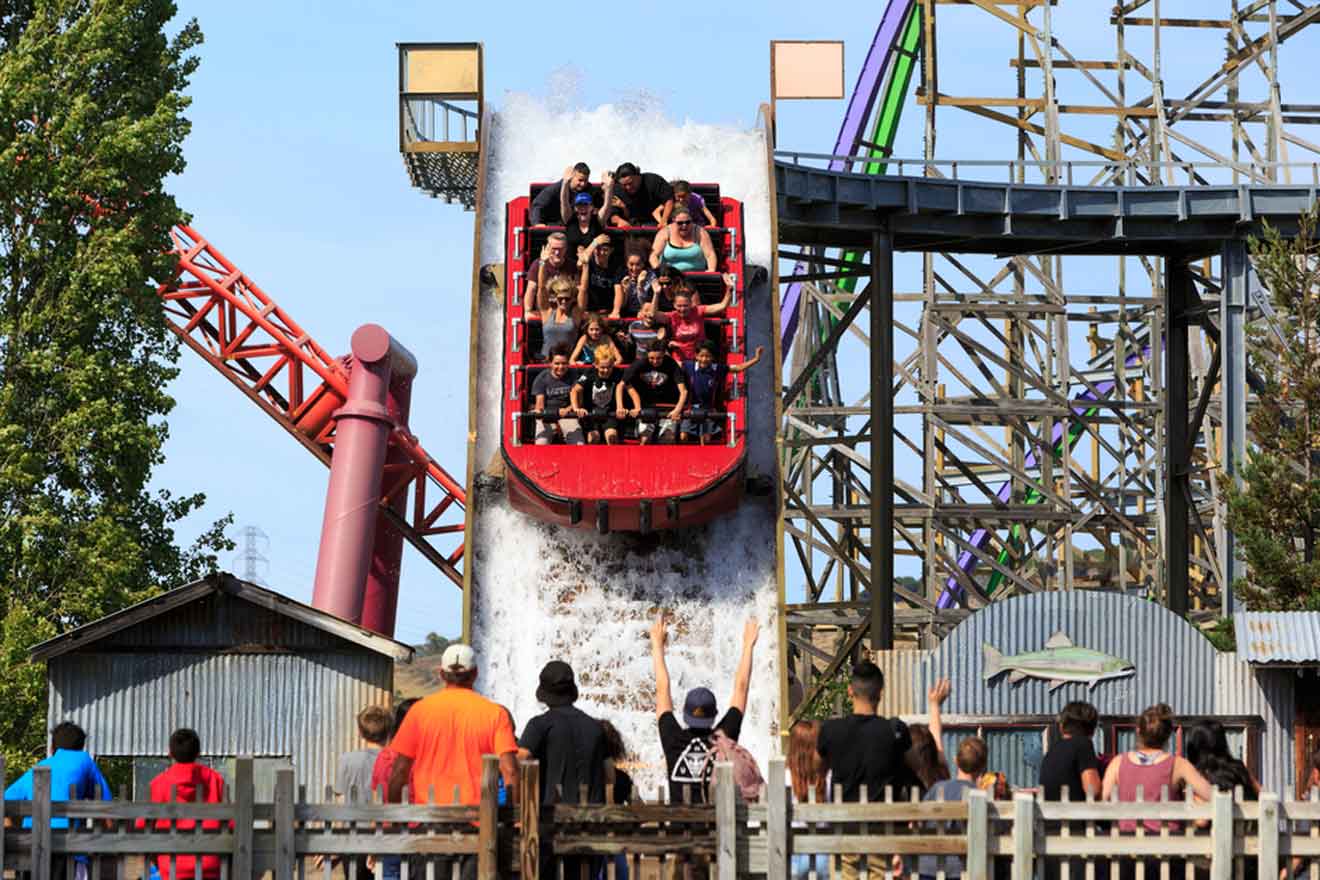 Don't forget to download the Six Flags Mobile App while you're here for the most helpful information, mobile ordering, and saving the most $$ in the long run.
You can find tickets here OR invest in a GoCity pass for an even better rate on 2 or more attractions. This is my new favorite thing to do in big cities and major parks! I suggest visiting during the off-peak seasons, which are April to early June and September to November.
Staying in San Fran and want to stay somewhere epic close to all the theme parks? Don't miss our post on the 7 best areas and hotels in San Fran!
PRO TIP: avoid going during the weekends and holidays to avoid the crowds and long wait lines!
PASS PRICE: from US$60 per person
3. Get on the tallest, fastest wooden roller coaster in CA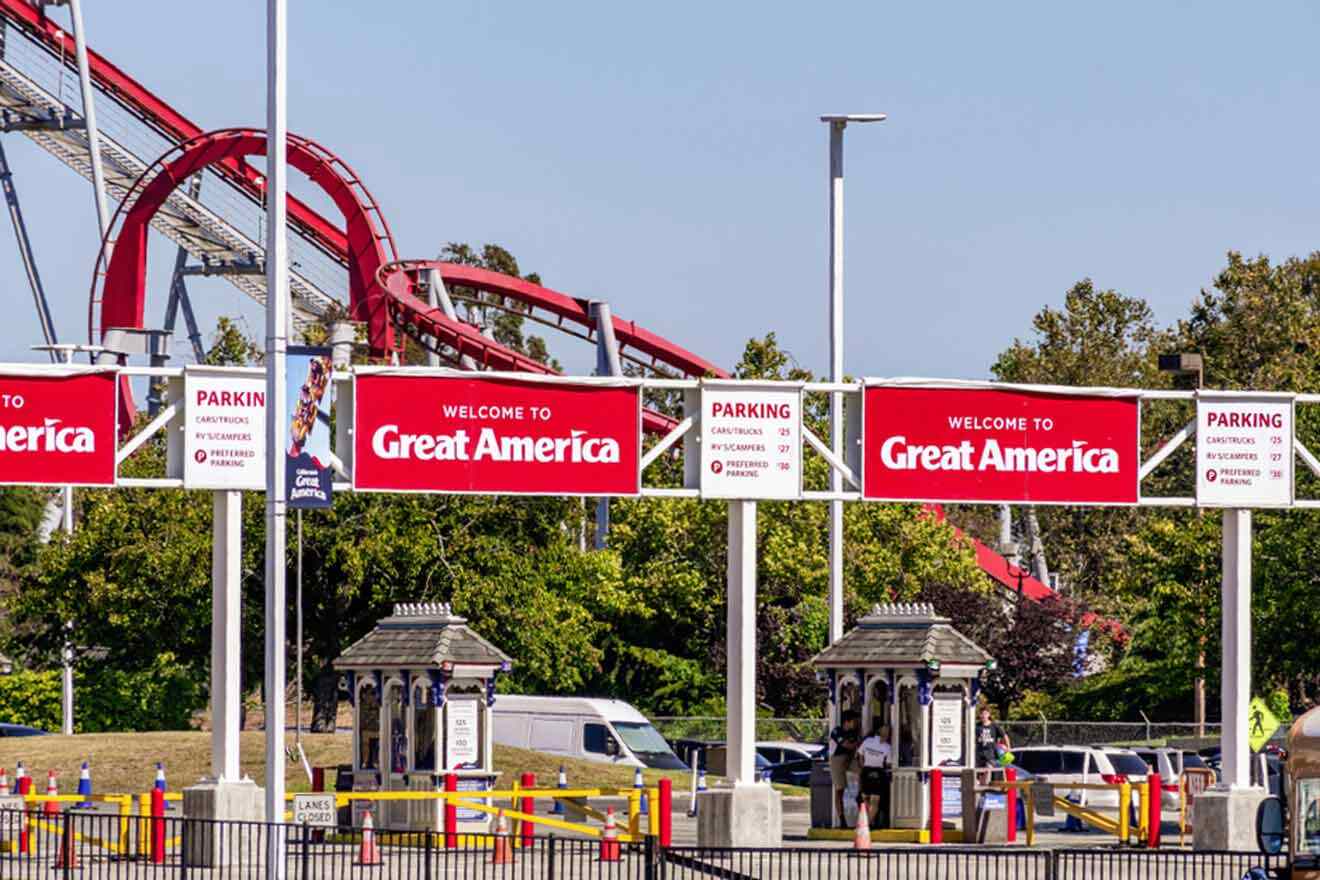 About 50 miles (80 km) away from San Francisco, you'll find California's Great America in Santa Clara. Conveniently located near the San Jose area, it's definitely worth embarking on a journey to California's Great America for a day filled with excitement and adventure!
This amusement park has yet another renowned wooden roller coaster, the Gold Striker. An impressive feature of this coaster is its 174-foot (53-meter) tunnel, recognized as the longest of its kind in the world for a first drop. It's also the tallest and fastest wooden roller coaster in Northern California!
Also be sure to check out the famous Flight Deck for an intense ride through the air.
While you're there, be sure to explore the South Bay Shores Waterpark and its gigantic wave pool, Barney Oldfield Speedway, Planet Snoopy, and a collection of more than 60 crazy roller coasters.
Don't worry about buying extra tickets to the water park, as it's already included in your admission to California's Great America. Prioritize purchasing your tickets in advance and stay updated on the latest live entertainment and events through the park's website here.
Again, I suggest visiting during the off-peak seasons to avoid the crowds, during the weekdays, and outside of national holidays. Buy your tickets ahead of time on their website here!
NOTE: LEGOLAND Discovery Bay Area is also an absolute must-see after you spend the day at California's Great America, located just a short drive away inside the Great Mall. The LEGO playground is built to inspire younger kids ages 3-10 years old!
PRICE: daily tickets start at US$50 per person
4. Rent a cabana at the Six Flags Hurricane Harbour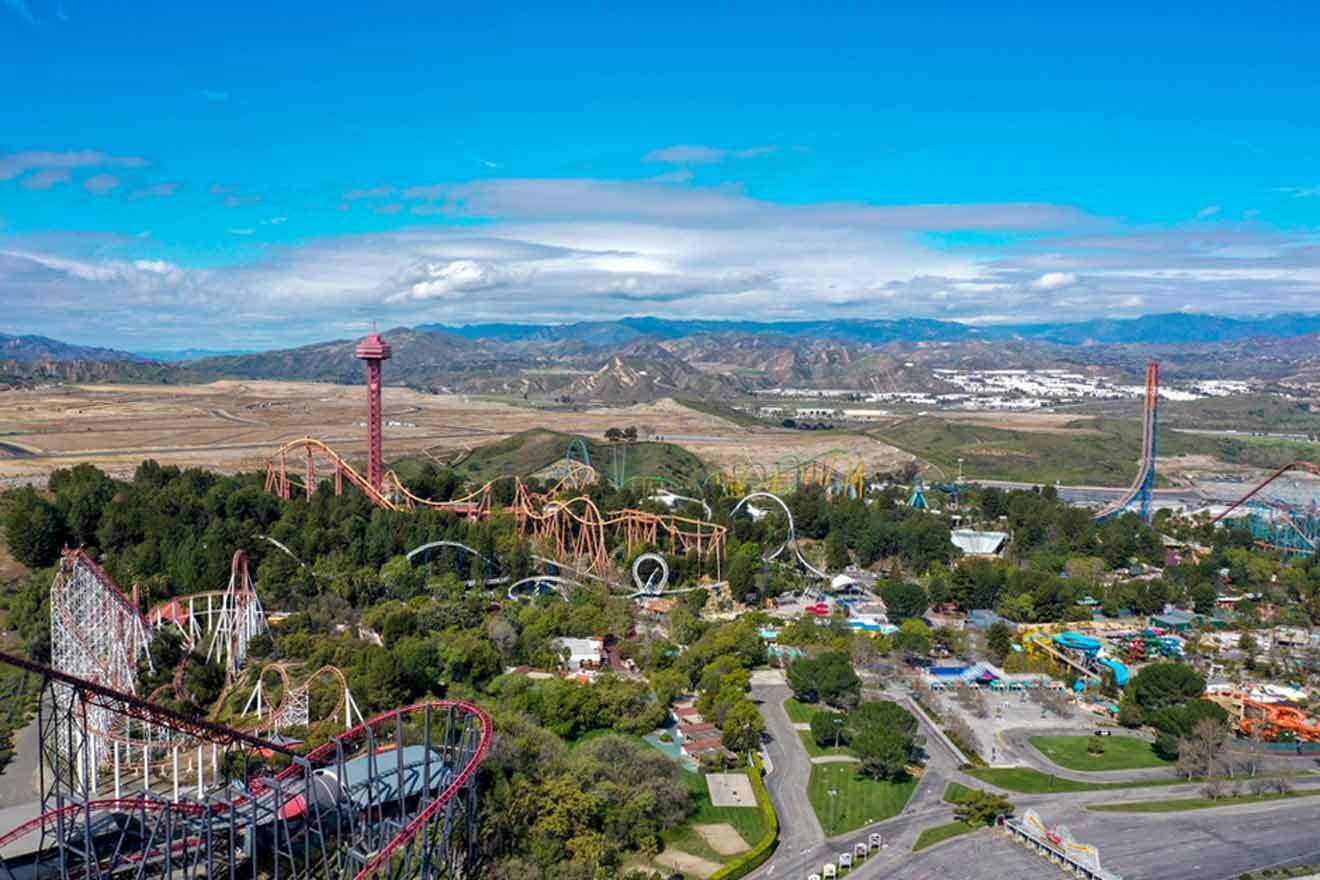 Next up, Six Flags Hurricane Harbour Concord is connected to Six Flags Discovery Kingdom – you'll want to check out this San Francisco Bay Area water park in the summer for a variety of water rides and attractions that families can take advantage of and enjoy when it's hot outside.
You'll find a number of water slides, a huge wave pool, a lazy river, and more!
Being one of the big Six Flags amusement parks in San Francisco, it's super popular for families. Since you're visiting in the summer, I suggest avoiding going on a weekend and large holiday weekend in order to avoid those long lines and crowds.
If you're willing to splurge a little bit, you can rent a cabana for a private place to relax and unwind!
If you're from the area and plan on coming multiple times a year, it's worth investing in a season pass! Otherwise, buy your daily tickets online here. There are 3 options – I suggest getting the ticket offering your admission, parking, and dining for US$70. It's valued at US$140 and you'll end up saving a lot of $$ in the long term!
PRICE: from US$70 for admission, US$10 monthly for a season pass
5. Have a relaxing train ride with the kids in Sonoma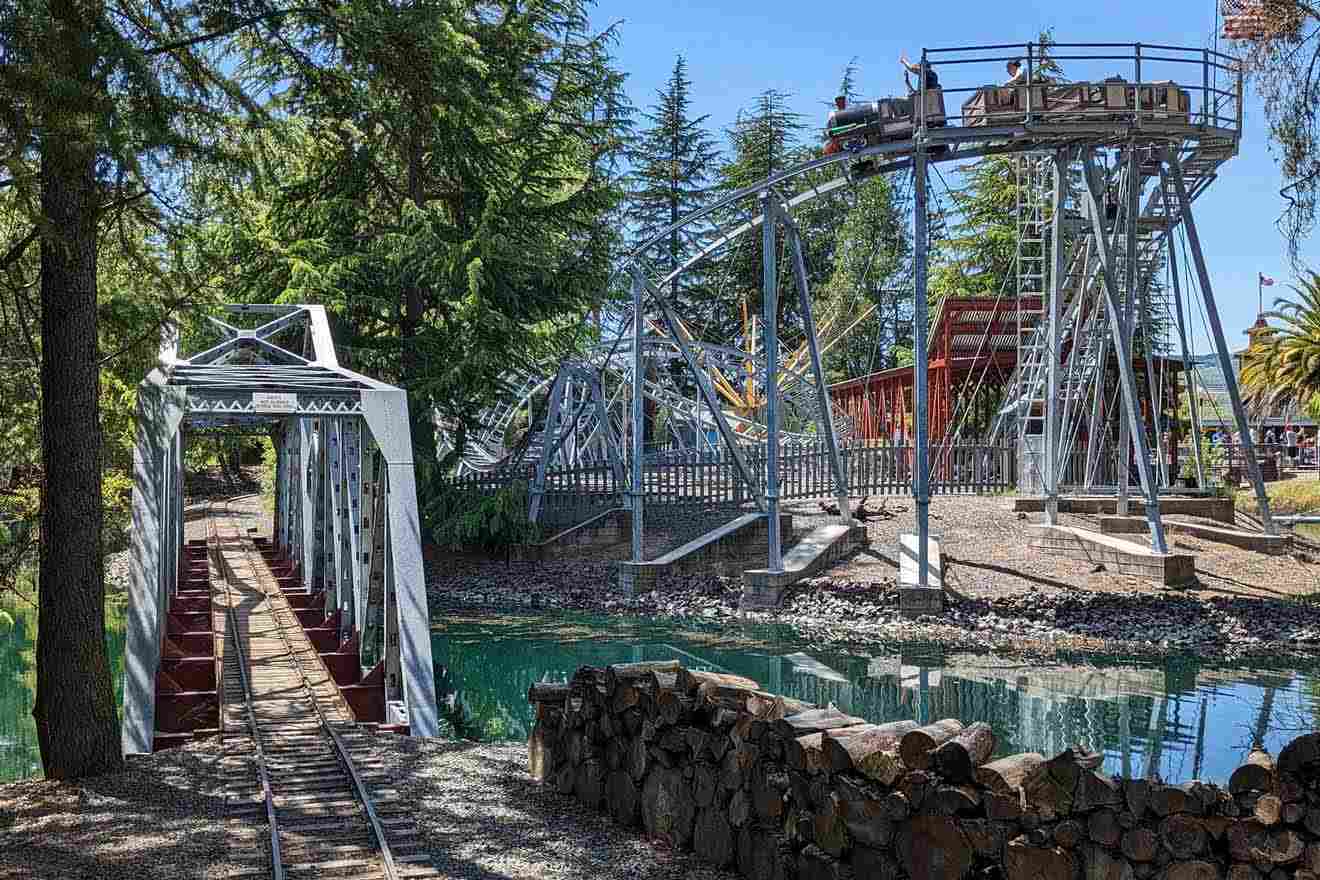 Sonoma TrainTown Railroad in Sonoma County, just under an hour's drive from San Fran, is a family theme park that specializes in mini-train rides, a petting zoo, and whimsical train experiences!
The theme park rides are especially designed for young kids – you'll find less thrilling rides and more laid-back kids rides like a high iron ferris wheel, carousel, and others. There's also a huge playground where young kids can run around to let off some steam before or after getting on rides. The petting zoo is a nice touch, too!
General admission and parking at the theme park is free, while the costs of rides vary. If you want to ride the classic 20-minute train, it's US$9.25 per person, per ride. Kids need to be at least 1 year old to get on the ride, and reservations aren't required (so buy your tickets when you get there)!
As for the other rides, it costs US$3.95 per coupon or 5 coupons for US$16.75. You'll need one coupon per person of all ages, per ride. Hold your tickets tight because there are no refunds for lost tickets!
The good thing about this theme park is that it's enjoyable any time of the year! Whatever time of year it is, come prepared to walk around! Their hours change during the summer – see here for the full schedule and buy your tickets when you arrive!
PRO TIP: I suggest going during the weekdays to avoid large crowds.
PRICE: from US$9.25 per person for rides, general admission is free
6. Take the kids to Pixieland Amusement Park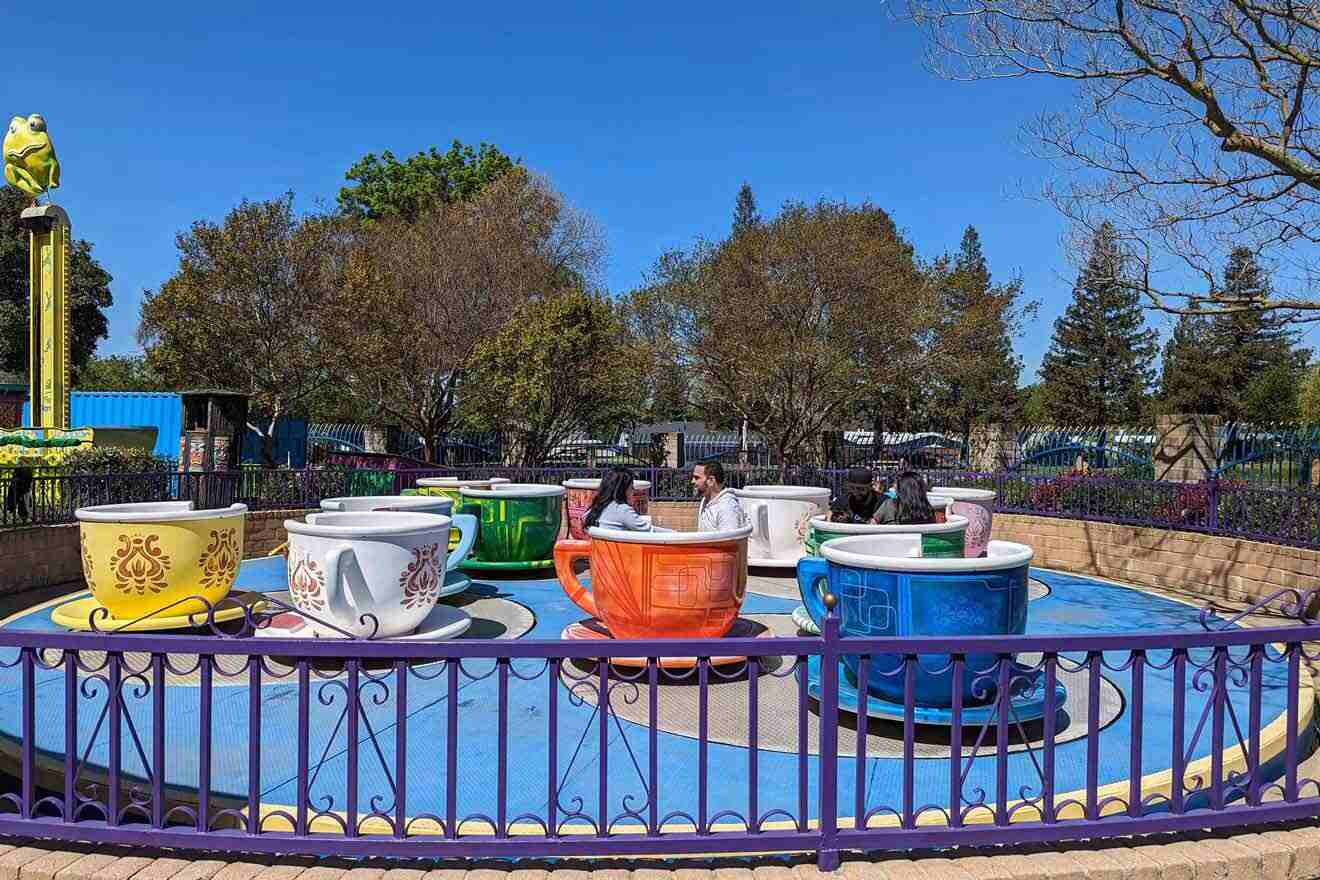 Pixieland Amusement Park in Concord is a small amusement park made for families with younger children. There are a number of gentle rides and attractions that are safe for children to ride, making this a perfect family outing!
You'll find all sorts of family rides like carousels, mini Ferris wheels, and tiny but thrilling roller coasters, playgrounds with slides, swings, and climbing structures, along with picnic areas where families can relax and enjoy meals together.
Make sure your child is tall enough to ride their rides with their guide listed here. Reservations are not required to enter the park and the outdoor park hours and schedule changes regularly depending on the season.
NOTE: It's only open on the weekends.
PRICE: US$3 for 1 ticket, US$26 for 10 tickets, US$65 for 30 tickets, US$103 for 50 tickets, US$200 for 100 tickets. Rides vary between 1 and 3 tickets
7. Bring the entire family to Happy Hollow Park & Zoo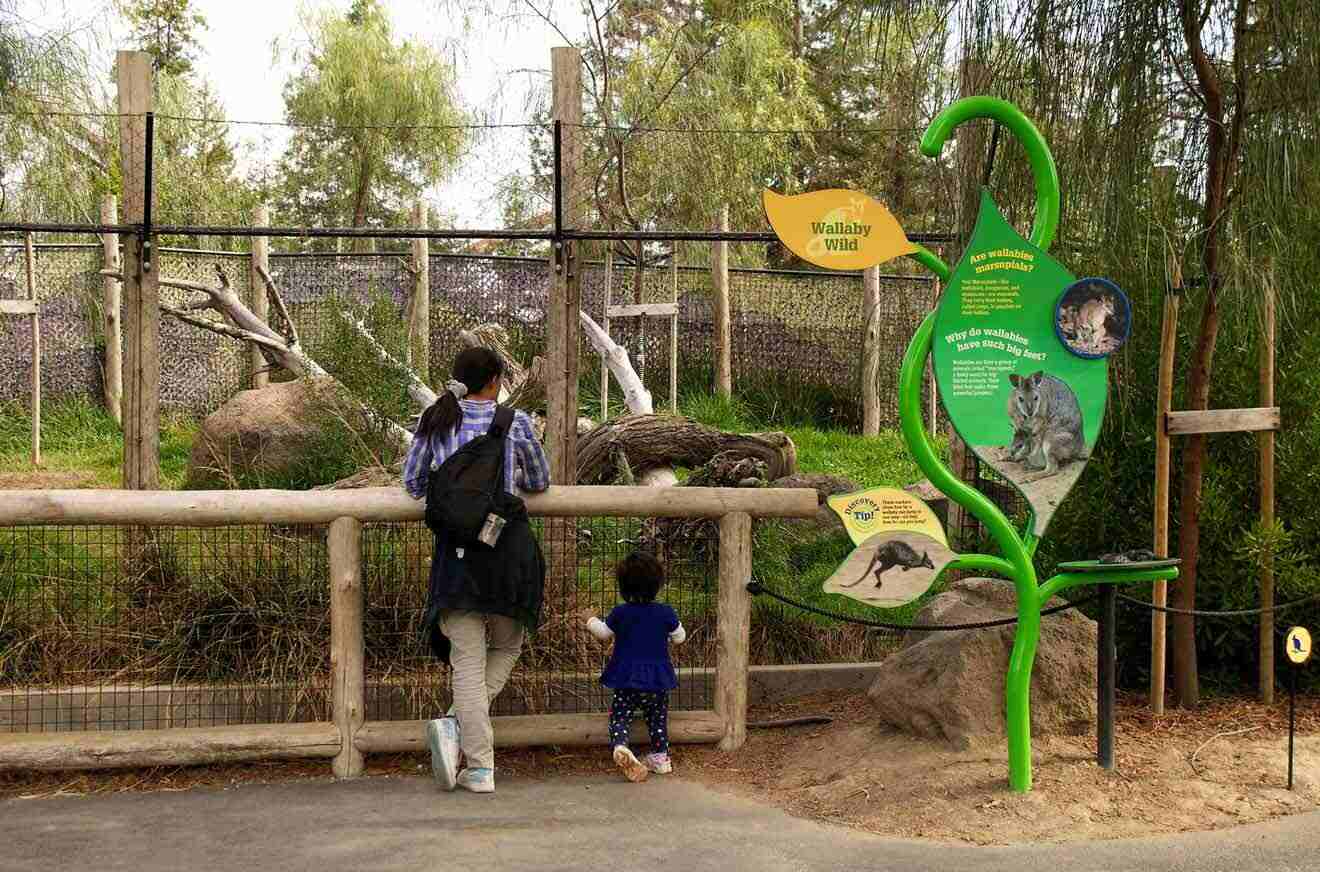 Happy Hollow Park & Zoo is a family-friendly amusement park and zoo in the heart of San Jose! It's designed to combine amusement rides and education through play and animal exhibits. This is another 2-for-1 park where kids and families can choose from a plethora of activities and options galore! Reservations are recommended so be sure to book beforehand!
Looking to stay in San Jose? Check out our neighborhood guide for all the insider tips and hotels!
You'll find small rides for younger children and resources for educational purposes available for the kids. They also have their 'Senior Safari' for parents and grandparents ages 50+ to meet animals with their professional zookeepers.
At their zoo, you'll find over 150 exotic animals ranging from majestic jaguars to cute meerkats!
Plan your visit ahead of time here. If you're from the San Francisco area and plan on visiting often, I suggest investing in an annual parking pass for US$80/year, versus paying US$10/visit. It's a relatively affordable park to visit so I do recommend coming often with kids.
NOTE: if you're only really interested in the zoo, visit the San Francisco Zoo instead! You'll find a larger variety of wildlife, with over 2,000 animals and 250 species of plants. It's also a better fit for families with older children or even couples on a fun day date in San Francisco! Buy your tickets ahead of time here.
PRICE: US$18 per person (2-89), free for children under 2 years old, US$25 for admission to San Fran Zoo
8. Educate and inspire the kids at Gilroy Gardens Theme Park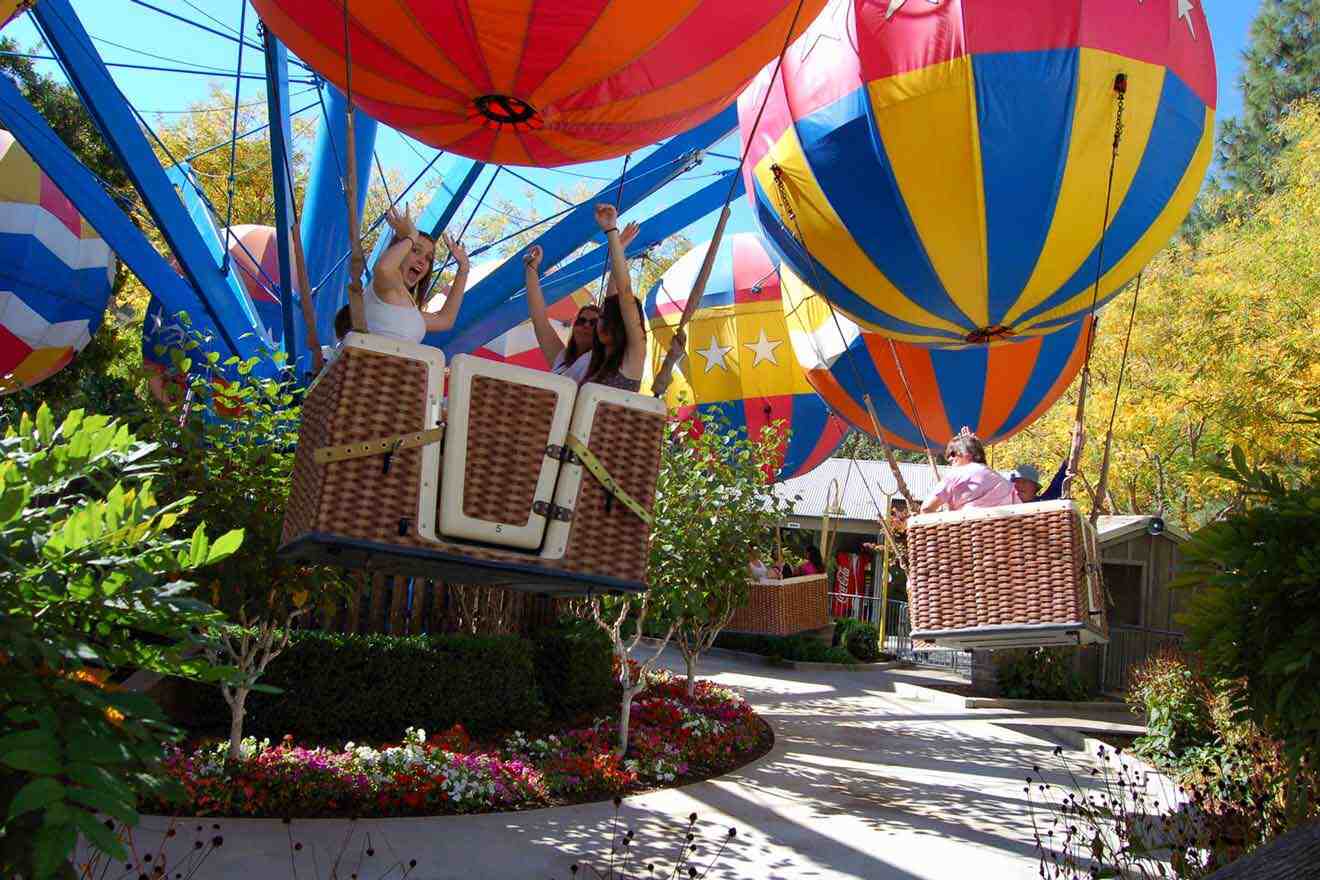 Gilroy Gardens Theme Park is a family-friendly amusement park in Gilroy that's completely different from your traditional amusement parks. It's most known for its naturalistic approach, with every ride being inspired by the natural wonders of the world. Here are a few attractions that are well worth checking out:
The Green Barn – the Green Barn is a learning space for children to explore the depths of natural history. Take a break from the crowds and head over here for a quiet nature exchange at the swap shop and collect rocks to take home.
Majestic Gardens – there are 6 different gardens located throughout the park! Bring your camera and snap a photo standing by the beautifully designed landscape. Be sure to check out their famous circus trees!
Rides – there are over 40 rides at Gilroy Gardens Theme Park for kids of all ages and even adults looking for a little adventure.
I recommend visiting during the spring months (April – June) for the best experience and most stunning views of the gardens and trees planted throughout the park. Get your tickets online and save up to US$15 per ticket!
PRICE: single day tickets are US$55 per person (3+), Specific Day tickets from Monday – Friday are US$35 per person and US$50 per person from Saturday – Sunday.
9. Get lost in the whimsical Children's Fairyland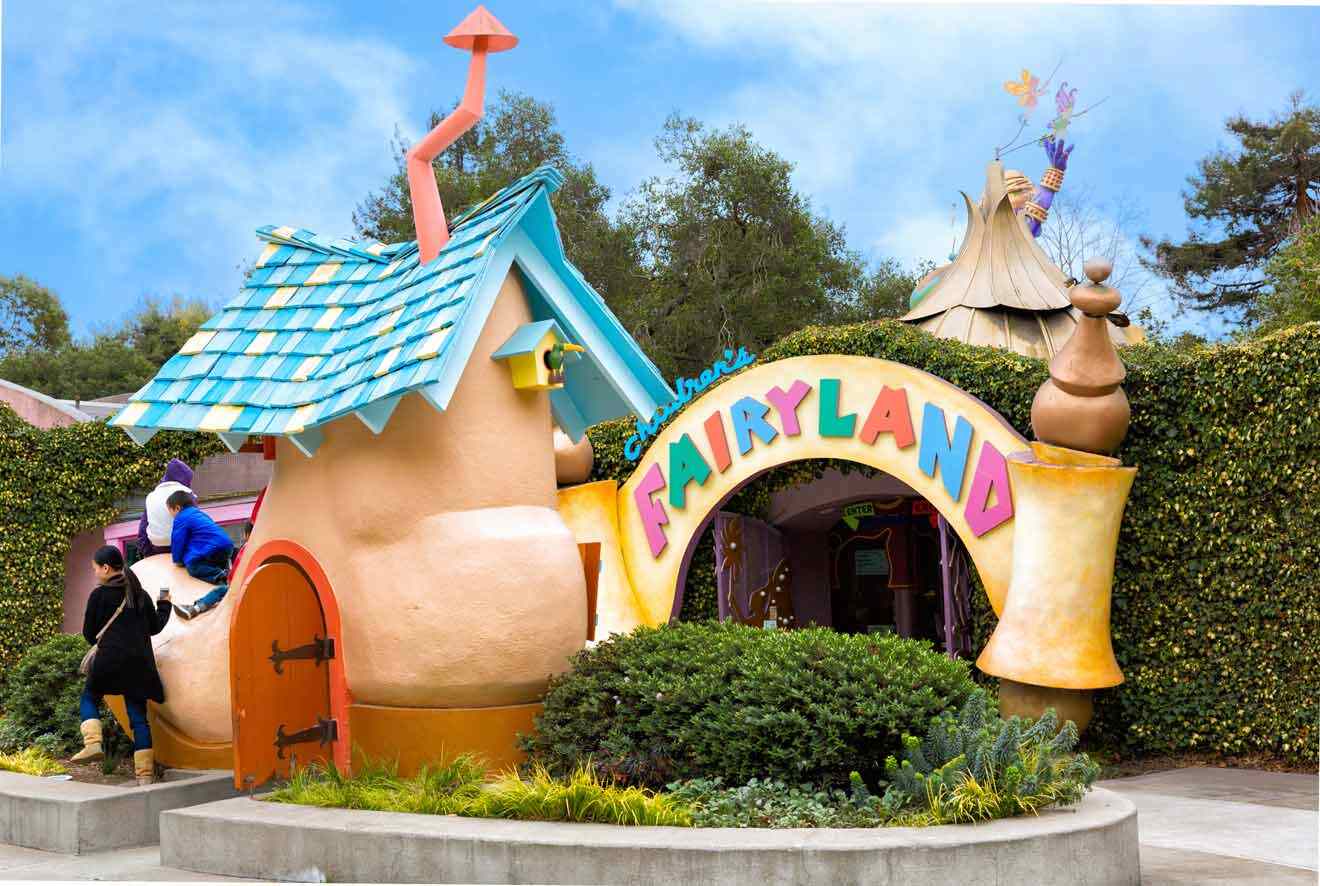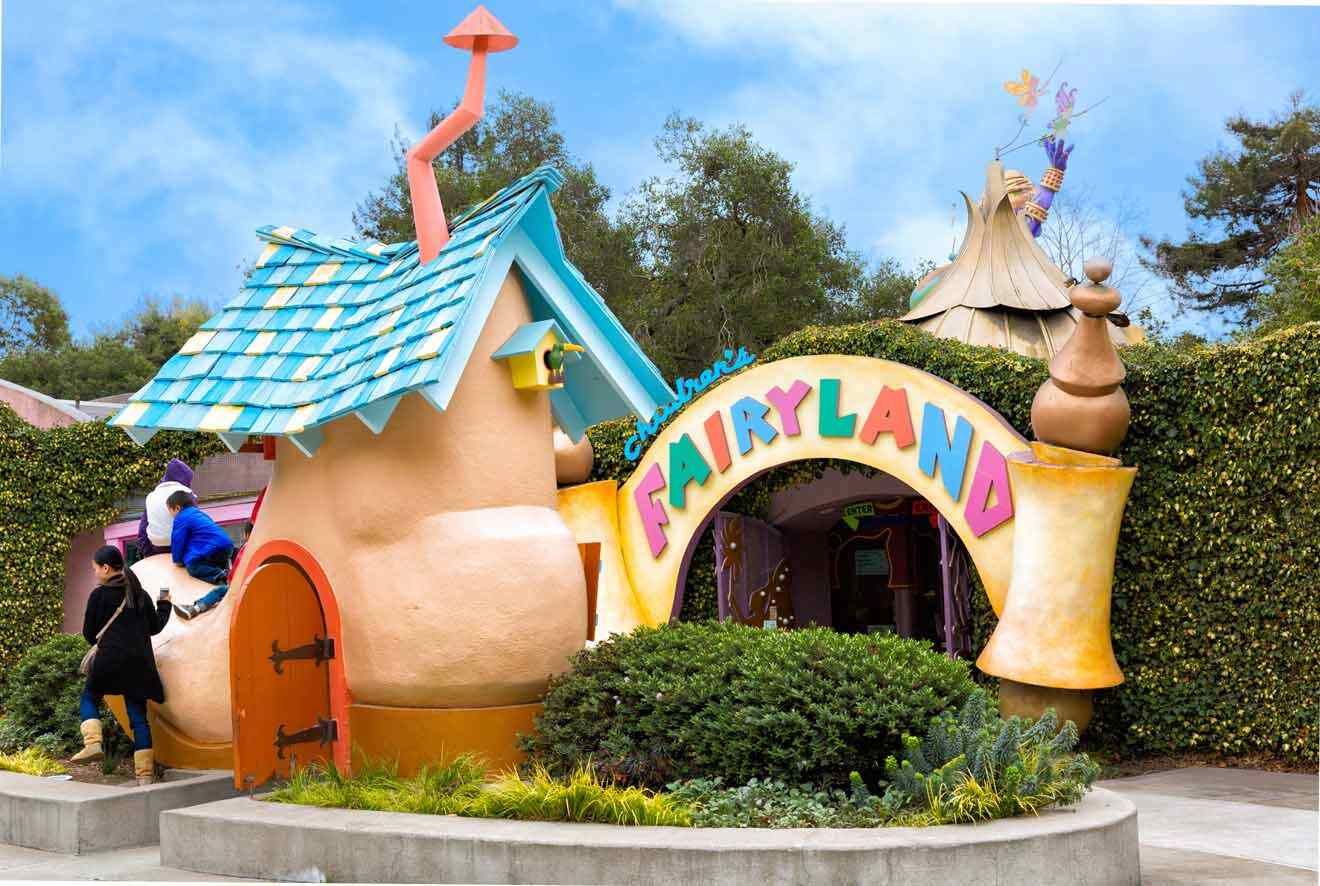 Children's Fairyland is a fun, miniature town inspired by storybook fairy tales! I love this amusement park because it brings back the charm and whimsical nature of famous fairytale stories. It's home to 60 storybook sets, gardens, rides, and more.
They also have daily puppet shows, toddler showtimes, and even 21+ events for parents who want to have a little fun as well. There's something for everyone here, and who doesn't love a good fairytale story!?
They are open 7 days a week from 10 AM to 4 PM. Visit on a weekday to avoid the crowds and buy your tickets online to save some time.
PRICE: US$16 per person (1+), free for infants
FAQs about theme parks in San Francisco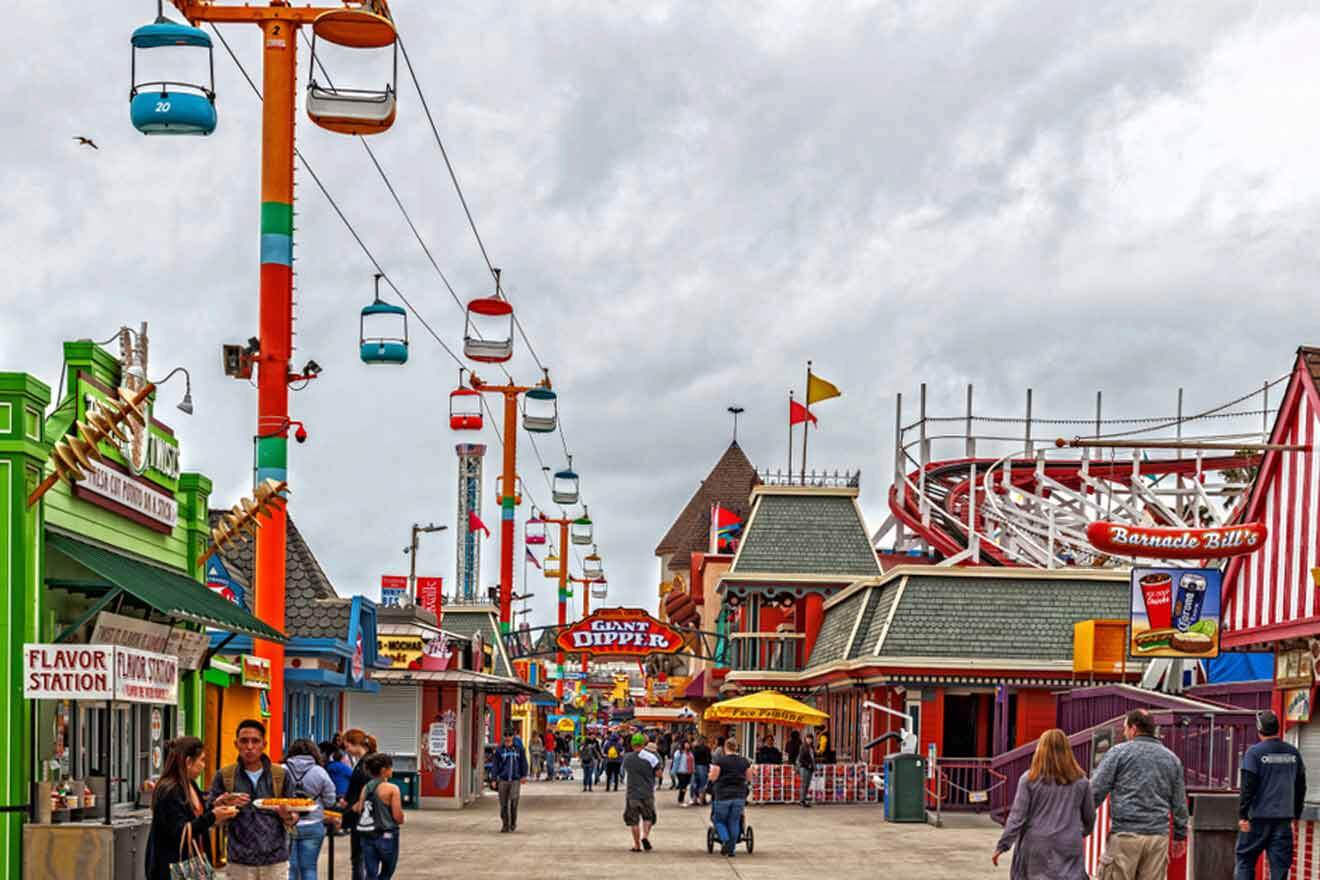 🎢 What are the most popular amusement parks in San Francisco?
The most popular amusement parks in San Francisco are Six Flags Discovery Kingdom, California's Great America, and the Santa Cruz Beach Boardwalk.
🚃 What are the best amusement parks in San Francisco for younger kids?
The best amusement parks in San Francisco for younger kids are Pixieland Amusement Park and Children's Fairyland. The LEGOLAND Discovery Bay Area is also a great option if you don't have an entire day to spend at a huge park!
🌁 What is the oldest theme park in San Francisco?
The oldest theme park in the San Francisco Bay Area is the Santa Cruz Beach Boardwalk. The iconic wooden Giant Dipper roller coast is over 100 years old!
🌉 What are the best amusement parks for families with older kids?
The best amusement parks in San Francisco for older kids are Six Flags Discovery Kingdom, Santa Cruz Beach Boardwalk and even the Gilroy Gardens Theme Park!
Conclusion
Ready to visit the top amusement parks in all of San Francisco? Now you are! A few of my favorites that I mentioned in this post are the following:
Gilroy Gardens Theme Park – this is such an underrated theme park that's so much fun for the entire family. I especially love all the gardens and the fact that there are over 40 rides to choose from – so impressive!
Santa Cruz Beach Boardwalk – I'm a sucker for the beach – this boardwalk and park reminds me of one that I grew up around in San Diego (Belmont Park) with a similar vibe that I absolutely LOVE, great for adults and kids!
Which was your favorite? Let me know in the comments below! If you happen to plan a trip to San Francisco anytime soon and want to check out any of the amusement parks I mentioned, be sure to plan in advance, avoid the weekends/holidays, and book all your tickets ahead of time to score the best deals.
Xoxo,
Esabel S.
---
Pin it for later!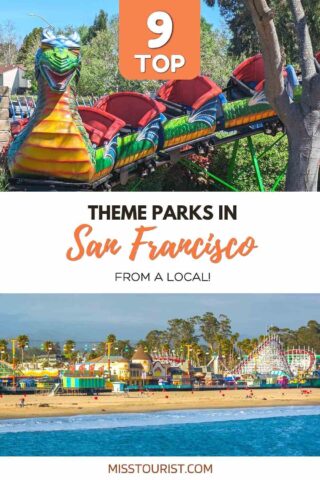 Pin it for later!