Storm Ciarán triggers three days of travel chaos in the UK and beyond
Storm Ciarán, the latest spell of bad weather to hit the UK, is already causing widespread travel disruption – with cancellations and delays expected to last until Friday.
The Met Office stays Storm Ciarán will cross the southern part of the UK on Thursday. But ahead of the storm, the weather service warns "a squally cold front will move eastwards across southern and southeast England bringing bursts of heavy rain and coastal gusts of 60-70mph, mainly from Dorset eastwards".
Chief meteorologist at the Met Office, Dan Suri, said: "Wind and rain warnings associated with Storm Ciarán are in force from Wednesday night onwards into Friday, with further updates possible on Wednesday.
"Storm Ciarán is expected to bring very strong winds along southern coastal areas of England in particular where gusts of 70 to 80mph are possible, gusts perhaps exceeding 85mph in the most exposed locations. Further inland, gusts could reach up to 50 or 60mph.
"As well as strong winds, this deep low pressure system will bring heavy rain to many parts of the UK. Much of southern England and south Wales, as well as parts of north Wales, northeast England, southeast Scotland and perhaps the east of Northern Ireland look to see the wettest conditions between Wednesday evening and Friday morning.
"Some parts of South Wales and southwest England may see 80mm [3 inches] of rain. This rain will fall on already saturated ground, bringing the risk of flooding."
Amber warnings for winds are in force for southwestern England and Wales on Thursday morning, as well as for the far south and southeast of England during the day and early evening on Thursday.
National Rail is warning that "heavy rain accompanied by strong winds" will affect journeys across Wales and the south of England on Wednesday and Thursday, and across the northeast of England on Thursday and Friday.
Already nine train operators that are likely to be badly affected are allowing passengers booked on Thursday 2 November to travel on either Wednesday or Friday – even if they have an advance ticket. The operators are:
C2C
CrossCountry
Gatwick Express/Southern/Thameslink
Great Western Railway
Southeastern
South Western Railway
Transport for Wales
Great Western Railway (GWR) is advising passengers not to travel in Cornwall from 8pm on Wednesday until at least 12 noon on Thursday. It has cancelled all trains on the main line west of St Austell towards Penzance, as well as branch lines, during that spell.
Network Rail will apply a speed restriction from late Wednesday and throughout Thursday of 50mph to all trains on coastal routes in southern England, and between the coast and Three Bridges.
Commuters are warned: "Work from home on Thursday if you can, avoiding any non-essential journeys particularly early on Thursday morning."
CrossCountry says: "The forecast severe weather means that fewer trains are able to run between Taunton and Plymouth. It is anticipated that from 6pm today there will be significant disruption."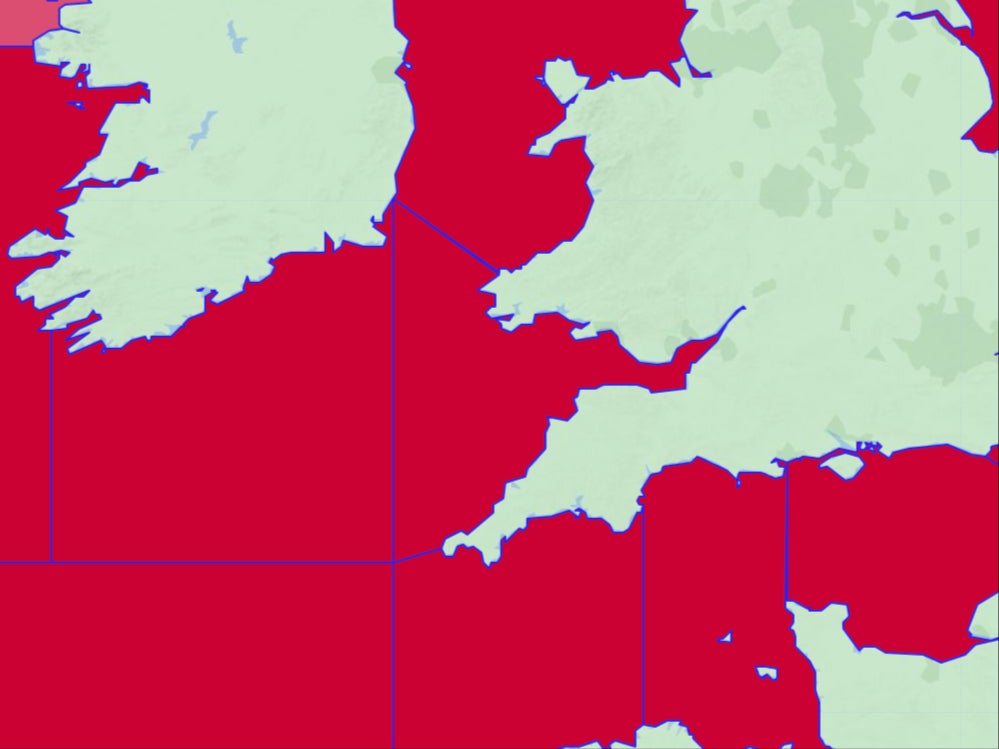 On the English Channel, DFDS Ferries has cancelled tonight's sailing from Newhaven to Dieppe, as well as the following three to Thursday evening.
Brittany Ferries is telling travellers: "Weather-related delays and/or cancellations may occur on Wednesday 1 November and (particularly) Thursday 2 November. We will continue to monitor forecasts carefully in the coming 24 hours."
In France, all regional express trains in the Hauts de France region – stretching from north of Paris to Calais and Dunkirk – have been cancelled on Thursday. The train operator warns: "Exceptional phenomena are expected with forecasts of violent winds in the North of France. In order to guarantee the safety of travellers and staff, a total interruption of TER Hauts-de-France traffic is planned for Thursday 2 November all day, with possible consequences on Friday 3 November in the morning."
News & Advice,Travel, #Storm #Ciarán #triggers #days #travel #chaos,