Passport Office strikes 2023: How will five-week walkout affect your travel plans?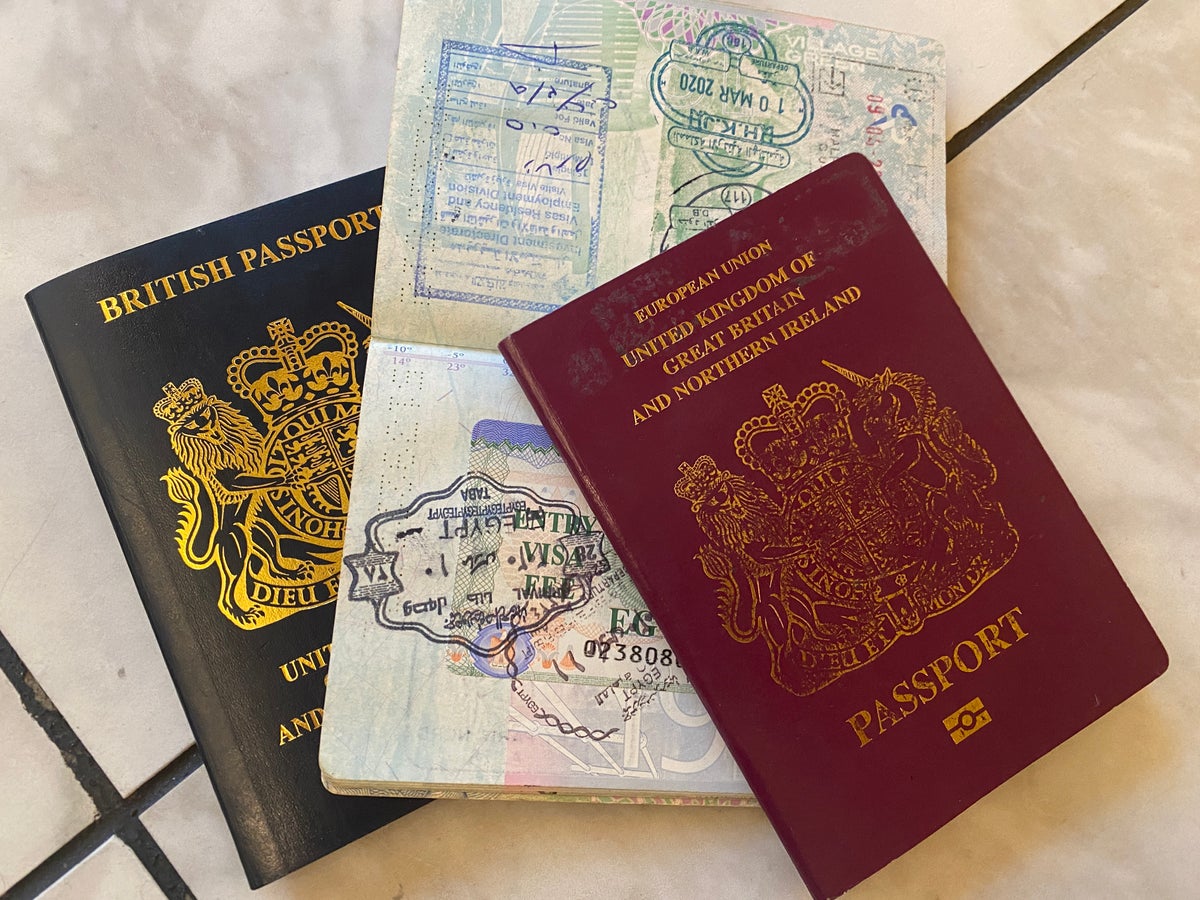 More than one million passport applications could be stuck in a bottleneck when HM Passport Office staff strike for five weeks from the start of April.
In a "significant escalation" of a dispute over jobs, pay and conditions, the Public and Commercial Services (PCS) union says more than 1,000 members will walk out at all seven offices in England, Wales and Scotland from 3 April to 5 May. Staff at the Passport Office in Belfast may join the strike later.
The union says the walkout will have a "significant impact" on the delivery of passports as the summer approaches.
What will it mean for holidaymakers? These are the key questions and answers.
Was this a surprise?
Not entirely. On Thursday 16 March, there was industrial action at a number of HM Passport Offices, with walk-outs hitting routine work and urgent appointments. The PCS union said production of passports stopped at the Newport office, while interviews for urgent passports were cancelled at Glasgow and Durham.
In pursuit of a better pay deal, the union is seeking to make its civil service strikes as effective and high profile as as possible – and with more people planning to travel abroad than at any time since Covid, holidaymakers are obvious targets.
What effect will the strike have?
Since the surge in passport applications a year ago, which led to some very long delays and people missing holidays, the issuing process has been working quite smoothly.
HM Passport Office still insists travellers allow 10 weeks for passport applications, even if they are straightforward renewals. But according to the National Audit Office, by last autumn the average processing time for passports was 12 days for straightforward applications and 29 days for more complex cases. But demand is steadily rising as the Easter holidays approach, with summer set to be the busiest since 2019.
At peak times – including April – HM Passport Office can receive 250,000 applications per week. During the strike, I calculate that more than one million passport applications are likely. Some of them will be urgent cases, but it may be that the Fast Track option is closed down so available effort can be deployed on processing "normal" applications.
A Home Office spokesperson said:   "We are disappointed with the union's decision to strike.
"We are working to manage the impact of strike action, whilst ensuring we can continue to deliver vital services to the public, with comprehensive contingency plans in place.
"There are currently no plans to change our guidance which states that it takes up to ten weeks to get a passport."
What should travellers do?
Panic about the prospect of long waits appears already to have triggered a surge of unnecessary applications and become a self-fulfilling prophecy.
That also happened after Brexit when the UK Government put out inaccurate information on passport expiry rules for travellers to the European Union.
The actual tests for British passport holders to the EU and wider Schengen area – including Iceland, Norway and Switzerland – are as follows:
Passport issued less than 10 years before day of arrival in EU.
Passport expiry date at least three months from intended date of departure from EU.
For example, someone planning an Easter holiday in Spain who has a passport issued on 1 May 2013 that expires on 1 February 2024 should have no problem.
For many other countries, including the US and Australia, your passport is valid up to the date of expiry. Some nations, though, require six months' validity.
But I've been told passports expire after 10 years and that everywhere requires six months' validt?
The unnecessary anxiety that has been created by sources that make nonsense claims about passport validity is alarming. Parts of the travel industry and the media make two false assertions about the validity of British passports.
The first is that the issue date is what counts worldwide, and that passports expire after 10 years. This is nonsense. The date of issue is irrelevant in any context except for adult passports to the EU/Schengen Area – where the rule is that you cannot enter the European Union with a passport that was issued more than 10 years ago.
The second falsehood is that popular destinations such as the US and Australia require six months' validity on passports.
Searching online for "Foreign Office" and the name of the country you plan to visit will reveal the exact entry rules for your destination.
Last year, with serious delays in passport processing, MPs came to the rescue. Will that happen this time?
No. During the problems a year ago, HM Passport Office operated a "hotline" and had a special desk for MPs' passport requests for constituents with a pressing need to travel. But the concerns were not related to industrial action, and I do not expect a similar response this time.
If I miss a trip because I can't get a passport in time, can I claim on travel insurance?
No, you are expected to have all your documents in order. It is possible that some travel companies may be lenient if the passport bottleneck becomes really serious.
What will this for confidence in the travel industry?
After the mass cancellations and airport meltdowns of a year ago, even the threat of a passport strike will undermine confidence in going abroad still further.
News & Advice,Travel, #Passport #Office #strikes #fiveweek #walkout #affect #travel #plans,