National park partly shutters after visitors try to hold bear cub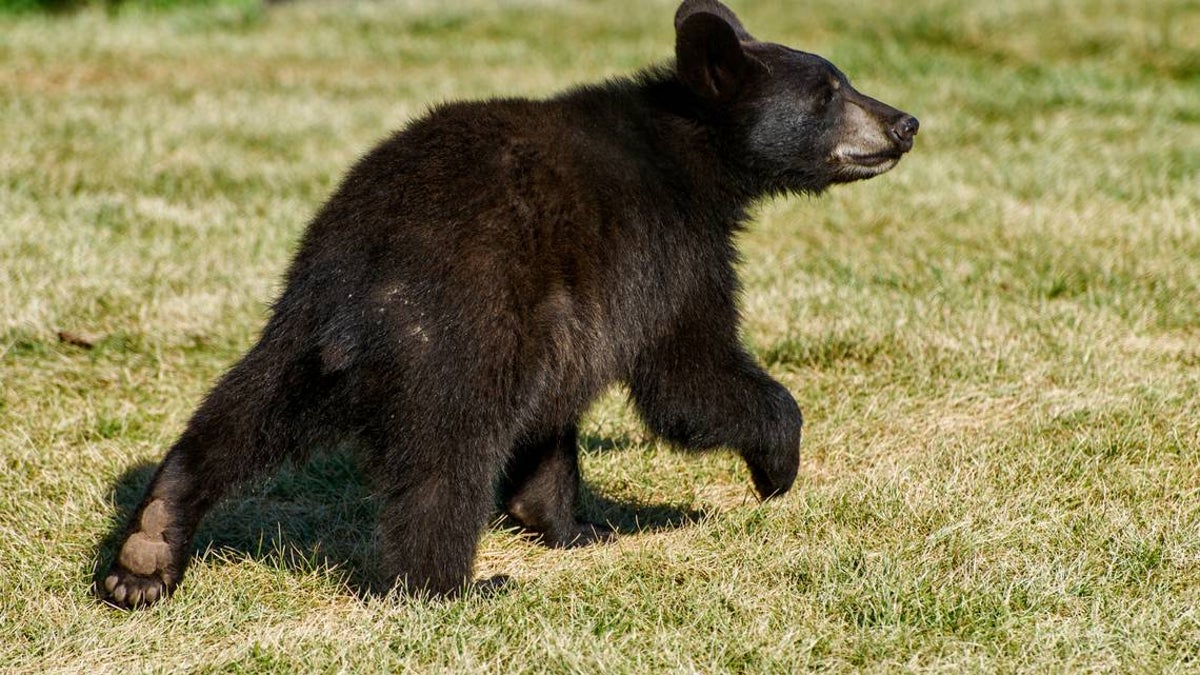 An eight-mile section of the Blue Ridge Parkway in North Carolina has been closed by authorities following reports of visitors trying to feed and hold a bear cub.
Multiple reports emerged that some visitors were becoming too familiar with the bears at the Lane Pinnacle Overlook, the National Park Service (NPS) said in a statement on Monday.
"We are closing this section of the road temporarily for the safety of both the bear and park visitors," superintendent Tracy Swartout said.
"When people intentionally attract bears with trash and food, it can lead to very dangerous situations," she added.
A photo shared on the Blue Ridge Parkway's Facebook page showed visitors standing "dangerously close" to a young black bear while taking photos. Reports from the parkway also mentioned visitors trying to feed the bear.
The NPS has warned against such activity, advising visitors to never approach a bear or allow bears to approach them; at least 150 feet distance should be kept between humans and bears at all times.
Any attempt made by a park visitor to come close enough to a bear to disturb or displace them is illegal and can result in fines or arrests, officials warned.
Being too close can cause bears to become aggressive; park authorities advise visitors to back away slowly while keeping an eye on the bear.
If a bear is persistent in following a visitor even after changing direction, then the visitor is advised to "stand your ground" and act aggressively towards the bear, throwing non-food objects and shouting to try and scare the animal away.
The NPS is also worried that the increased human interaction could disrupt the bear's crucial focus of getting ready for hibernation.
The NPS website warns that "a fed bear is a dead bear," explaining that visitors should never feed nor leave their litter in the park, as it can lead to bears damaging property or injuring humans – which could in turn result in the bear's euthanisation.
Bears forage for food for up to 20 hours a day, trying to gain weight before they settle down for the winter.
During their search for natural food, human food can also become of interest to the bears and so visitors who get close to them could land themselves in danger, the NPS said.
"In this instance, we want to give the bear a chance to lose interest in the area before the situation escalates and visitors or the bear are harmed," Ms Swartout said.
Park officials said that the natural beauty point between milepost 367.6 near the Craggy Gardens Picnic Area to milepost 375.6 at Ox Creek Road will remain closed until further notice.
Craggy Gardens recreational area can still be accessed by the North Carolina Highway 80 from the north.
Known as "America's Favourite Drive", Blue Ridge Parkway stretches over 469 miles and protects a diverse range of plants and wildlife, including the preservation of black bears.
News & Advice,Travel, #National #park #partly #shutters #visitors #hold #bear #cub,