Mykonos restaurant branded 'thieves' as tourists surprised by £600 bill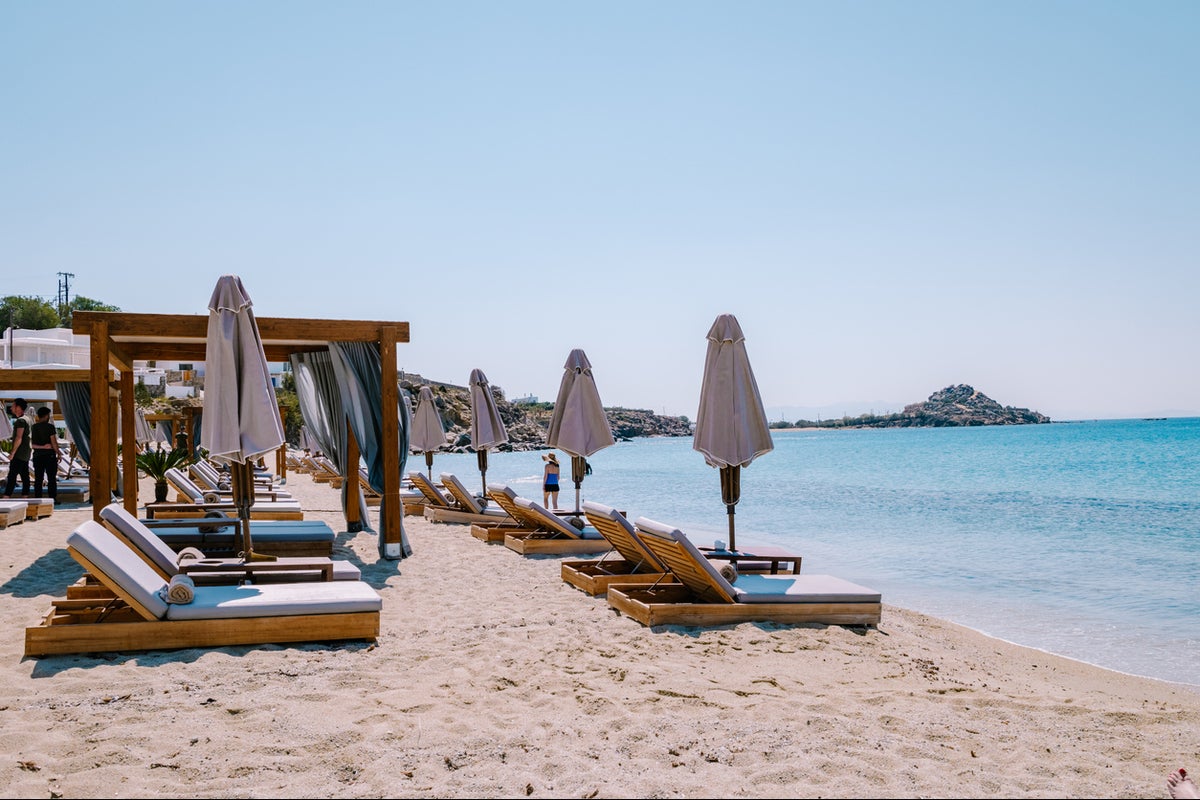 A €700 bill for four drinks and some seafood has thrust a notorious restaurant on the Greek island of Mykonos back into the spotlight.
A group of Italian tourists has branded DK Oyster, which is on Mykonos' Platis Gialos beach and describes itself as where "luxury and style finally find their most deserving destination", as "thieves" following an expensive visit.
Sharing a picture of the receipt on reviews website Tripadvisor, the poster claimed they ordered three orange juices, one Aperol spritz and "a medium portion of squids and shrimp" – with the price seen in the image totalling €711.41.
They were enticed into the infamous eatery by the offer of sitting there for free, with "free umbrellas and sunbeds" stamped on the receipt.
"They are the biggest cheaters and thieves of Mykonos. They offer the food not explaining the details. They transformed our experience in a horrible one. They damage the image of Mykonos," the review stated.
The customers said they would have called the police over the charge but had no time as they needed to get back to their ship – though they advised other visitors that there were much cheaper options on the island.
Since the review was posted this week, there have been a string of similar reports from unhappy customers. An Australia-based visitor alleged that the restaurant "cons" people, enticing them in with the offer a free chair and umbrella, targeting "unsuspecting visitors to the beach".
They claimed that one portion of calamari cost €157, and uploaded a picture of the receipt.
The most recent review blasts DK Oyster as "a really bad look for Mykonos".
In February, Tripadvisor took the rare step of adding a "safety alert" to the restaurant's review page, which warns potential customers that they "may wish to perform additional research for information about this property when making your travel plans."
The page was flagged after an American couple reported that they had been charged €800 for a plate of crabs' legs at the venue. Jessica Yarnall and Adam Hagaun, from Montana, said they had ordered drinks advertised as €25 which then appeared on their bill as €100, with staff saying the advertised price was for "small servings" and they had had large servings.
Ms Yarnall documented the "horrible experience" last May on her TikTok channel, saying touts for the restaurant had told the couple they could enjoy a free beach cabana if they ordered €50-worth of drinks.
In 2022, two other American tourists said they were taking legal action against DK Oyster after it charged them more than £500 for two drinks and a plate of crab legs. Brenda Moulton and her then 19-year-old daughter, Kaylea, alleged that after refusing to pay the bill, an employee of the restaurant began to threaten her, saying she would not be able to fly back to the US if she didn't pay.
Four years ago, the owner of DK Oyster insisted the food it served represented value for money after claims that it was a "rip off" for charging €98.50 per plate of squid, €25 per drink and €19.80 for each chicken Caesar salad.
The Independent has contacted DK Oyster for comment.
Meanwhile, there have been a spate of surprise charges added to restaurant bills in Italy recently. Diners were left shocked when an eatery in Sicily charged them £17 to slice a cake they had brought in for birthday celebrations.
The additional charge reportedly worked out as 86p per attendee, despite the group spending £103.49 on pizza and drinks.
In early August, a British tourist was left gobsmacked after a €2 charge was added to his bill for cutting a sandwich in half at Bar Pace in Gera Lario, beside Lake Como.
The controversial sandwich-cutting fee cost more than a cup of espresso, according to the receipt, and raised the total cost of the sandwich from €7.50 to €9.50.
News & Advice,Travel, #Mykonos #restaurant #branded #thieves #tourists #surprised #bill,