Luxurious Escape at Pullman Dubai Downtown
Nestled in the heart of Dubai's vibrant skyline, the Pullman Dubai Downtown is a true gem in the city's bustling hospitality scene. My recent stay at this remarkable hotel left me feeling enchanted, and I can't resist sharing my experience.
Arrival and First Impressions
From the moment I stepped into the lobby of Pullman Dubai Downtown, I was greeted with an air of sophistication and modern elegance. The staff welcomed me with warm smiles, setting the tone for a truly memorable stay. The attention to detail was evident, and it only got better from there.
LOLITA Pool Bar & Lounge: A World of Cocktails and Views
One of the highlights of my stay was the unforgettable moments spent at the LOLITA Pool Bar & Lounge. The amazing bartenders seemed to have a sixth sense, anticipating my drink preferences before I even uttered a word. Their mixology skills were top class. With a cocktail in hand, I enjoyed unbeatable panoramic views of the iconic Burj Khalifa and the bustling downtown Dubai. It's the kind of experience you dream of when you think of a trip to Dubai.
Culinary Delights at Pullman Dubai Downtown
The food and beverage scene at Pullman Dubai Downtown exceeded all my expectations. My dinner at Couqley French Brasserie was nothing short of spectacular. The bucket of mussels with white wine sauce and perfectly cooked chips was a culinary masterpiece, making it a contender for the best mussels in Dubai. The steak and foie gras were nothing short of divine, possibly the best in the country. The culinary journey was an absolute delight.
For breakfast, the Brothaus Bistro & Bakery stole the show. I can confidently say it was the best breakfast I've ever had in Dubai, and it had quite a few! The freshly-baked bread was mouthwatering, and the pastries were next level. It's no exaggeration to say that people from all over the UAE flock to savor their exquisite breads and pastries. You'll thank me later for not missing out on this.
Beyond Expectations: An Overall Destination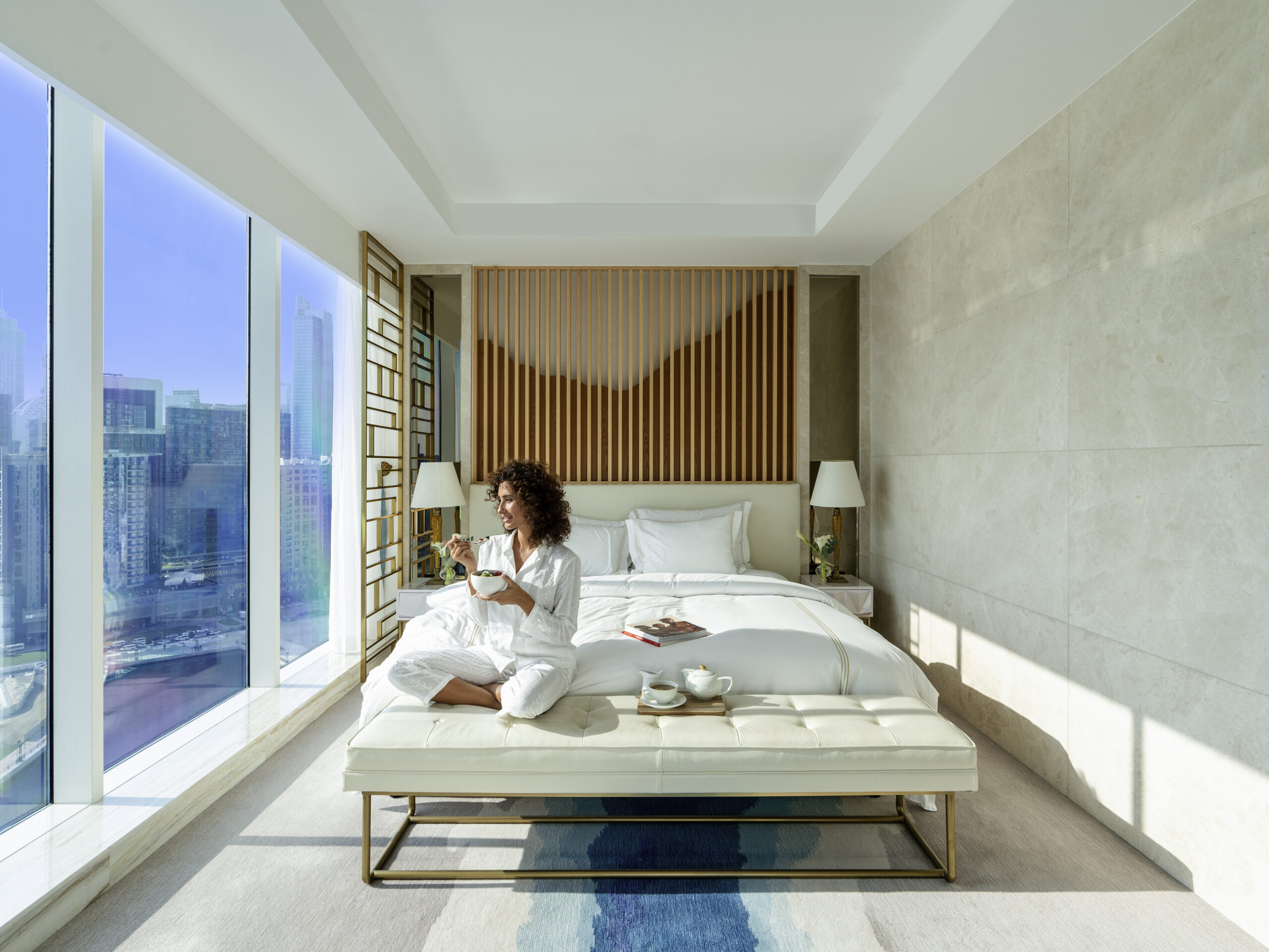 Pullman Dubai Downtown is not just a hotel; it's an experience. The next level service is a testament to their dedication to guest satisfaction. From the handwritten notes to the chocolates left in my room, every gesture felt incredibly thoughtful. It was as if I had found a home away from home in the heart of Dubai.
With its captivating views, extraordinary culinary experiences, and heartwarming service, it is a destination that truly hits the mark and goes above and beyond. If you're seeking an unforgettable stay in Dubai, look no further than Pullman Dubai Downtown. It's an experience not to miss!
For more on the latest in luxury travel and holiday reads, click here