Iceland volcanic eruptions: Are flights still going amid earthquake and volcano warning?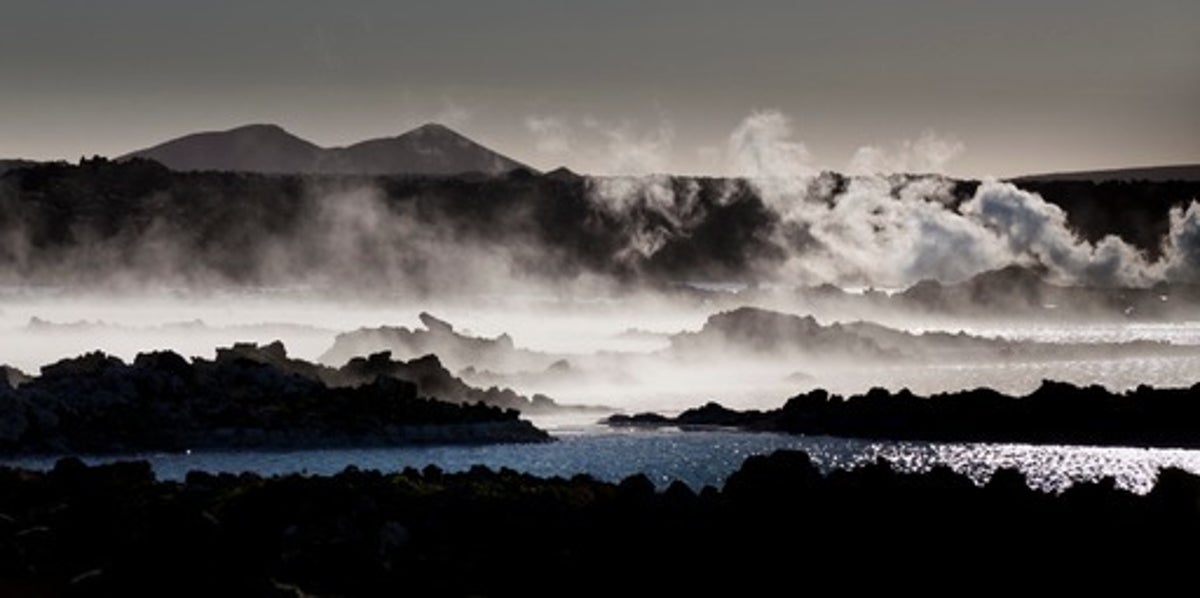 Iceland has declared a state of emergency after hundreds of earthquakes struck the southwestern Reykjanes peninsula in the past 48 hours.
Despite fears of an impending volcanic eruption, flights from the UK to Keflavik international airport 10 miles north of the eruption site are going ahead as usual.
On Sunday 12 November, all scheduled flights from Heathrow, Gatwick, Luton, Stansted and Manchester landed without incident.
On 13 November, the 6.20am easyJet departure from Manchester was the first to land in Iceland. Shortly after, the 7.15am Wizz Air flight from London Luton landed at 10.12am local time.
The 7.35am easyJet service from Luton landed at 10.18am, while the British Airways flight from Heathrow landed at 10.49am. At the time of writing, other flights to have departed without incident include the 7.40am Jet departure from Glasgow, the 8.35am Jet2 from Manchester and the 10.55am Play service from Stansted.
There are an additional 11 services scheduled for Monday 13 November. Icelandair will run two services from Heathrow at 12.15pm and 8.40pm respectively, as well as one from Gatwick at 12.00pm, one from Manchester at 11.55am and another from Glasgow at 12.45pm. Additionally, there will be one service departing Gatwick at 2.25pm and another from Manchester at 4.10pm – both operated by easyJet.
There are another four flights departing Luton. The first is scheduled at 1.45pm, with others at 2.10pm, 2.25pm, and 8.30pm. The 2.10pm is run by Wizz Air, with the rest operated by easyJet.
A spokesperson for easyJet said: "Our flying schedule is currently operating as normal, however we are monitoring the situation closely and should this change we will contact customers directly to advise on their flights."
Foreign Office advice is regarded by the UK travel industry as the arbiter of whether or not a destination is safe.
Were it to warn against travel to parts of Iceland, holidaymakers already there would be moved and no further departures would operate to those areas.
The Foreign Office ramped up its travel advice on 11 November, saying the threat of a volcanic eruption is increasingly possible.
The official advice reads: "Earthquakes and indications of volcanic activity have increased above normal levels on the Reykjanes peninsula, southwest of Reykjavik. The Icelandic authorities continue to monitor the area closely, particularly the area northwest of Mt Thorbjörn near the Svartsengi power plant and the Blue Lagoon. On 10 November, a Civil Protection Alert was declared after an intense swarm of earthquakes.
"The town of Grindavík was evacuated as a precaution. Some roads have been closed and visitors are advised to stay away from the area.
"Keflavik International Airport is operating as normal. While there is no current eruption, it is increasingly possible that one could occur. You should monitor local media for updates and follow the authorities advice on travel to the area."
The advice stops well short of advising against travel to Iceland, meaning airlines and holiday companies are operating as normal – with no automatic right to cancel.
The much-loved Blue Lagoon geothermal spa will remain closed until 7am on 16 November after it experienced tremors during one of the quakes.
The town of Grindavík was evacuated and some roads have been closed and visitors are advised to stay away from the area.
News & Advice,Travel, #Iceland #volcanic #eruptions #flights #earthquake #volcano #warning,