Busiest day for UK airports since before pandemic with 3,000 flights expected to depart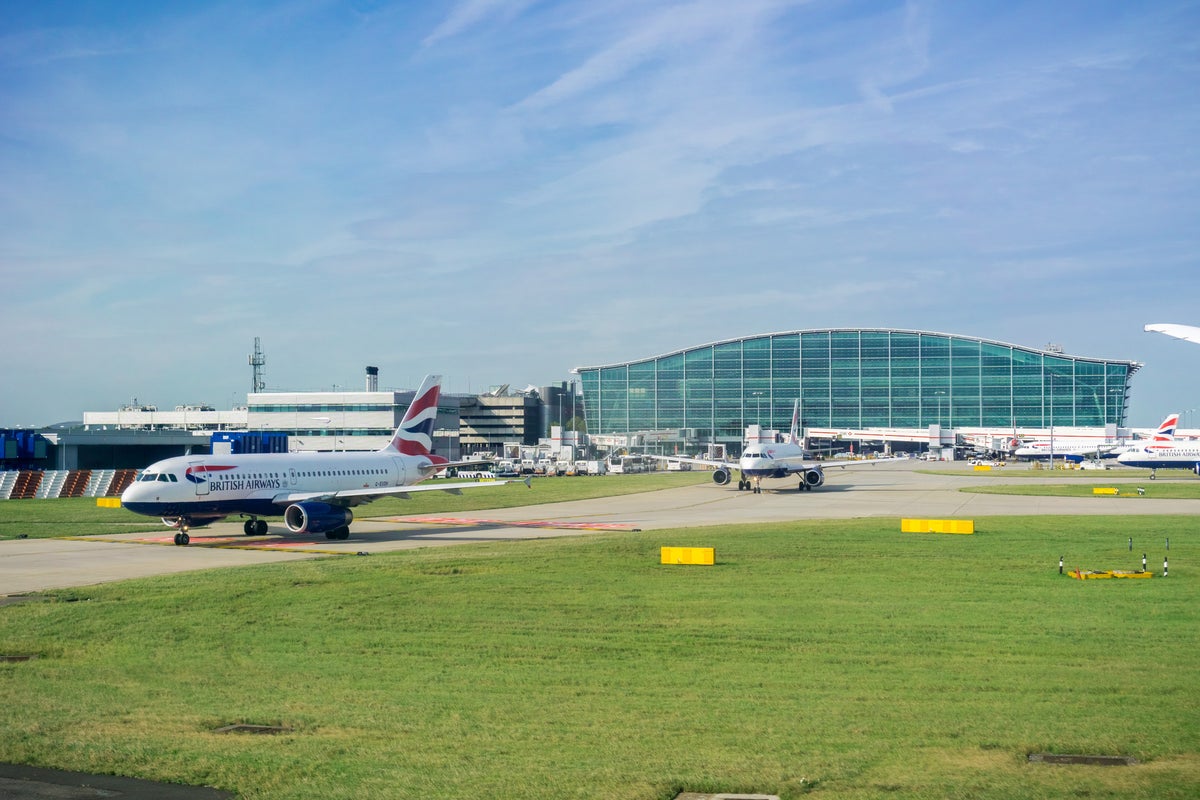 Airports in the UK will experience their busiest day since the start of the pandemic today, with more than 3,000 flights due to depart.
The upcoming bank holiday weekend, coupled with schools' May half term week, has presented an opportunity for foreign breaks, with travel operators and airlines reporting a rise in demand over recent weeks.
Aviation analytics company Cirium said that number of flights is the highest daily departures figure since 20 December 2019, reports The Times.
More than 11,350 flights will take off from the UK over the long weekend – the equivalent of more than two million seats – and the most popular destinations are understood to include Amsterdam, Alicante, Dublin, Palma and Malaga.
The rush for getaways comes on the same day that security guards at Heathrow Airport launch a three-day strike in their dispute over pay – although the airport said it has contingency plans in place to stay open and operating as usual, adding that passengers can expect to have a "smooth" half-term getaway.
Poor spring weather is likely to have contributed to a late May holiday exodus, with England and Wales recording their wettest March in over 40 years; it was the third-wettest March on record in Northern Ireland.
Julia Lo Bue-Said, the chief executive of the Advantage Travel Partnership, the largest group of independent agents, told The Times: "The demand for travel continues to be strong and this trend looks set to continue. The miserable weather at home has been enough to encourage even more Brits to head overseas looking for some sun."
Earlier this week, Advantage shared research which points to people planning to take at least two holidays in 2023 despite the cost-of-living crisis, prioritising travel spend over takeaways, eating out and socialising with friends.
"This shows that holidays really are a necessity, something people feel they deserve and are opting to cut back in other areas to ensure they can still go away," said Ms Bue-Said.
The cost of holidays has risen sharply compared this year. A study by consumer brand Which? found that a week's holiday in Greece was 30 per cent more than in 2022, costing an average of £867 per person during summer 2023.
Flights have seen the steepest price hike year on year; fares over Easter are set to be a massive 51 per cent higher on average, compared to 2022.
In March, Michael O'Leary, the boss of budget airline Ryanair, blamed predicted price hikes on "capacity" issues.
News & Advice,Travel, #Busiest #day #airports #pandemic #flights #expected #depart,