Air New Zealand operates 11-hour 'flight to nowhere' due to technical issue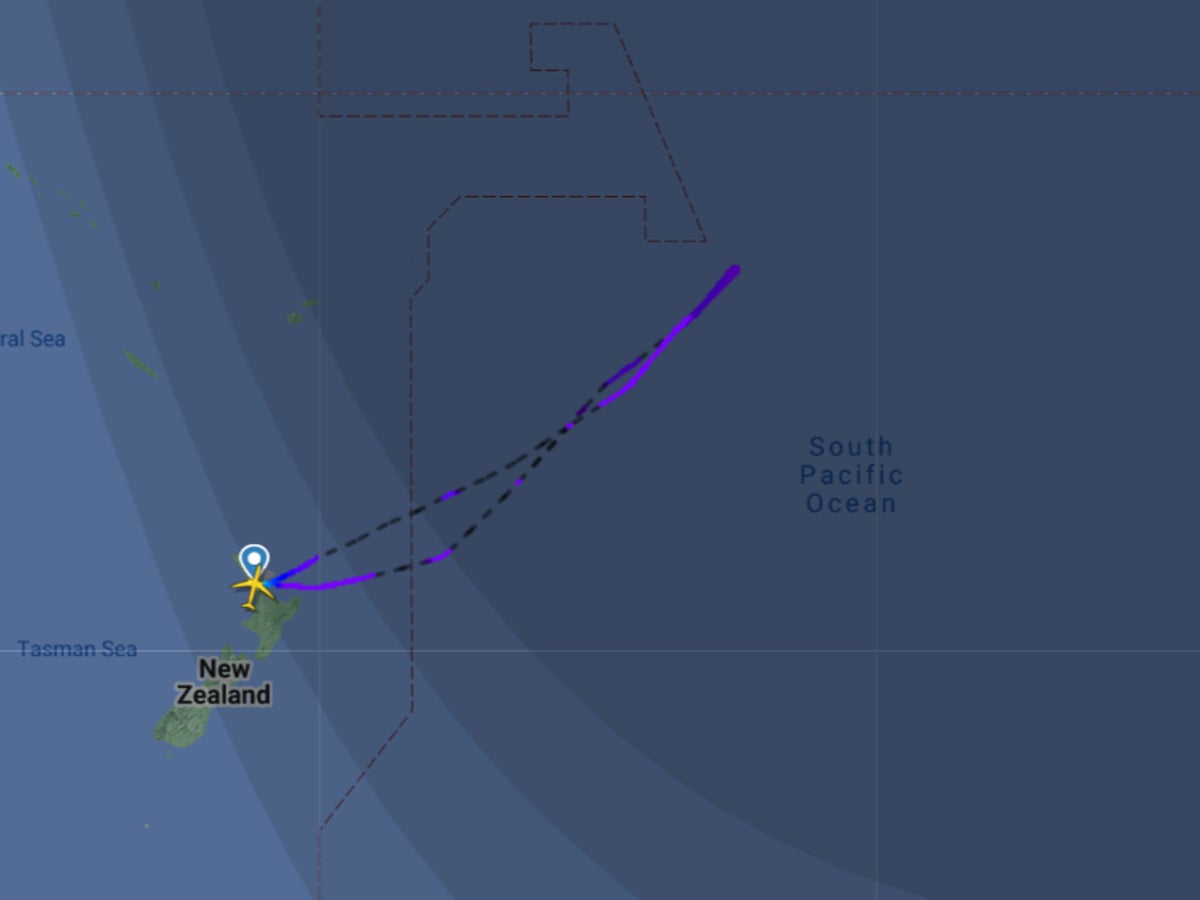 Air New Zealand was forced to operate an 11-hour "flight to nowhere" after a plane carrying passengers developed a technical fault.
Flight NZ26 from Auckland to Chicago was four hours into the 15-hour scheduled flight on Wednesday (8 November) when the decision was made to turn back, data from tracking site FlightRadar24 shows.
Having taken off at around 8.30pm, the Boeing 787 Dreamliner touched down back in New Zealand at 7.30am on Thursday morning.
The flight diverted due to a "technical requirement" that needed to be addressed, an airline spokesperson told Stuff.
"This has resulted in the cancellation of this service, as further inspection had to be carried out on the aircraft on landing," they said.
"All customers have now been rebooked on the next available service. We thank customers for their patience while we work quickly to return the aircraft to operation."
A "flight to nowhere" refers to any flight that ends up landing back at its departure airport without stopping off elsewhere.
During the pandemic, several airlines came under fire from environmentalists for selling "flights to nowhere" so that travellers could have the experience of flying without leaving the country to avoid border restrictions.
On 9 October, hundreds of United Airlines passengers booked from San Francisco to Tel Aviv endured a 13-hour "flight to nowhere" due to the attacks by Hamas on southern Israel.
Flight UA954 departed at 8.25pm local time for the 7,422-mile journey to Israel's main airport, Ben Gurion International.
But about halfway into its journey, above eastern Greenland, the Boeing 777 made a 180-degree turn and landed safely back in California the following morning.
"The safety of our customers and crews is our top priority. We are closely monitoring the situation and we are adjusting flight schedules as required," United Airlines told The Independent in an email statement at the time.
News & Advice,Travel, #Air #Zealand #operates #11hour #flight #due #technical #issue,