A passenger went missing on a cruise ship. His mother says Carnival didn't tell her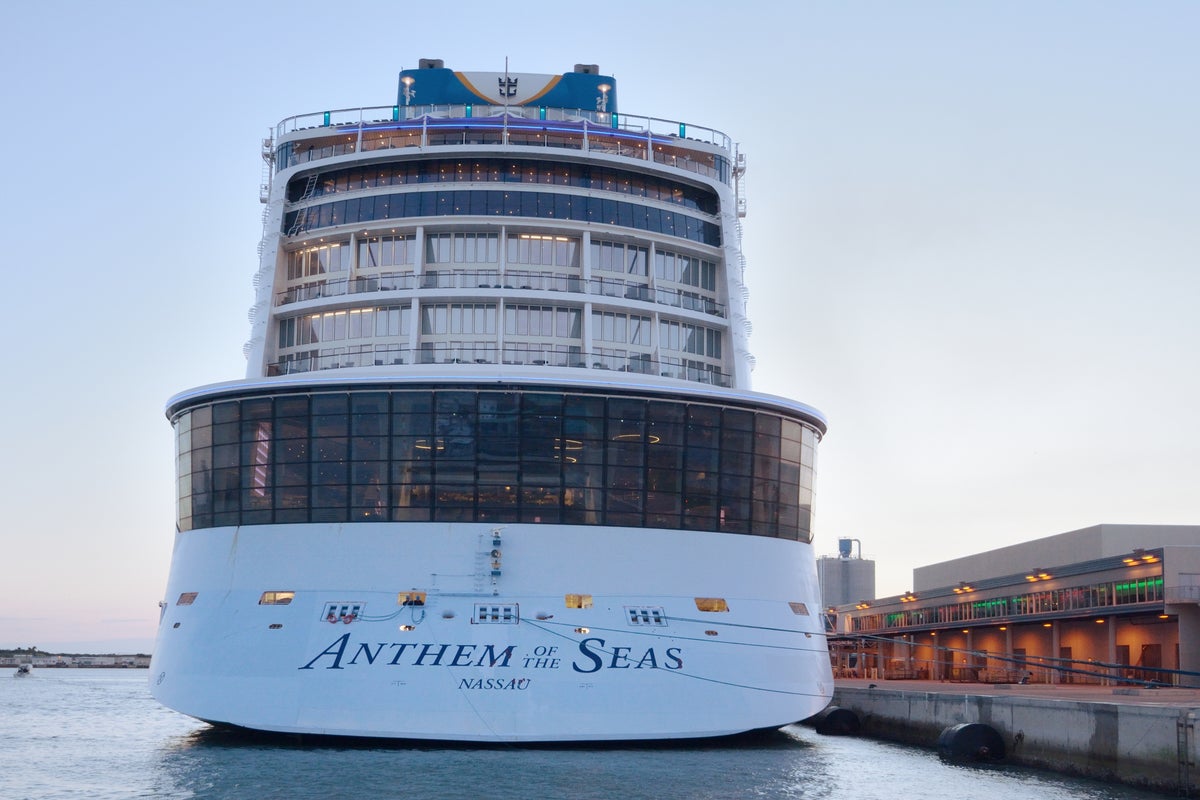 The mother of a 28-year-old cruise ship passenger who allegedly jumped overboard has criticised the cruise line, claiming it failed to tell her that her son was missing.
Tyler Barnett, from Louisiana, is believed to have gone overboard the Carnival Glory on Monday. He was first reported missing a day after leaving New Orleans for a weeklong cruise to Grand Cayman in the Cayman Islands and Cozumel, Mexico, Carnival Cruise Line said in a statement.
He was on board the cruise ship with his sister and uncle and was last seen at about 11.40pm on Sunday going to his room after visiting the ship's casino.
The Coast Guard has now launched two aircraft to search a 200-mile area near where the ship sailed into the Gulf of Mexico to find the missing 28-year-old.
His mother, Elisha Reid, has criticised Carnival Cruise Line, telling Business Insider she found out her son was missing from a family member, not the company.
While Mr Barnett's mother is hopeful he is still alive, a Carnival Cruise Line spokesperson said surveillance footage reviewed by the company appeared to show the 28-year-old jumping from the ship at about 1.40am on Monday, Business Insider reported.
"He can be seen climbing on a lifeboat and jumping from there," the spokesperson said.
Carnival Cruise Line said they informed Mr Barnett's family of the surveillance footage, while Ms Reid said the footage shows her son slipped from the ship, rather than jumped.
"They hit a wave and he went down off the lifeboat," she said. "Tyler was my only son, my firstborn. He was my everything in life! He was the air I breathed. He was the beat of my heart. I feel as if my heart no longer beats."
She added that Carnival initially told her daughter — who is on the ship — there was no footage of what happened to her son.
The company said they are helping the family members of Mr Barnett, who are still on board the ship. "Our Care Team will continue to do all they can to support the family in this difficult time," a spokesperson said.
The ship has been cleared by the US Coast Guard to continue with the cruise.
Speaking about her son, Ms Reid said: "I have my moments where I break, but I'm keeping the faith.
"What's important to me is to know where he's at and to have him home, whether he's alive or not, I want his body to be home," she said.
She added that her son grew up around the water and "absolutely breathed" being on the river and the sea, working on a tugboat.
"My only peace is Tyler loved the water and to fish," Ms Reid said. "How ironic that he is where he always loved to be."
At least nine other people have gone overboard on cruise ships this year, only two of whom survived.
News & Advice,Travel, #passenger #missing #cruise #ship #mother #Carnival #didnt,