18 Unique & Unforgettable Things to Do in Siesta Key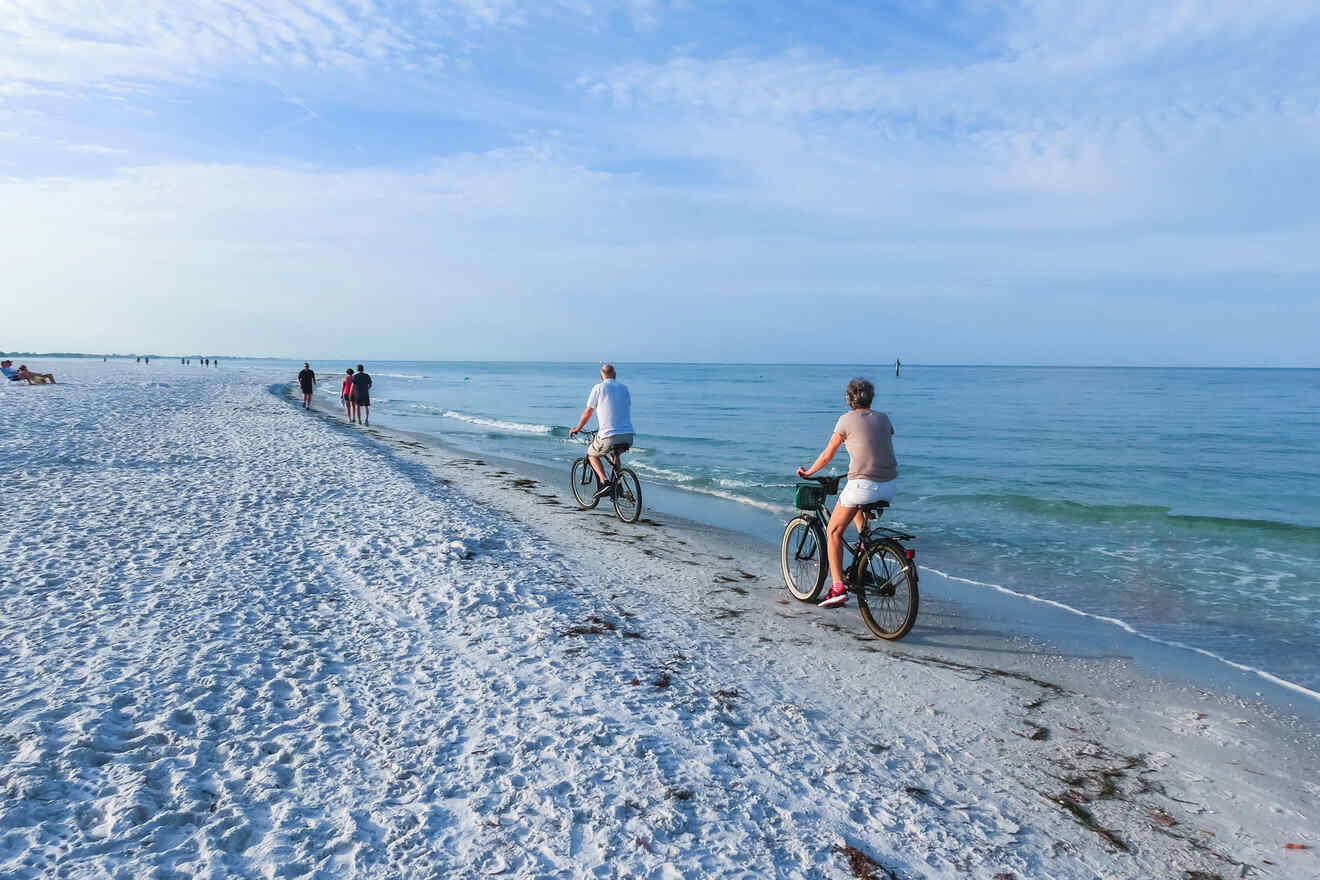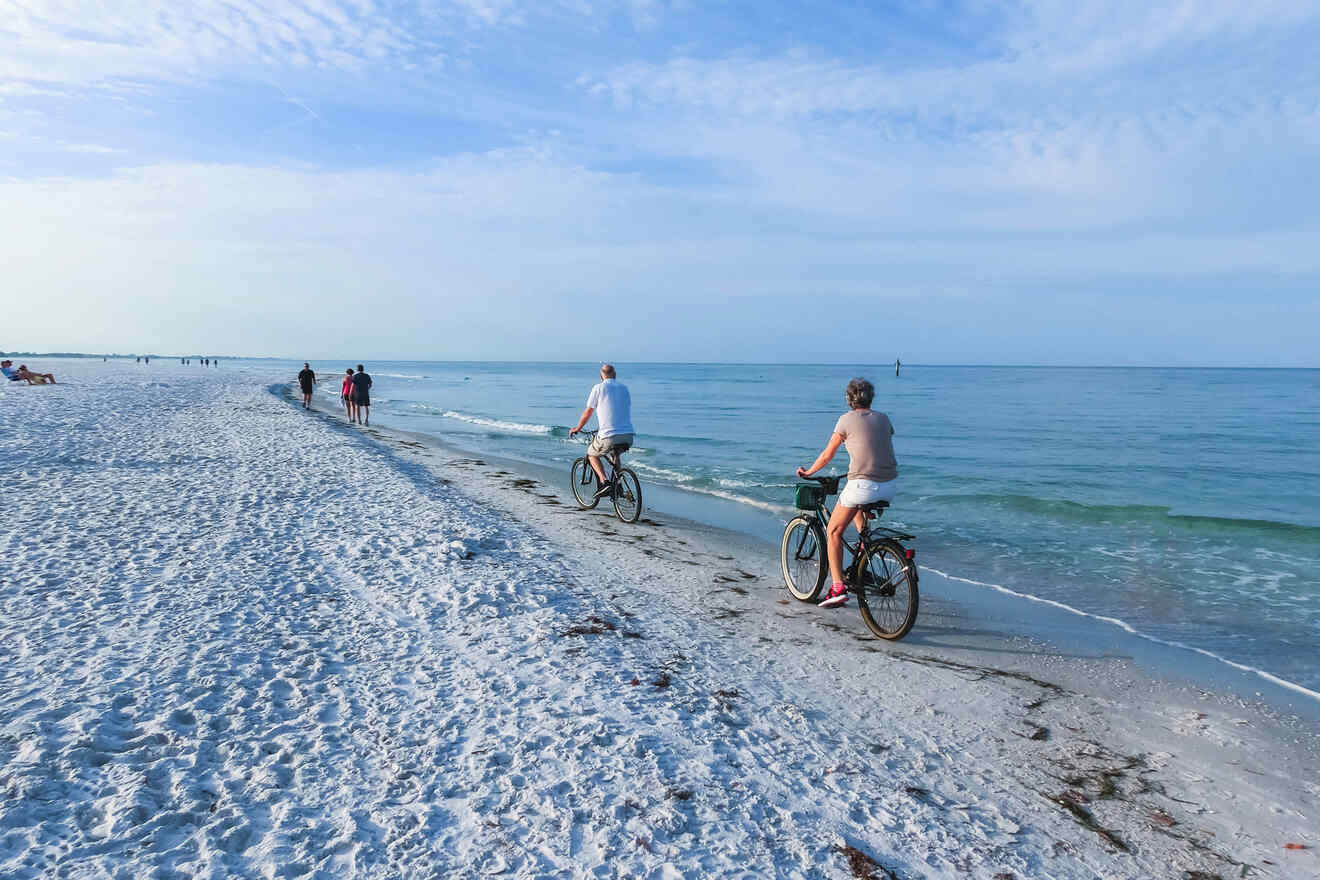 Planning a trip to Siesta Key? Looking for some fun and memorable things to do to make your trip the getaway of your dreams?
Look no further!
As a Florida native and a fiercely passionate adventurer, I am going to let you in on some of the local secrets that many other locals don't want to give away!
Just south of Sarasota, Siesta Key is a lovely Florida beach town with charm and hidden gems galore! There are so many fun things to do in Siesta Key it will be difficult to choose!
The small-town vibe and lively beachy feel will make you absolutely fall in love with Siesta Key. Between the Italian-inspired architecture, relaxing beachside spas, dozens of delicious places to eat, water activities, and nature activities, Siesta Key is one of the best places to visit in Florida!
Let's dive into some of the best and most unique things to do in Siesta Key.
If you are in a hurry
Here are the main things to book in advance:
1. Check out Siesta Key Beach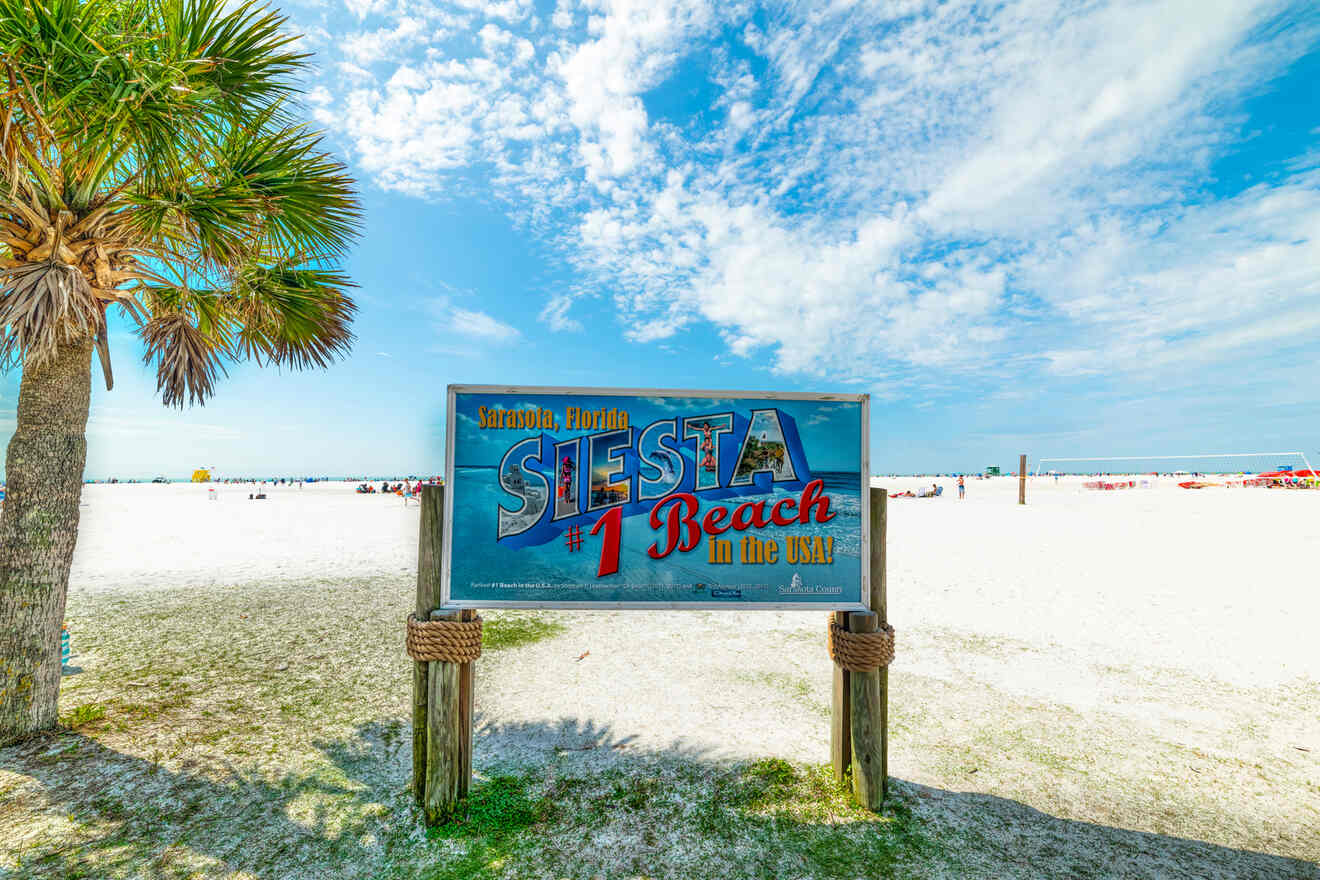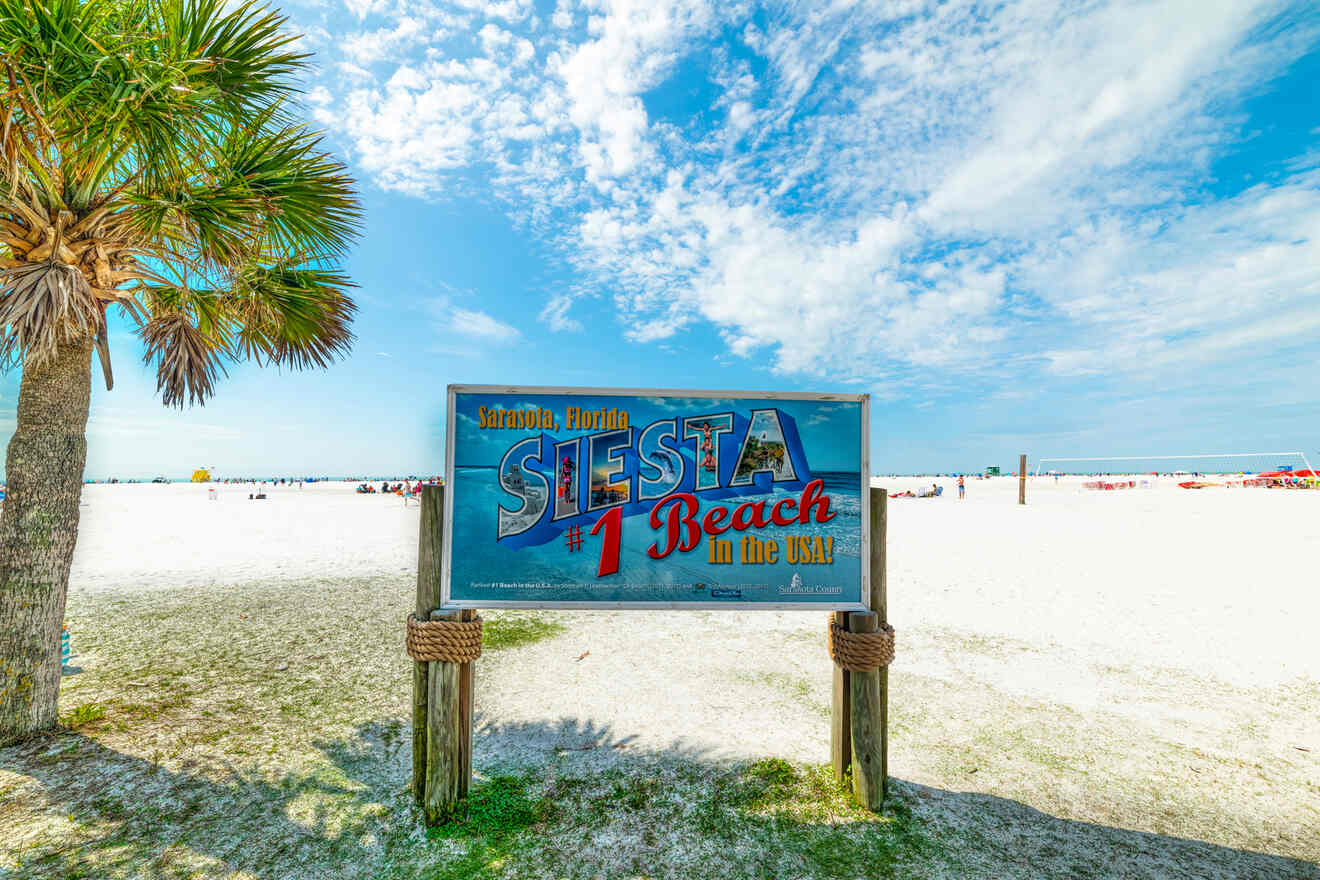 Tripadvisor's Traveler's Choice Awards rated Siesta Key #2 on their list of the top 25 beaches in the USA!
Number one is in Ka'anapali Beach, Hawaii, and number two is Siesta Key Beach!
This award just goes to show what locals already know. Siesta Key Beach is by far one of the best beaches in the entire coastal United States!
I mean, Siesta Key Beach is second to a beach in Hawaii…that should just tell you how incredibly beautiful this Siesta Key Beach is!
The sand is thought to be millions of years old, traveling down the Appalachian mountains and depositing in the ocean right on Siesta Key Beach. This is some of the softest sand you will ever experience in your life. It is unbelievably fine and consists of 99% quartz, making it supercharged energetically and oh-so-soft!
Siesta Key Beach is also known as one of the best family beaches in Florida. This is due to the shallow calm waters and relaxing atmosphere!
PRO TIP: This beach can get pretty packed, so get there early or later in the day to catch the sunset. Oh, and don't forget to wear reef-safe sunscreen to maintain the integrity of the beach and ocean so other beings can enjoy it for generations to come!
PRICE: Free
2. Hop on the Siesta Key Breeze Trolley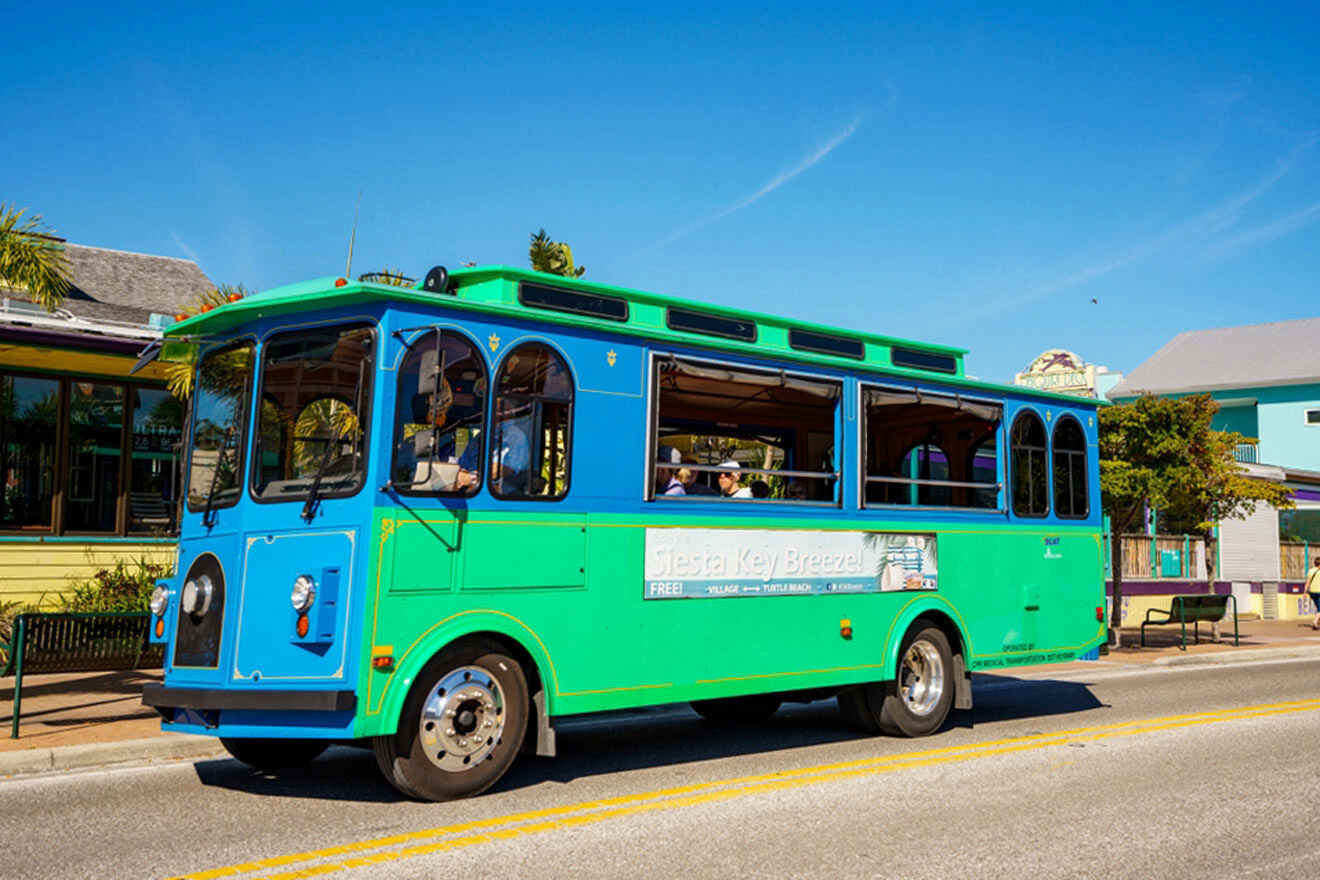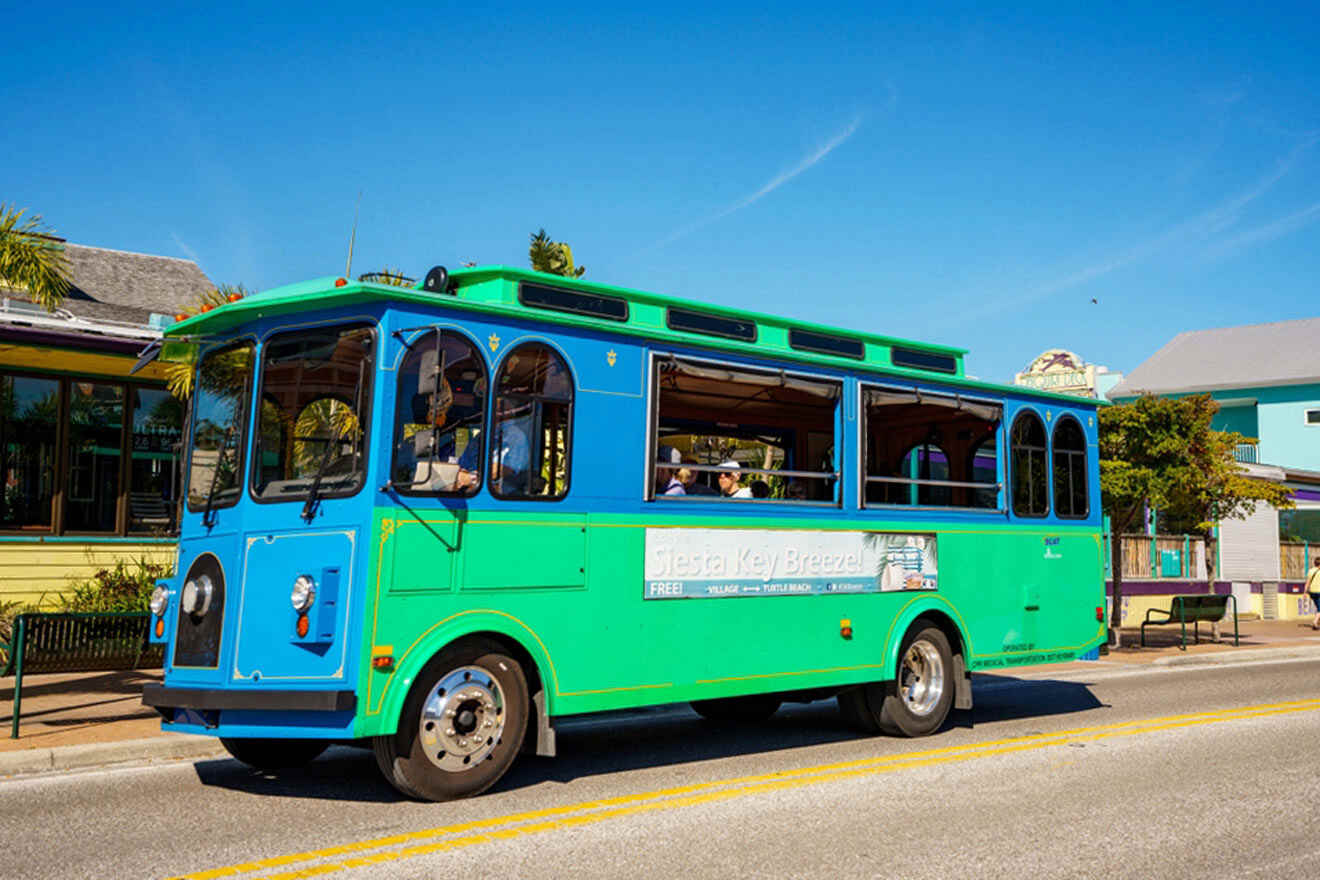 If you don't take advantage of this free trolley while visiting Siesta Key, you are seriously missing out!
Providing both locals and visitors with free rides, the Siesta Key Breeze Trolley is an amazing resource that makes the whole experience more fun and spontaneous!
The Siesta Key Breeze Trolley runs daily from 10 AM to 10 PM from Siesta Key Village to Turtle Beach, with the exception of Friday and Saturday nights, where it runs until about midnight.
Running roughly every 10 – 30 minutes, the Siesta Key Breeze Trolley is an excellent way to commute around the Island without paying for parking!
You can also explore Siesta Key at sunset with this AMAZING electric bike tour!! You barely have to make an effort so it's good for those who don't want to sweat in the heat too much, and it's super easy to glide over the sand at Siesta Key beach to see the beautiful sunset.
Book Your Electric Bike Sunset Tour
3. Explore Siesta Key Village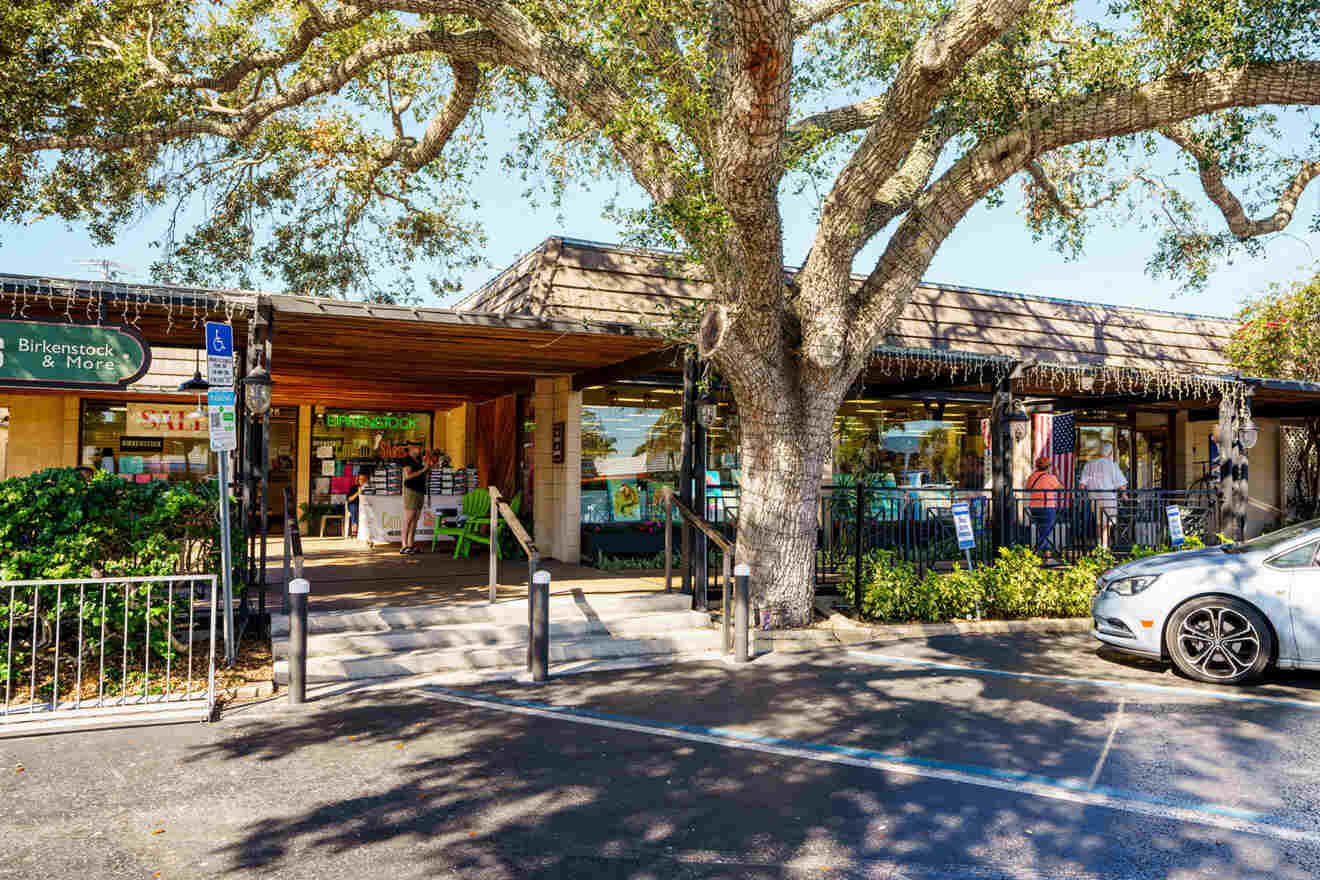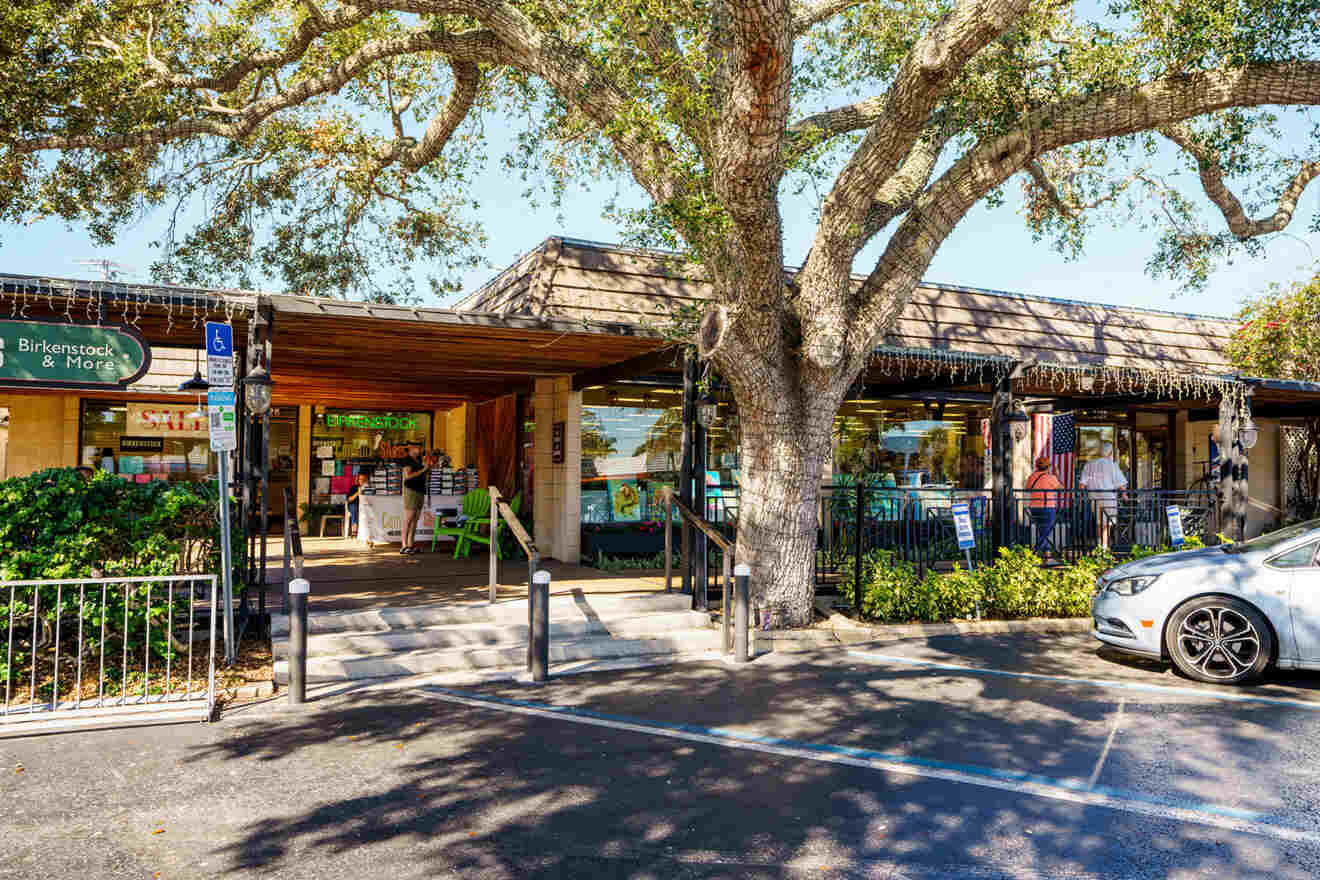 Siesta Key Village is this cute little beach town's 'downtown' area if you will. Adorable, quaint, and filled with incredible restaurants and shopping, this is part of the island where you will get a true feel for what Siesta Key is all about.
Visiting Siesta Key Village is easily one of the best things to do in Siesta Key. Here, you will experience the Italian-style architecture, delicious local dining spots, and the perfect place to get some souvenirs or other goodies!
You will just fall in love with this quaint town square! Grab a delicious yet budget-friendly bite to eat, check out an art gallery, hit up a local farmers market, people watch, shop til you drop, or experience the lively nightlife scene Siesta Key Village has to offer.
Looking for the best place for nightlife in Siesta Key? You are going to find it in Siesta Key Village. After the sun goes down, get ready for a great time, as Siesta Key Village is the best place to grab a drink and party after a long day at the beach!
Siesta Key really has it all, some of the best beaches in the USA, delicious food, and even better nightlife!
Siesta Key Village is popular, so expect some long lines and a bit of waiting around. However, on my trip, I did not mind the crowds because Siesta Key is just such a beautiful place to visit.
I recommend checking out the Siesta Key Oyster Bar for some delicious eats!
4. Unwind at Turtle Beach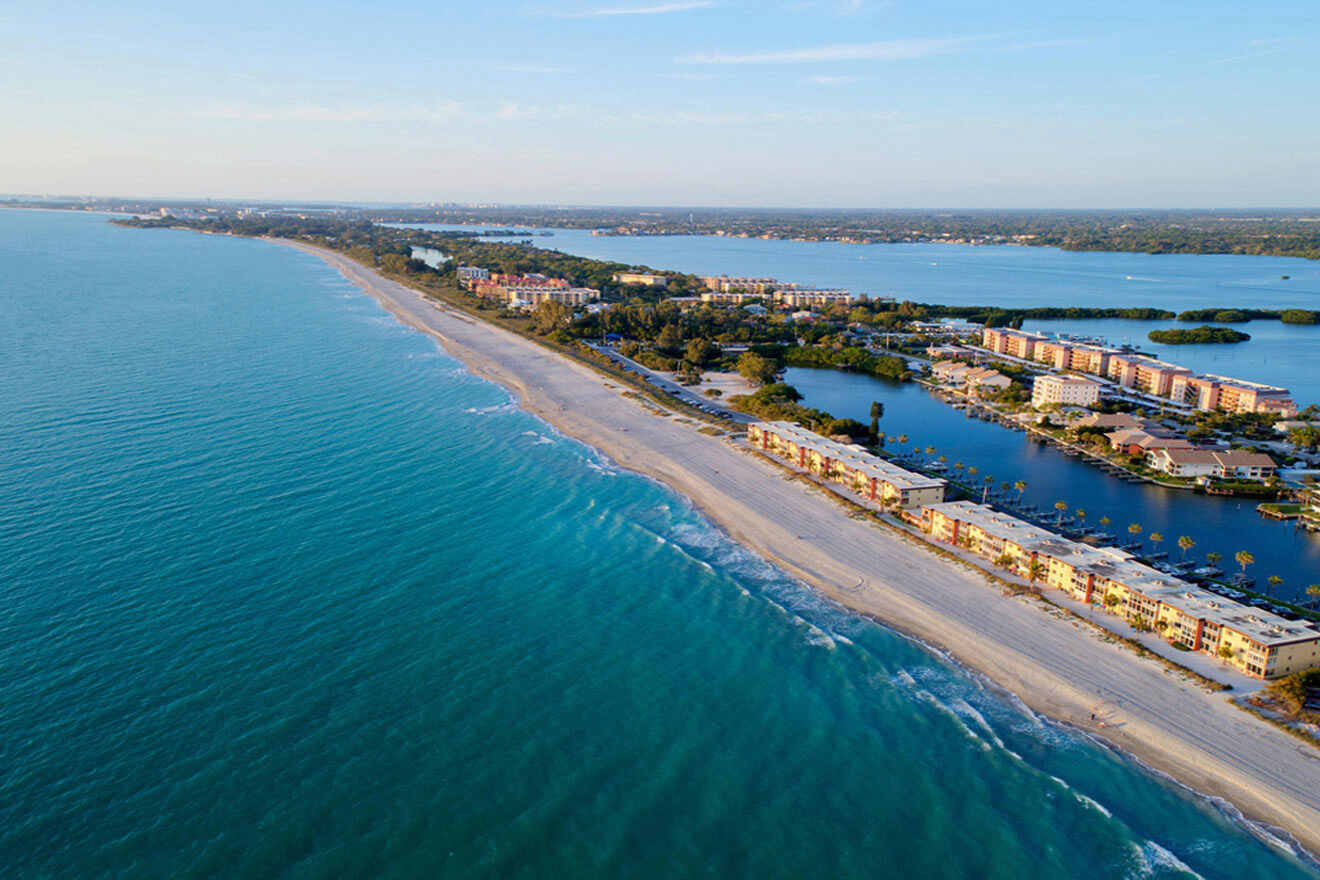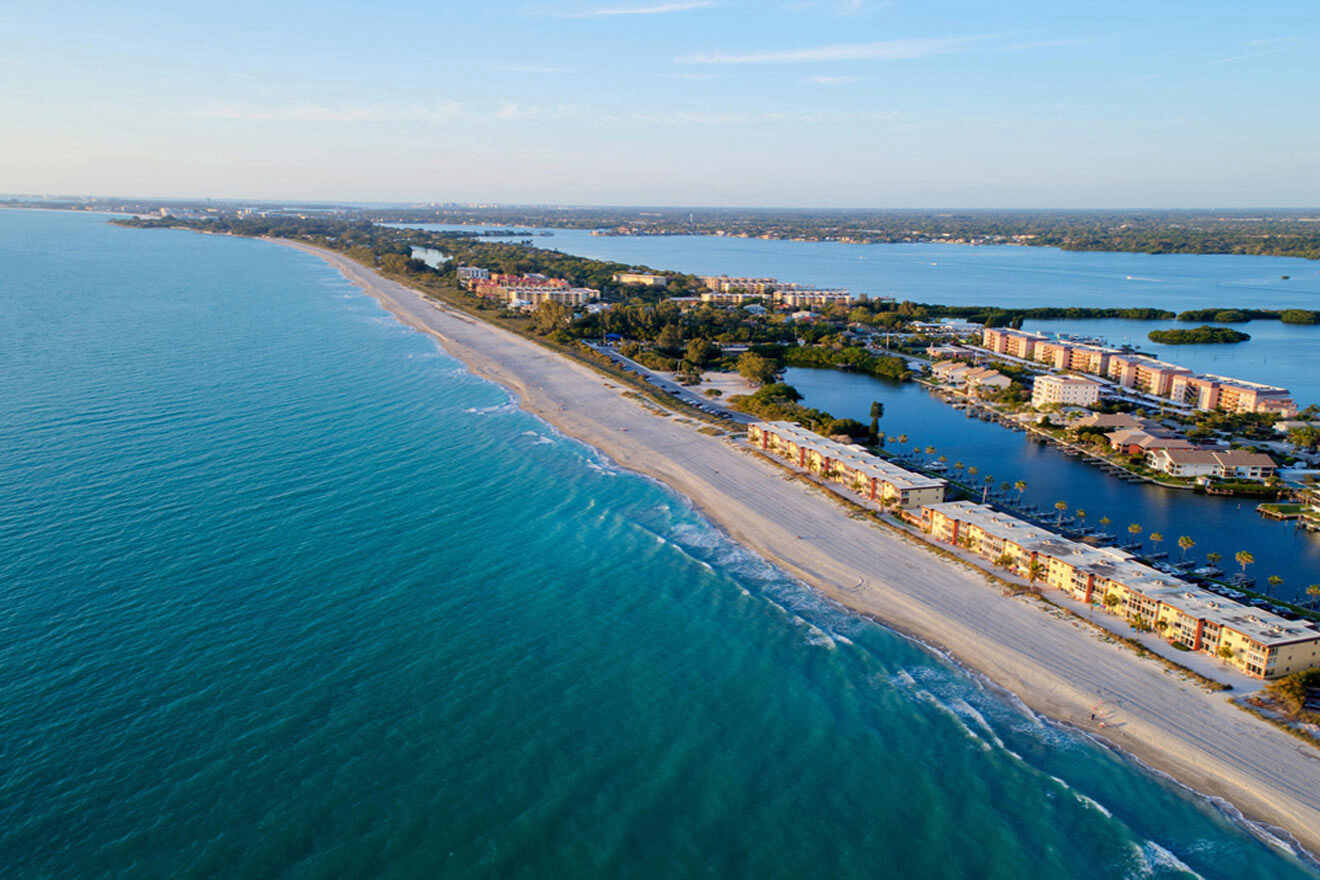 Turtle Beach is a true hidden gem of Siesta Key. A local favorite, visiting this beach is one of the best things to do in Siesta Key.
Located on the southern end of Siesta Key, this is the last stop in the Siesta Key Breeze Trolley!
Not only just a beach, but Turtle Beach also has a park with a covered pavilion, perfect for picnicking, as well as plenty of picnic tables!
While Turtle Beach is only a few miles south of Siesta Key Beach, the sand is quite different. It is a bit darker and more coarse, and there is more seaweed on Turtle Beach.
However, the landscape is a bit more dramatic, and the beach is above sea level, giving the beach some elevation above the water.
Turtle Beach is a super fun beach for families and gets less packed than Siesta Key Beach for those who are looking to avoid some of the crowds.
PRICE: Free
5. Feel the beat at the Siesta Key Drum Circle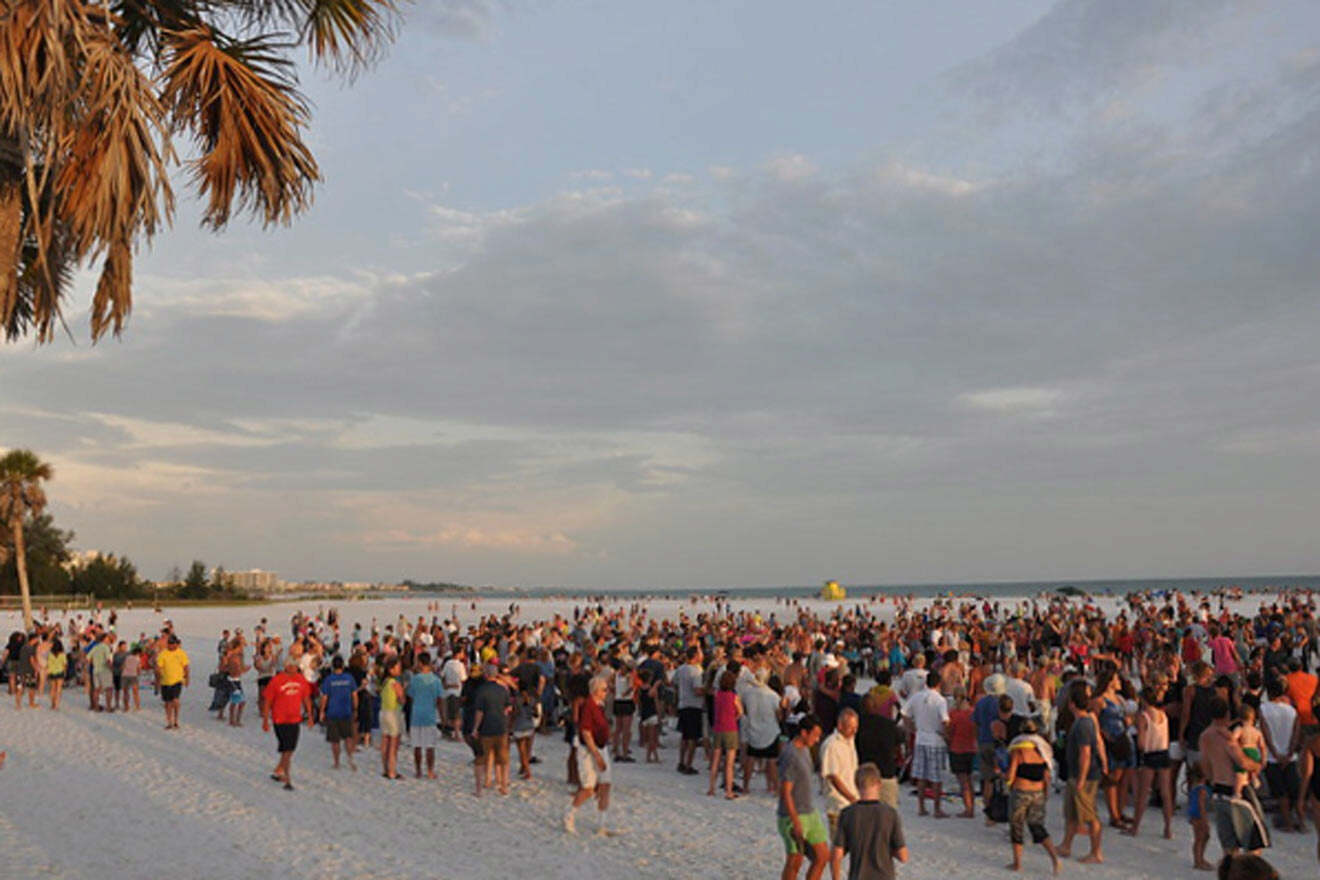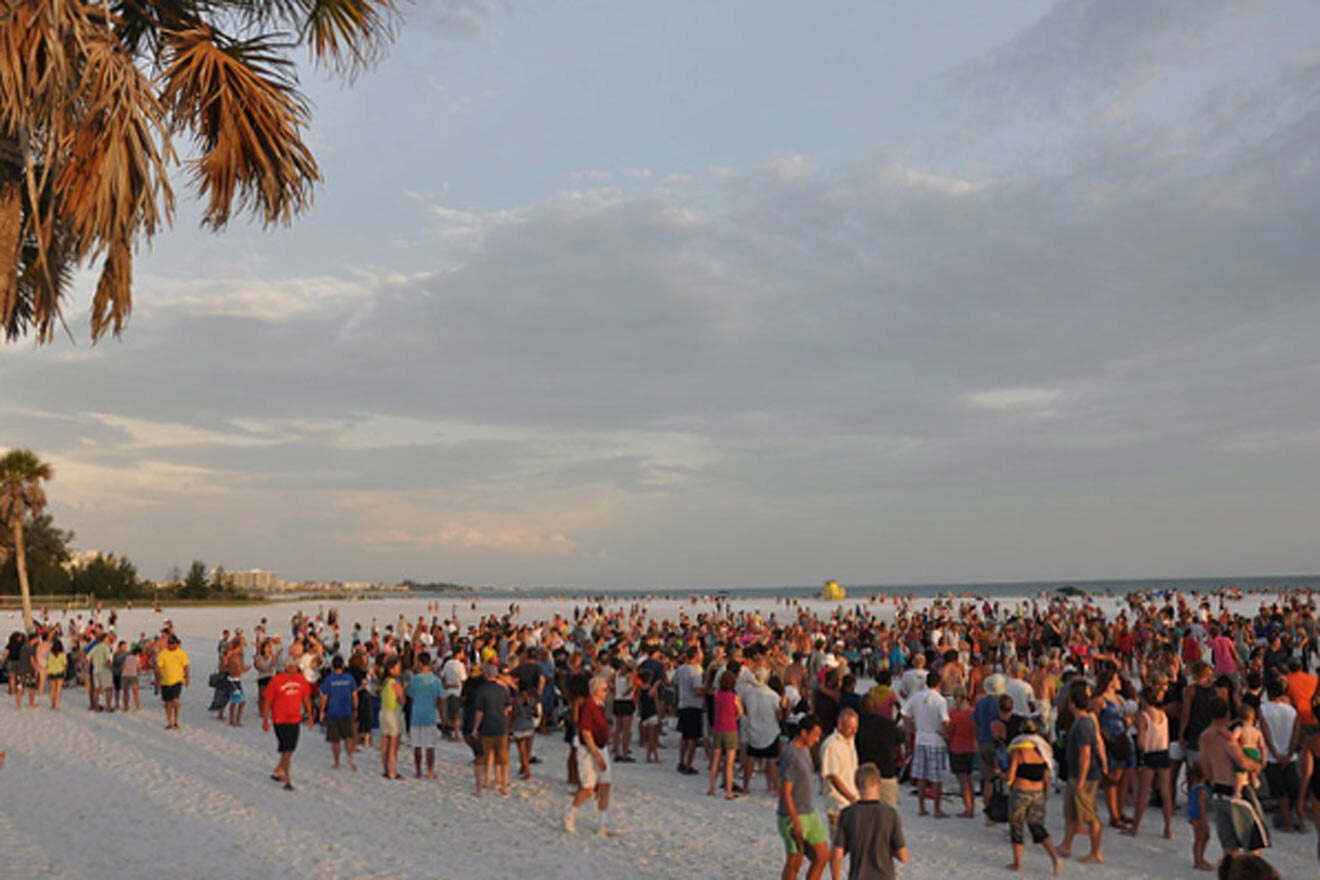 One of the more unique things to do in Siesta Key is to attend one of the famous Siesta Key Drum Circles!
Every Sunday evening, locals and visitors alike gather on the beach to create a beautiful drum circle with a lively atmosphere on the beach.
The Siesta Key Drum Circle is a beautiful experience that connects us to our roots! Drumming on the beach just feels so ancient, and your body will pick up on this memory as you start to feel the rhythm pulsate through your bones!
100% free, all are welcome to join this beautiful community-building experience. It's up to you if you want to bring the kiddos along!
The drum circles vary in size and can be anywhere from pretty small to really big! Attending a Siesta Key Drum Circle is a once-in-a-lifetime experience that you will carry with you forever.
There is something really special about congregating with a bunch of other humans, experiencing a shared moment of the beat of the drums paired with the sounds of the waves crashing on the shore.  
You can find the Siesta Key Drum Circle on Siesta Beach and Englewood Beach. Expect to see firebreathers, belly dancers, and so much more!
PRICE: Free
6. Experience Crescent Beach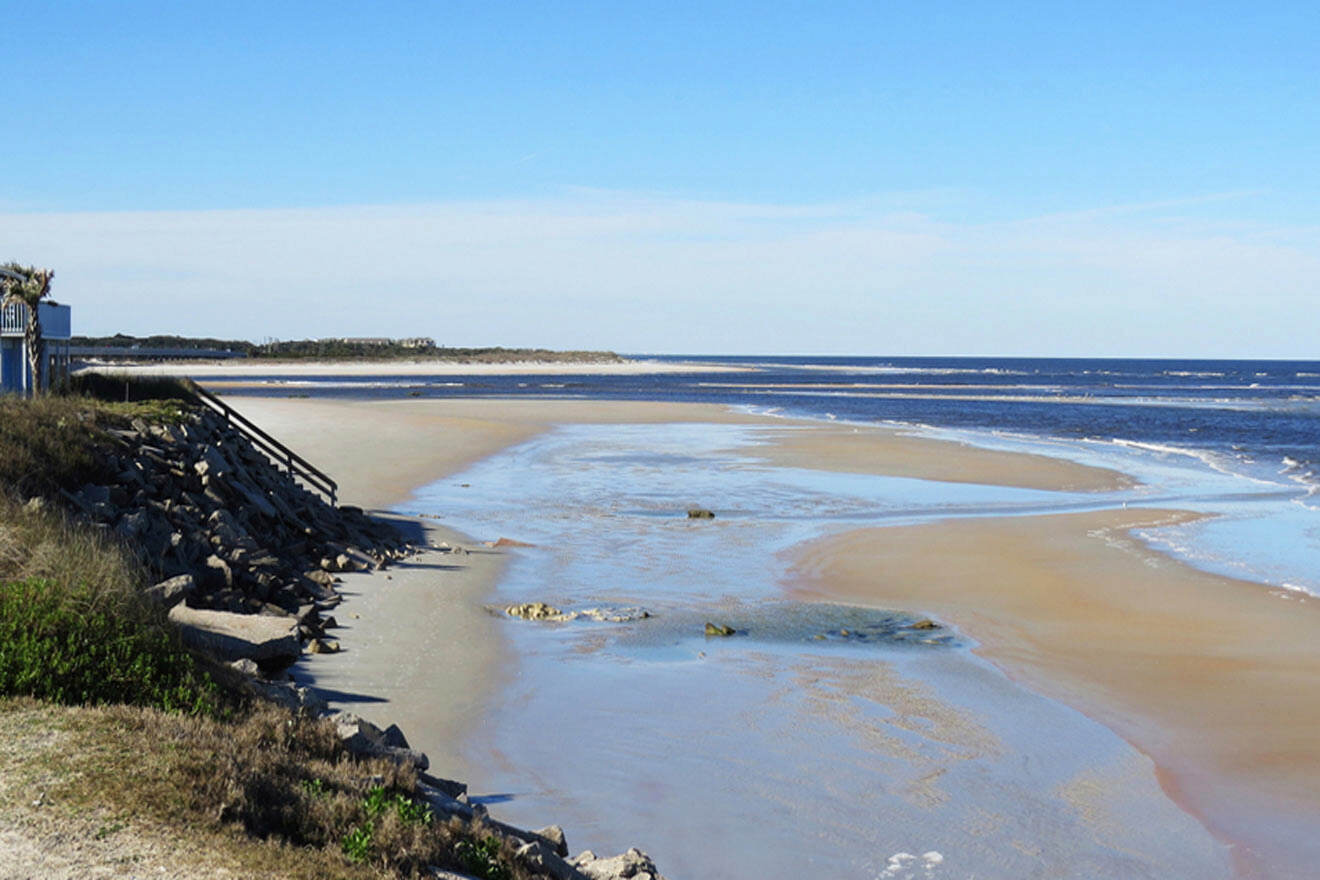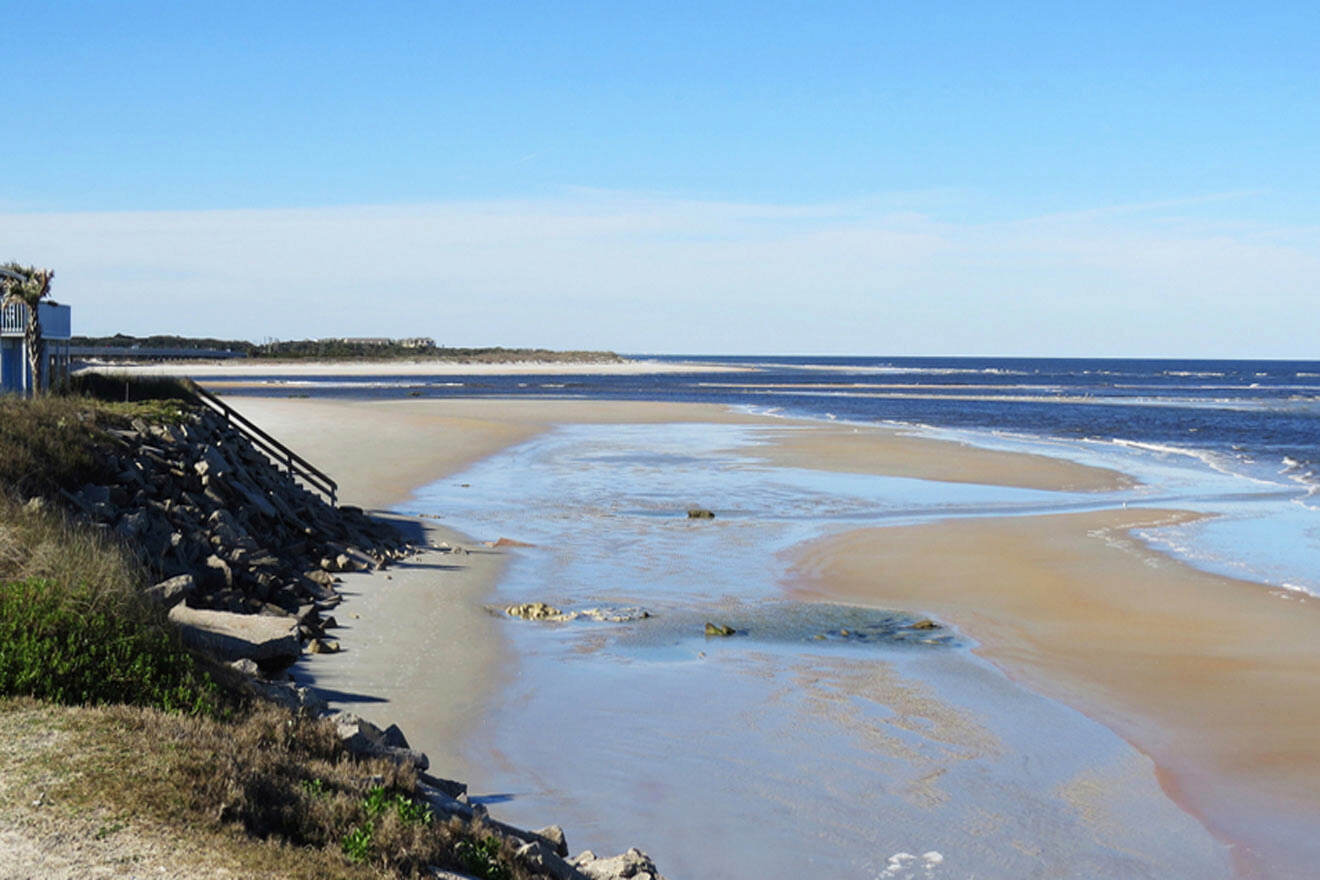 South of Siesta Key Beach lies Crescent Beach. This stunning beach is easily accessible via the local trolley and is well worth checking out.
The sand isn't as fine as at Siesta Key Beach, but that does not take away from the insane beauty that Crescent Beach offers visitors.
While Siesta Key Beach is a must on your trip to Siesta Key, Crescent Beach is better for those who like to avoid crowds. Personally, while I love Siesta Beach, I prefer less crowded beaches, and Crescent Beach is perfect for this!
Another benefit of Crescent Beach is that it is within walking distance of some really yummy restaurants and bars. So if you find yourself hungry during your beach day, it is only a short walk to get some delicious food and refreshing drinks!
PRICE: Free
7.  Enjoy the views at Point of Rocks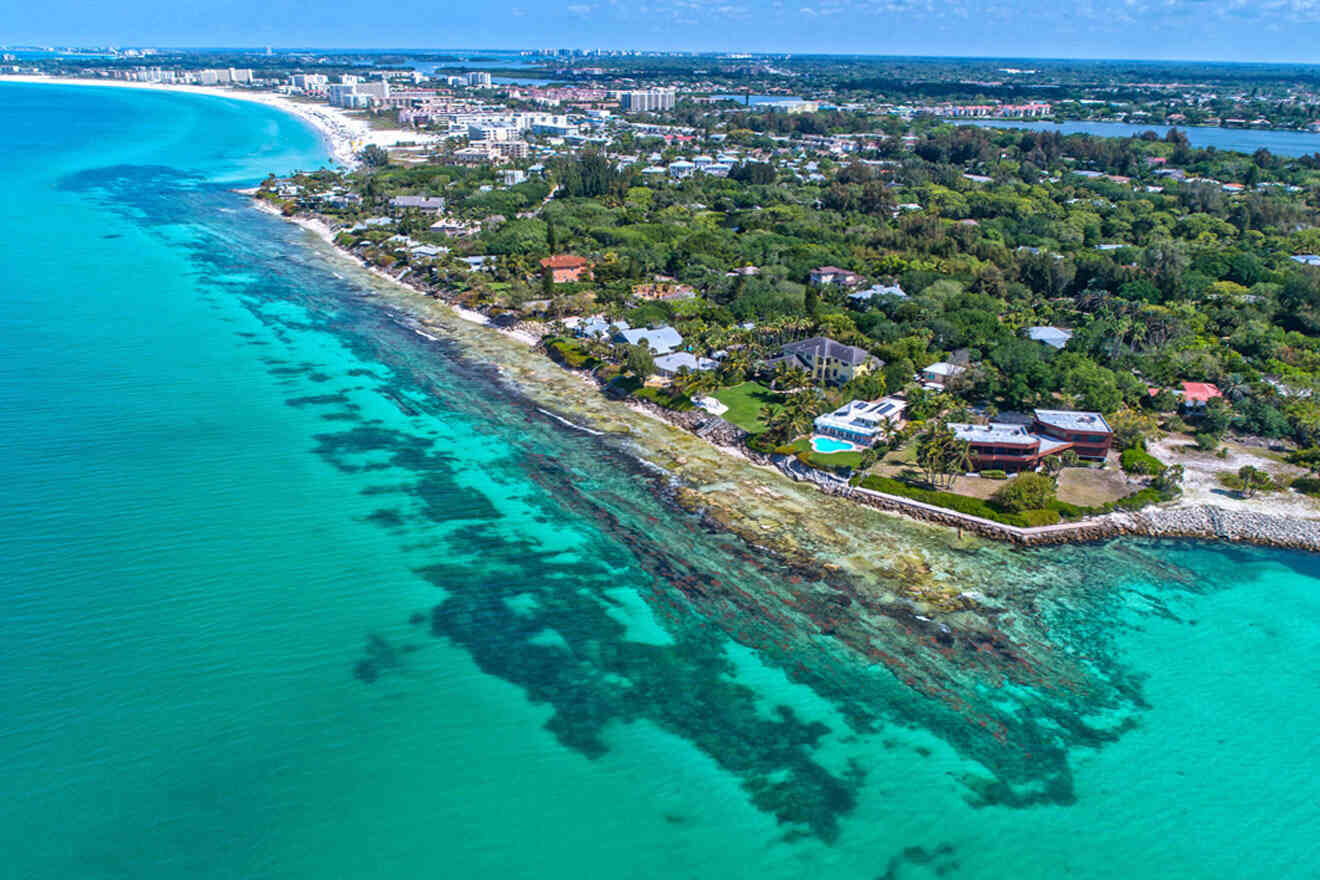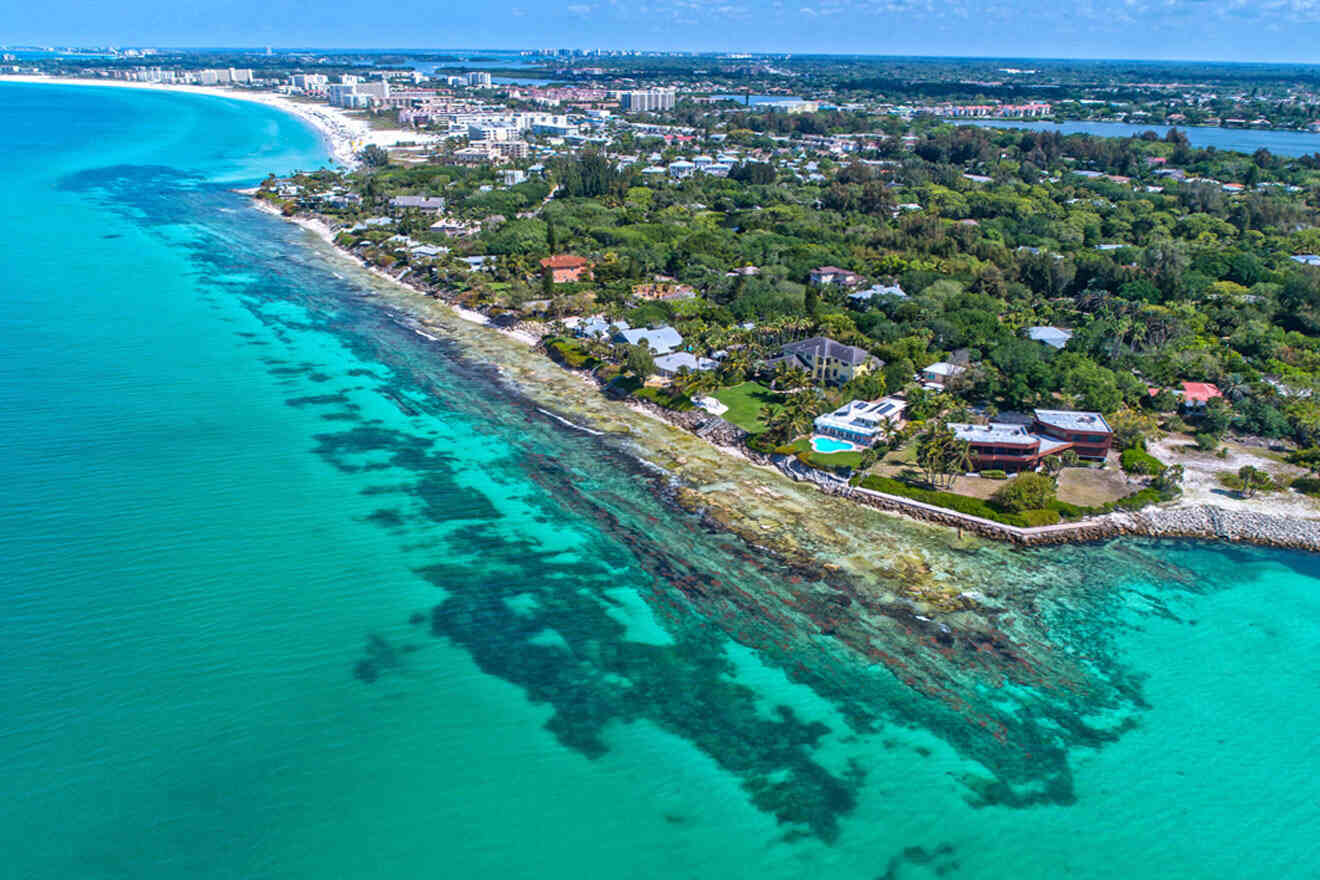 Tucked away in Crescent Beach lies Point of Rocks, a gorgeous limestone rock formation right on the beach!
Not only is this natural limestone rock formation gorgeous, but it also happens to be one of the best places to go snorkeling in Florida!
Point of Rocks provides the perfect place for beginners to snorkel with clear, calm waters, and the deepest point is only about 20 feet deep!
What also makes Point of Rocks so exciting is the diversity in wildlife that is super common to spot when visiting this beautiful part of Siesta Key!
Expect to see all kinds of incredible wildlife while snorkeling, including small schools of fish, colorful tropical fish, wild sea sponges, all sorts of crustaceans, and so much more!
If you plan on snorkeling at Point of Rocks, make sure you bring your own snorkel gear, fins, and a diver flag. The diver flag is important because it signals to other divers and boats that you are there so it's a super important safety aspect to pay attention to.
PRO TIP: I highly recommend arriving early in the day. The parking at Point of Rocks fills up quickly. Alternatively, you can also take the trolley and skip the whole parking hassle.
PRICE: Free
8. Get adventurous at Siesta Key Watersports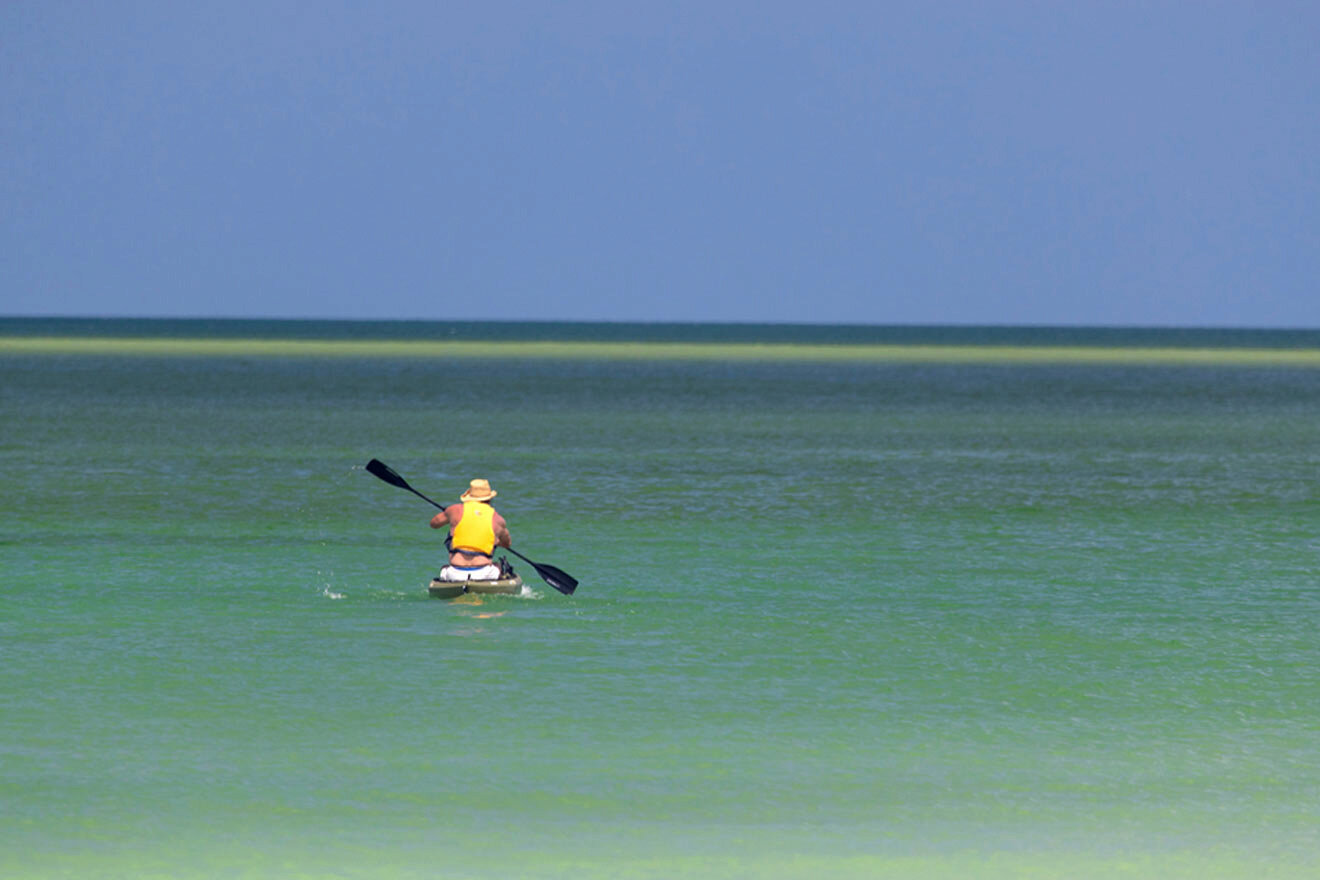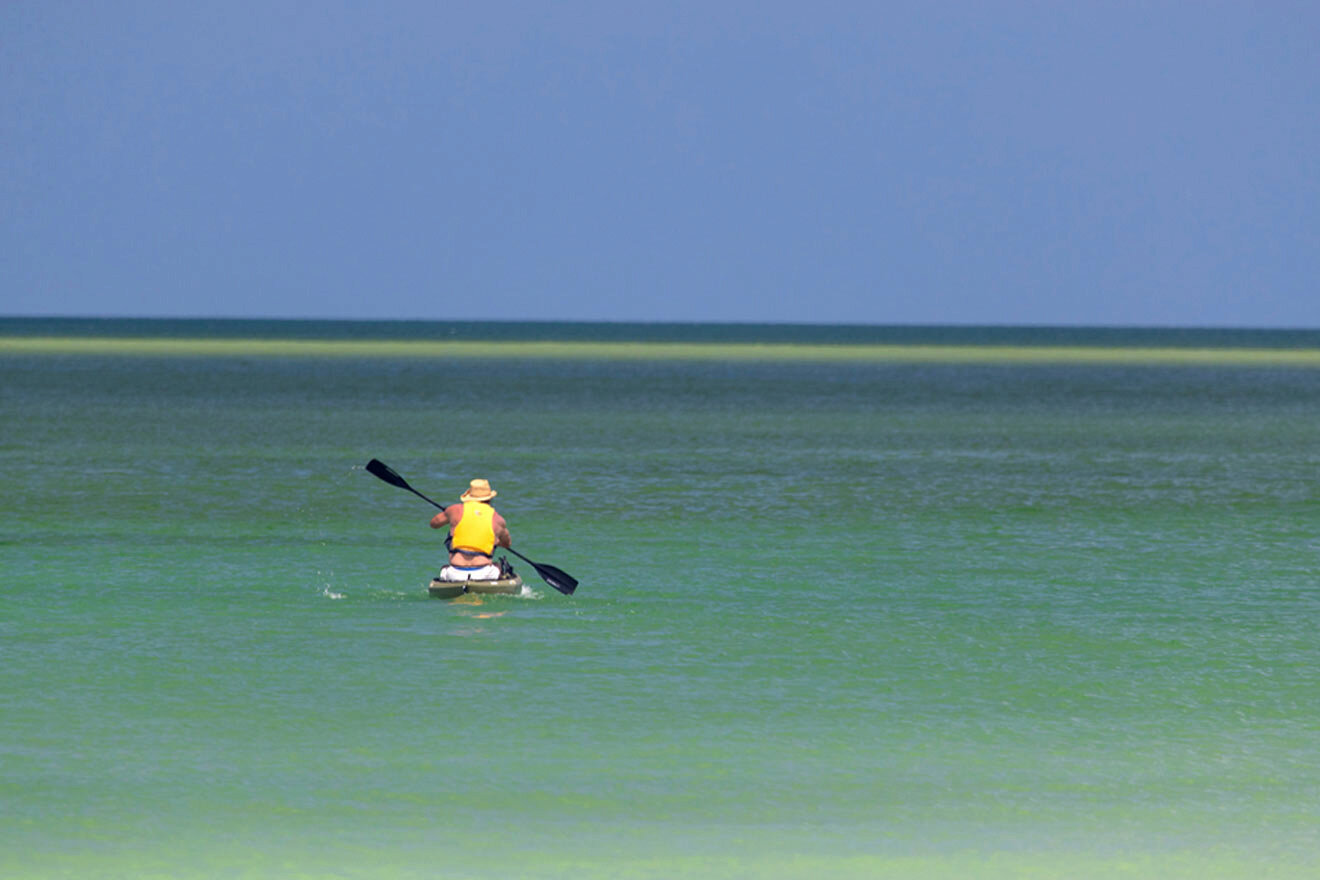 If you're a bit nervous about snorkeling alone, no worries! Doing any kind of water sport on your own can be quite intimidating. Sometimes it's best to have peace of mind and the help of a trained guide or expert!
Check out Siesta Key Watersports on Stickney Point Road for all the nautical activities you could ever dream of!
Siesta Key has so much to offer when it comes to water sports. In fact, it is one of the most popular places to enjoy watersports in Florida!
Some of the activities you can enjoy are chartering a fishing boat, going on a sunset cruise, dolphin viewing, taking a luxury ride on a catamaran, and so much more! You are not going to want to miss out on some unforgettable Siesta Key Watersports on your visit.
For all those nature lovers out there, check out this awesome Siesta Key kayak tour! I recommend this kayak tour to everyone who asks me about the best things to do in Siesta Key, and you'll have a super relaxing experience on Siesta Key's quiet waterways and Mangroves!
PRICE: US$51
9. Catch some live music on Siesta Key
Who doesn't love live music? There is something so magical about watching the sounds come together to form a beautiful melody and the perfect ambiance!
Here are some of my absolute favorite places to catch some live music on Siesta Key:
10. Kayak through some mangroves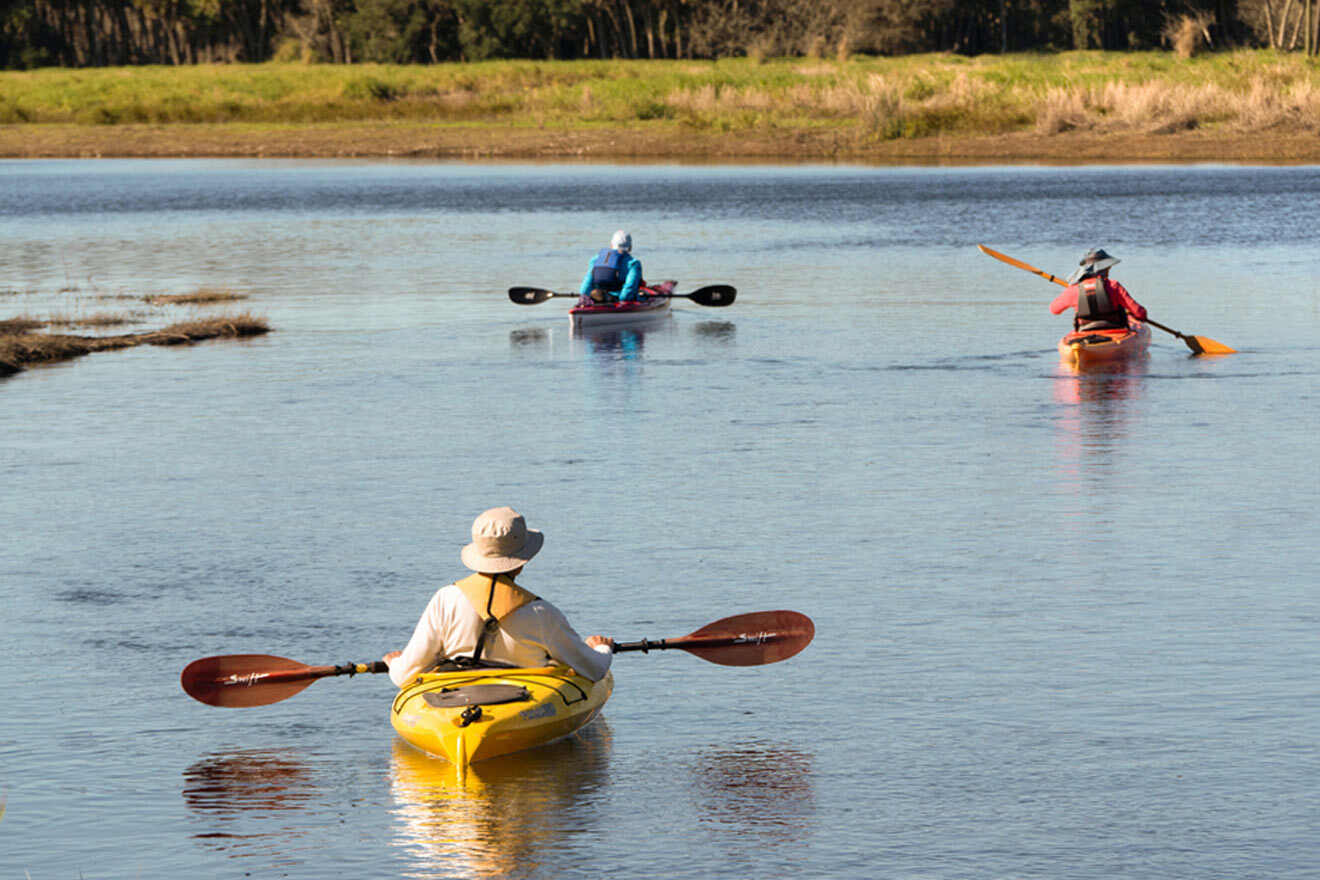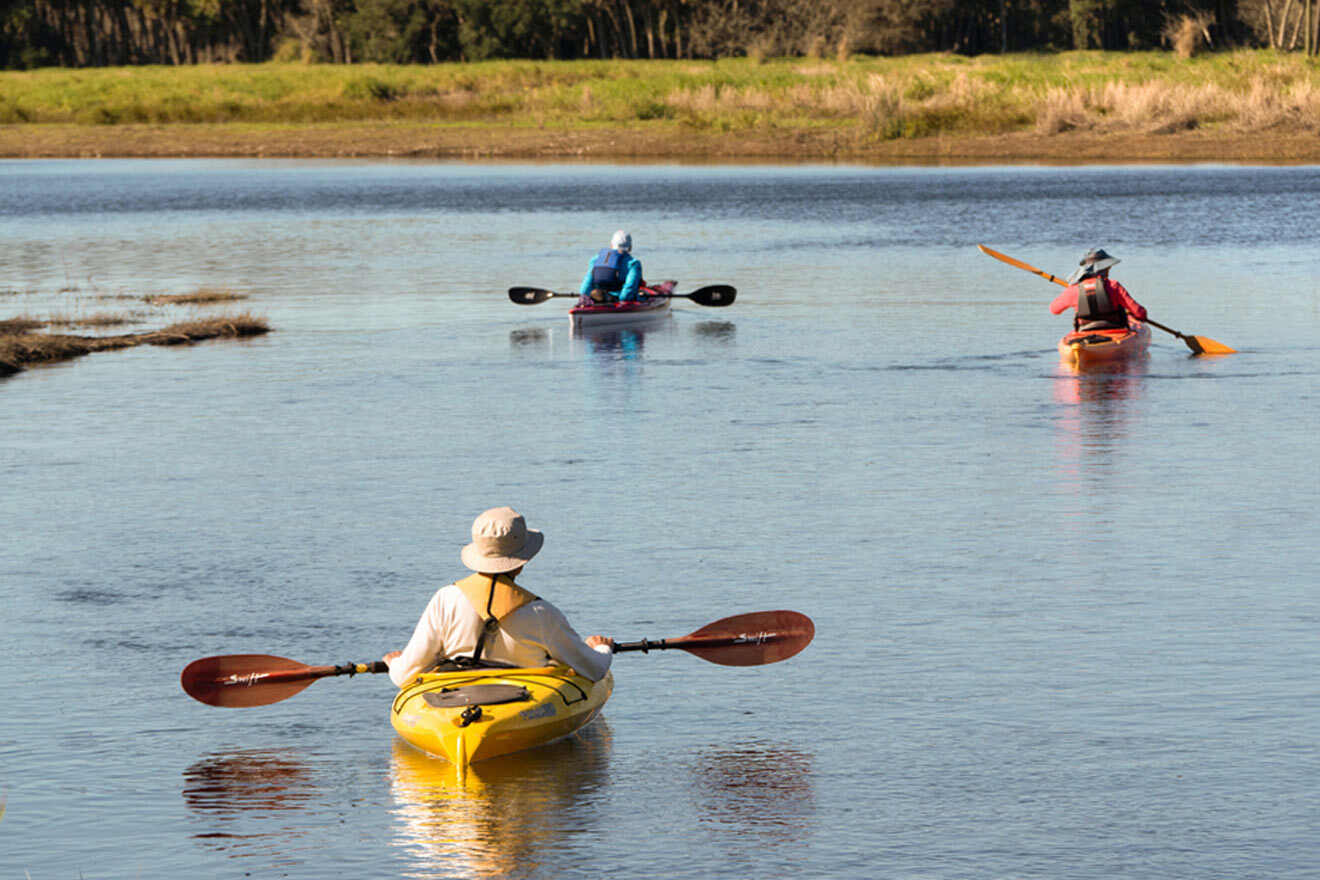 Even though this activity on the mega list of best things to do in Siesta Key is not directly on Siesta Key, it is so close and so worth it that I felt I HAD to include it!
Located on Lido Key, this unique kayaking experience is not something you want to miss out on when you visit Siesta Key. The mangrove tunnels and forests in this part of Florida are so abundant and teeming with life that not checking them out would be a huge bummer!
You can either bring your own kayaks or book a tour that includes the price of kayaks as well as the unbeatable experience of going with an expert guide.
The water is calm and low impact, so you can spend the whole day here without getting too tired from paddling!
This is such a cool experience. It will really make your trip super memorable and just level up the whole experience. Keep an eye out for some incredible wildlife!
PRICE: US$59
Book Your Mangrove Kayak Adventure
11. Check out the Siesta Key Farmers Market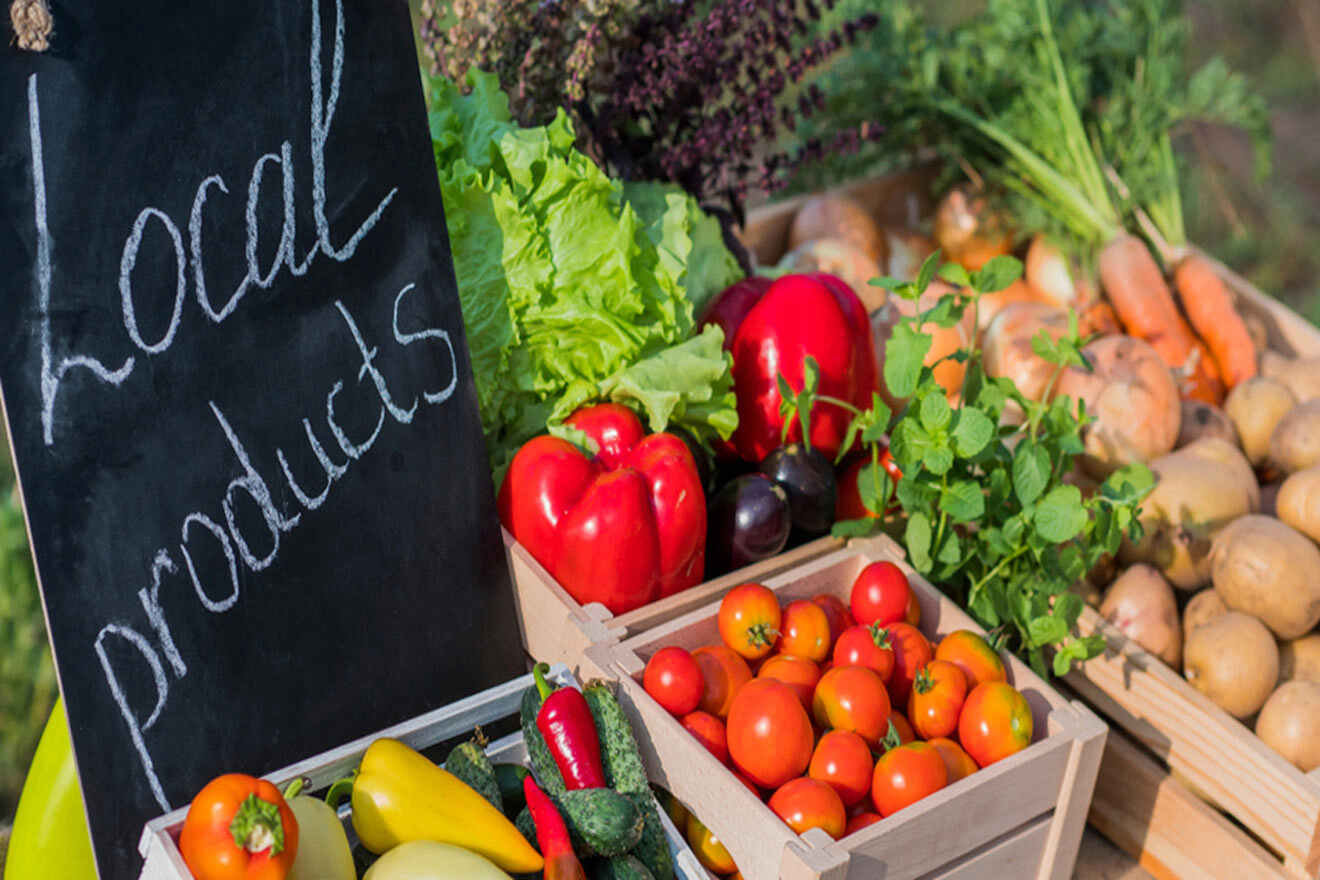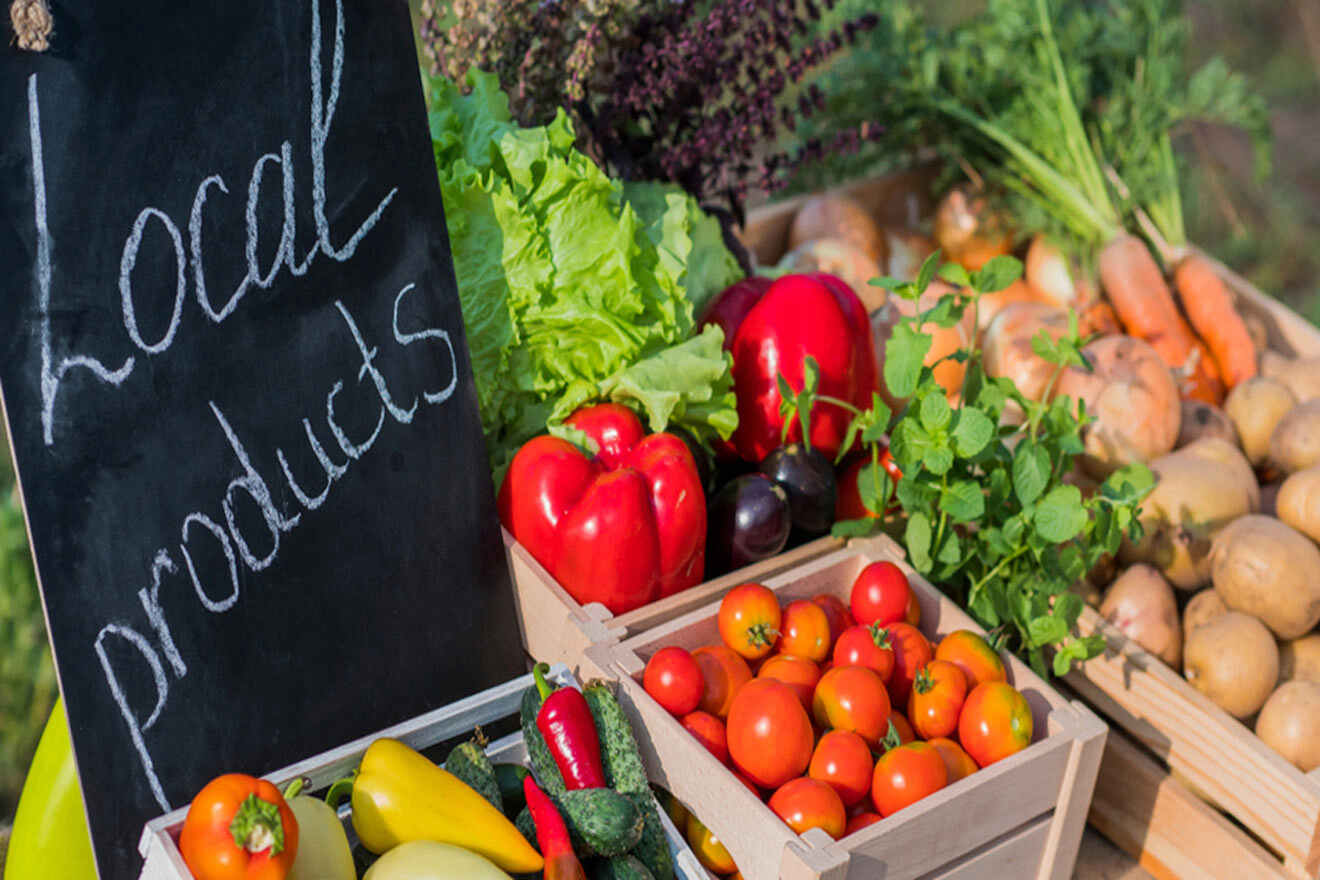 One of the best things to do in Siesta Key, FL, is to visit the local farmers market! 
With tons of different local produce options, this is the perfect place to grab some fresh produce, fruits, and yummy hot foods. It's also the best place in Siesta Key to grab some local, organic, and raw food in all of Sarasota.
Located in Siesta Key Village, the Siesta Key Farmers Market is held every Sunday from 8 AM – 12 PM.
In addition to the healthy foods you can find at the Siesta Farmers Market, plenty of vendors provide all sorts of information on environmental awareness and health, and wellness!
This is not your average farmers' market. There is such a diversity of vendors and experiences to be had.
12. Visit Beer Can Island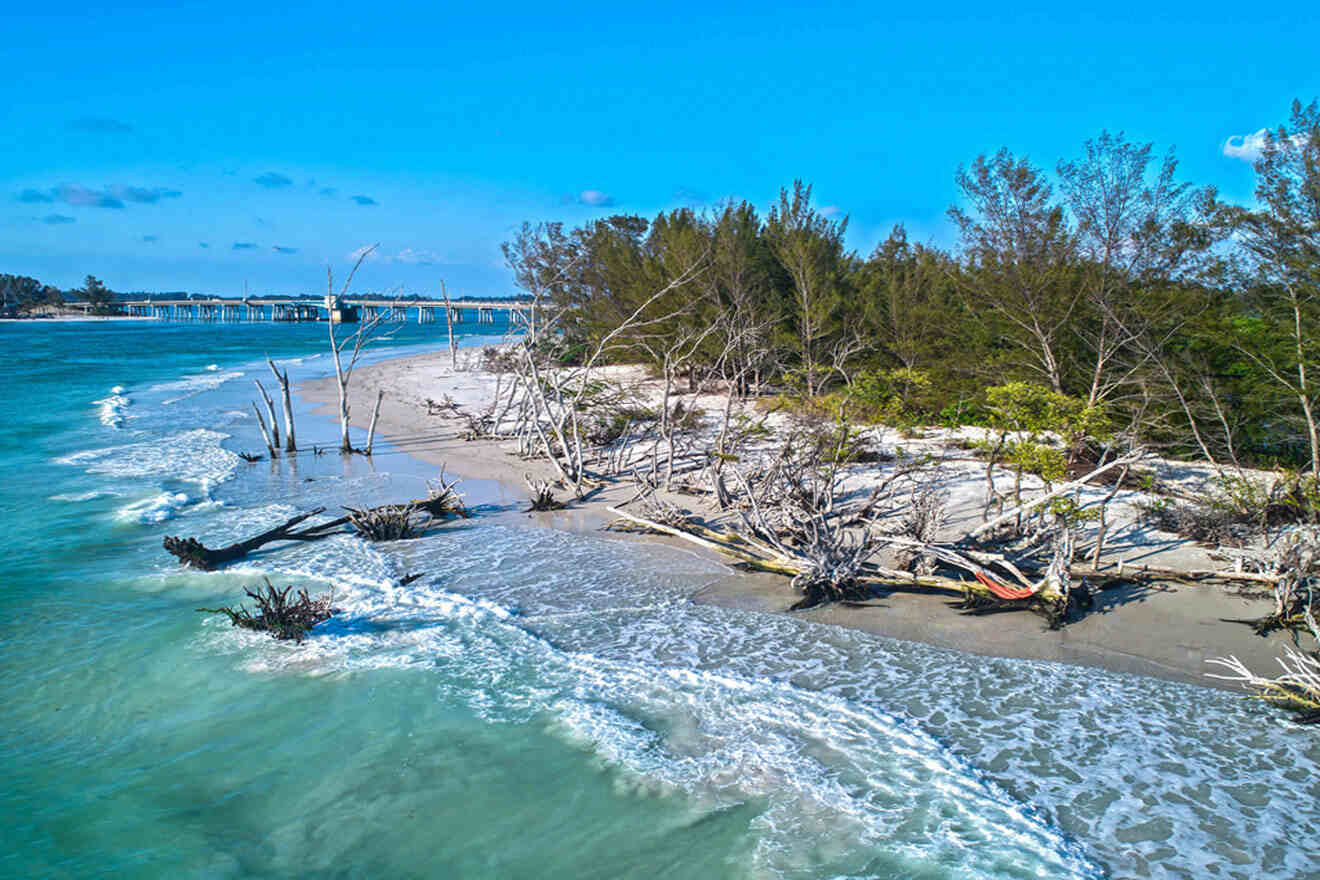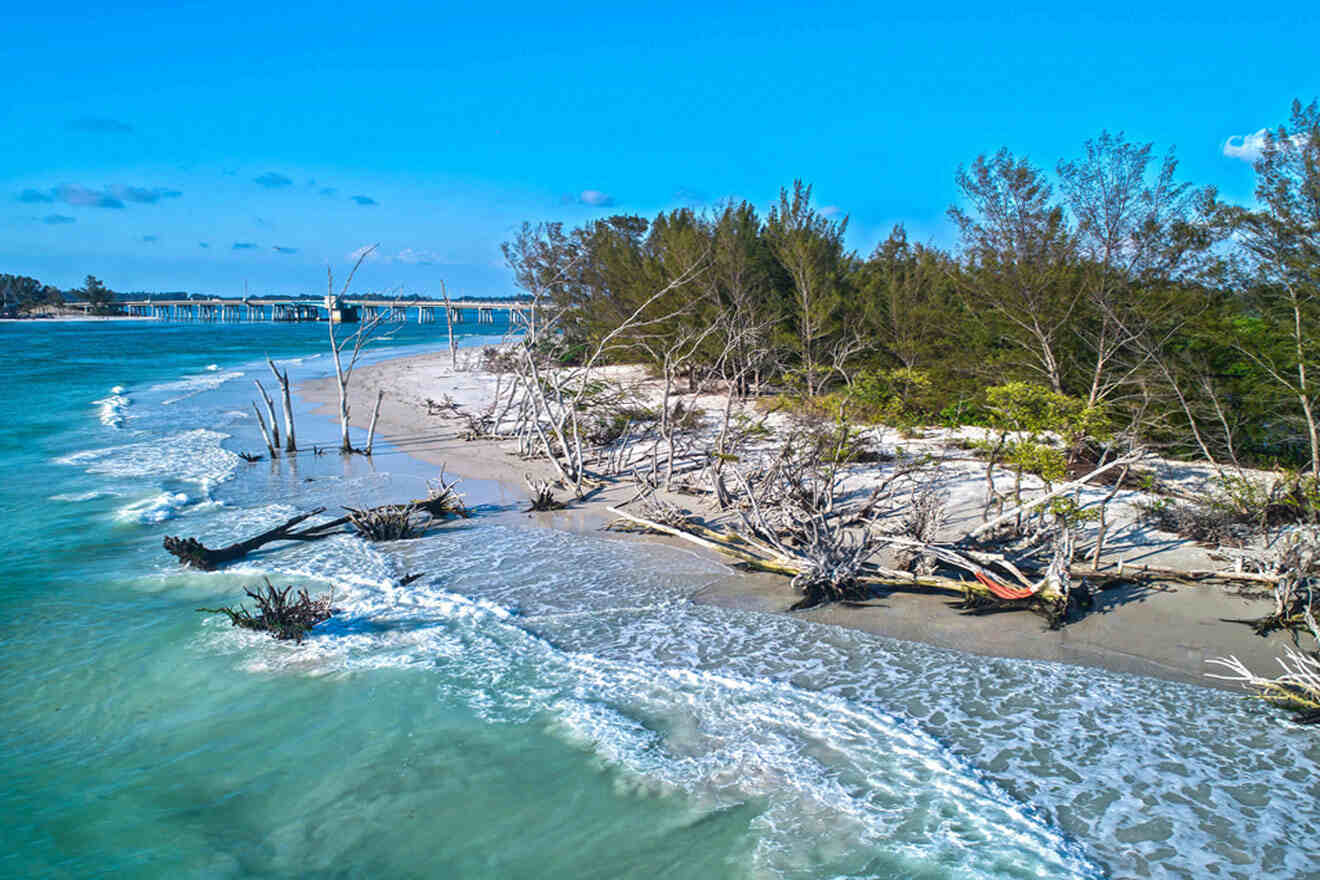 Beer Can Island is one of the coolest places in all of Florida. Hands down! This Gulf Coast gem is one of Florida's best-kept secrets.
With a beach covered in huge pieces of driftwood that resemble whale bones, Beer Can Island is a sight to behold. Not to mention, the Longboat Key Bridge is one of the most beautiful bridges in Florida!
Not too far from Anna Maria Island and Siesta Key, Beer Can Island is well worth the trip. You get an incredible view of the water. Located right off the Longboat Key Bridge, getting there is a bit more complicated than most public access beaches.
This is one of the most picturesque places to visit in all of Florida and is one of the best places for photography in Florida!
13. Take a day trip to Anna Maria Island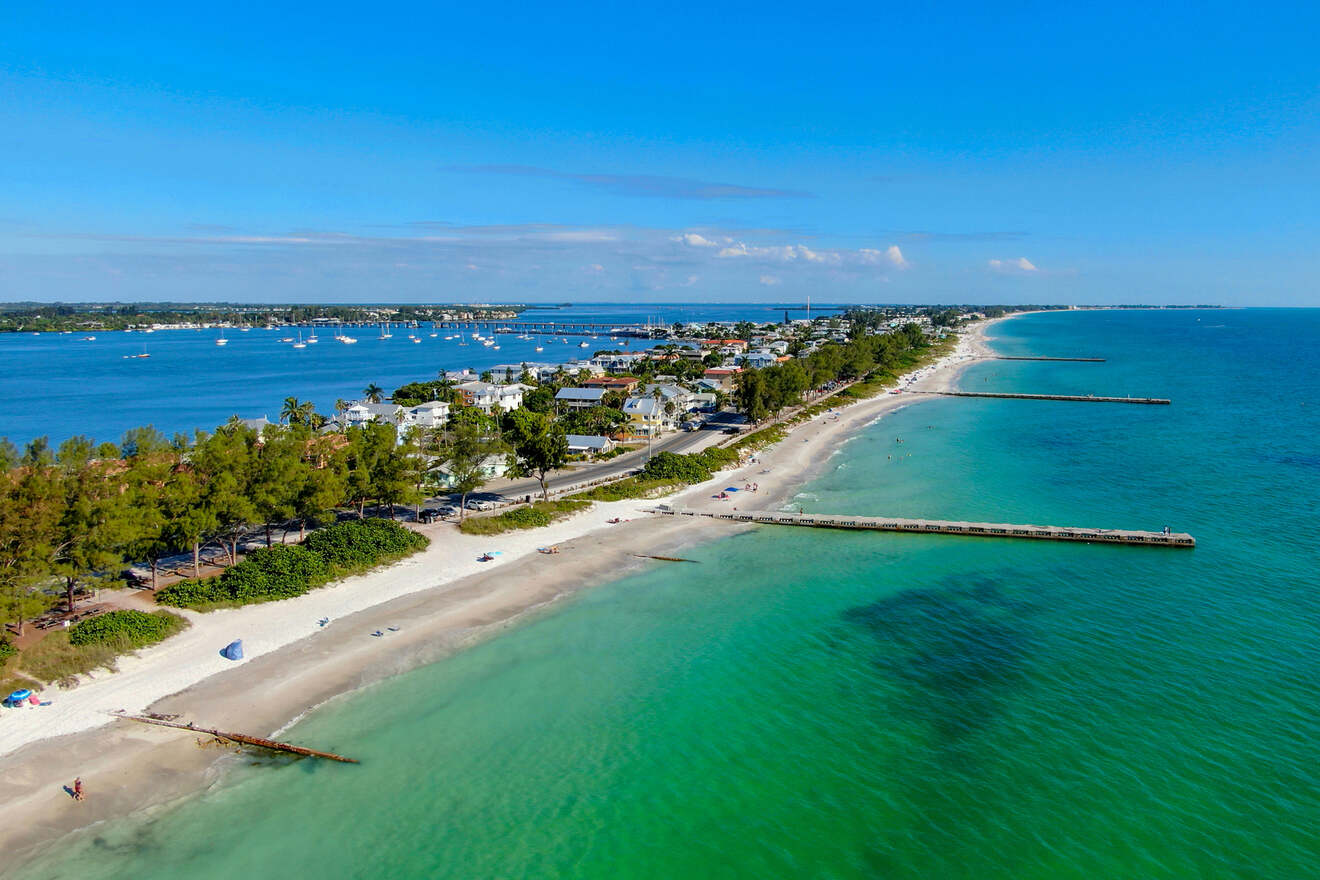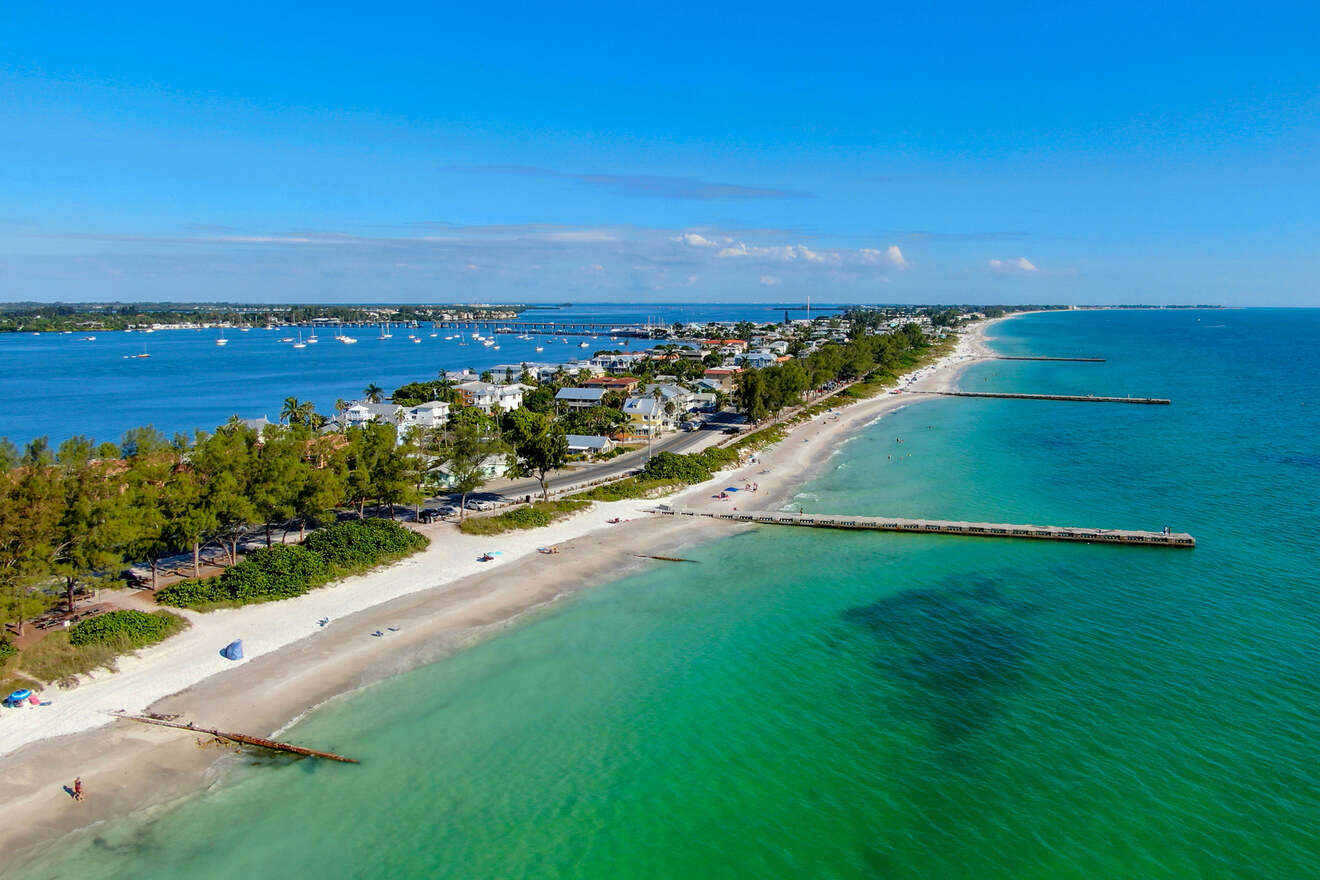 Only about an hour away from Siesta Key lies Anna Maria Island, another incredible barrier island with fantastic views and the cutest beach town.
Anna Maria Island is a historical island with gorgeous beaches, amazing places to eat, and a super cute historic downtown area.
Just a short drive from Siesta Key, visiting Anna Maria Island is definitely worth the trip! With Gorgeous Gulf of Mexico Beaches, a cute vibe, and amazing places to eat, Anna Maria Island makes the perfect Florida getaway!
14. Watch the sunset at Sunset Point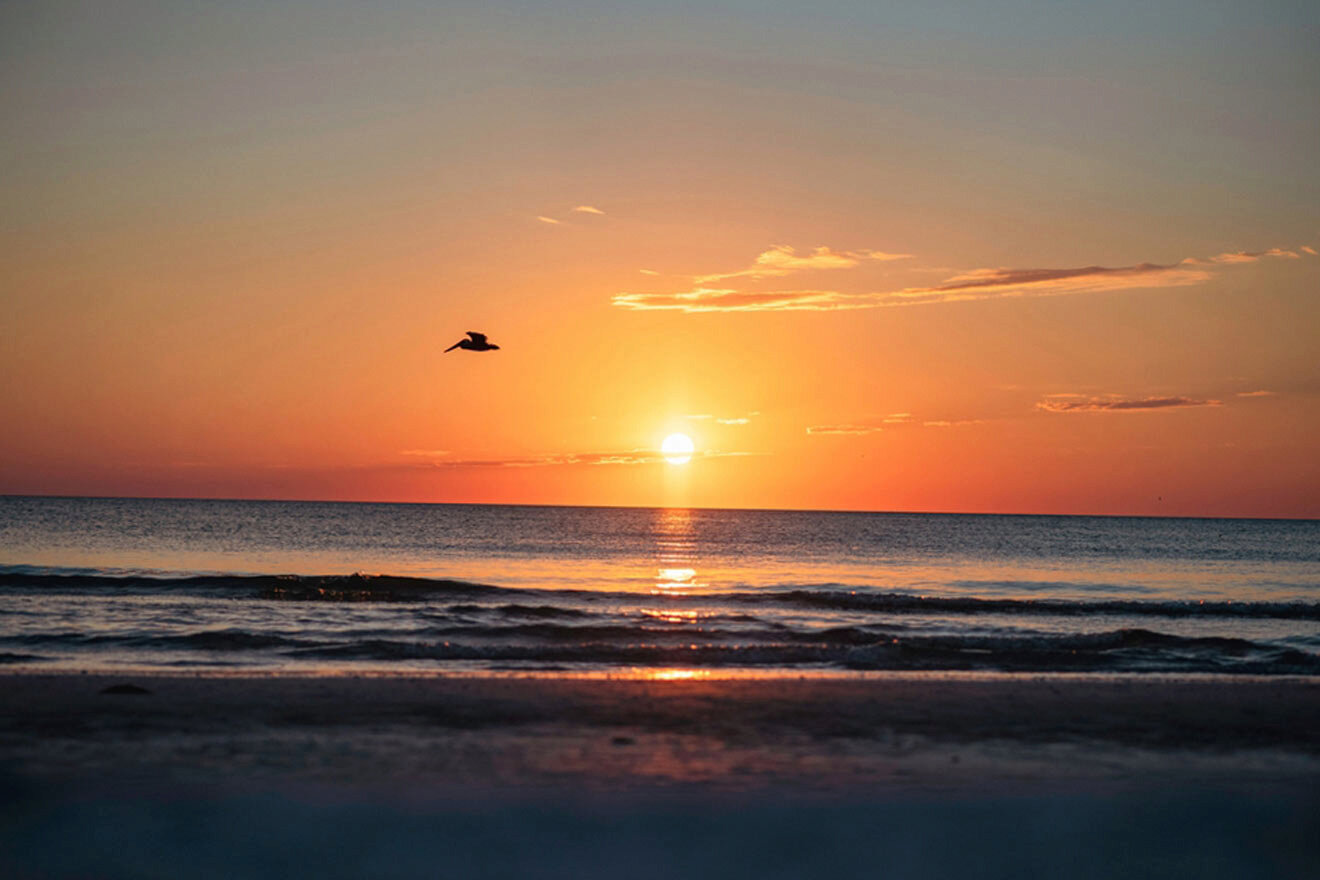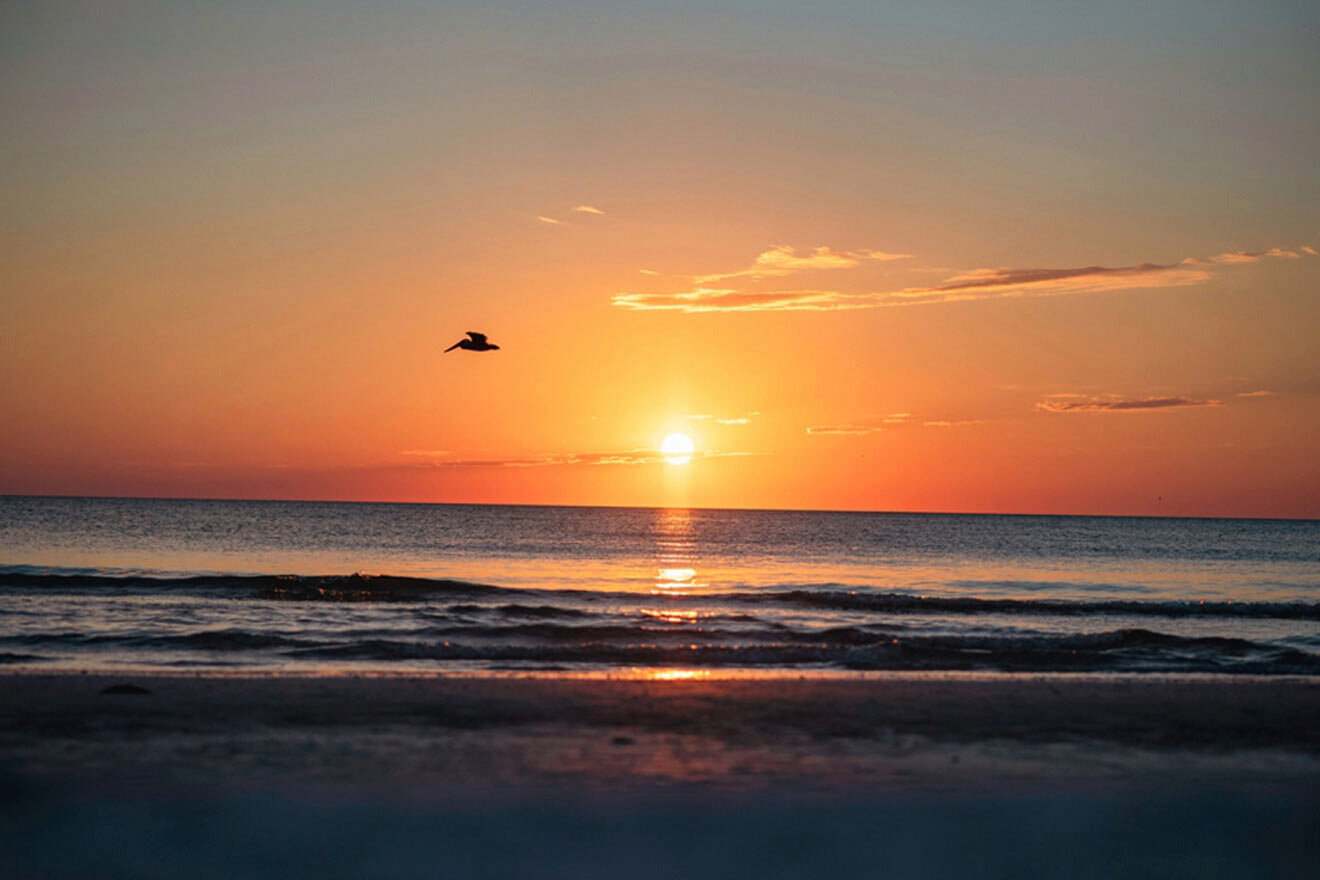 Right outside of the Tropical Breeze Resort, Sunset Point provides a quiet and beautiful place to unwind and watch the sky get painted with incredible colors during sunset.
Located on Siesta Key Beach, you can find Sunset Point at Siesta Key Beach Access 2.
The man-made rock formations create some nice textures that fall nicely on the eye. This is a great place to witness those unbeatable West Coast of Florida sunsets!
NOTE: There are no lifeguards at Sunset Point, so if you do choose to take a dip, swim at your own risk! However, this is the perfect thing to do in Siesta Key for couples.
PRICE: Free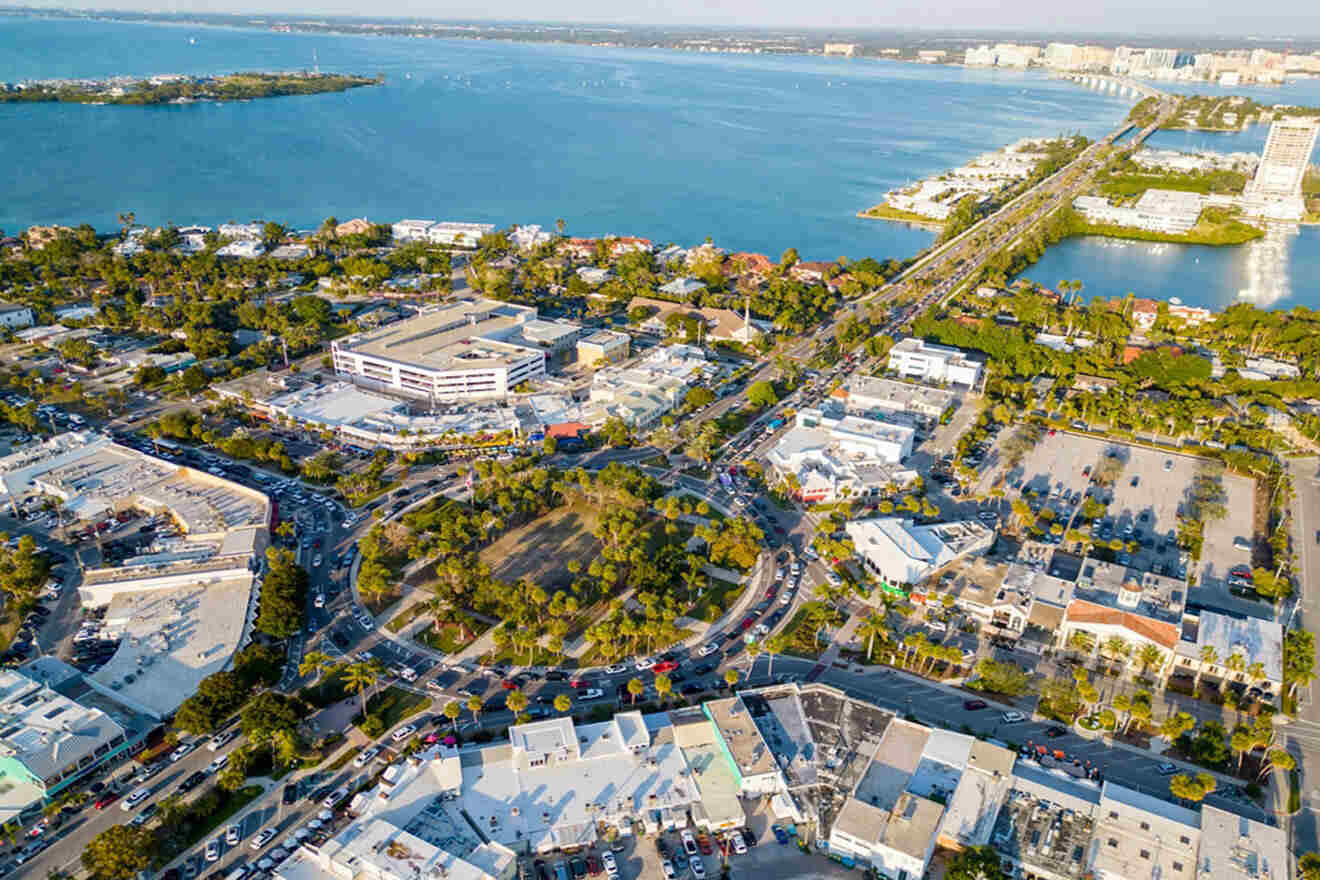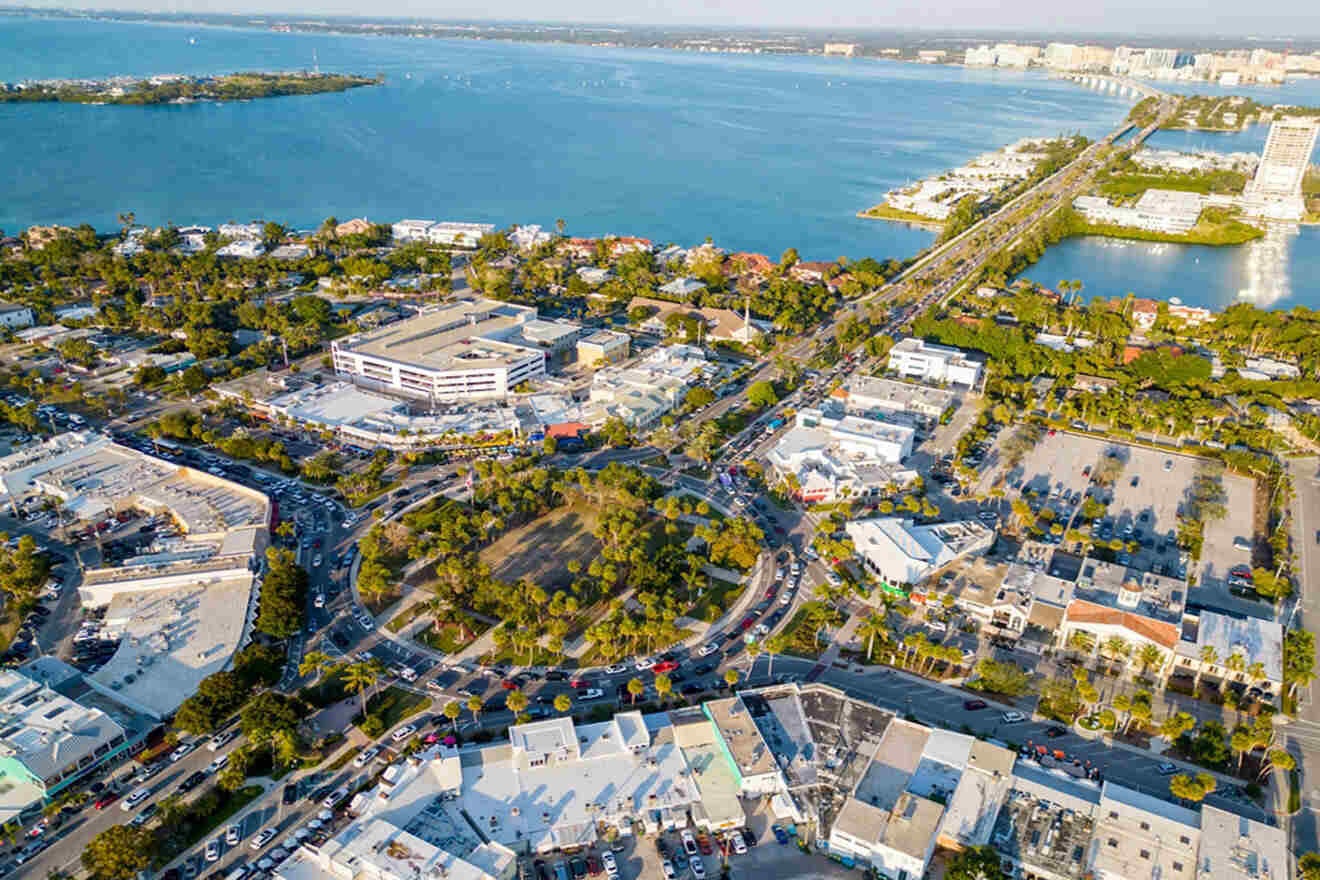 If you're looking to take your shopping to the next level after visiting Siesta Village, definitely check out St. Armands Circle for some shopping outside of Siesta Key souvenirs.
This super chic shopping destination is great for those who are looking to shop for high-end clothing, unique art, home decor, accessories, and more!
St. Armands Circle has a lovely European Market vibe that will take you out of Florida and to a local market on the Mediterranean Sea!
Not only is the Circle an excellent place to do some shopping, but it is also a great place for some pampering and self-care! At St. Armands Circle, you can get a massage, get your hair done, have a mani-pedi, and treat yourself to some drinks and dinner when you're done!
What better way to spend your vacation aside from lounging around on tropical beaches, going to a spa, and eating delicious fresh local food?
Oh, and don't forget to check out the Circus Ring of Fame, which highlights the circus roots of the Sarasota area.
16. Grab some ice cream on the beach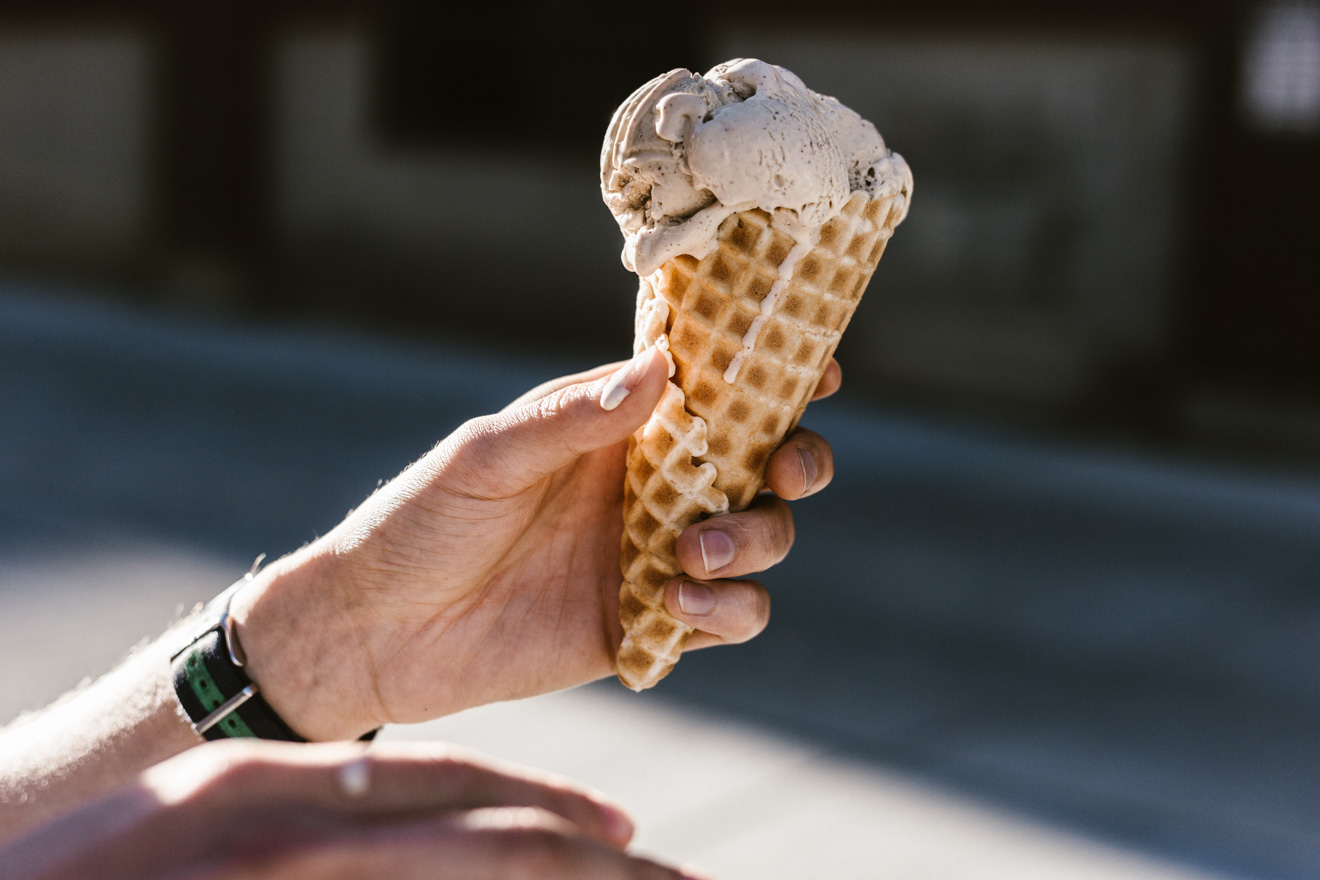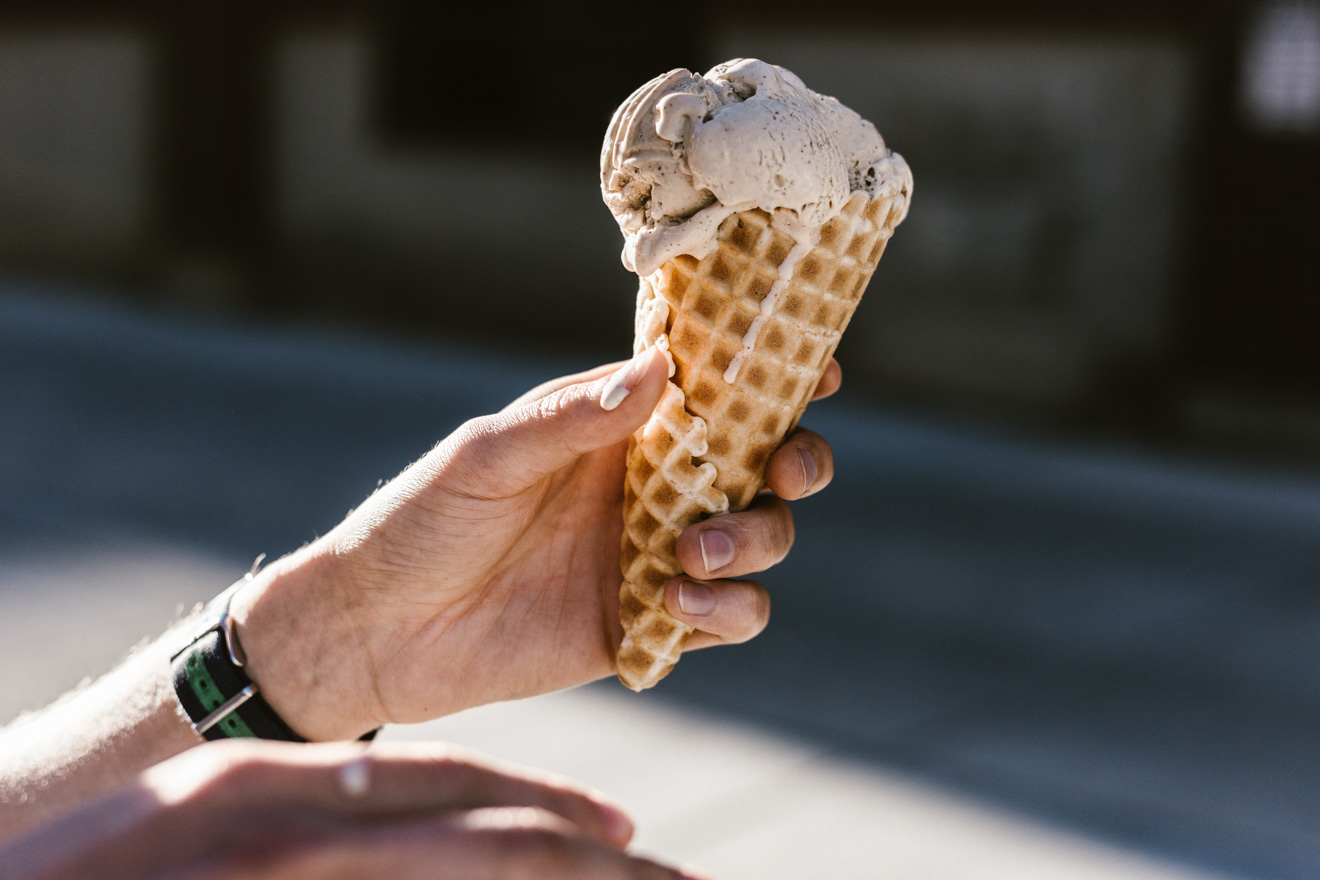 This is one of my favorite things to do in Siesta Key. Ice cream and the beach hold a special place in my heart.
Within the Siesta Key Village, there are quite a few places to stop and get some refreshing treats. Level up your Siesta Key vacation with some ice cream after spending a day at the beach!
My absolute favorite place to get ice cream in Siesta Key is the Big Olaf Creamery!
17. Try a world-famous sandwich at Anna's Deli
I know what you're thinking…
Really? Getting a sandwich is one of the best things to do in Siesta Key.
YES! Anna's Deli is a Siesta Key landmark!
In fact, I am not kidding when I say that this restaurant is world-famous! Family-owned and operated since 1971, this Siesta Key sandwich spot is a local gem!
Definitely make sure you try their signature sandwich, the "Surfer Sandwich." This sandwich is well known for having its famous and proprietary special sauce.
Aside from their unique and famous sauce, they are also loved by tourists and visitors alike for their hefty portions and freshly baked bread!
18. Take the whole family to Circus Sarasota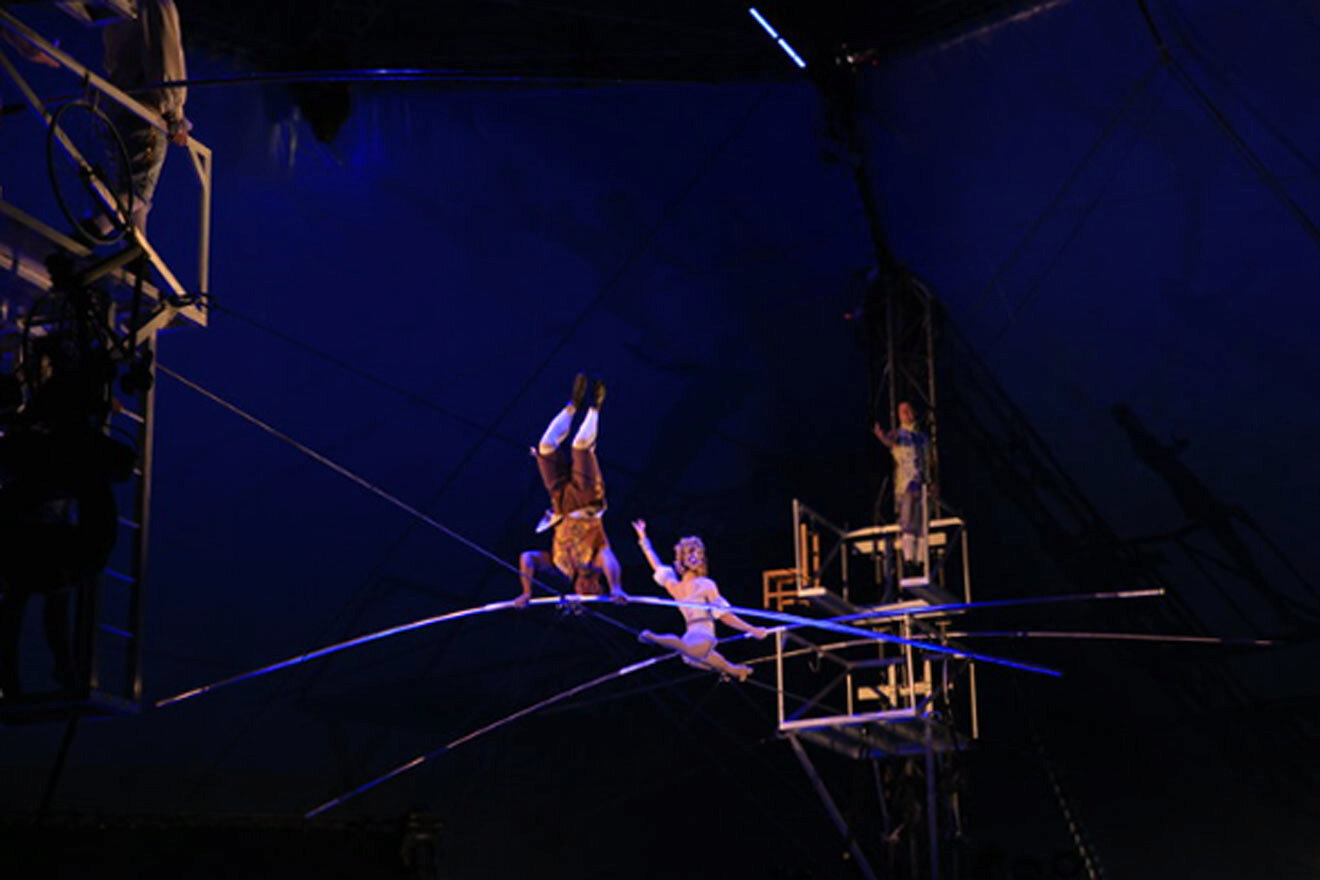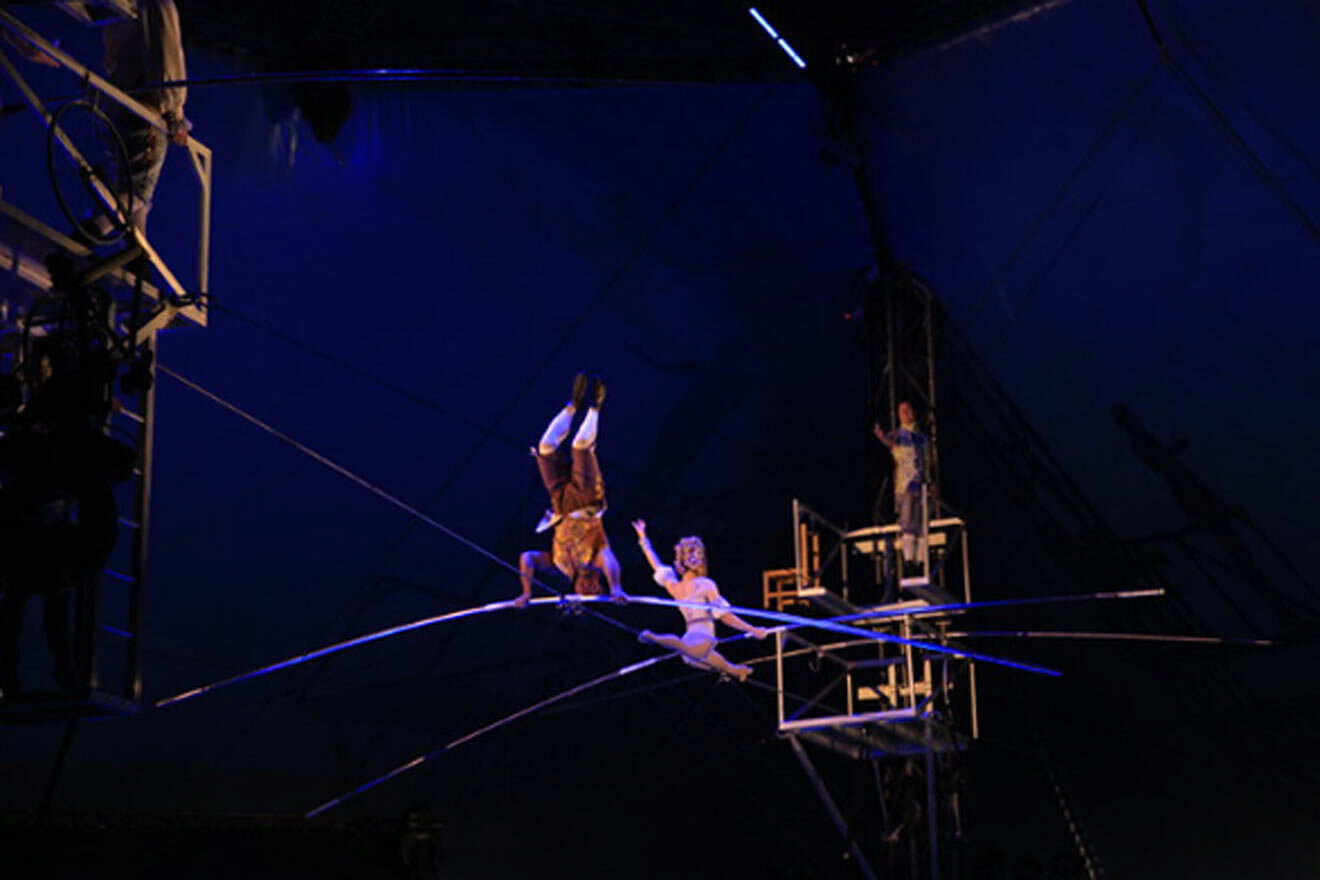 Many may not be aware, but Sarasota has a rich history with circus roots! Thanks to the Ringling Bros making Sarasota their winter quarters back in 1927, the circus is an important (and super cool) part of the Sarasota area's history.
Visitors can enjoy performances by the Circus Arts Conservatory, with fantastic circus performances.
You can choose where to see the performances in a European-style traditional Big Top, a historic theater, or the stunning Sailor Circus Arena!
Feel transported to a magical world of acrobats and artists flying through the air! The energy is definitely infectious, and this is a great activity to do with family or a loved one in Siesta Key!
Grab some cotton candy or some popcorn and enjoy a one-of-a-kind show!
Where to stay in Siesta Key
Here are some of my personal favorite places to stay in Siesta Key at different budgets! If you want more options, check out our post on the top 3 beaches and hotels in Siesta Key!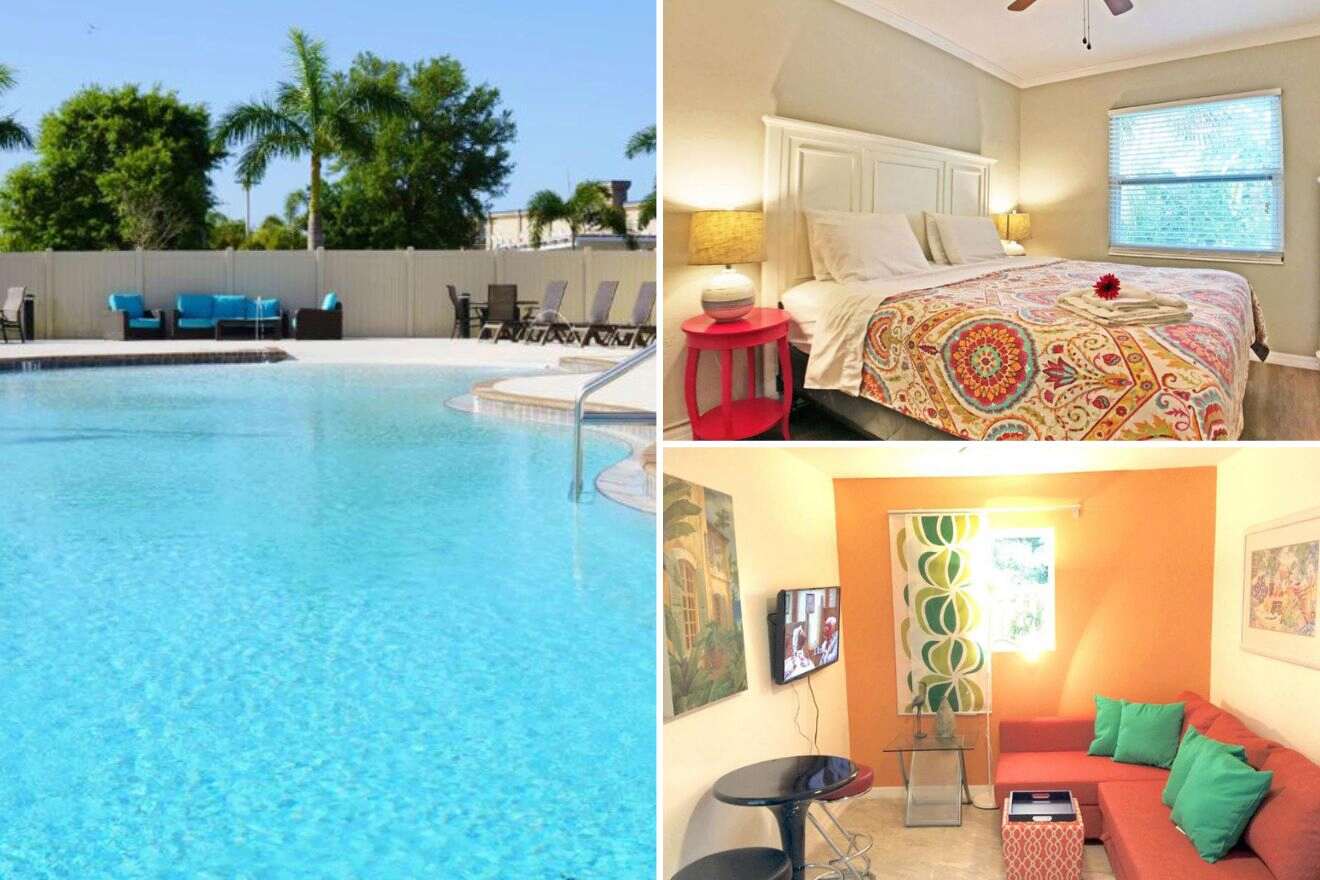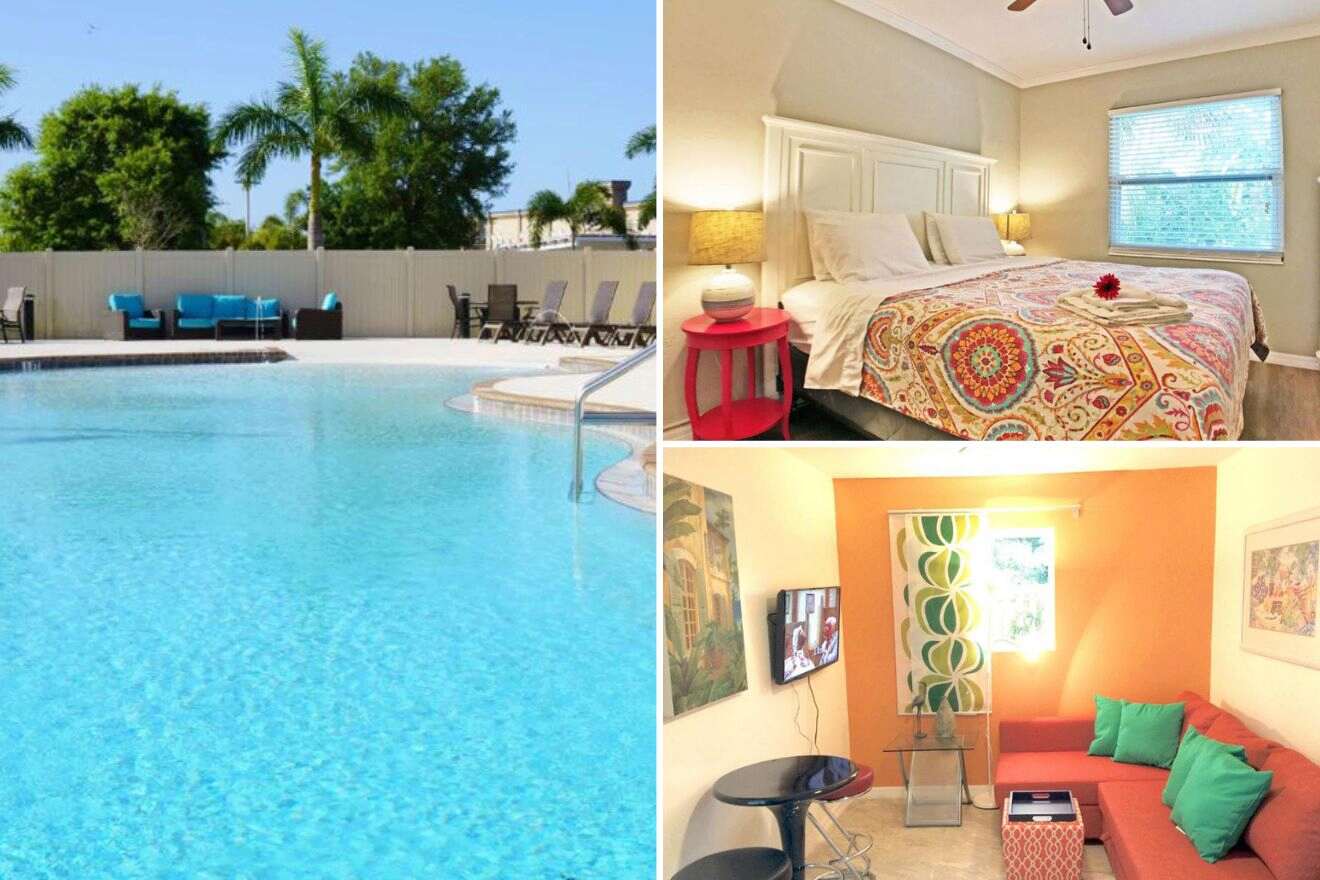 Luxury (US$300 and up)
Siesta Heron Suites and Villas – this gorgeous upscale villa features lake and pool views, a lovely garden, and places to enjoy fishing and canoeing right on the property. Located right next to Crescent Beach, this is one of the best places to stay in Siesta Key for couples.
A Beach Retreat on Casey Key – a few miles from Siesta Key lies this incredible beach retreat. At this beach retreat, each stay comes with a fully equipped apartment on the beach, giving you a home away from home on the beach!
Mid Range (US$150 – US$300)
Stunning & Serene – this is the perfect stay for those who are looking to explore Anna Maria Island and Siesta Key, as it's centrally located between these two stunning destinations. With a garden, an outdoor swimming pool, and apartments with a private hot tub, this is the perfect beach getaway for your trip to Siesta Key!
Magnolia Pointe -located on the mainland in Sarasota, just a short distance from Siesta Key, this hotel features an outdoor swimming pool, a fitness center, free private parking, a business area with free wifi, and more. This is a great location for couples!
Budget (up to US$150)
Cozy Apartment Close to Siesta Key – this cozy apartment is perfect for those who want a more cozy and intimate experience than staying in a traditional hotel. This cute apartment has a terrace and a garden and is centrally located to all sorts of local attractions. This is another great stay for couples or solo travelers in Siesta Key.
Sleep Birds Glamping Trailer 5 min From the Beach – this glamping trailer has high ratings and is an excellent option for those who are looking for a more down-to-earth stay than staying in a hotel. 5 minutes from the beach, with access to a garden and a terrace. One of the best parts about this humble stay is that you are only 16 miles from Warm Mineral Springs in Sarasota!
FAQs about things to do in Siesta Key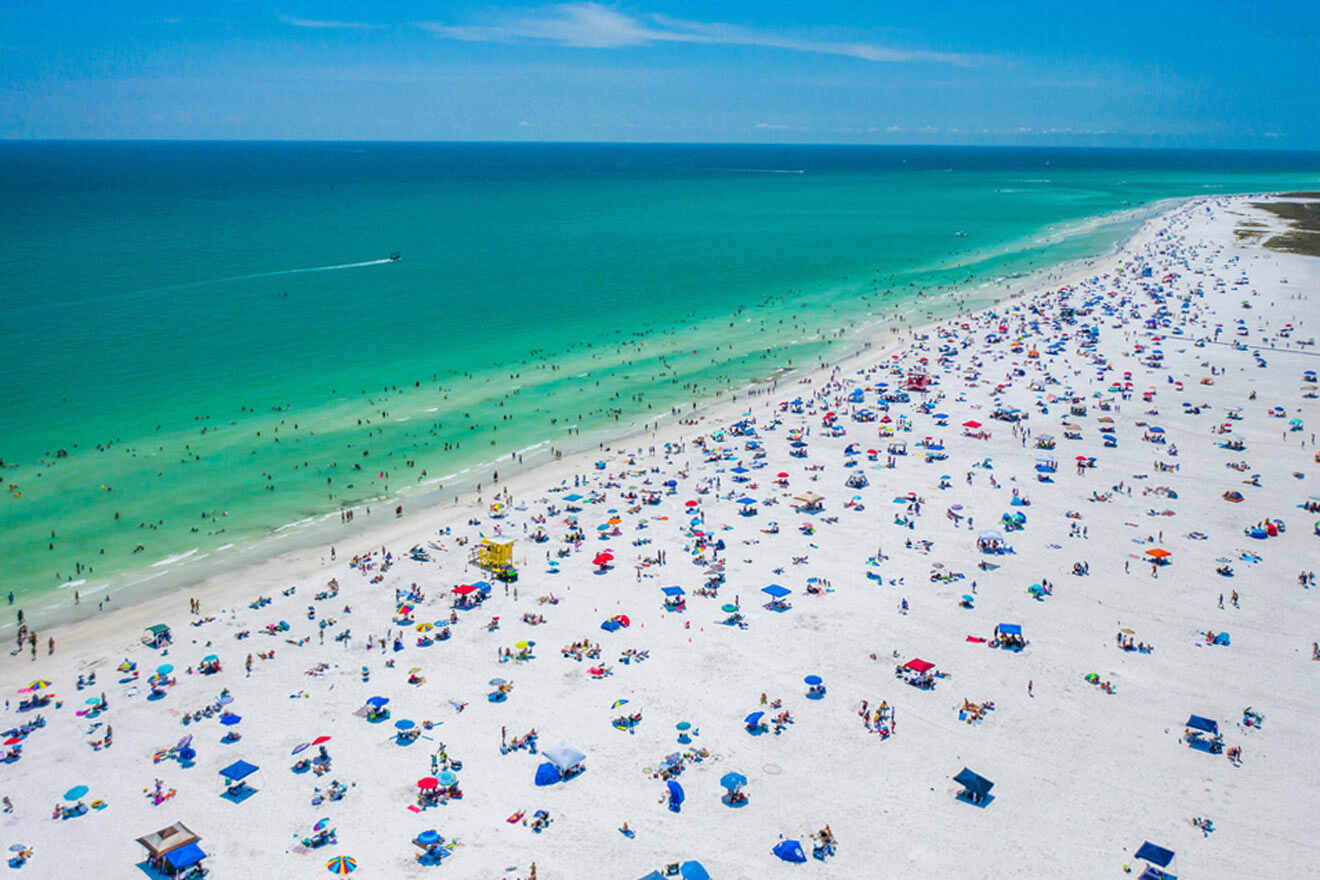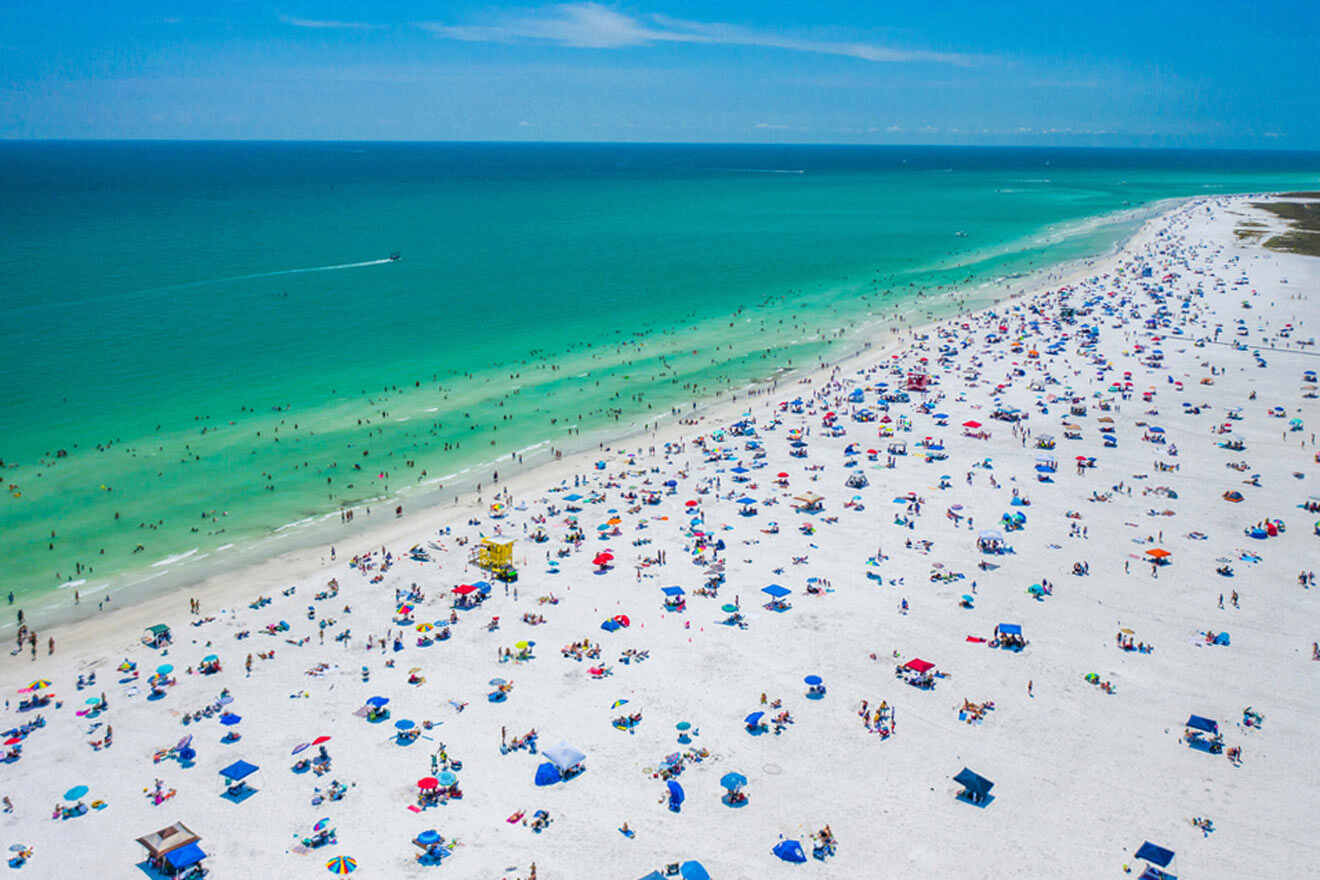 Conclusion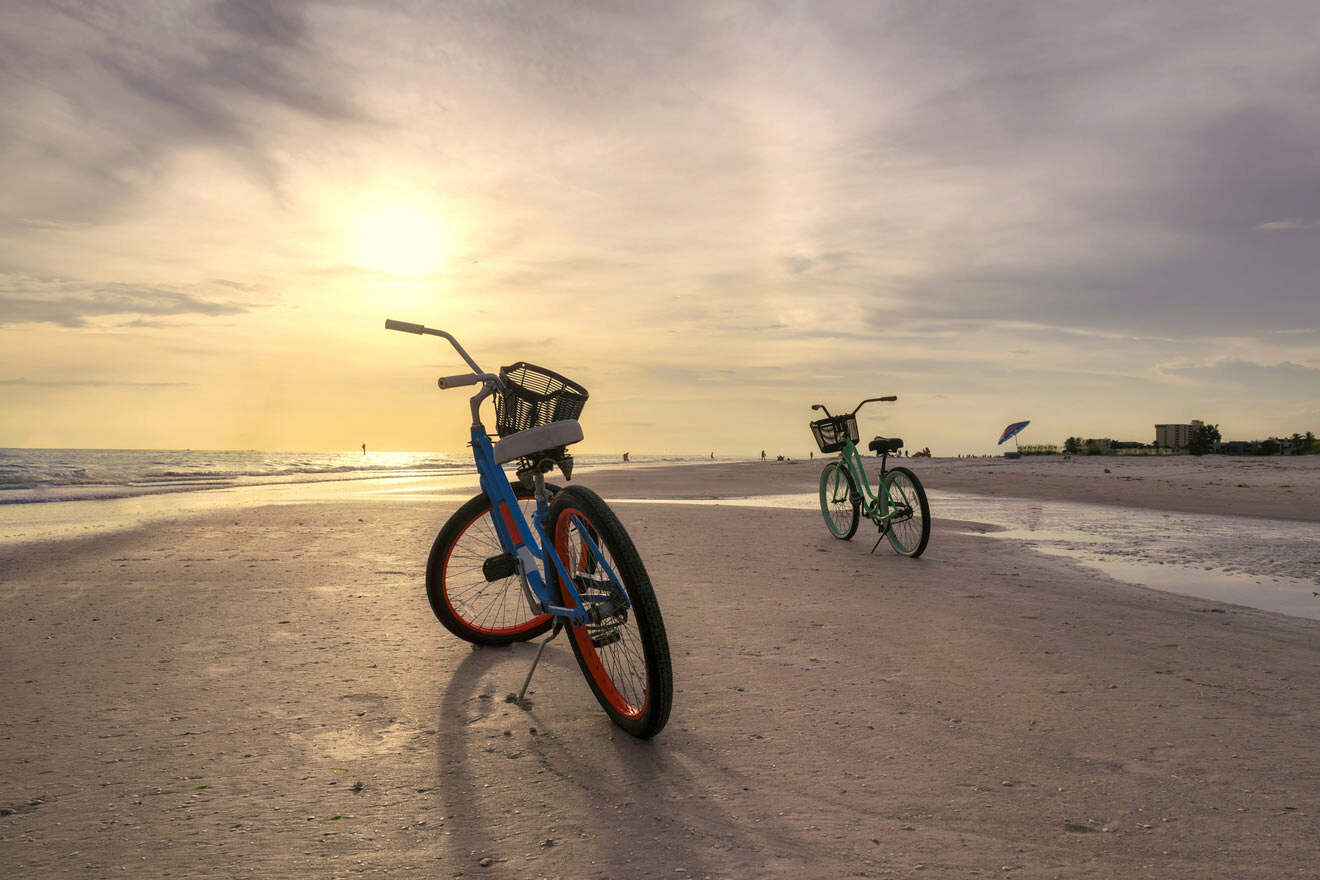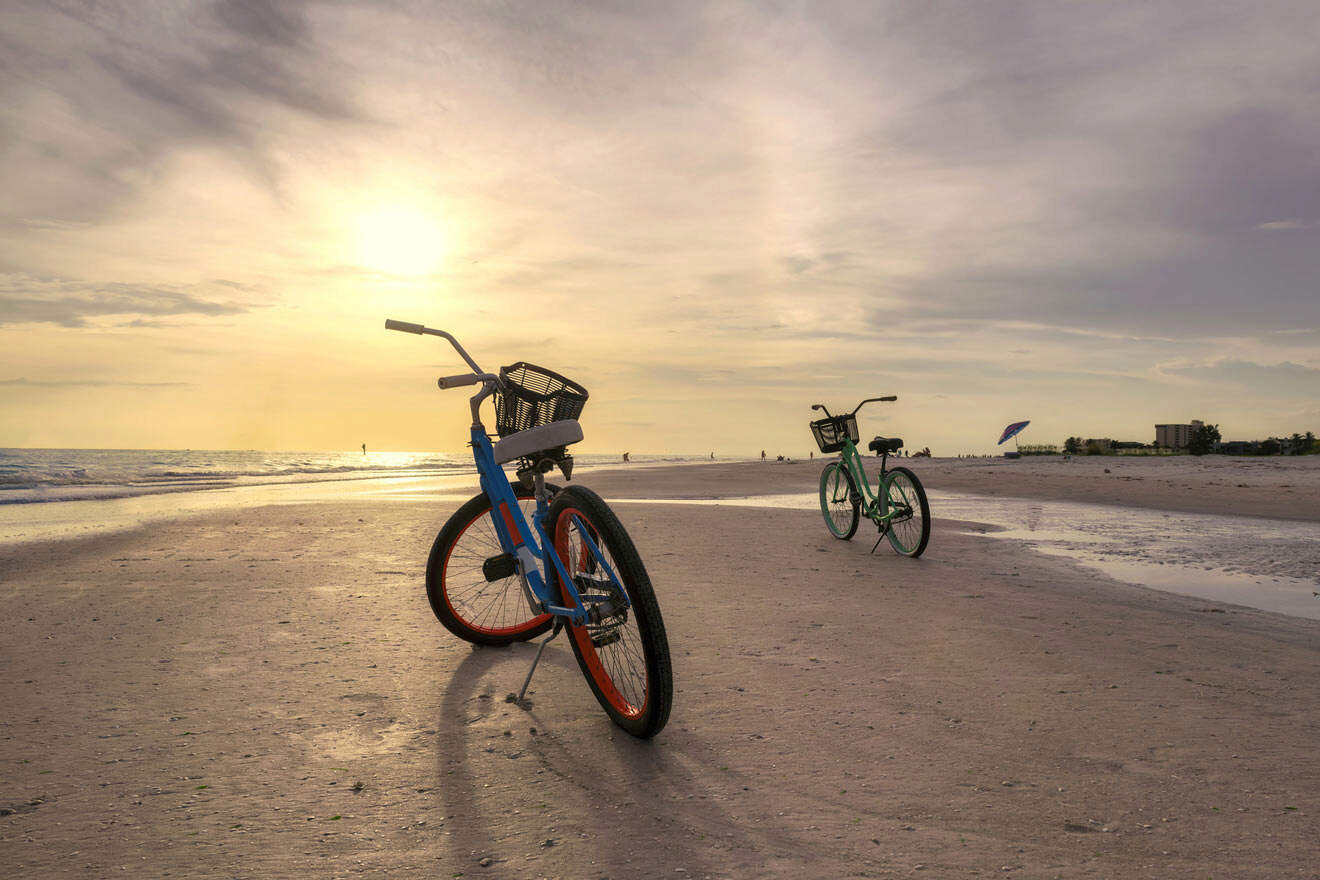 There you have it! The ultimate guide to the best things to do in Siesta Key! From enjoying a day at Siesta Beach, taking a morning or evening stroll, watching the sunset, going on a nature adventure, going shopping, trying world-class food, to snorkeling and tons of water sports, Siesta Key is one of the best places to visit for families, couples, and solo travelers.
As a local Floridian, I just can't get enough of Siesta Key. Out of all the magical places and landscapes Florida has to offer, Siesta Key is just one of the most beautiful to visit. Here are my favorite activities to do in the area:
With turquoise beaches, white sand, incredible views, local food, and markets, Siesta Key is the perfect tropical getaway!
With love and gratitude,
Amira G,
---
Pin it for later!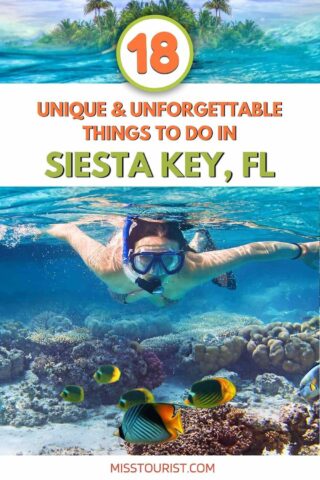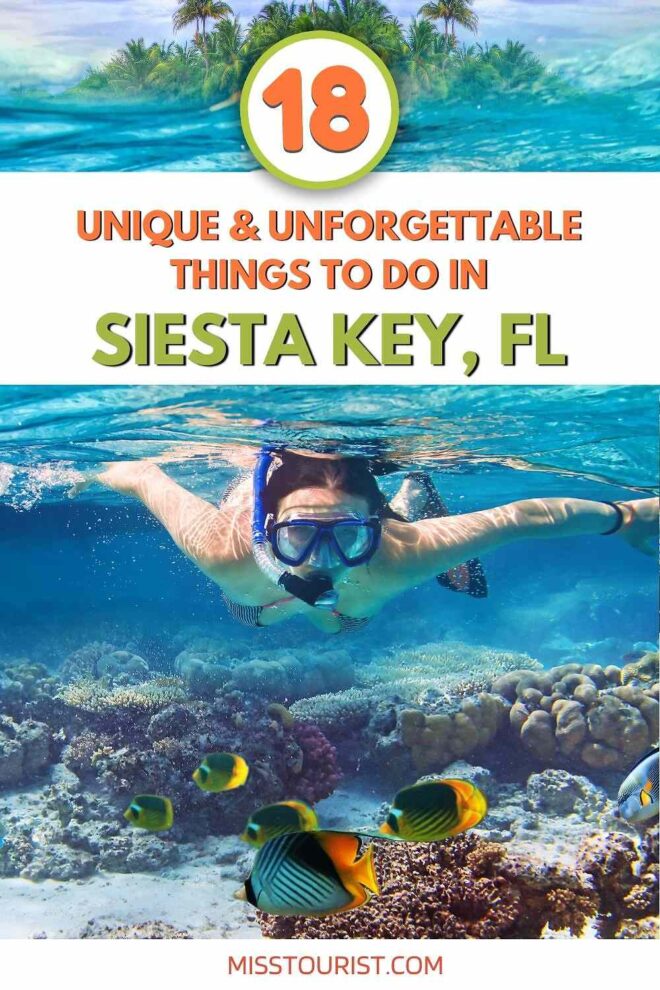 Pin it for later!