15 Unique Places to Stay in Hot Springs, Arkansas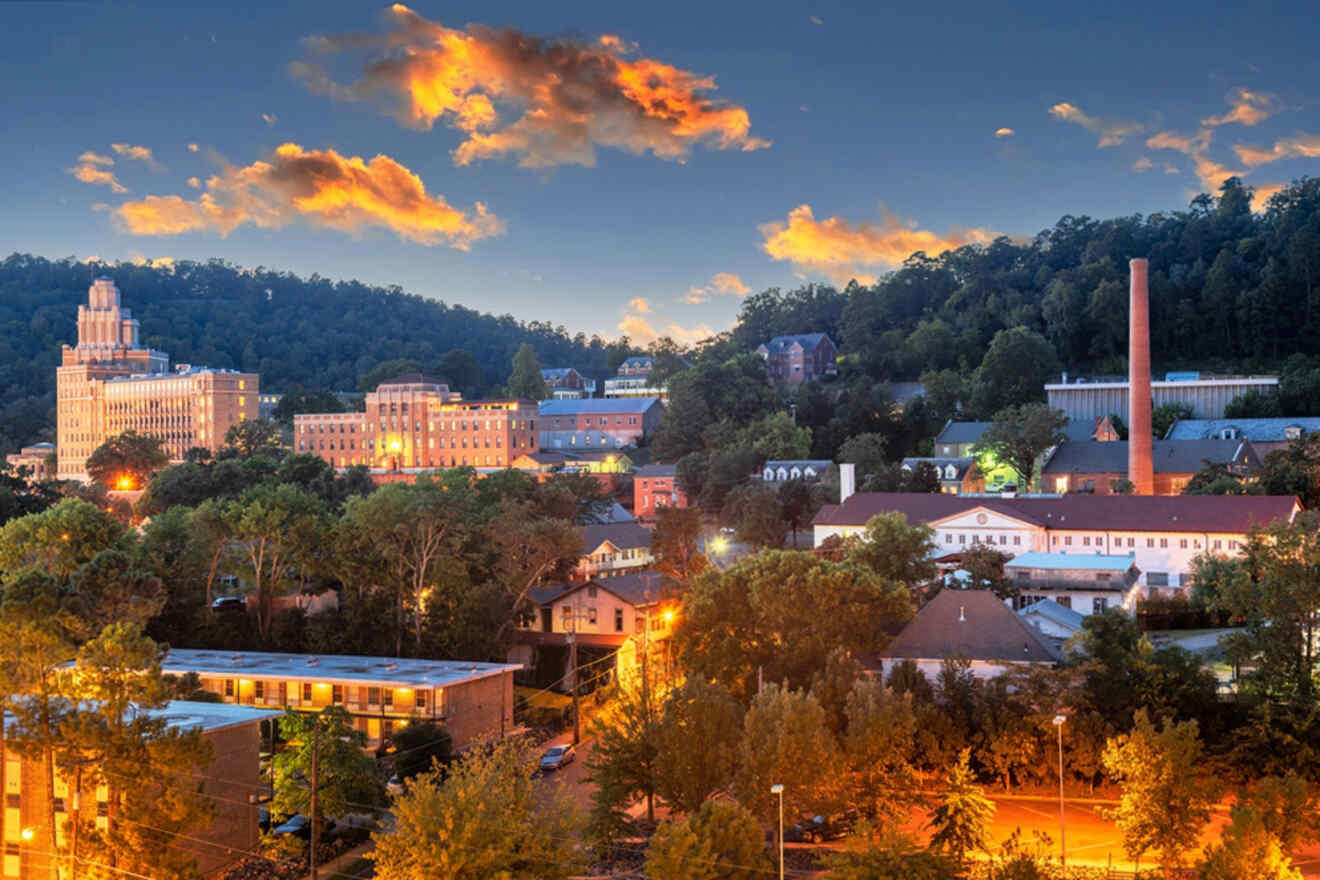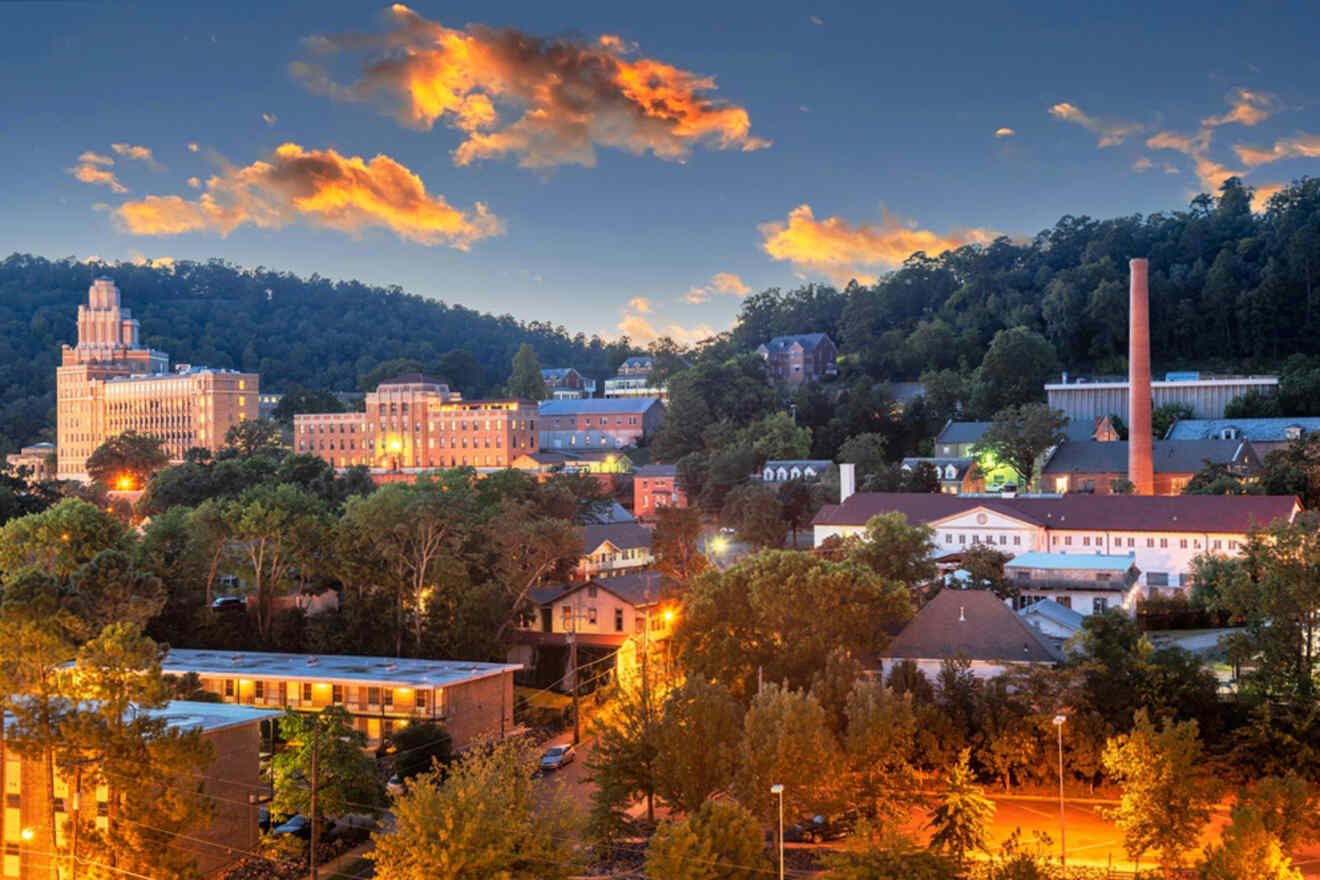 This city sure is a nice place for a spontaneous getaway! Luckily for you, I've spent hours searching the web for the most unique places to stay in Hot Springs, Arkansas.
I came up with an amazing list that I ordered from most to least expensive. You will also find a special section about top hotels for couples at the end.
Make sure you don't skip it because there are some amazing spots there, too! And by the way, I recommend booking your hotel as soon as you find that perfect one you've been looking for!
These are some of the most unique hotels in Hot Springs, AR, and I'm sure they will sell out super fast.
But I don't want to keep you waiting, so let's start today's adventure!
If you are in a hurry
I made this short list of the best Hot Springs hotels for anyone who can't read the whole post and wants to book their accommodation now:
1. Beckham Creek Cave Lodge – unique hotel with a waterfall
Want to travel back in time and see how our ancestors lived in the caves but still have all the comfort and luxury of today? Then you definitely need to check out one of the most unique hotels in Arkansas! Located in Parthenon, this property includes a lodge with four bedrooms, a cinema room, and a cave house, which has a waterfall!
I'm sold! The cave resort is actually built into a mountain (wow), and it has everything you need, from a kitchen to comfortable rooms and an outdoor terrace! Its great location in the Ozark Mountains offers easy access to outdoor adventures! So pack all the gear and get ready to explore the hiking trails!
2. The Reserve at Hot Springs – with a vintage charm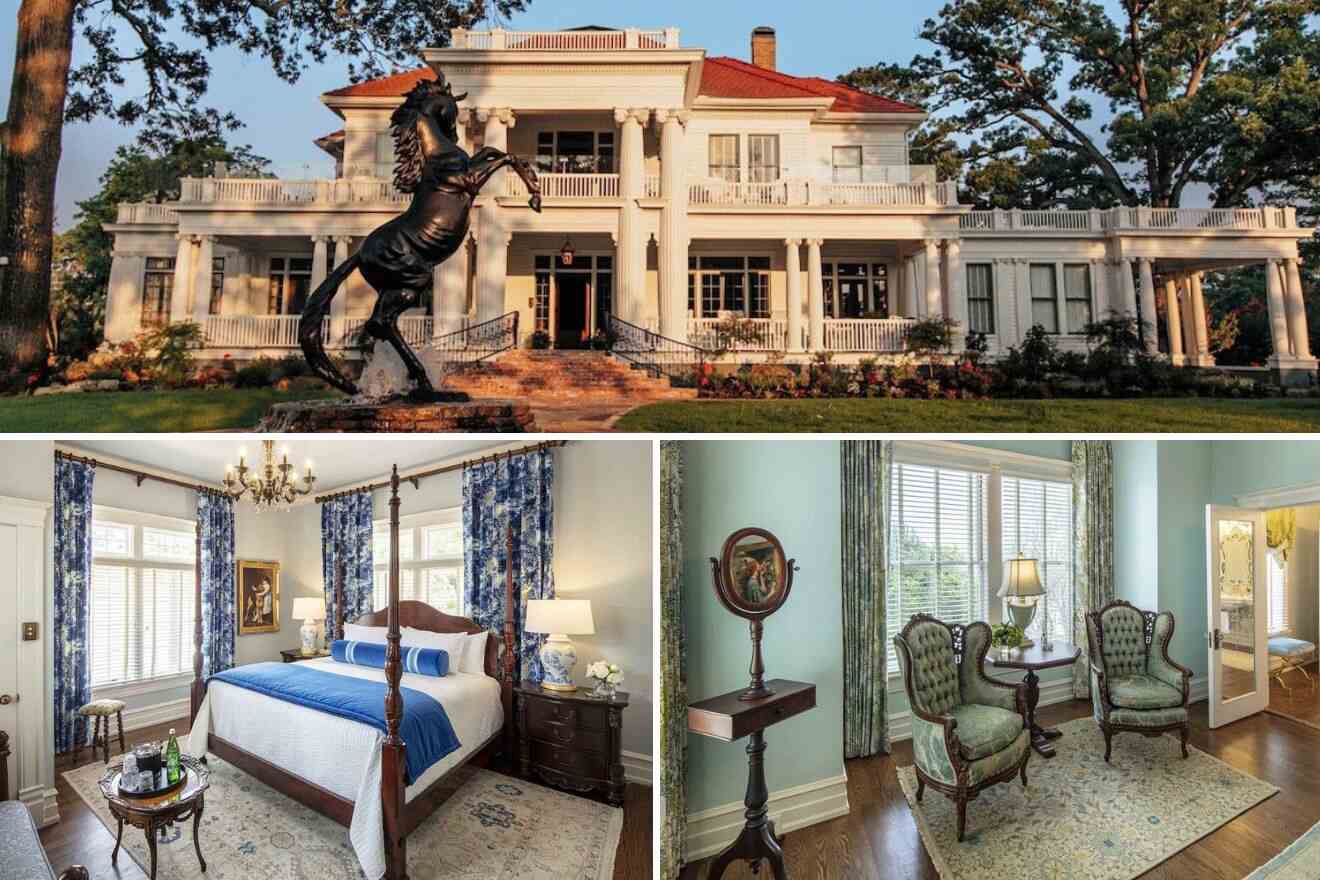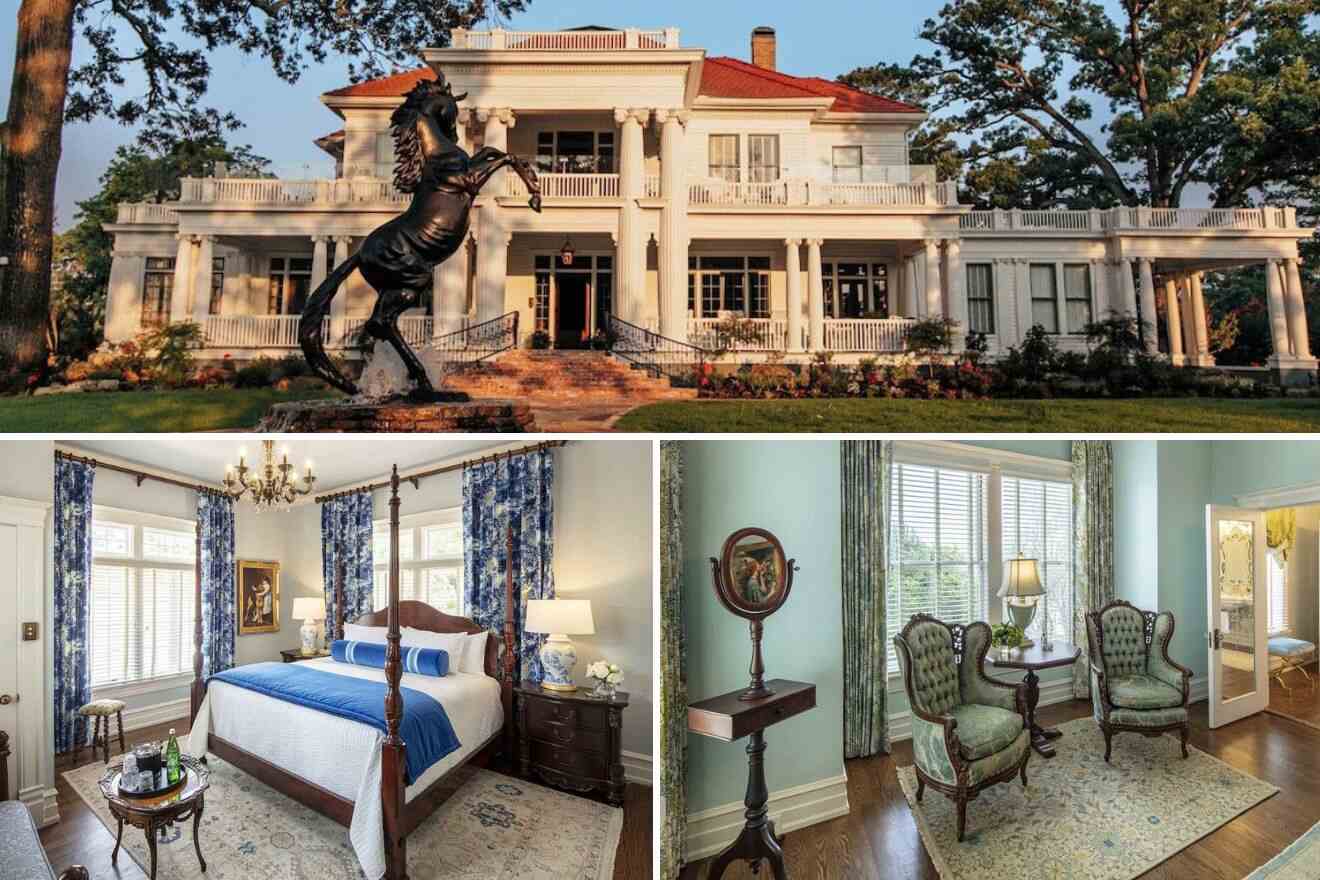 Are you ready for an unforgettable holiday? Then book one of the guest rooms at this hotel which is located just a short drive away from the Hot Springs National Park! I love the historic charm here and all the design, which blends perfectly!
All the rooms are individually decorated with unique furnishings, a smart TV, and a private bathroom. While staying here, you'll enjoy easy access to many attractions in the area, a free breakfast in the morning, and a terrace with a firepit where you can relax with the entire family after a day out exploring the walking trails!
3. Lookout Point Lakeside Inn – for nature lovers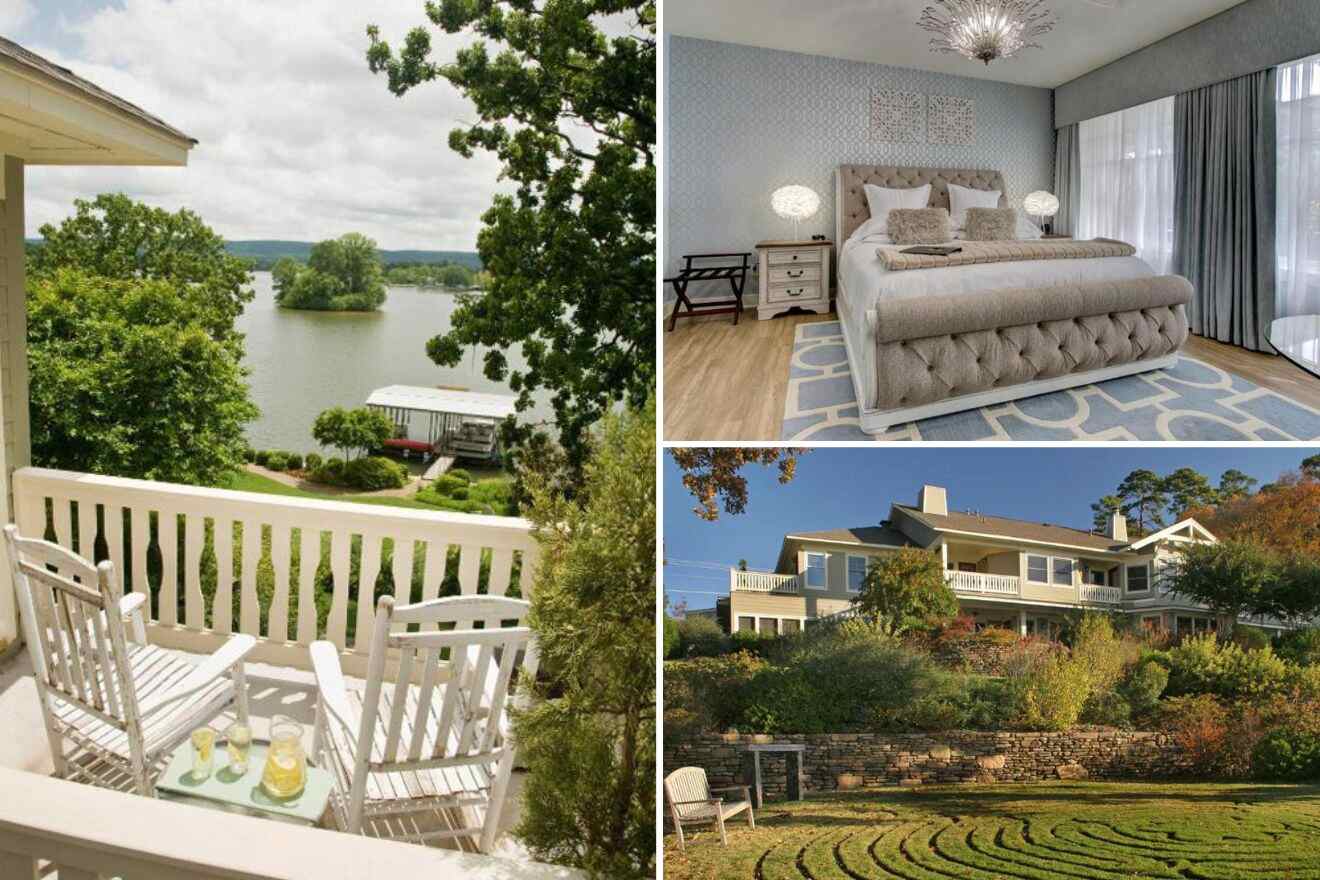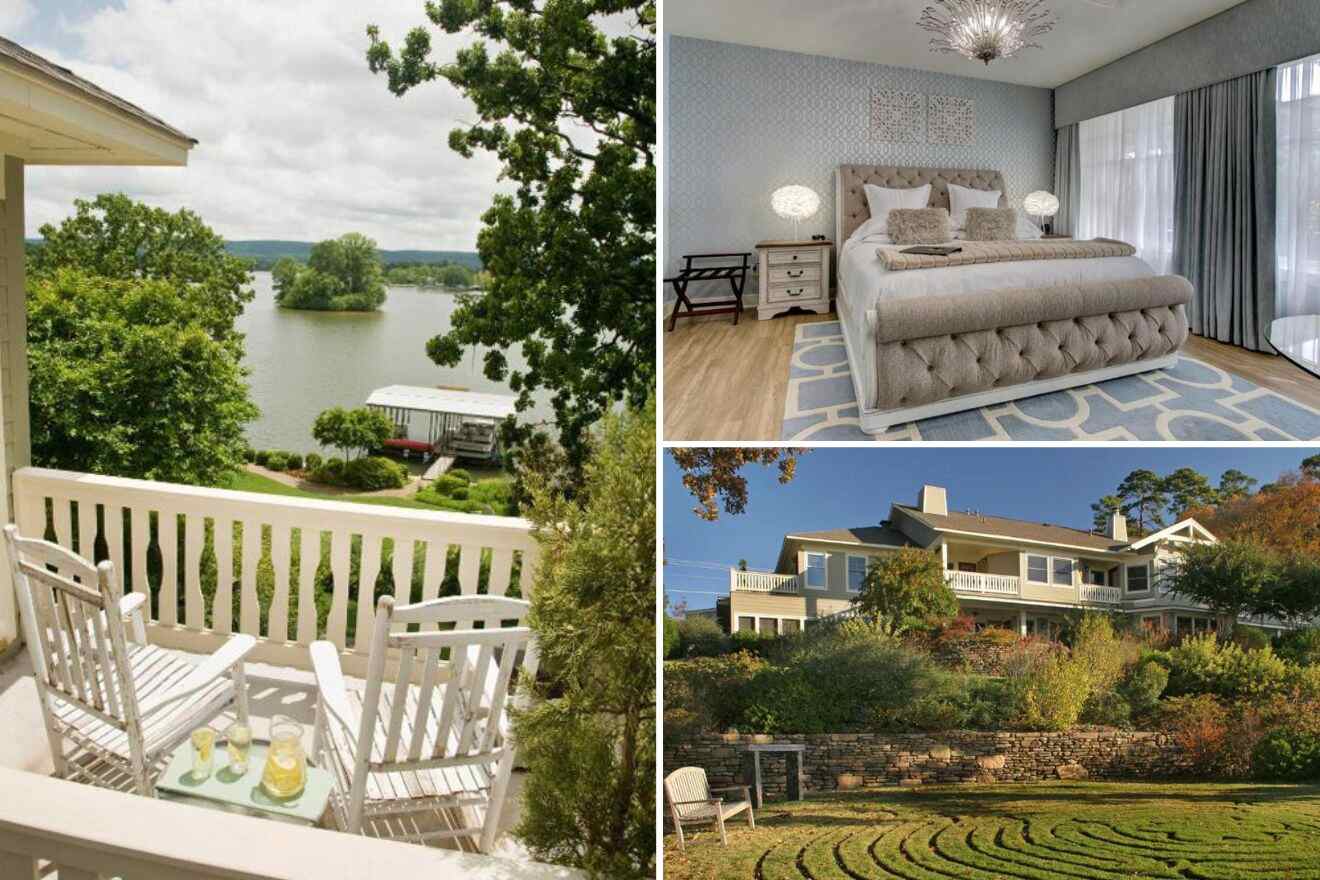 Don't you just love that traditional American inn charm? There's nothing quite like it, and this accommodation located on the banks of beautiful Lake Hamilton offers some fabulous amenities, including guest rooms with a spa bath, gourmet homemade dishes, and many other things!
Each morning you'll wake up to some gorgeous views of the lake! You can enjoy coffee and bed and then head out to explore this fun place! Nature lovers will probably feel in heaven as there are lots of nice spots to discover, but if you want to lay low for the day, you can just get your favorite book, order a drink and chill on the sun terrace!
4. Log Cabin – Hot Springs hotel for outdoorsy people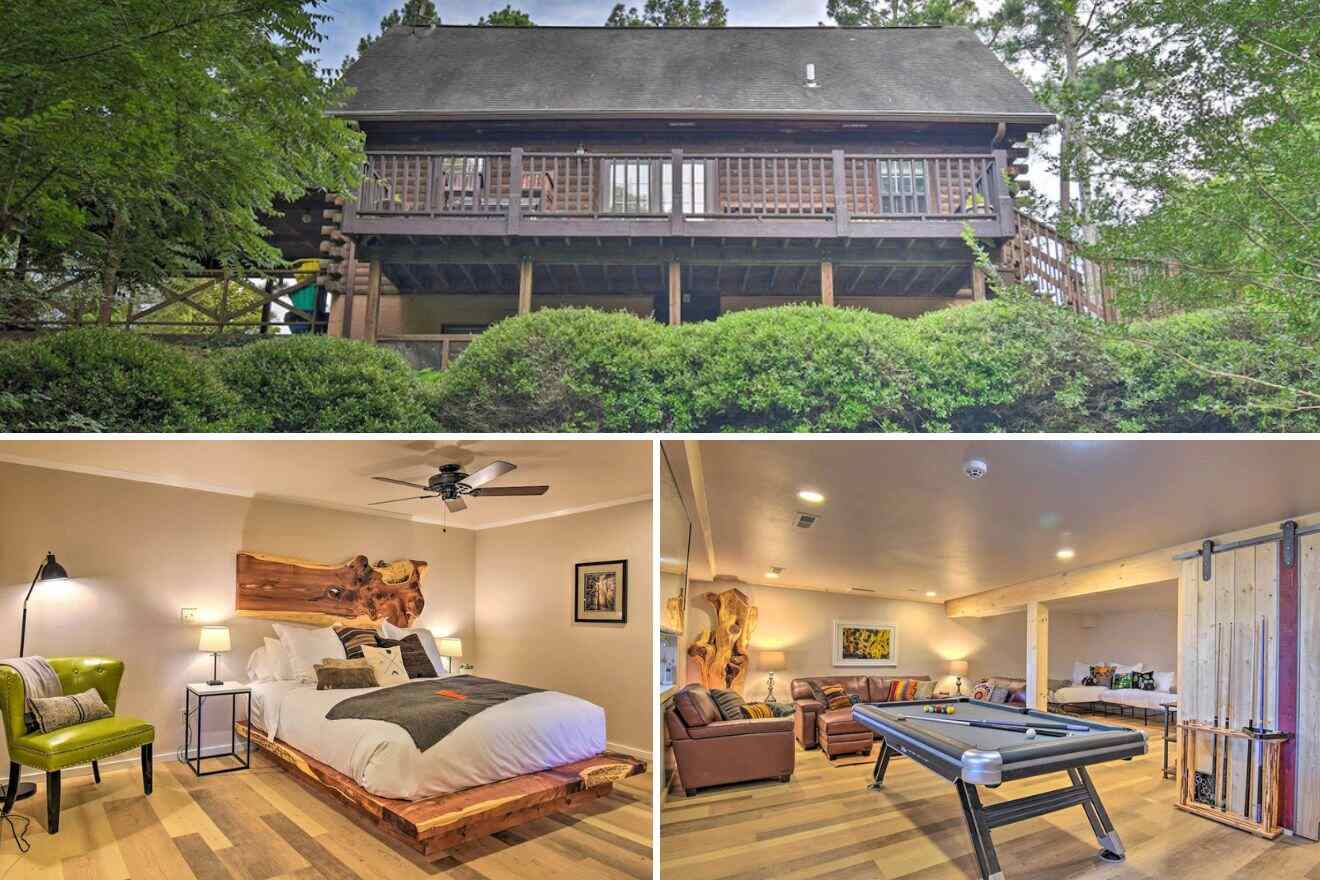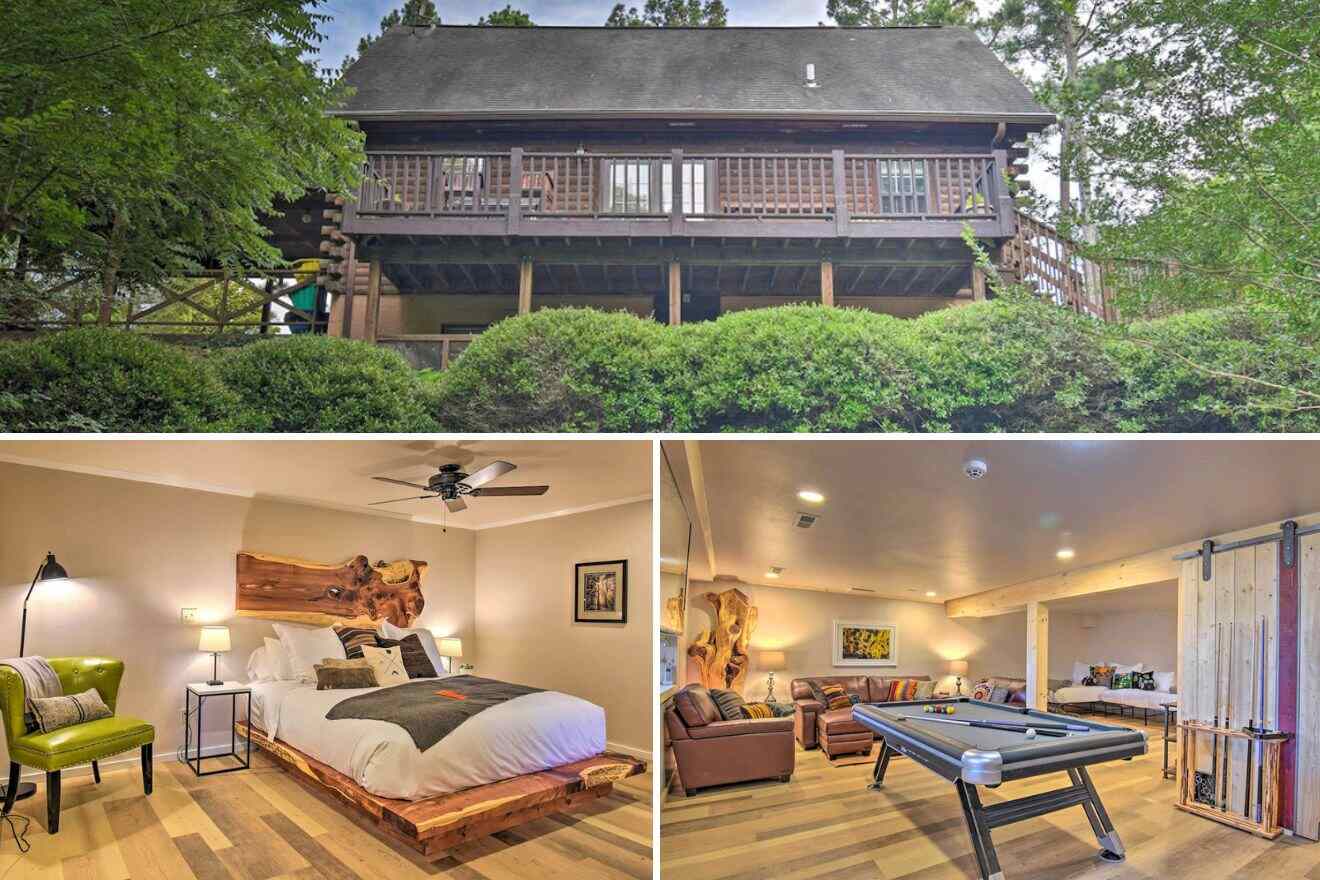 There's nothing like enjoying the rustic charm of wooden lodges, especially in a town like this one! Perfect for outdoor enthusiasts who love renting an entire space just for them, this accommodation boasts a hot tub where you can relax after your outdoor adventure, rooms with bunk beds, and a kitchen, among many other things.
Relaxing in a secluded cabin near the national park sounds like a dream now, and luckily this place has room for around 10 people, so you can bring all your friends or the whole family. During your stay here, you can make barbecues, sit by the fire pit and explore the hiking trails!
5. The Nest of Hot Springs – for a tranquil getaway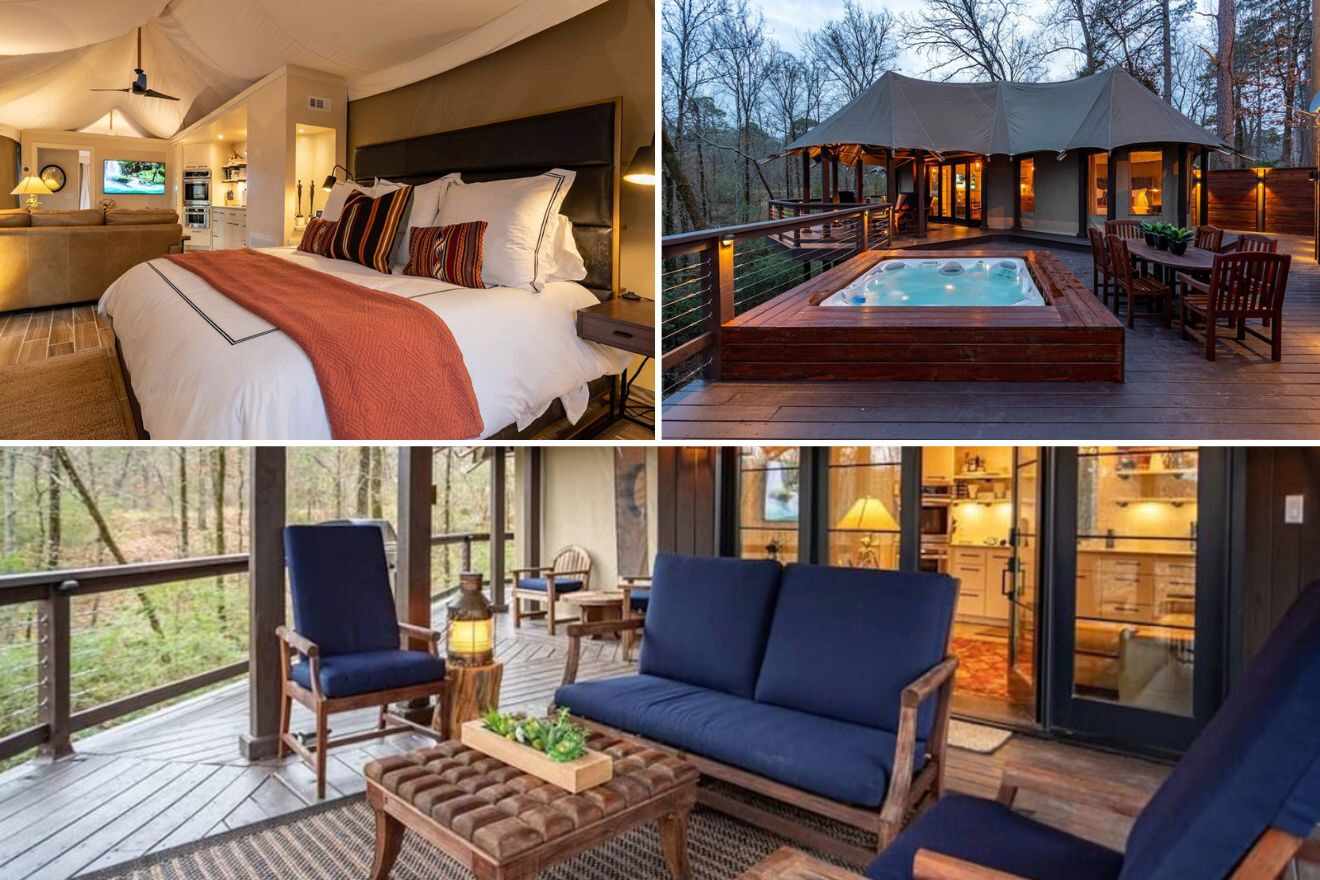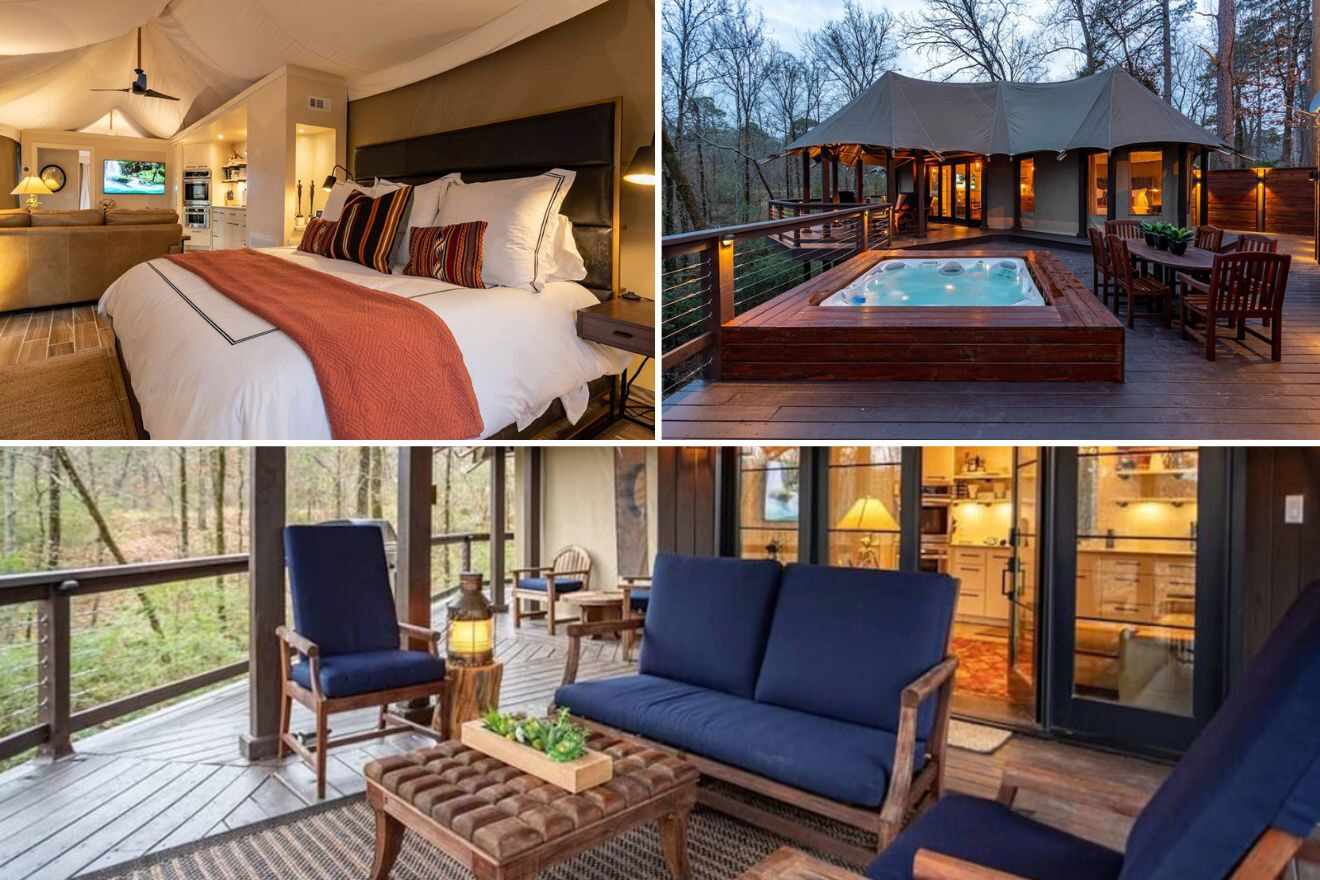 Want to reconnect with nature in some unique woodland hideaways? Then have a look at this amazing accommodation that has room for 4 people and an outdoor hot tub, where you can relax and savor nature from a nestled treehouse!
You'll find all the amenities you need here, including free Wi-Fi, a kitchen, an outdoor shower, bathrooms, and air conditioning. Most attractions and restaurants are only a short drive away! Make sure you book your accommodation in advance! These cool places won't be on the market for too long!
6. Historic Apartment – for party lovers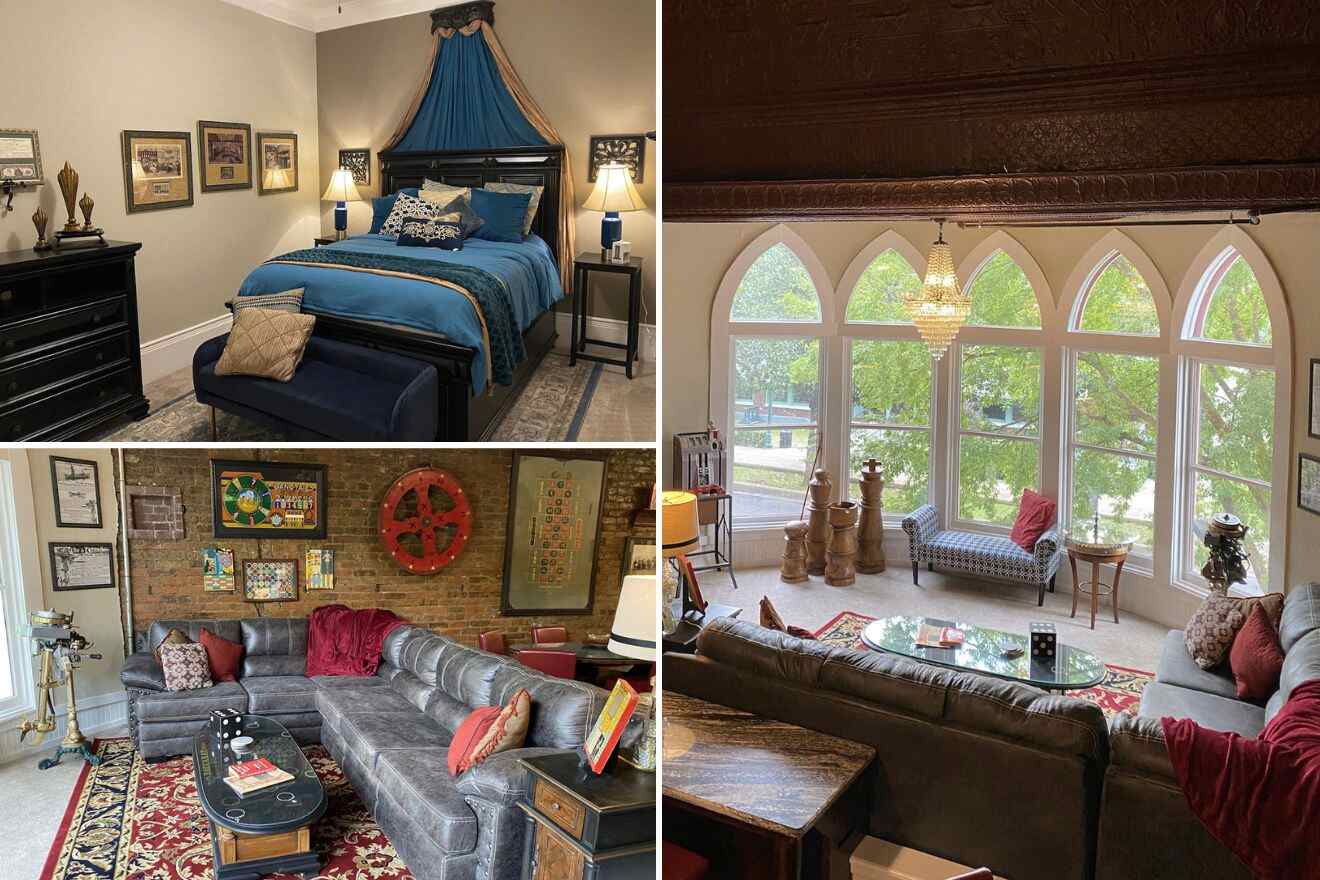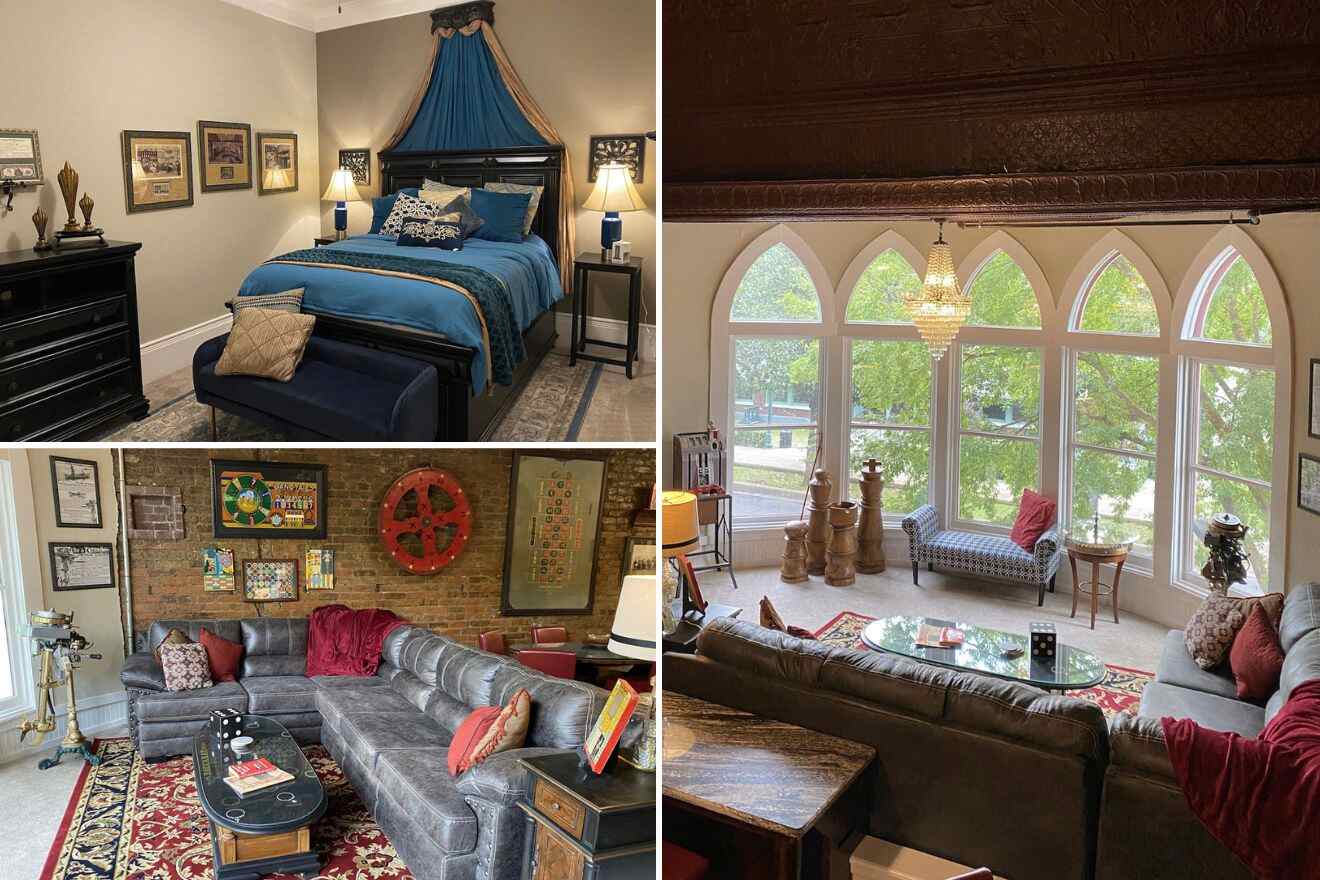 Want a place set in the historic downtown Hot Springs? Then check out this accommodation once part of the famous Ohio Club! Since the apartment is set right above a club, I would only recommend booking it if you're planning to spend most of your night in the club, as you'll hear everything loud and clear from upstairs!
Set within walking distance of the attractions, this accommodation features so much space, large picture windows, a living room and kitchen area where you can hang out when you're not out, and a bedroom with a super comfy bed! By the way, if you're looking for more fun towns to visit near Hot Springs, check out Memphis with its areas and hotels. It's only a 2h drive away!
7. Hotel Hale – a unique hotel with hot springs on-site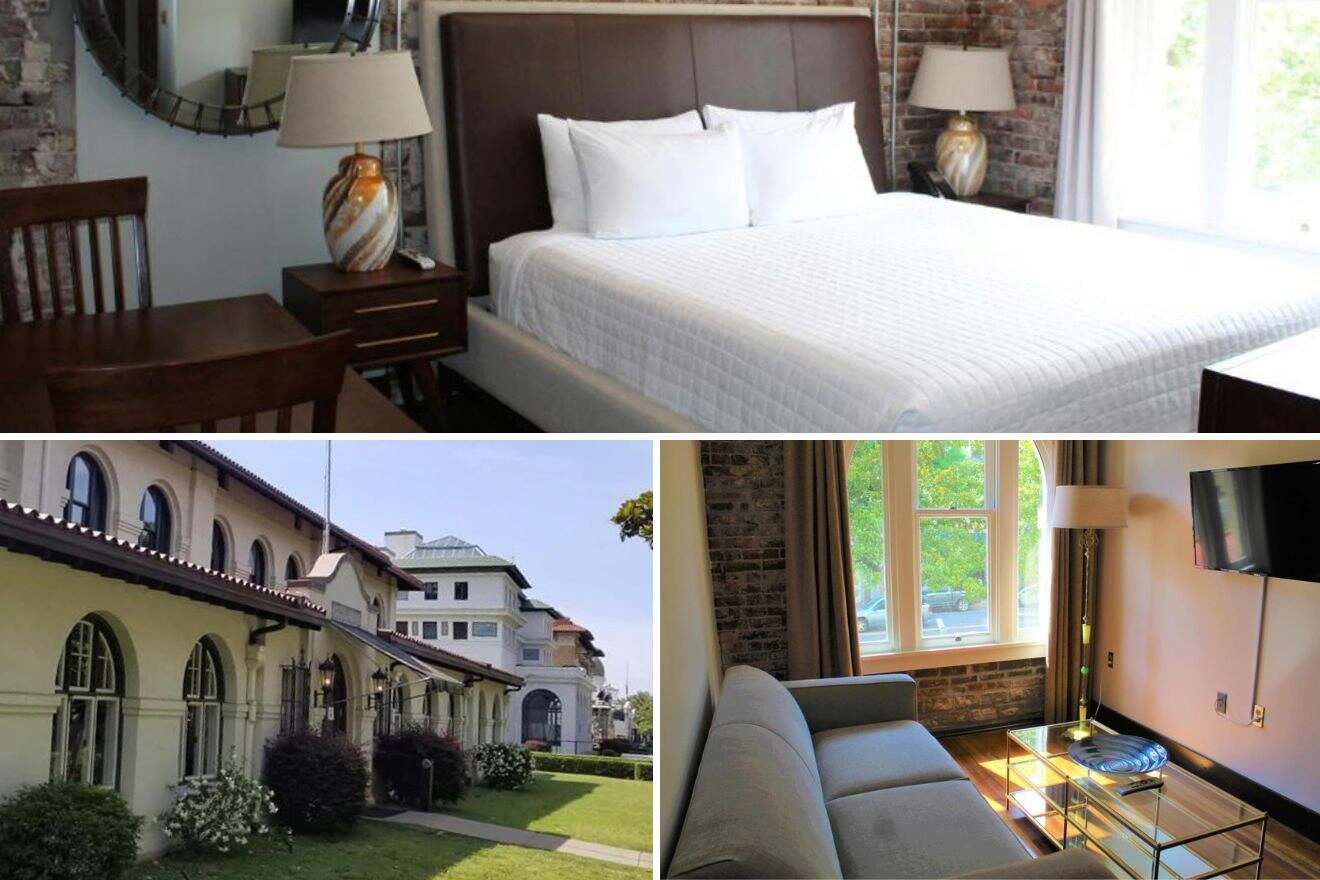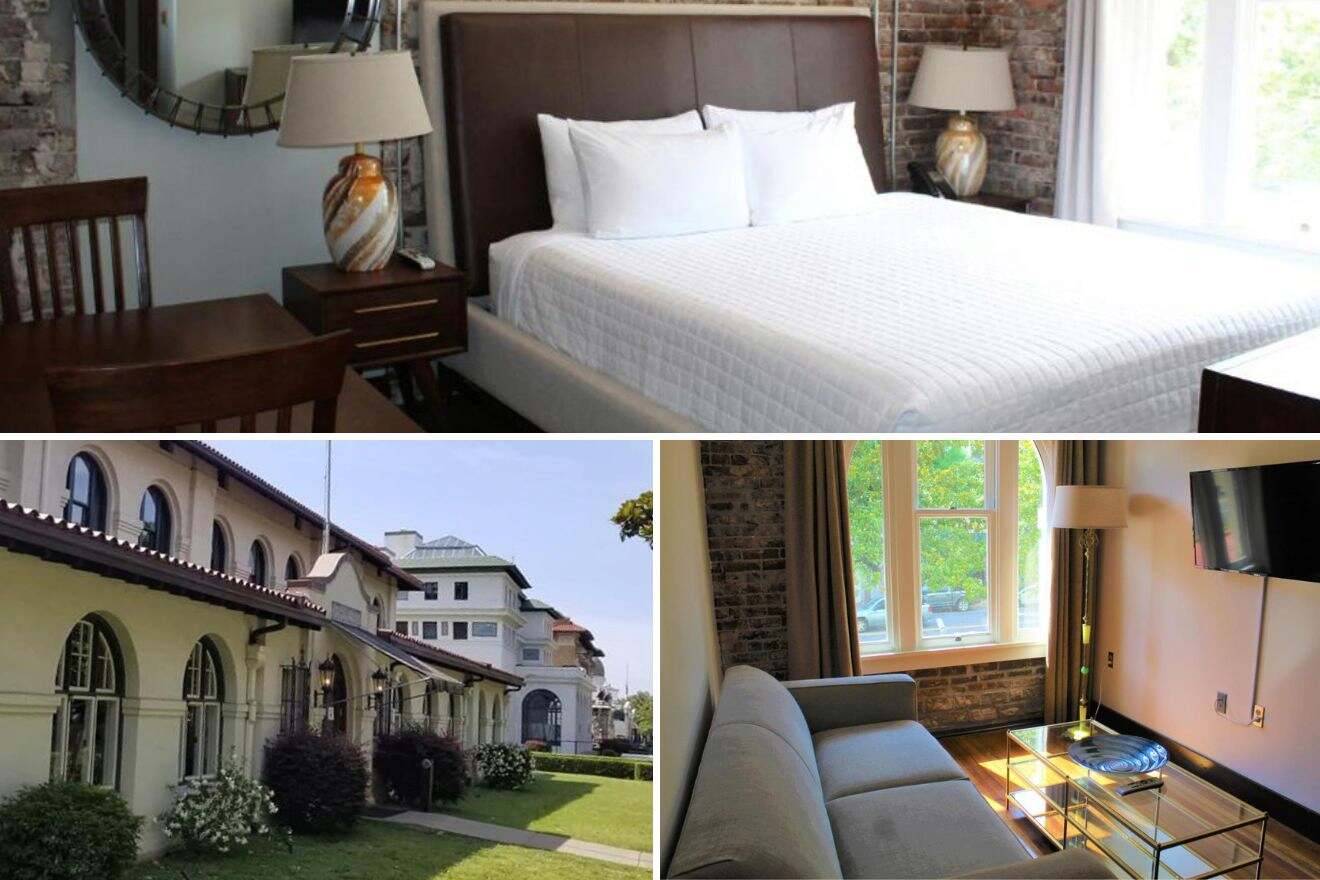 Still looking for a place to stay in Hot Springs, AR? Then check out this amazing hotel where you can relax, eat yummy food, and enjoy all the comfort you want! The accommodation has rooms with a private bathroom, a flat-screen TV, free Wi-Fi, and some also come with a private balcony!
Start your morning with a yummy breakfast at the on-site restaurant, then you can change and go chill in the hot springs that they have on-site. If you're looking for some fun things to do afterwards then talk to the staff as they offer so many cool activities like tours, horse riding, cycling, and fishing!
8. Starlight Haven Hot Springs – with a unique view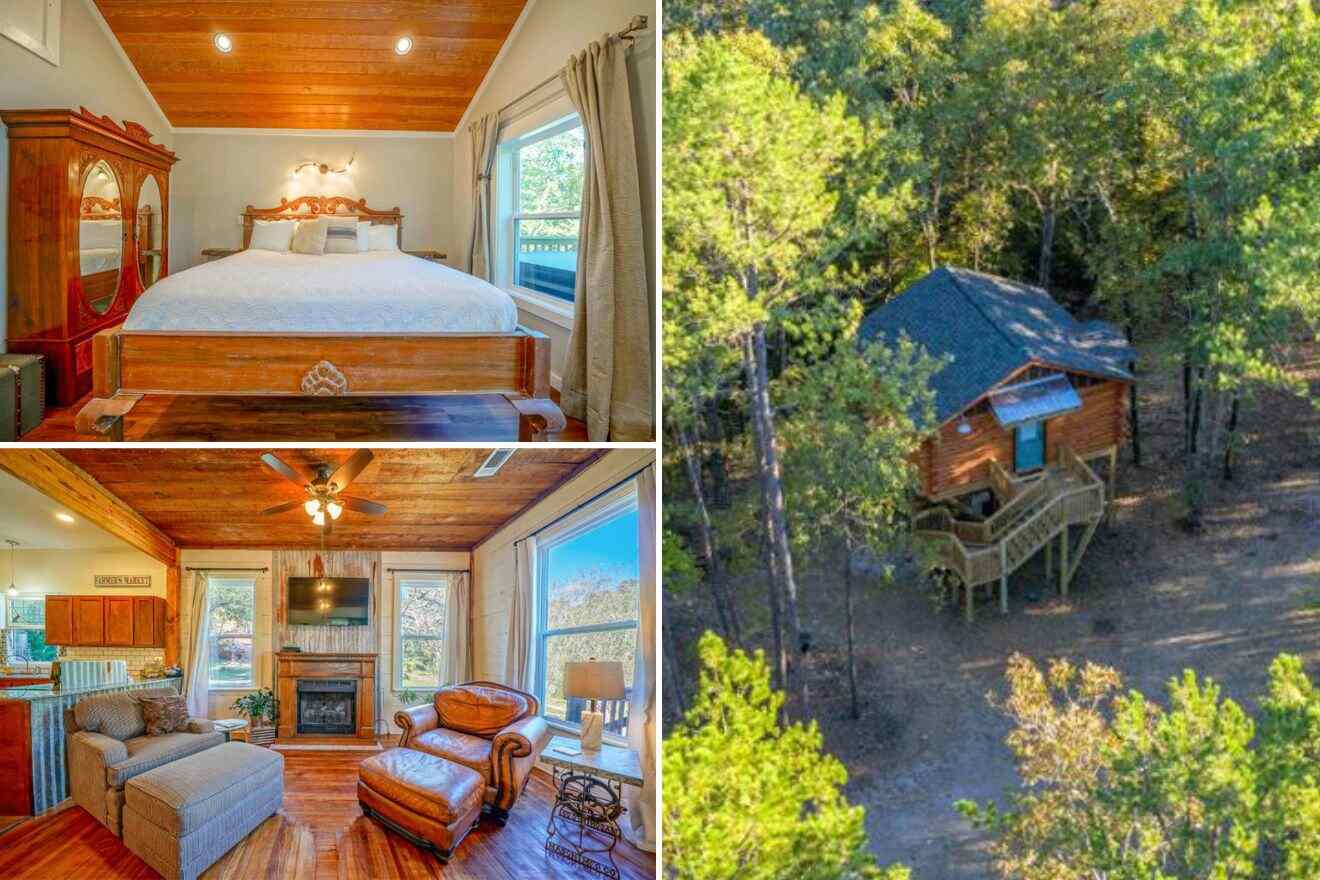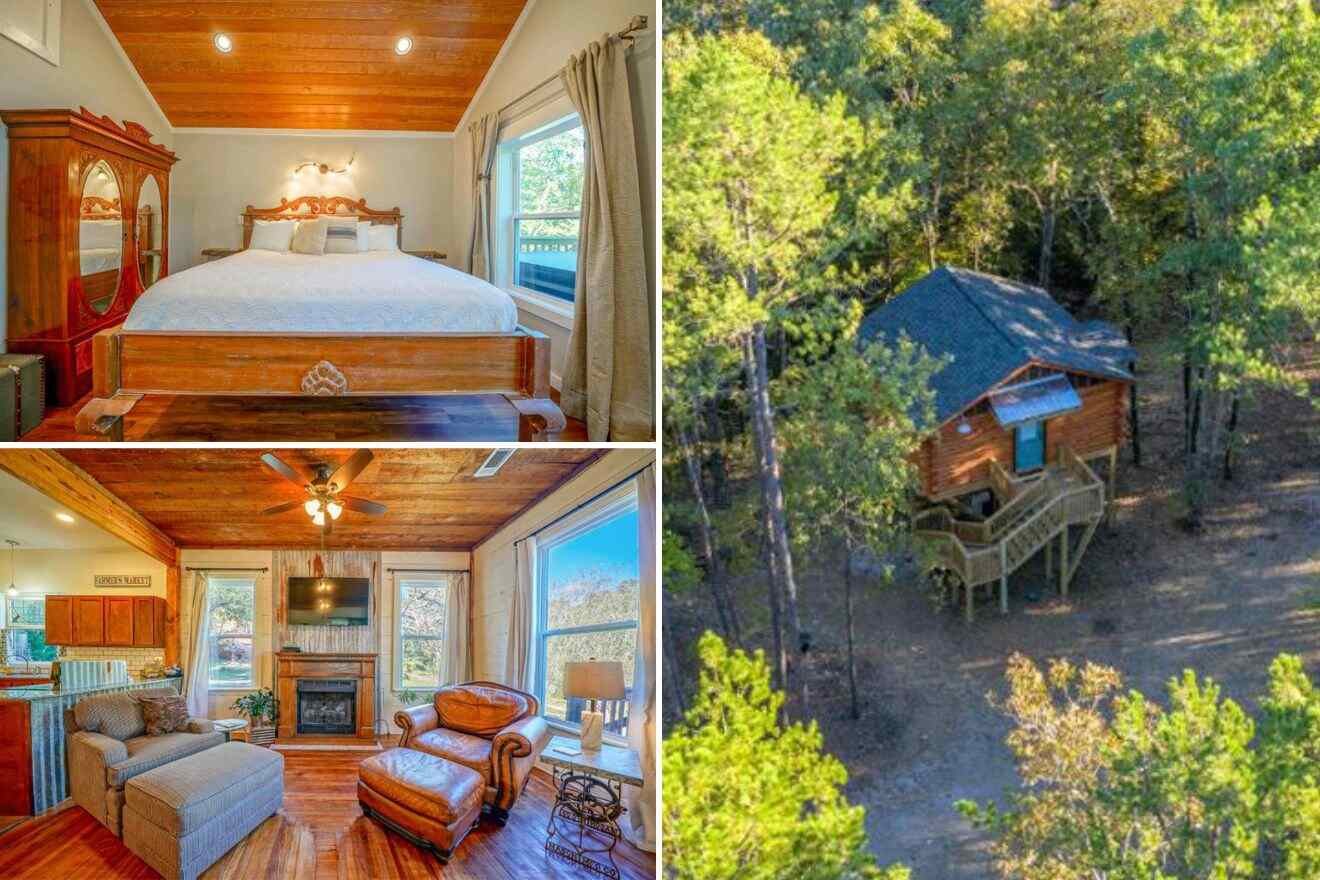 Relax in a secluded treetop cabin and enjoy the breathtaking views! This accommodation is tucked away between the trees, and it's just perfect for anyone who wants to really unplug from everything during this trip and spend a few days in nature!
Enjoy your mornings on the balcony alongside your favorite coffee and some breakfast which you can make for yourself in the kitchen! The unique hotel also offers a hot tub and board games for those days when the weather isn't on your side, or you just want to lay low and chill.
9. Fox Pass Cabins – for spa lovers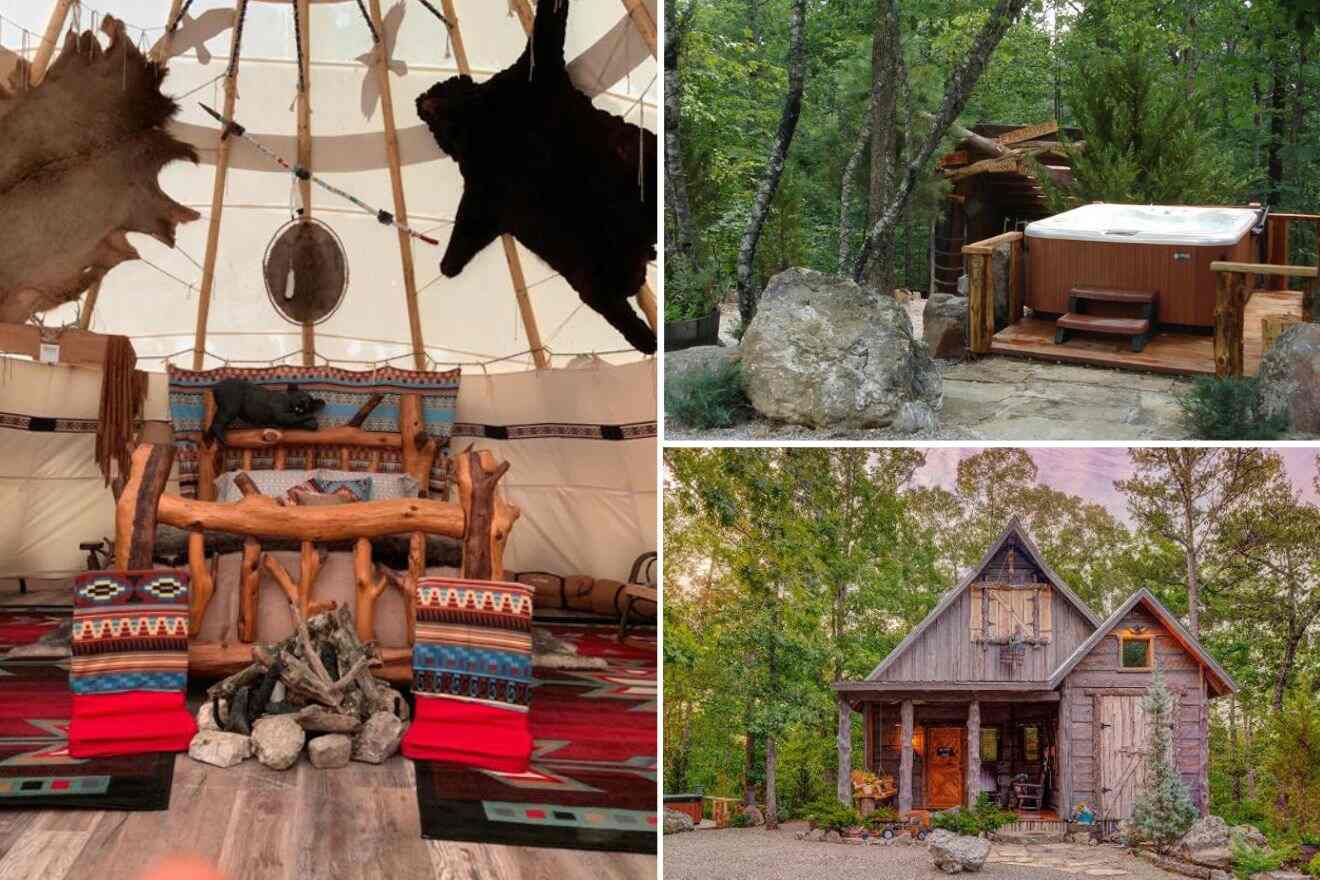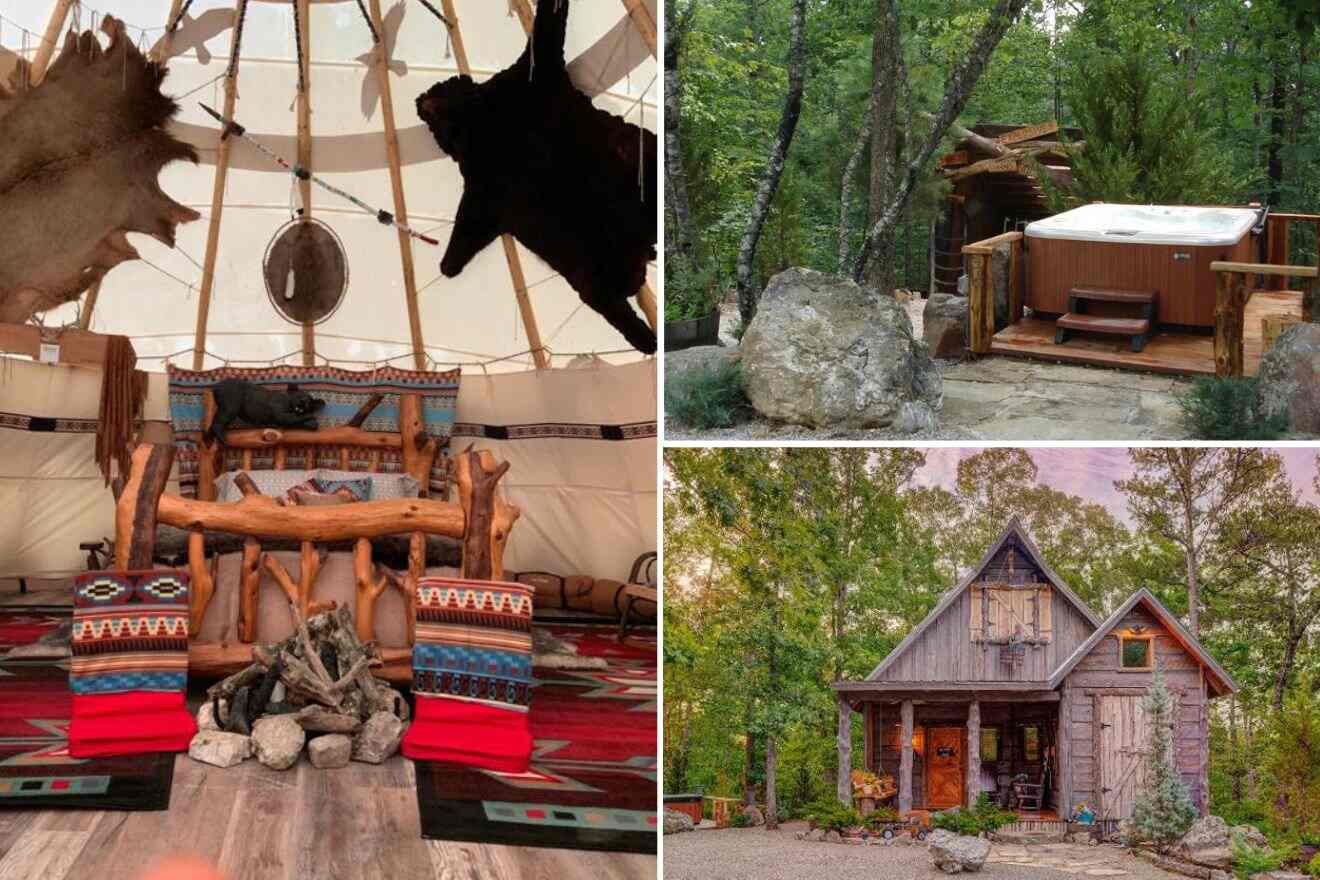 Are you ready to enjoy the beauty of the Natural State and visit its unique attractions like Diamonds State Park, Buffalo River, and Bathhouse Row? Then hurry and book your hotel there! I found this amazing one which features traditional cabins with a rustic design and tipi tents, both equipped with a hot tub!
Wake up to the sound of birds singing and spend your nights stargazing under the Arkansas sky at this place which has free Wi-Fi and an indoor play area for the little ones! Don't worry, parents and adults, you're also covered with some amazing spa facilities that they offer here, like massages and the hot tub, too!
10. The Waters Hot Springs – for the urban atmosphere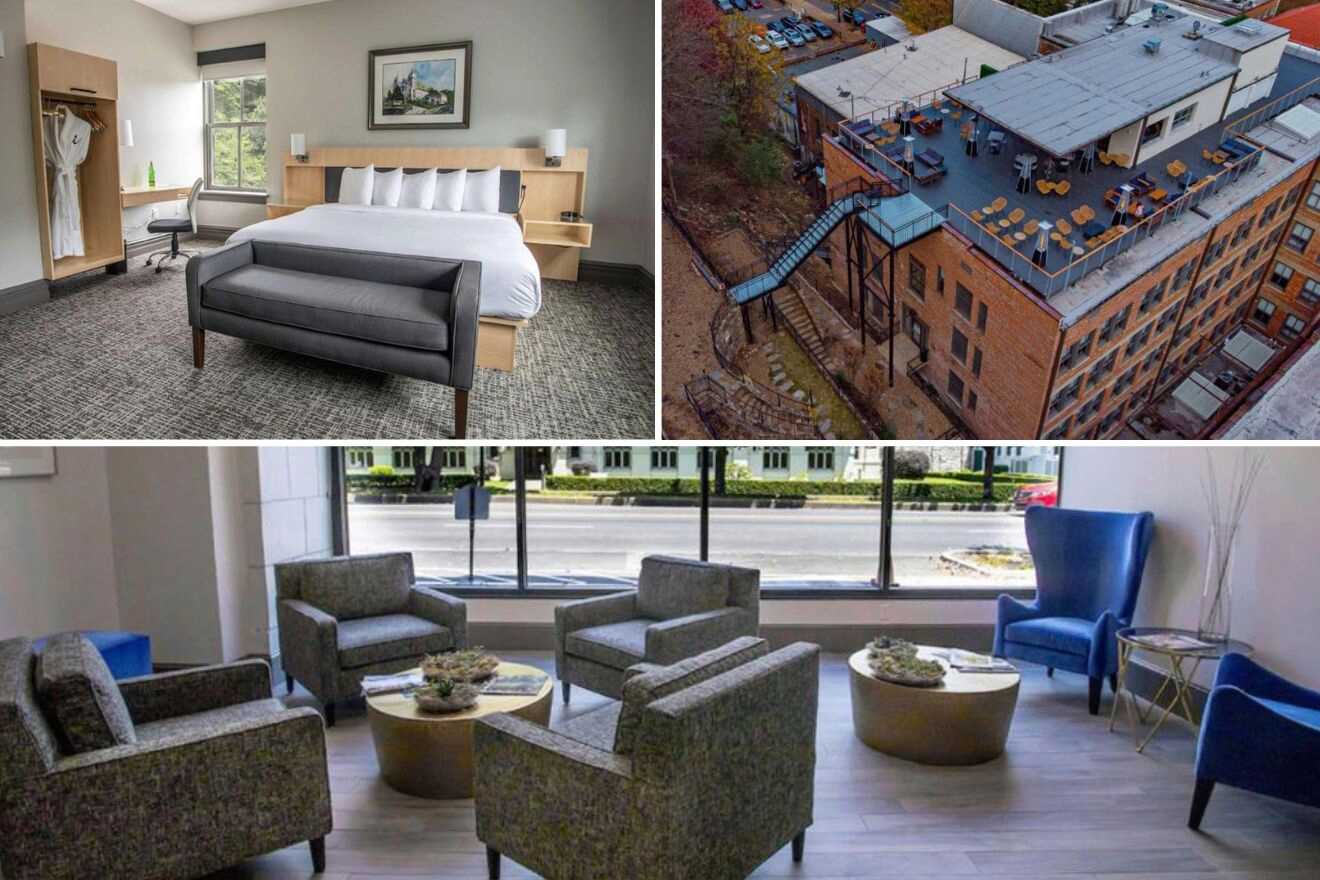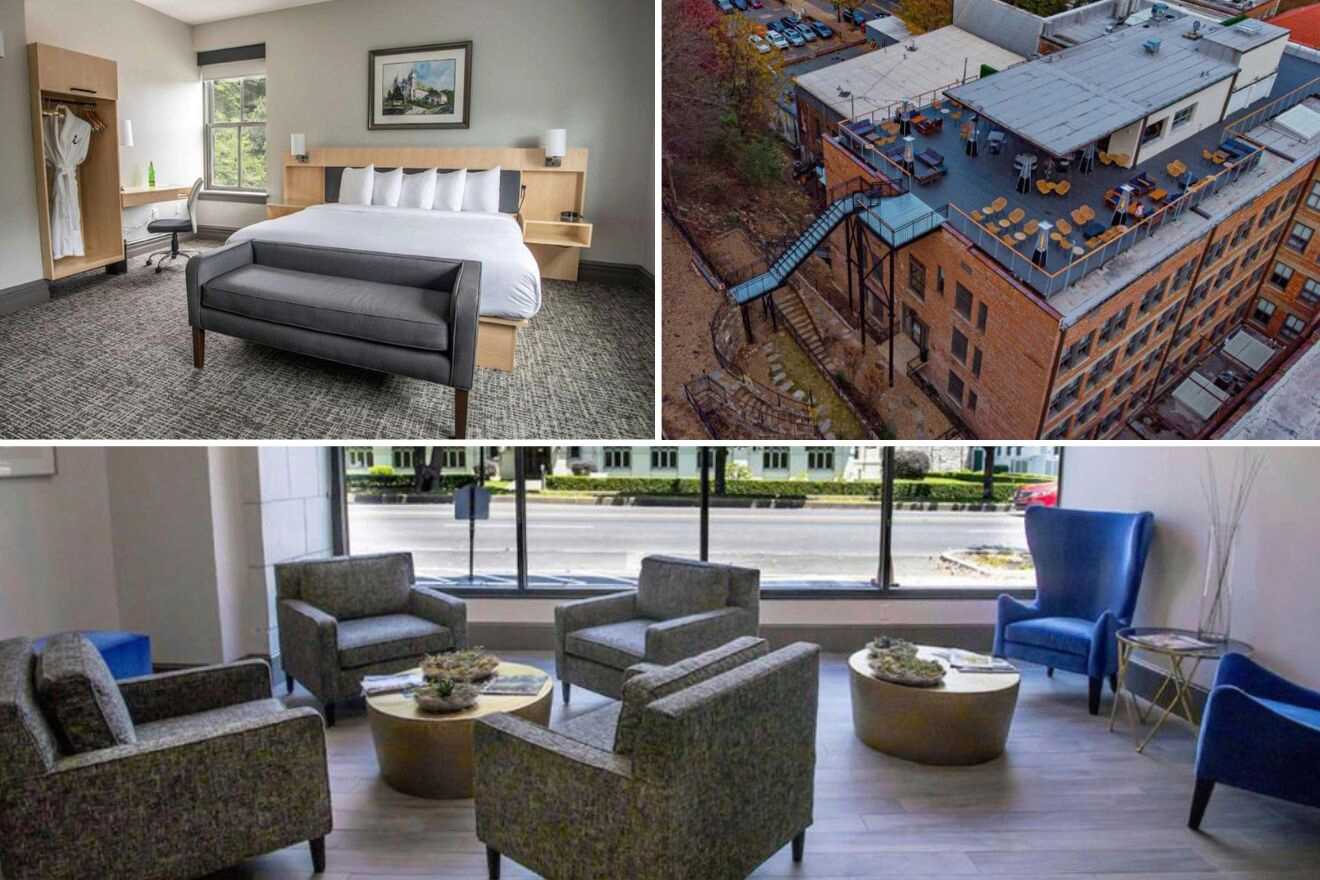 Explore the city while staying at these urban loft suites, which are set within walking distance of the Gangster Museum in Hot Springs, Arkansas! Not only does the accommodation offer some incredible views of the city from its roof terrace, but it also offers super modern rooms with a private bathroom and free Wi-Fi.
The hotel boasts a fitness center for those who can't miss out on gym day, a restaurant where you can indulge in some yummy dishes after a day of exploring the town, and a bar where you can get your favorite nightcap!
11. Cottage Getaway – perfect for families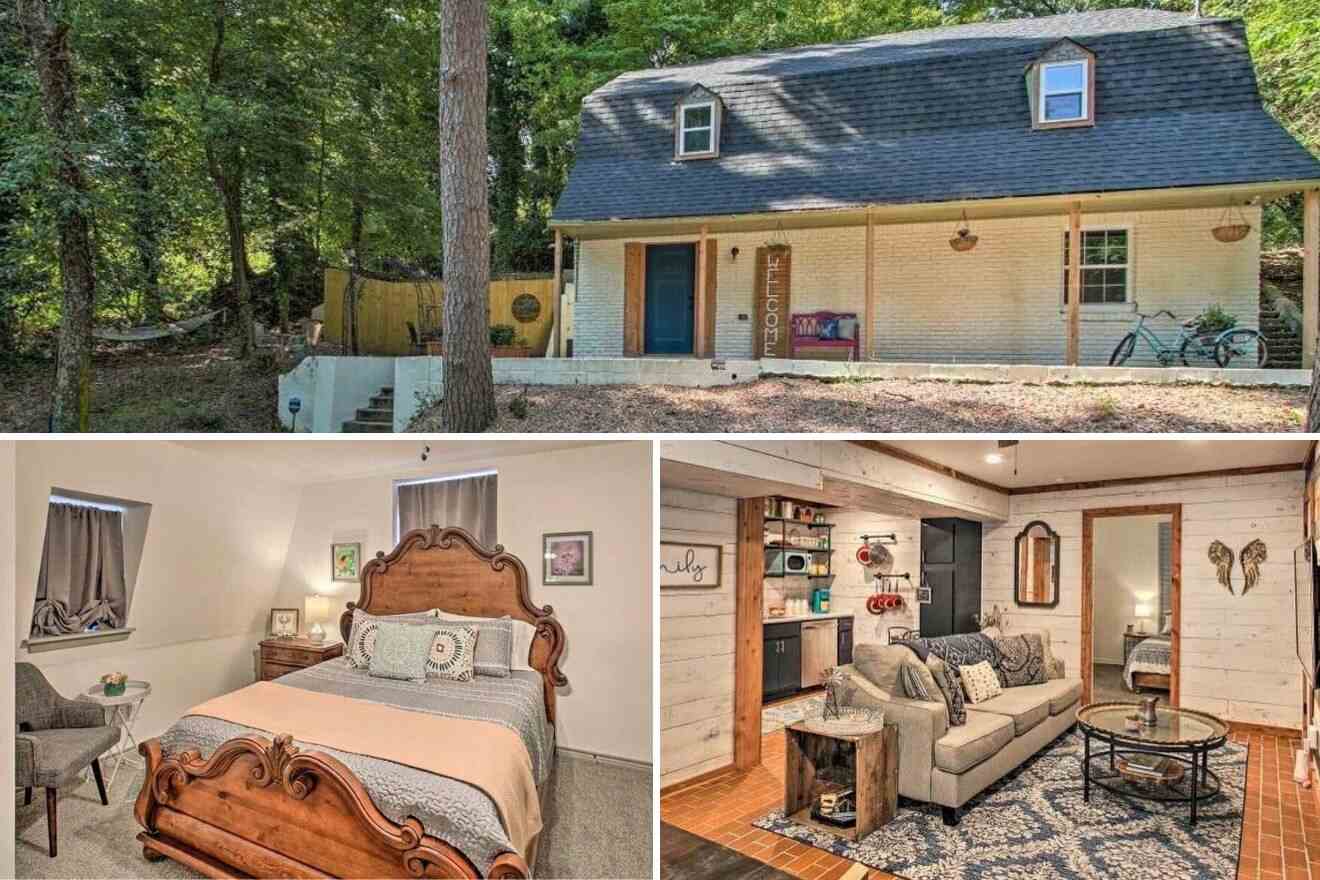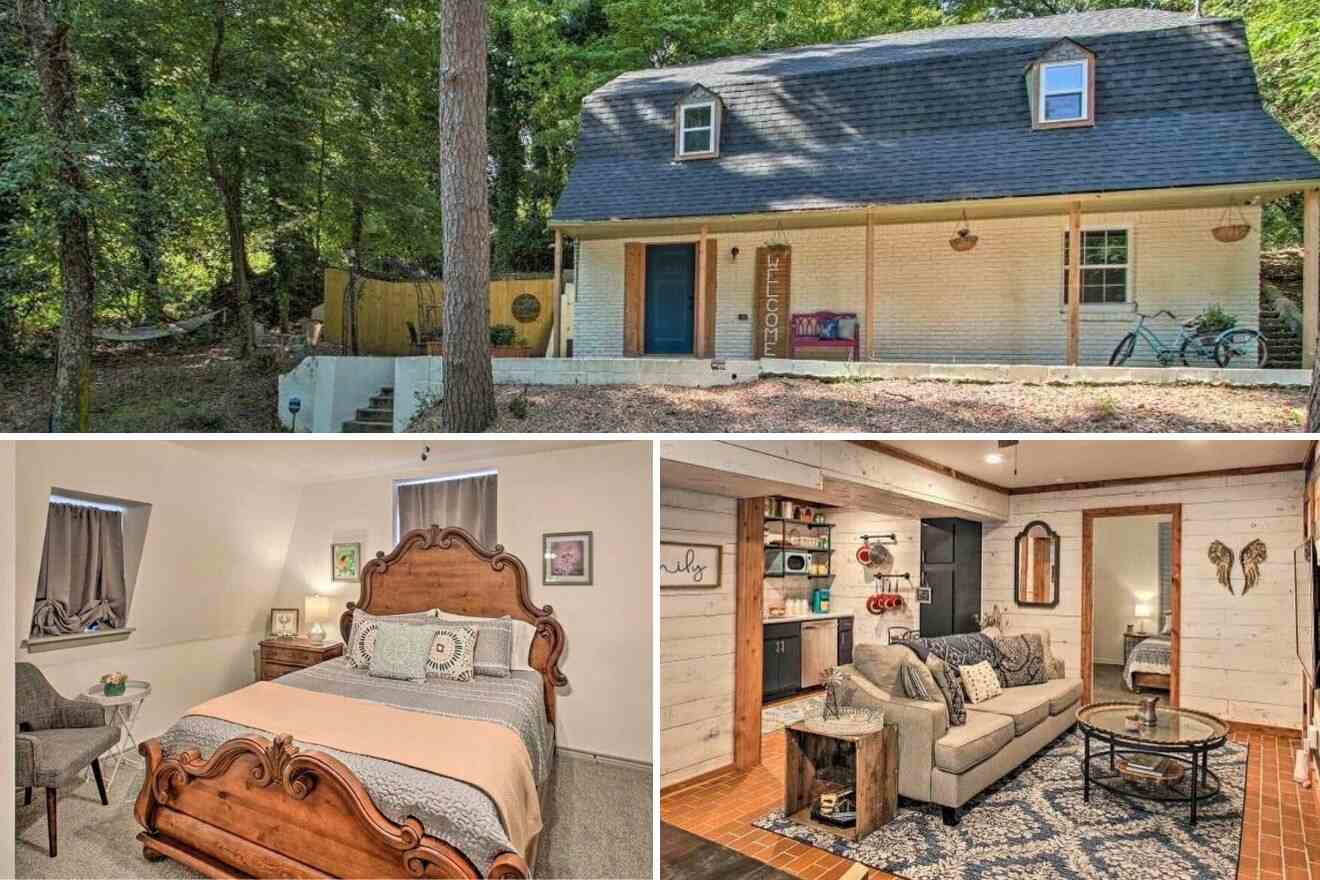 Retreat to cozy cabins amidst the forest and spend a couple of unforgettable and relaxing days! Set just minutes away from Bathhouse Row (a popular attraction in town made out of a collection of historic bathhouses), this accommodation has room for 8 people, and features a kitchen, a dining area, and an outdoor play area!
Perfect for a big family or 2 small ones, the cabin is super cozy, and comfortable and has such cute decor! Here you can spend a few days just relaxing, playing in the game room with the little ones, and exploring the area's gorgeous surroundings, including the famous Lake Hamilton!
12. Gold-Inn Hot Springs – unique place with a great location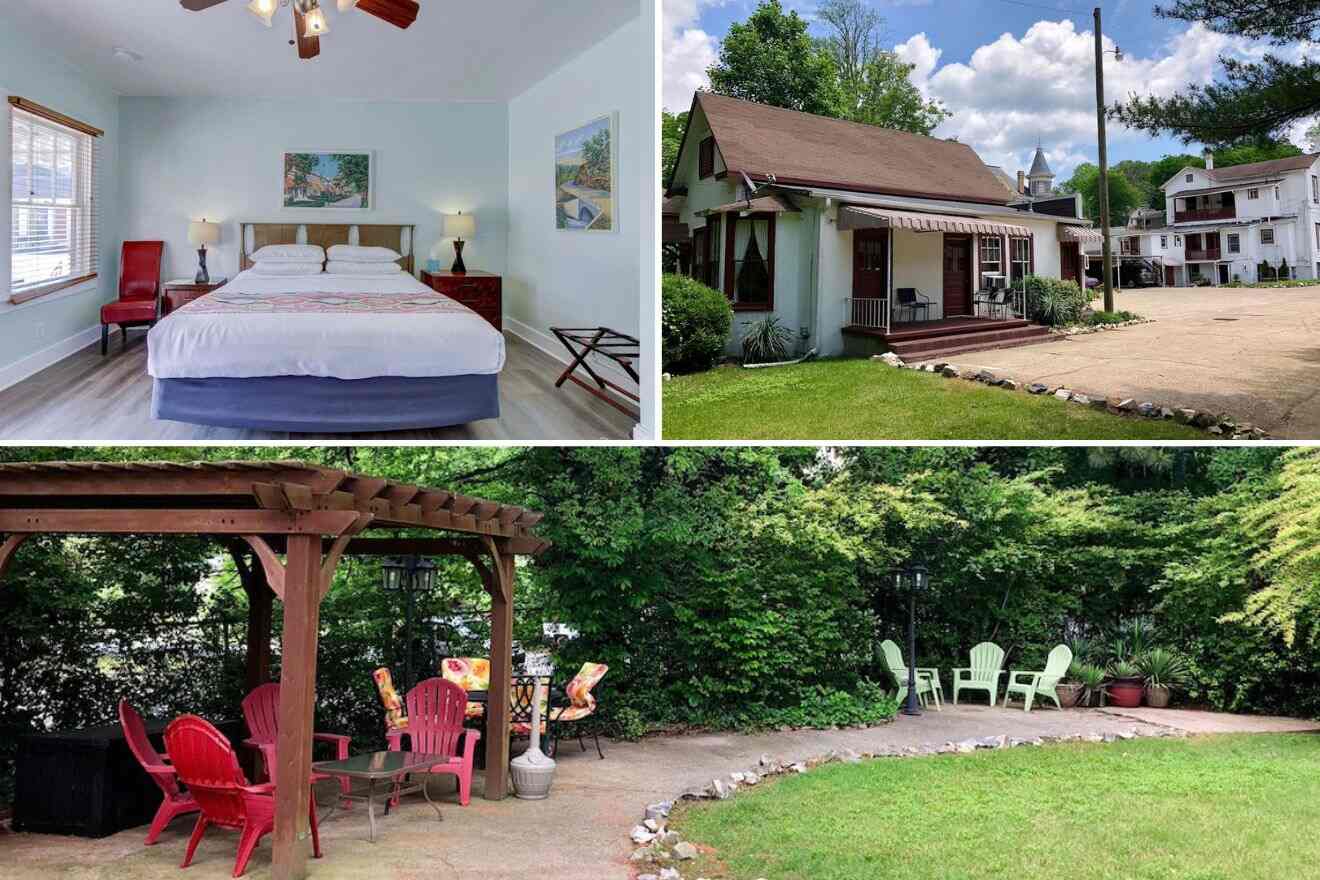 Who loves experiencing vintage vibes in some retro lodgings? If that's you, then I think you'll love this accommodation near the Hot Springs National Park! The pet-friendly motel has everything you need for your holiday, including rooms with a flat-screen TV and a private bathroom.
Most attractions in the area are just a 15 to 20 min walk away, and you'll also find plenty of restaurants nearby! When you're not out and about exploring, you can chill at the accommodation by the fire pit, go for a walk in the garden, and enjoy a drink on the terrace.
13. Handcrafted Cabin – Hot Springs cabin with a rustic vibe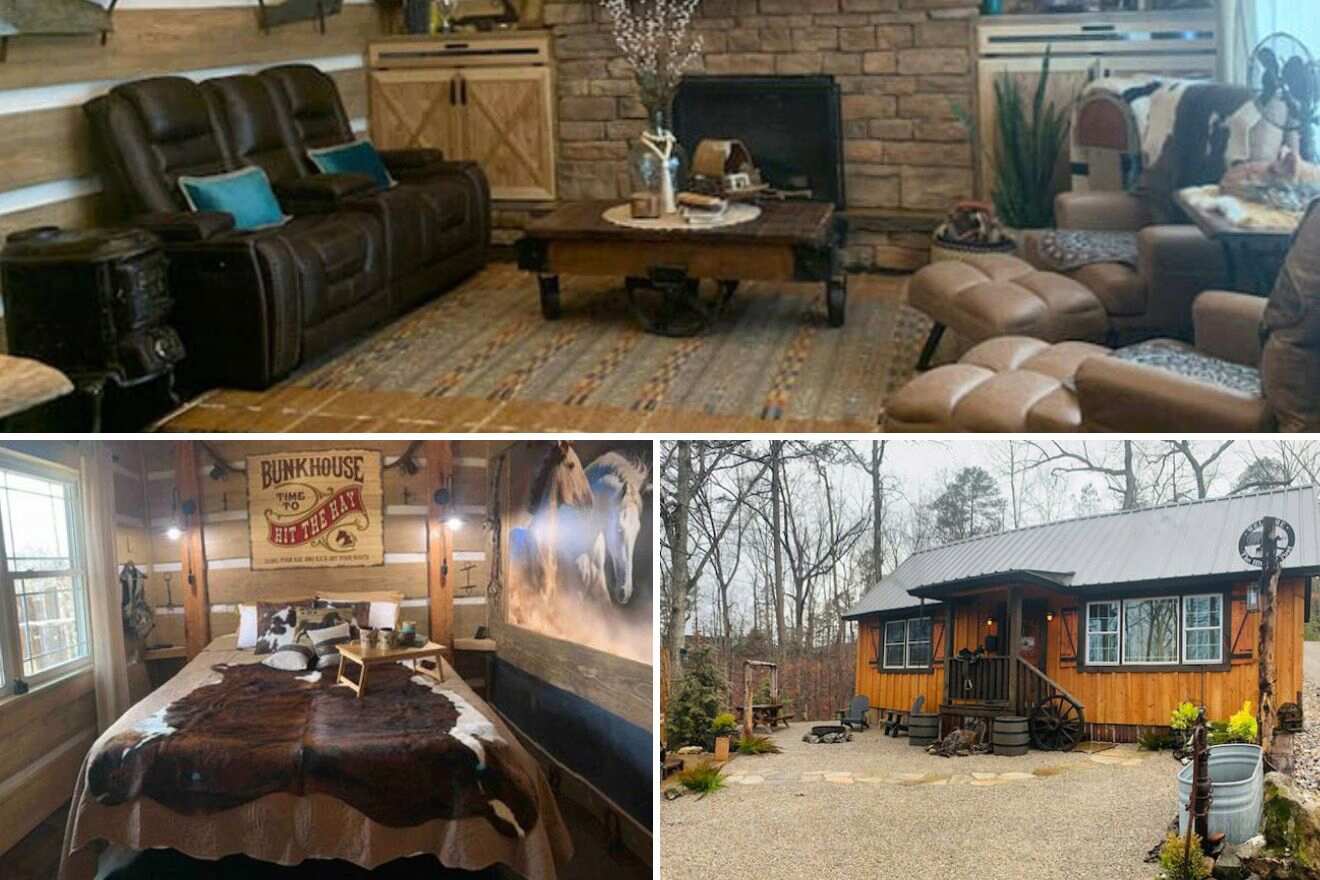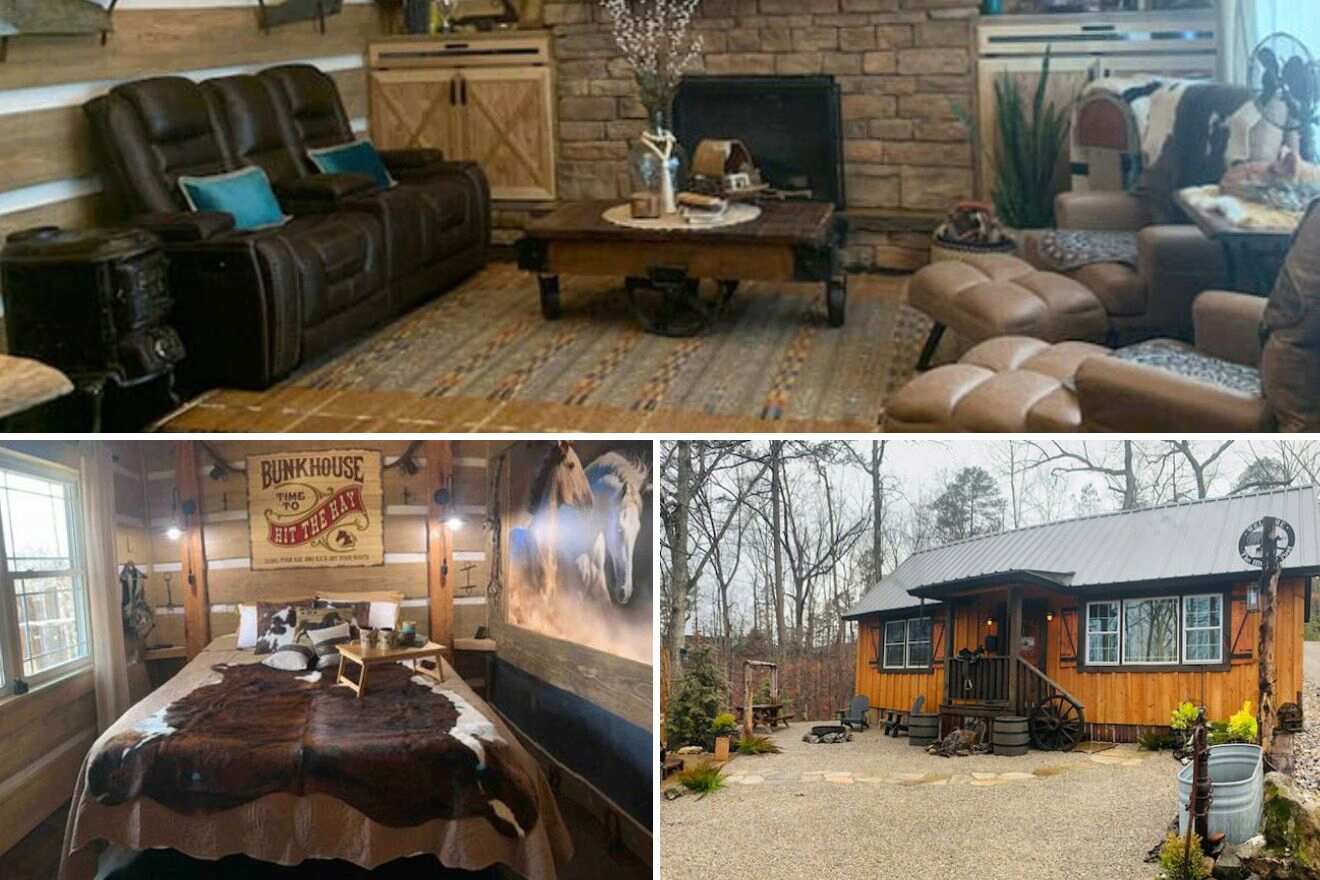 Enjoy the rustic atmosphere at this mountainside accommodation which is perfect for a small family or 4 friends! Here you'll have access to your own private hot tub so that you can relax whenever you want after days of visiting the Hot Springs National Park and Bathhouse Row.
The accommodation also has a kitchen (you can scrap some bucks and make dinner at home if you're on a tight budget) and a barbecue grill as well, an indoor fireplace, air-conditioning, and a TV! End the day with a yummy dinner cooked at home and a glass of wine or a preferred drink by the outdoor fire pit.
14. Runaway Train Treetop Cabin – great for couples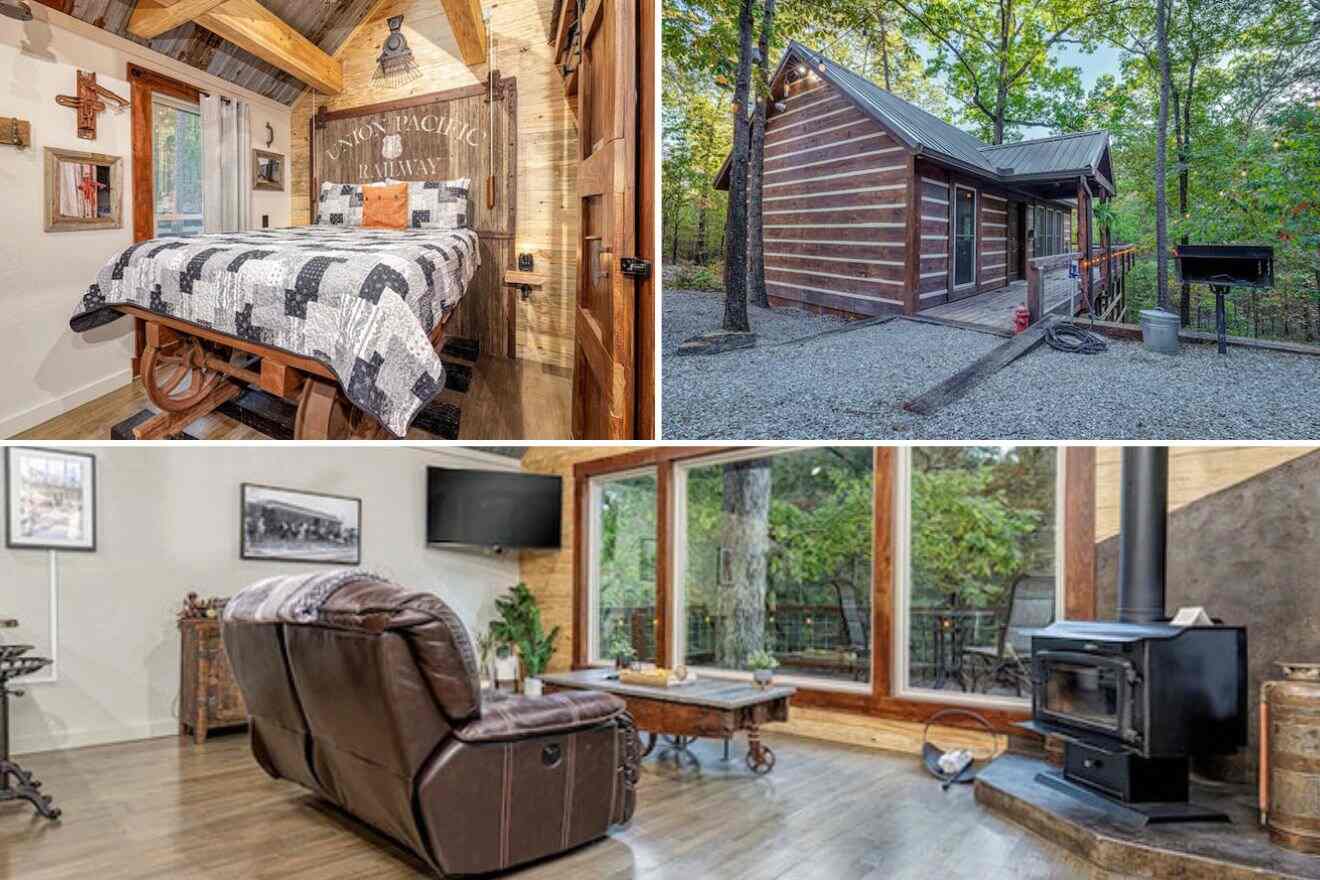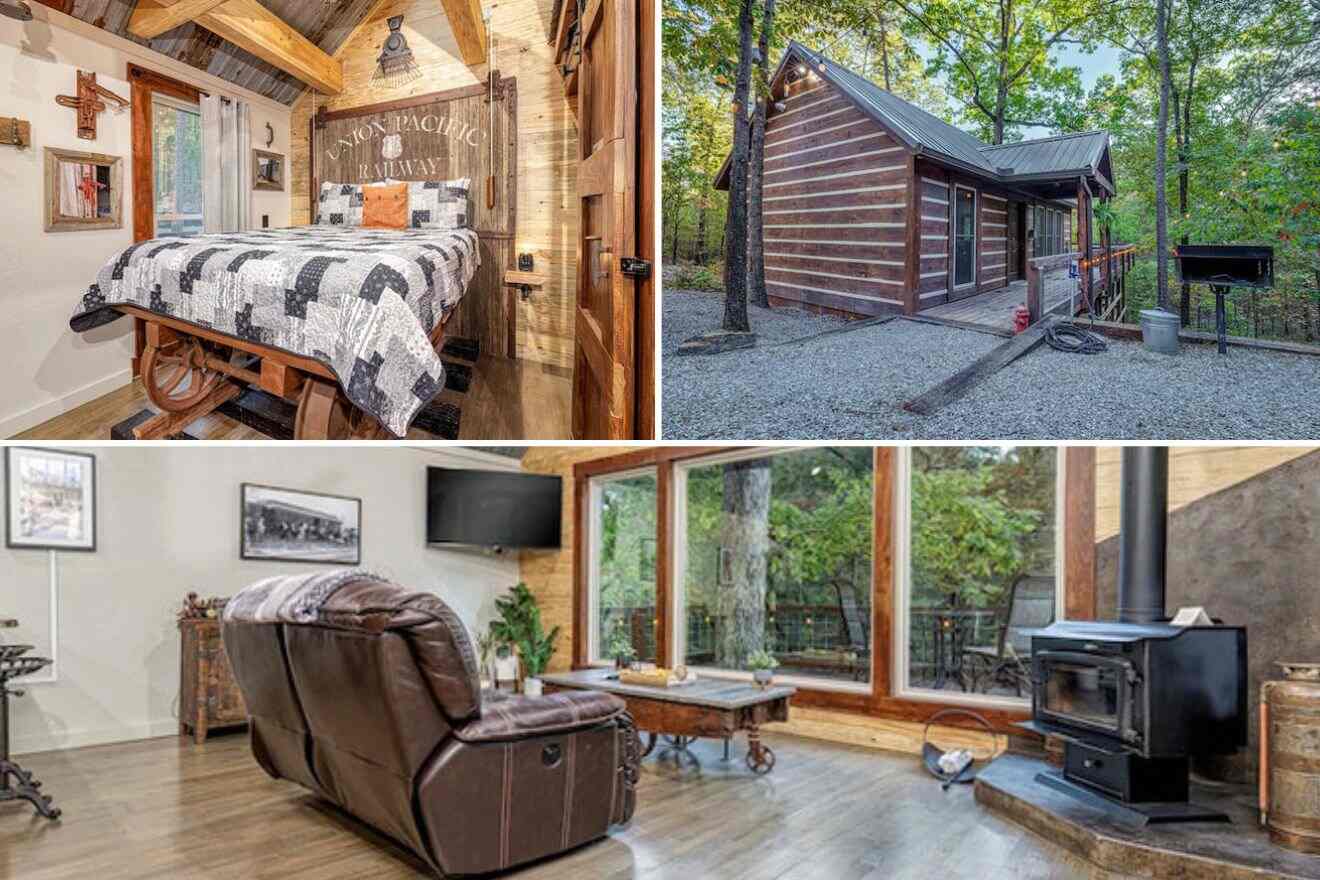 Revel in the seclusion of this cozy cabin and indulge in panoramic views all day long! This amazing place to stay is perfect for couples, and it boasts an outdoor fire pit, a spacious room with free Wi-Fi and a flat-screen TV, and a kitchen.
You'll also find a kitchen, a backyard, and a hot tub! Start your mornings with a coffee on the balcony and then get ready to go on an adventure and visit all the sites in this incredible state like Ouachita Mountains, Buffalo National River, Eureka Springs in Northwest Arkansas, and all the others!
15. Ol Kemp Cabin at Fox Pass – for a relaxing trip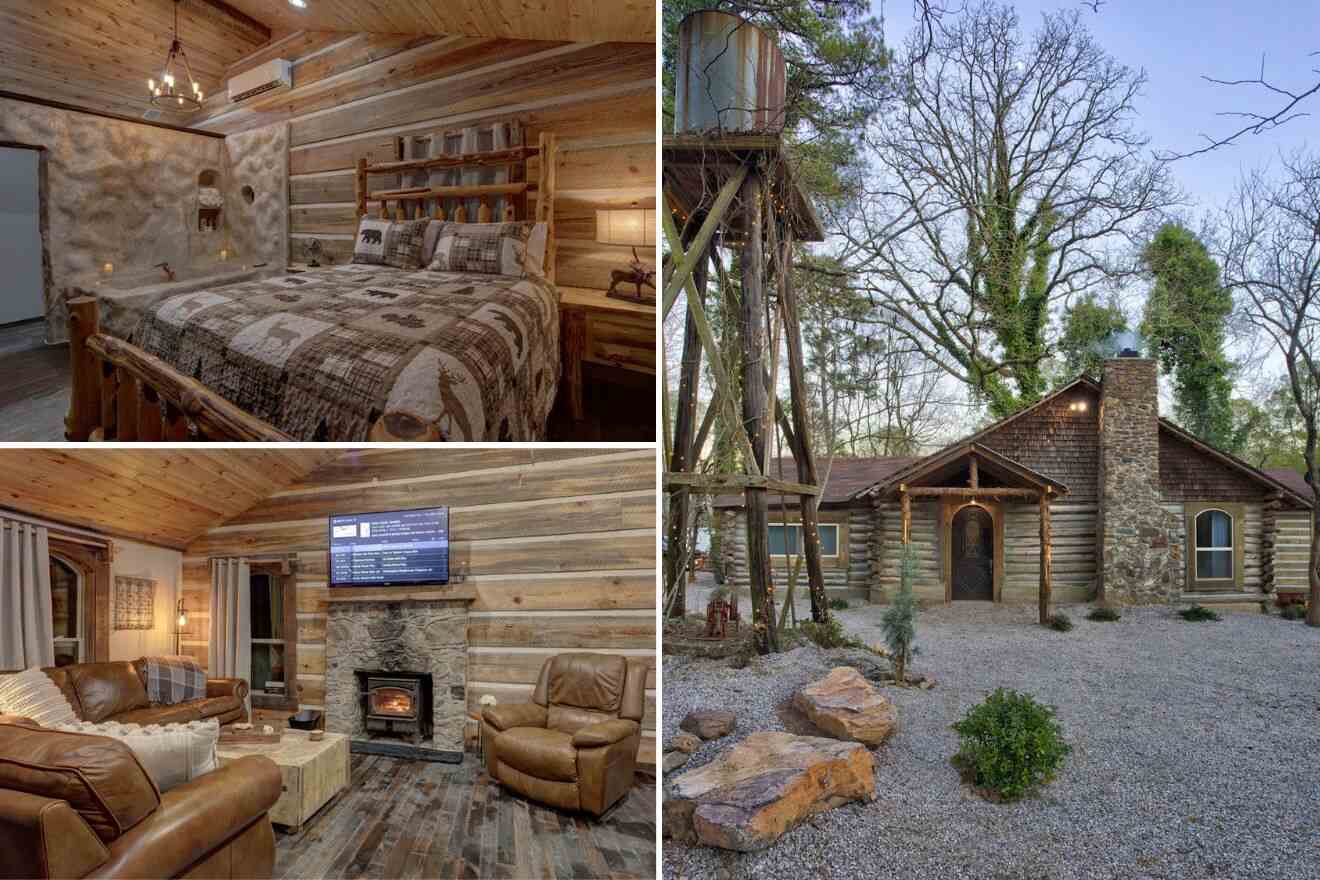 Want to stay as close as possible to the Hot Springs National Park? Then check out this lovely cabin which has a gorgeous rustic style and has room for 6 people, plus a bunch of amenities that you'll need for your stay!
If you like the Old West style, then this place is definitely for you! Here you can relax in the outdoor space, indulge in panoramic mountain views and enjoy late nights by the fire pit, stargazing and drinking a cup of tea or something stronger!
BONUS: Top romantic places in Hot Springs, Arkansas
Finally made the time for that romantic getaway, you've been trying to plan? Yay! I'm so happy for you and even more excited to show you this list of the best romantic places to stay in Hot Springs!
I've already ordered them from most to least expensive, and the prices start from US$300 to US$130 for 2 adults/night: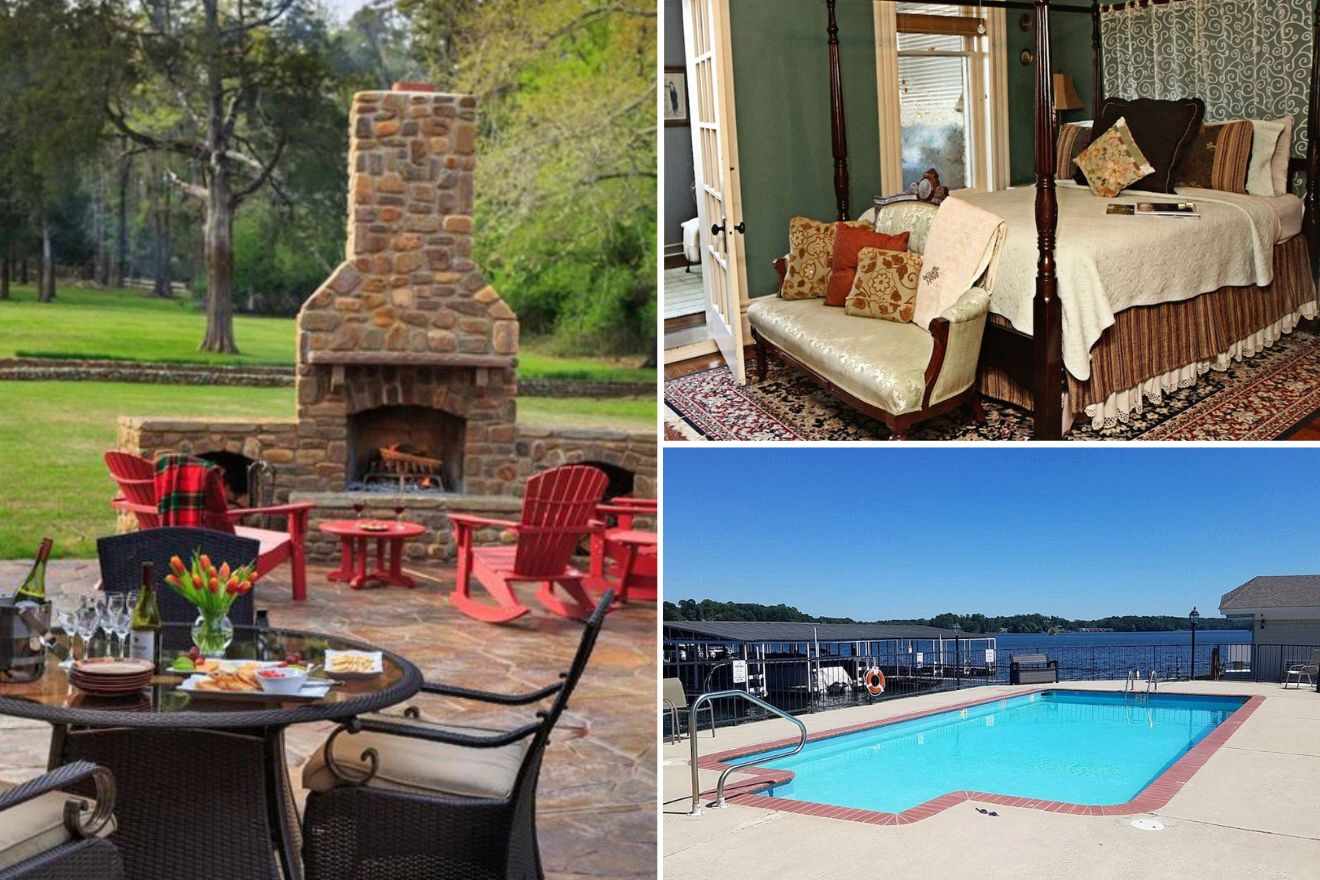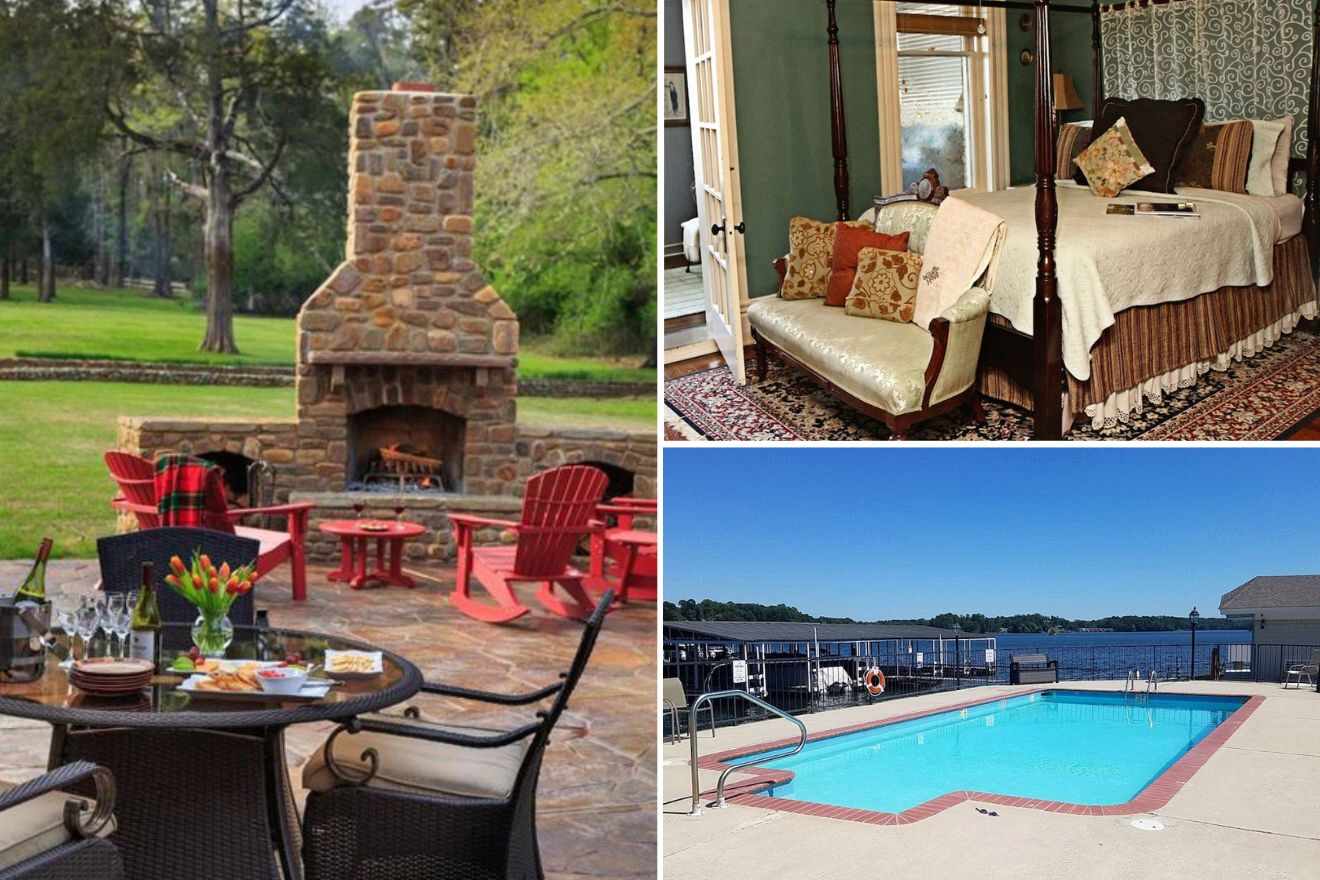 1890 Williams House Bed & Breakfast – Embrace the past in historic district stays and feel history at well-preserved B&Bs like this gorgeous hotel. It's set in downtown Hot Springs just within walking distance of the attractions! The accommodation is perfect for couples who love vintage furnishings, historic buildings, and free breakfast!
Hilltop Manor Bed and Breakfast – Bask in the elegance of historic bed & breakfasts while staying at this accommodation which is surrounded by greenery and has an outdoor fireplace! Spend a few uninterrupted days with your partner in the cozy rooms of one of the best historic hotels in town, eating yummy food and enjoying some fine wine by the fireplace!
Willow Beach Resort – Dive into luxury with waterfront views at this resort, perfect for couples who love spending time in the great outdoors! Featuring spacious rooms with lake views, an outdoor pool, and a patio, the hotel is perfect for your romantic getaway!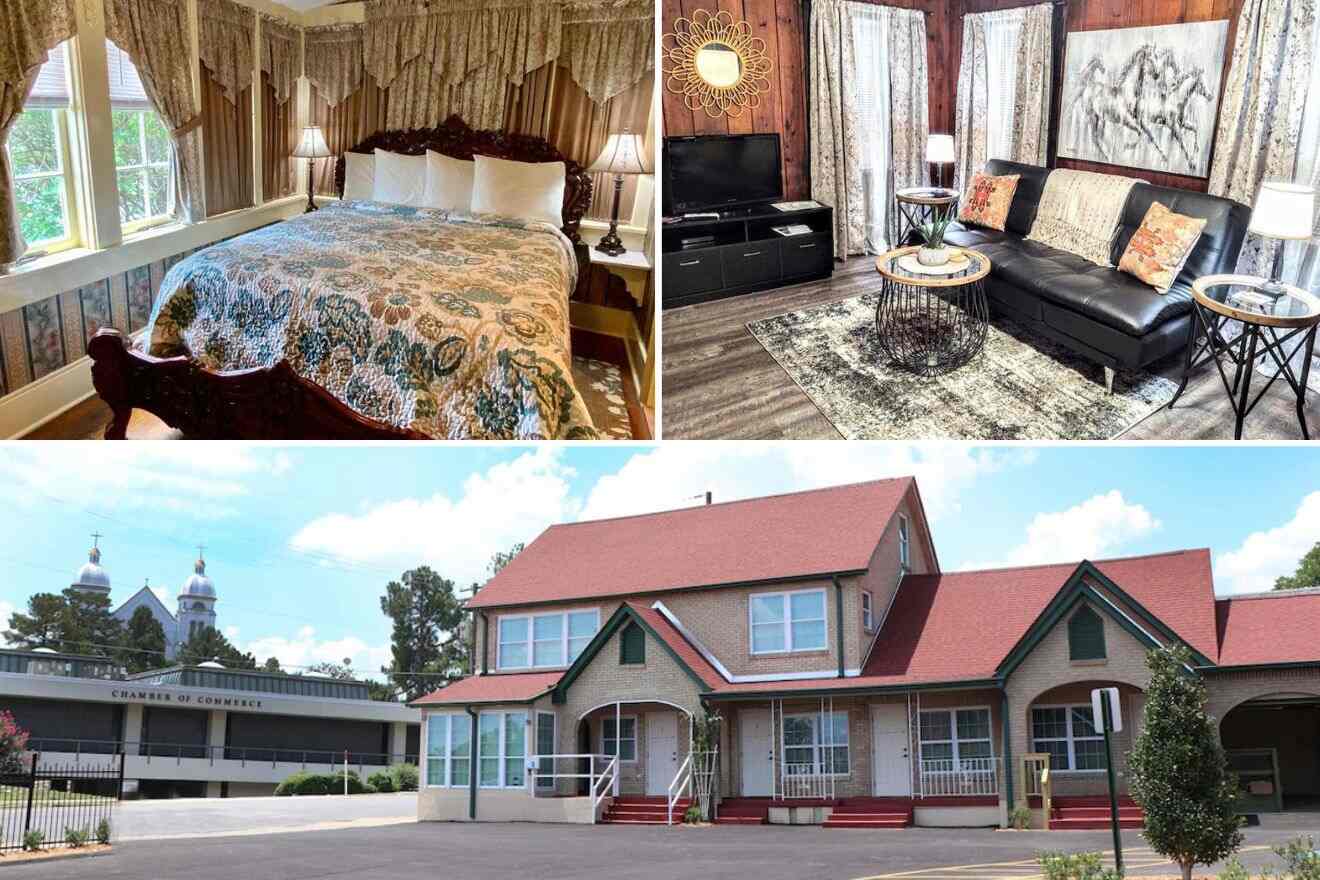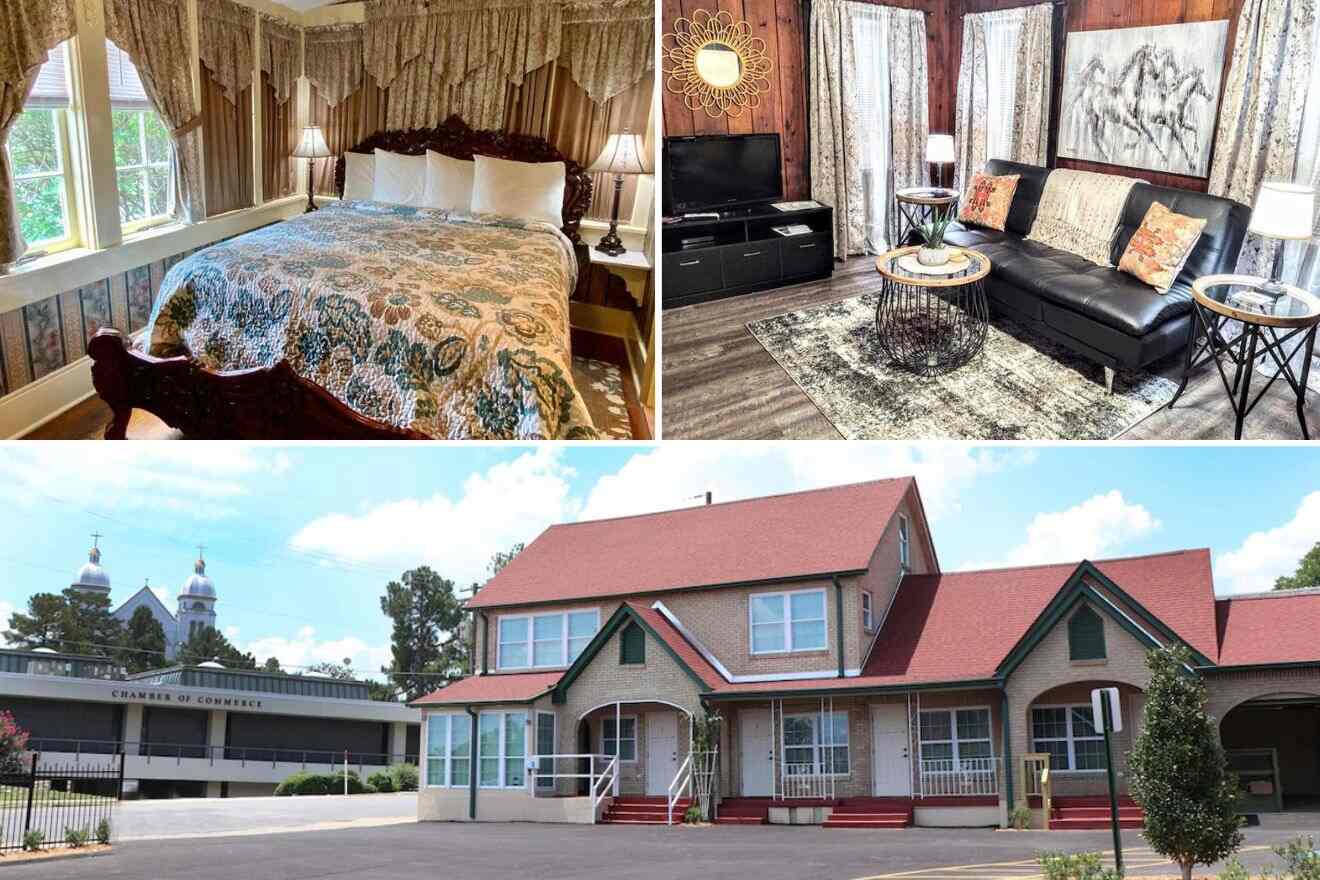 The Gables Inn Bed & Breakfast – Experience the charm of Victorian-themed inns while staying at this hotel housed in one of the most gorgeous historic buildings in town! Each room is super charming, and it has the most amazing furnishings! Start your mornings with a romantic breakfast, and then head out to explore the town!
Edgewater Resort – Dive into serenity with waterside lodgings in Hot Springs! Enjoy some unforgettable mornings together by the misty lake while staying at this accommodation that offers different cottages equipped with all the necessary facilities! The accommodation also has an outdoor fireplace where you can relax after a day of exploring and an outdoor dining area.
Best Court Cottages – If you're looking for something a bit more affordable, then check out this accommodation where you can rent an entire cottage for you and your partner that comes with a comfy bed, a flat-screen TV, and a small kitchen.
FAQs about unique places to stay in Hot Springs, Arkansas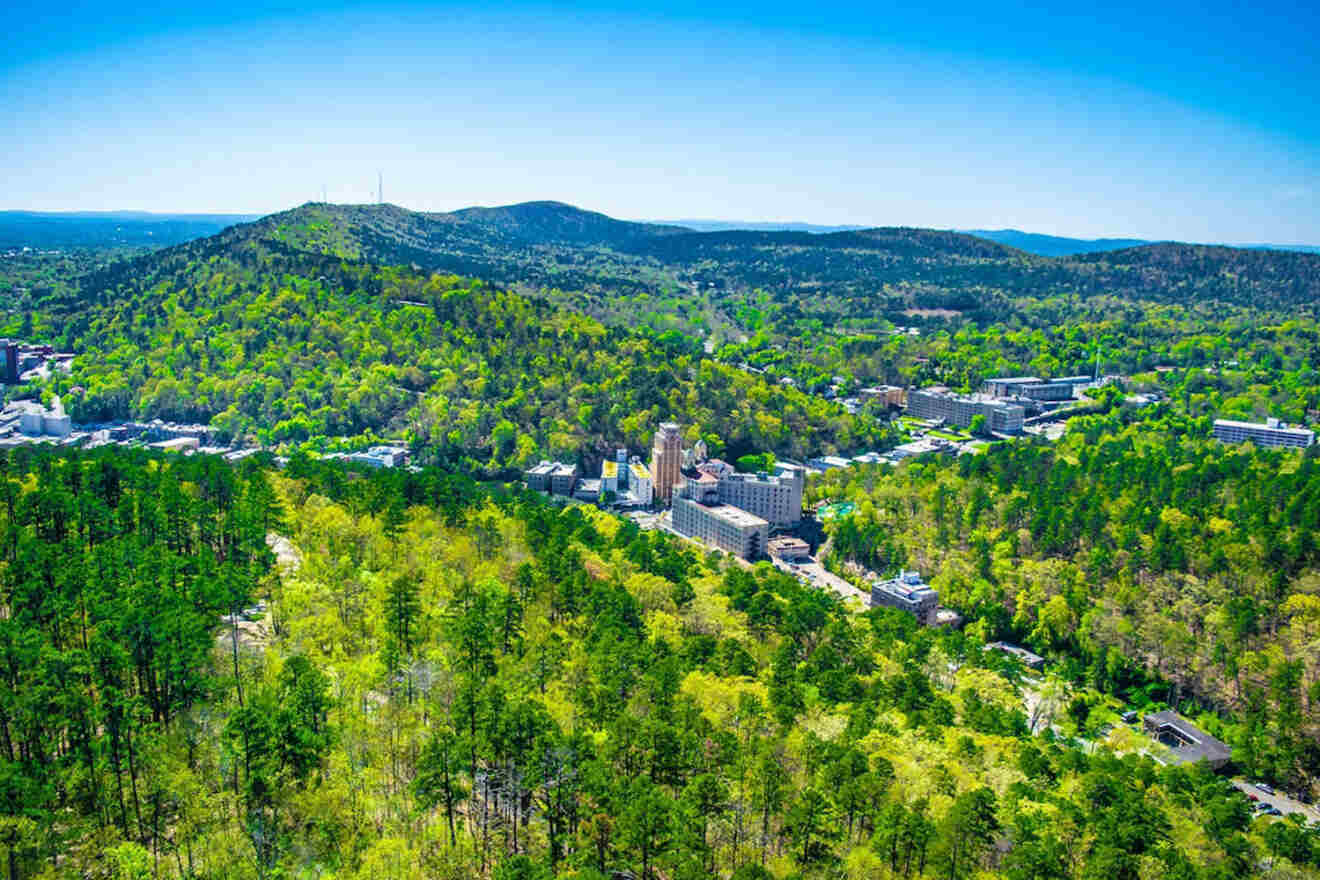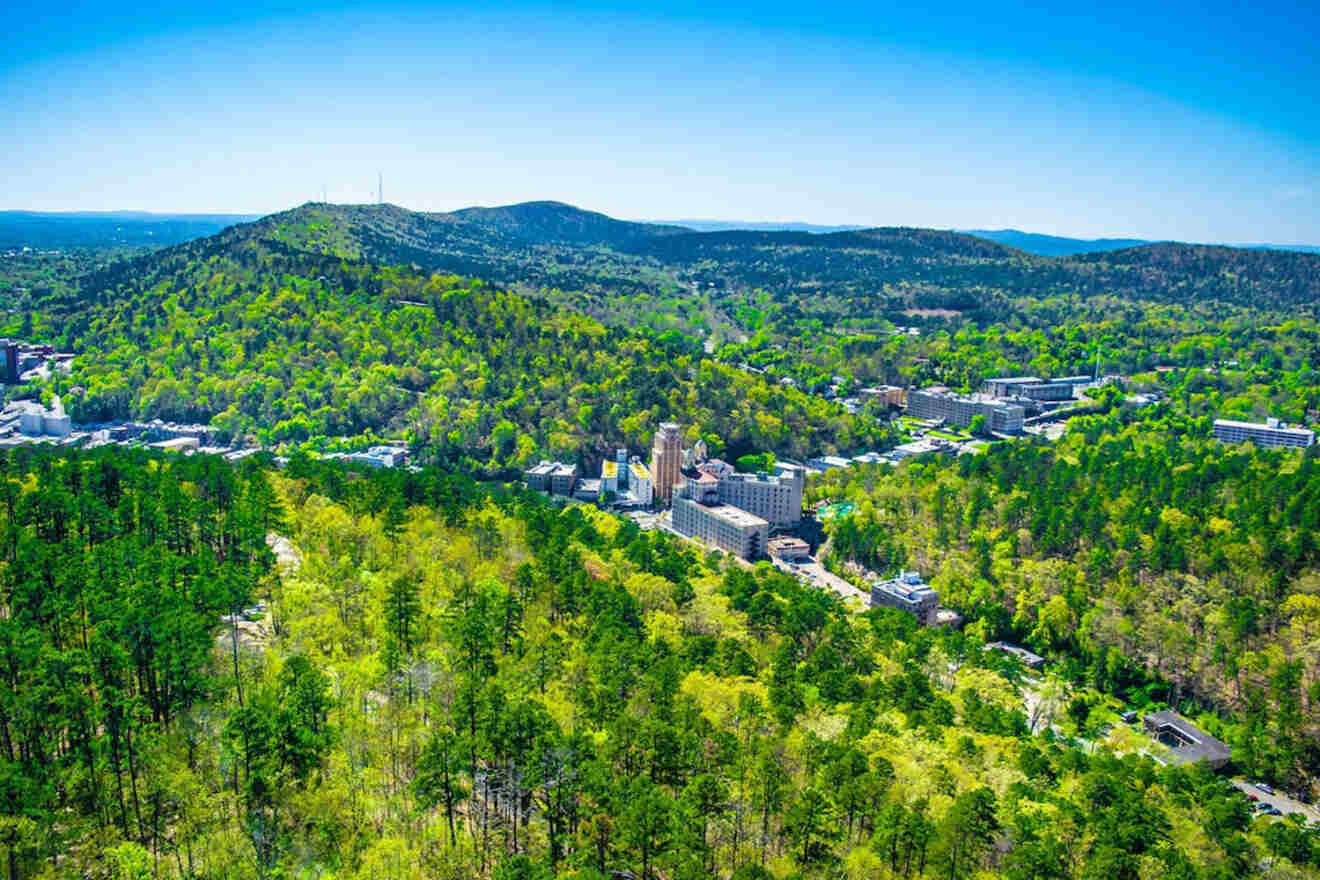 🏞️ Is it worth going to Hot Springs, Arkansas?
Yes! Absolutely, this city is so incredible as it has natural hot springs, so many amazing hiking trails, historic places that you can visit, and amazing hotels!
📅 What is the best month to visit Hot Springs, Arkansas?
August to October and February to April are some of the best months to visit Hot Springs in Arkansas, as most attractions include being in the water or around it!
🤔 How many days should I spend in Hot Springs, Arkansas?
I recommend spending 3 to 4 days in Hot Springs, AR! That way, you can explore the best locations, go on outdoor adventures and relax in the hot springs!
♨️ Which are the most unique places to stay in Hot Springs, AR?
Conclusion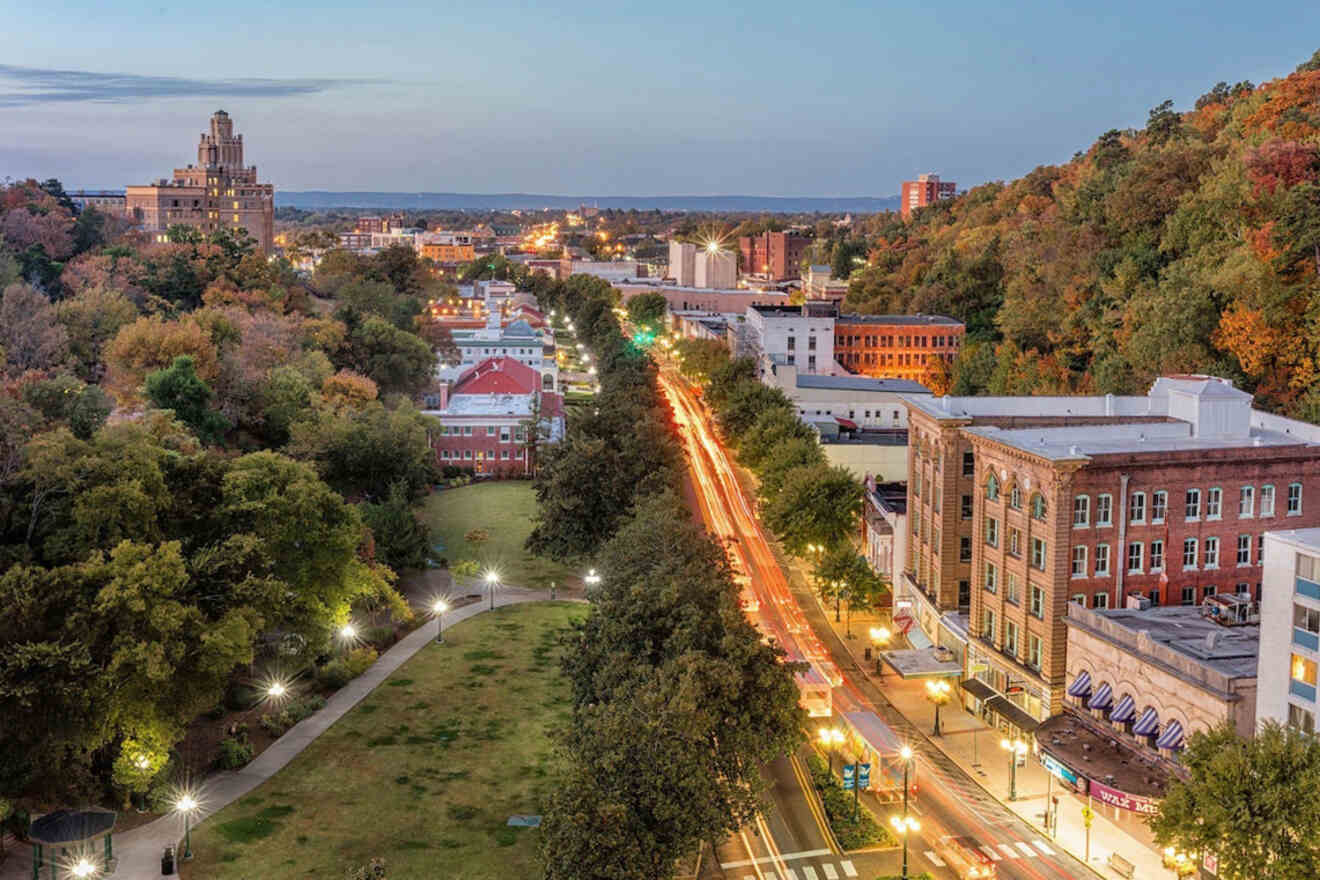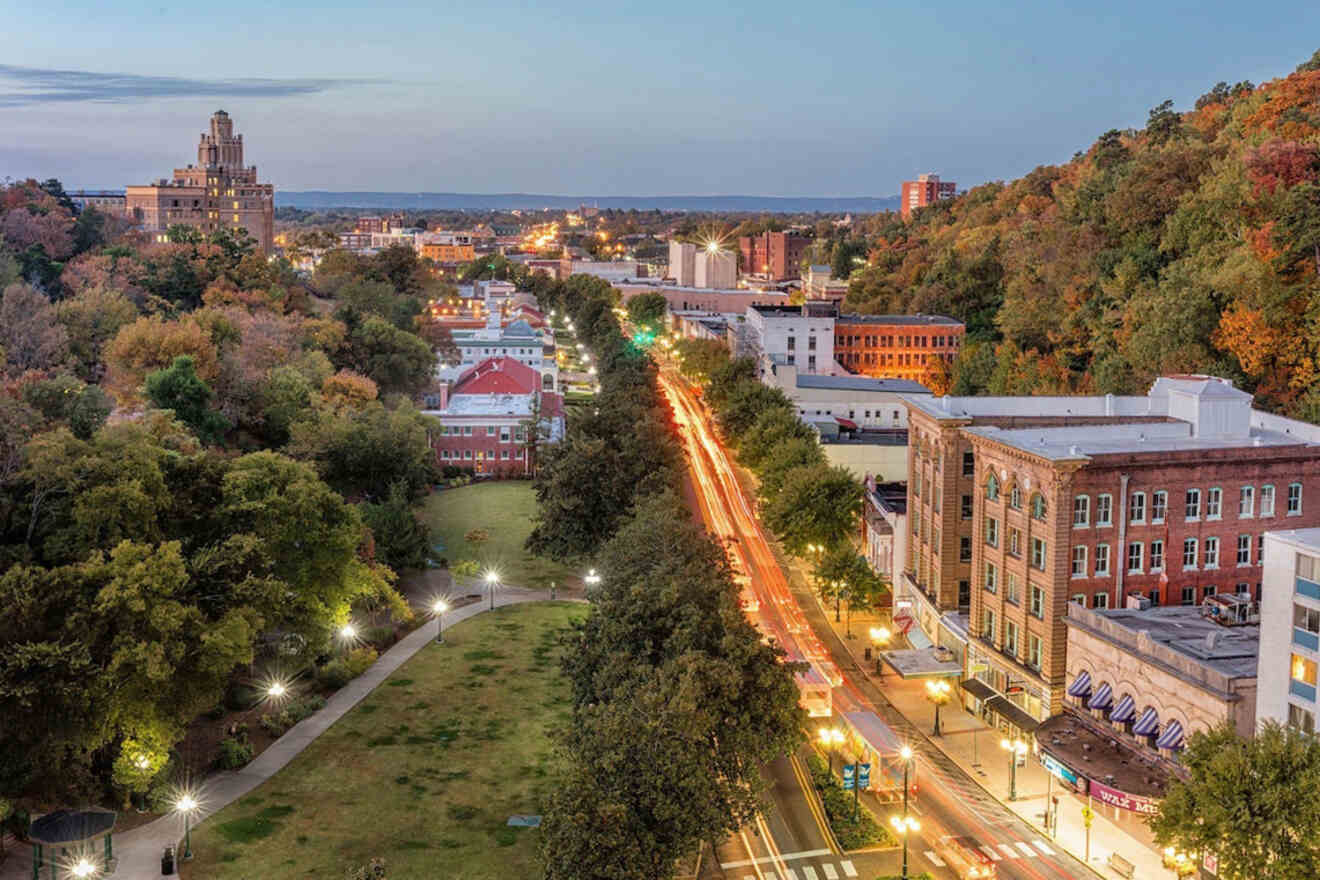 What an amazing town! All those hot springs, nature, and fun adventures!
I'm sure you'll have an amazing time, and now that you've seen all these unique places to stay in Hot Springs, Arkansas, and even a bonus section with the most romantic hotels, you probably feel more prepared for your trip!
And if you don't, fear not! You can have another look later at the post, or check out my 2 favorite hotels in Hot Springs for some inspo! Here they are:
Fox Pass Cabins – one of the best boutique hotels with a lovely rustic vibe, private hot tubs, and spa services.
The Nest of Hot Springs – savor nature from this amazing cabin that offers a soaking tub, outdoor jacuzzi, and some amazing views.
Feeling a bit more confident? I thought so! Now, go book your favorite! You sure don't want to miss out on it!
If you get any questions after your second read or when planning the holiday, you can hit me up with some questions in the section below! I'd be happy to help you out!
Safe travels,
Victoria
---
Pin it for later!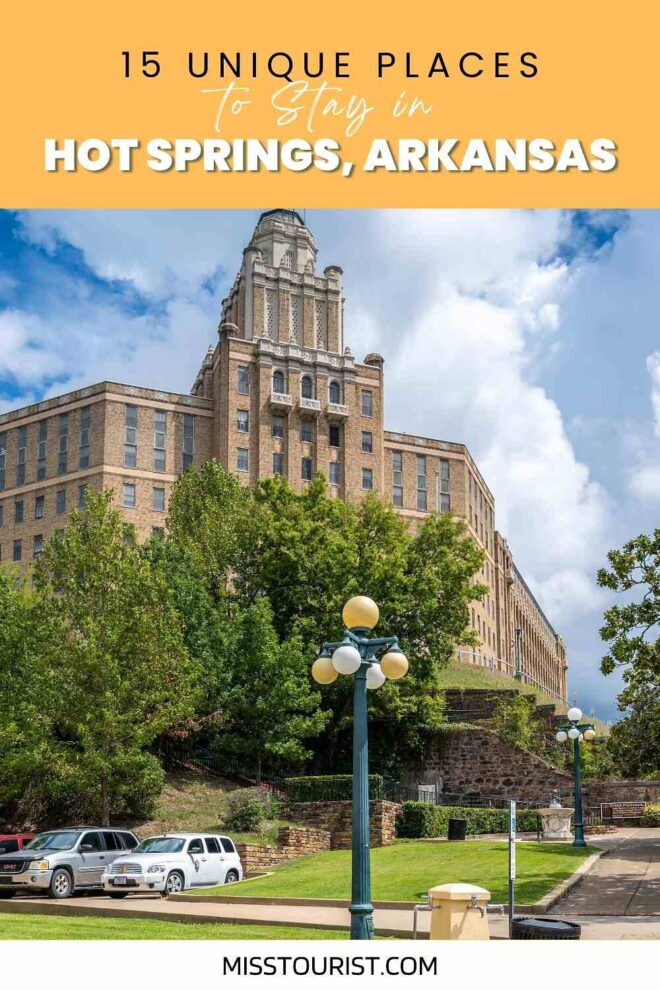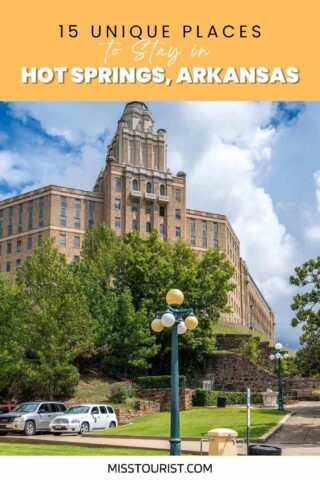 Pin it for later!